Huawei P30 Series Unveiled in Paris: Smartphones Built to 'Rewrite the Rules of Photography'
Today sees the great unveiling of the highly anticipated 'photographer's smartphone range; Huawei's P-Series, with the all-new P30 range. We're in Paris to get hands-on with these new and powerful camera-phones that are promising to 're-write the rules of photography', for the global launch event. Expect videos, thoughts and first impressions to follow, but for now, read on for everything you need to know about these new flagship devices from Huawei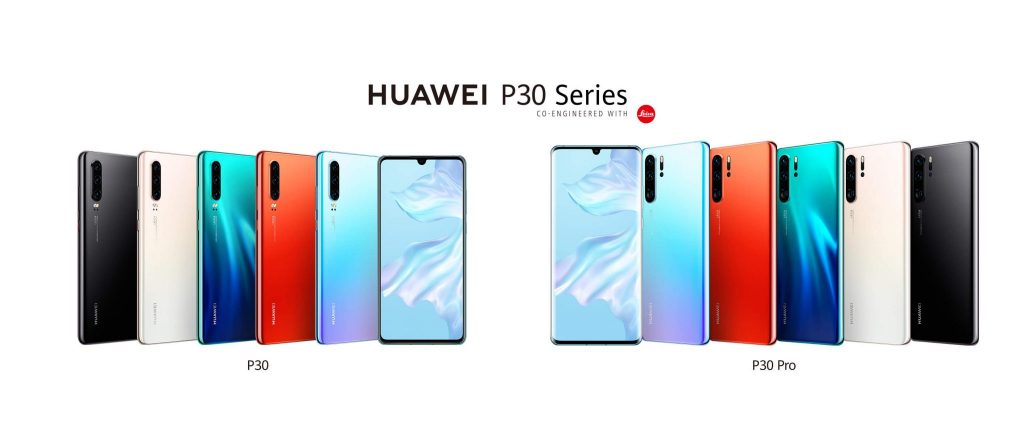 Huawei P-Series: A look back
Huawei's first 'P' branded smartphone; the first Leica equipped camera and product of a co-engineering commitment between the two brands, was the P9, which boasted a twin camera setup and launched back in 2016.
Following on from this, the P10, [2017] launched with a Leica front camera, and the mighty P20 series then followed in 2018 with the P20 Pro being the first smartphone to house a triple lens on the rear of the device.
Huawei has sold more than 200 million in this time and with 16 million P20 series handsets alone in this overall number, the Chinese mobile brand states that their success has been down to their, "Re-writing camera standards". It seems fair to say that, in terms of camera and video capabilities at least, where Huawei has led on smartphone technology, other brands have followed.

With the launch of the new P30 series and all that there is promised within; who are we to argue?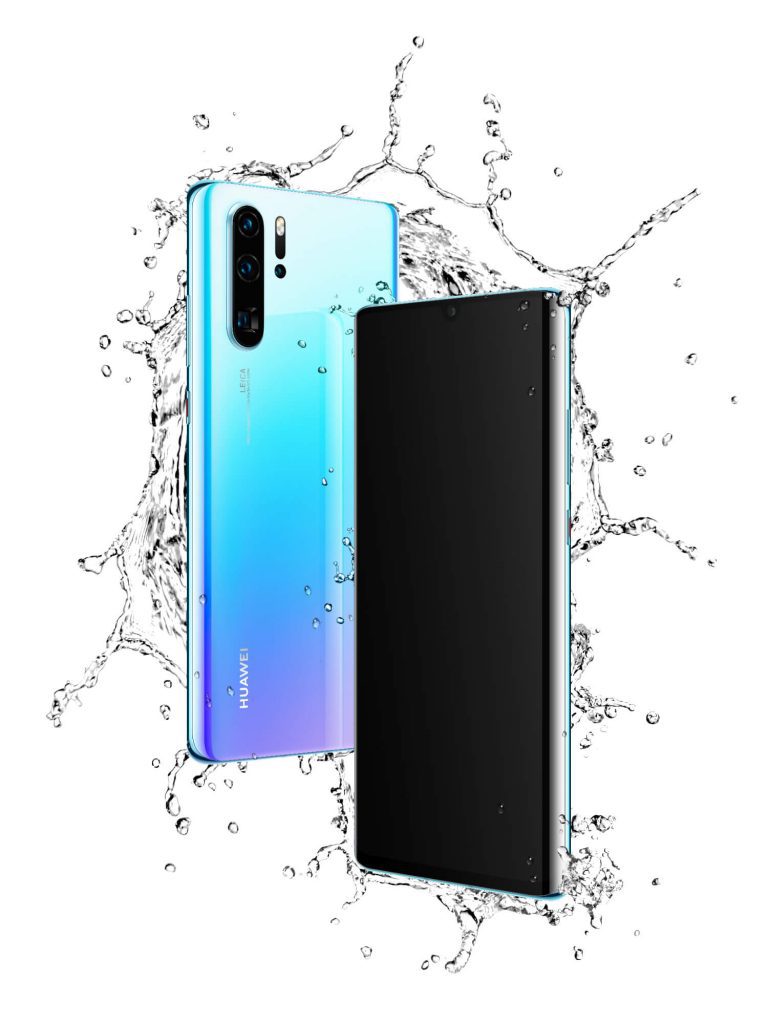 We joined Huawei during the launch of the P30 series in the glamorous city of Paris, [and in the slightly less glamourous Paris Convention Centre] where we heard of the official details and specs for the very first time.

Team PhotoBite will be turning around the very first hands-on video review of the new jewel in the P-Series' crown; the P30 Pro, in the next 24 hours, so watch out for that and sign up to our social channels [@PhotoBiteUK] for alerts. We will report in detail on our thoughts on the smartphone that Huawei has billed as, 'The best smartphone camera in the industry' and a smartphone series that
promises to 'Rewrite the Rules of Photography'.

Until then, read on for full and comprehensive imaging [and other] details of these new devices.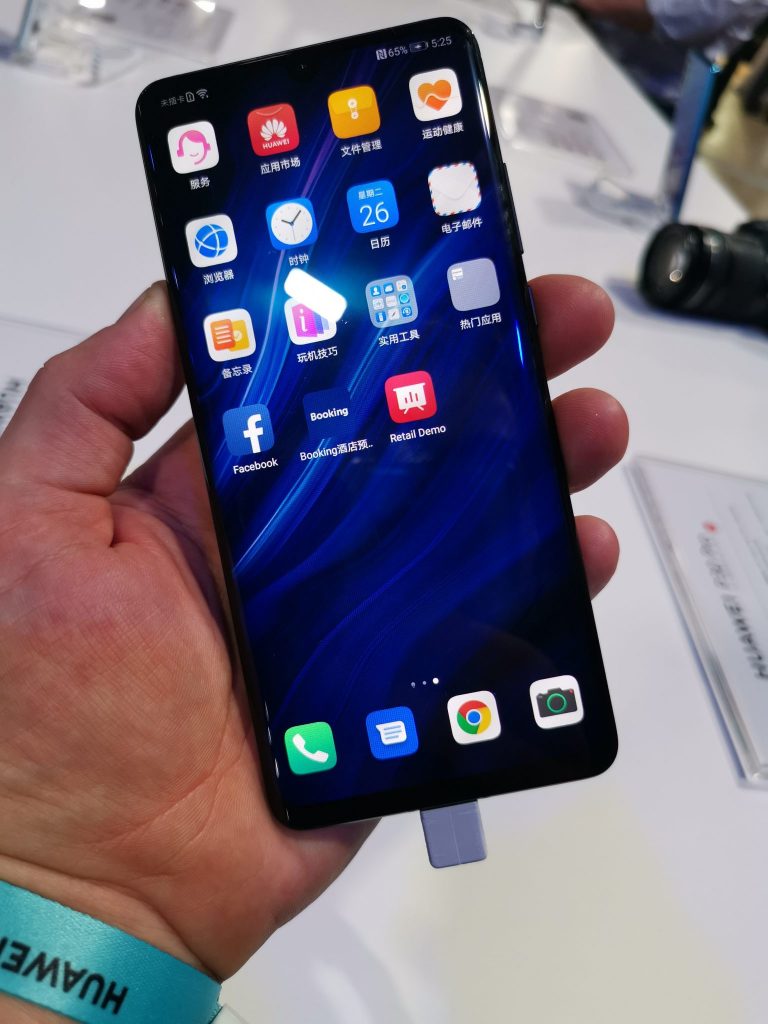 P30 Pro Specifications
The Huawei P20 Pro broke all DXO records for smartphone imaging capabilities at launch and, incredibly, has held this mantle ever since. That's roughly a year ago, and it's only now that the crown has been lifted from the P20 Pro and, interestingly, it's Huawei beating itself at its own game, with the Huawei P30 Pro; further solidifying itself as the leading manufacturer for those wanting to produce the best photography and videography with their smartphones.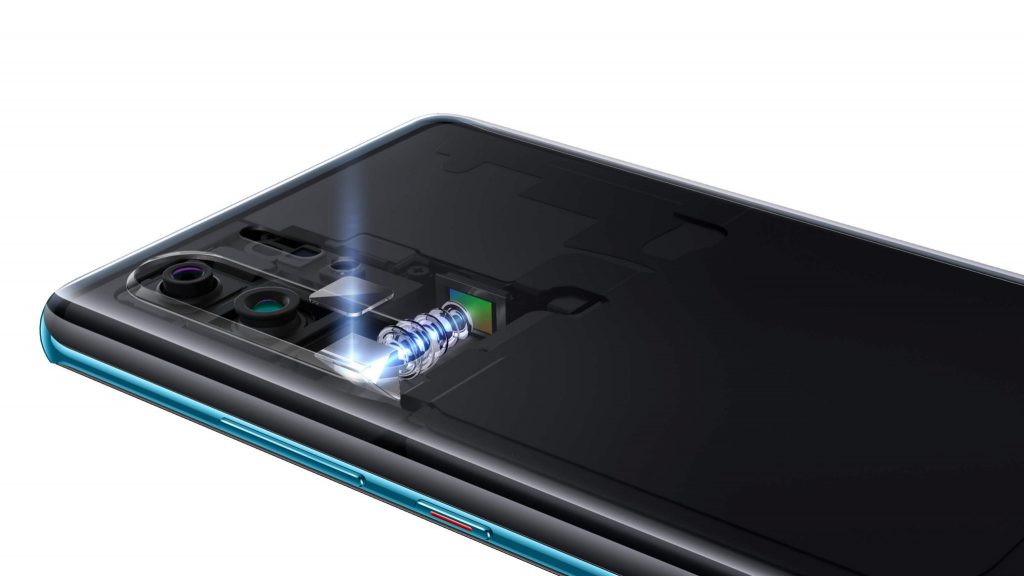 1st Leica Quad Camera Setup
40 Megapixel Huawei Super-Spectrum Lens – 27mm f1.6 OIS
20mp Ultra-Wide – 16mm f2.2
8 Megapixel 5x Optical Periscope Zoom 124mm f3.4 OIS 
Huawei Time of Flight [TOF] Lens
32 Megapixel f2.2 front-facing Camera with Super-HDR capability
6.47" 2K OLED Display
Kirin 980 7nm Chip, [same as Mate 20 Pro]
EMUI 9.1
Mechanical Optical Image Stabilisation [OIS] offering Stabilised 4K Video
Artificial Intelligence Stabilisation [AIS] works in combination with Mechanical OIS stabilisation
4200 mAh Battery, [although we are assured performance via AI will significantly improve battery performance – perhaps by 30%]
40W Super Charge
Nano-Memory expansion capability
8GB RAM 128GB & 512GB [premium option] memory versions
Huawei Share 3.0
Reverse Charging
HUAWEI Dual-View Video
Take a look through our gallery below where you'll find a number of frames from today's presentation.


Breakdown of technical featrues
Sensor – Huawei Super-Spectrum
This entirely new RYYB HUAWEI SuperSpectrum Sensor does not perform in the way that we are used to with a 'normal' RGGB Bayer Array sensor. The new Super Spectrum sensor from Huawei has been freshly developed and replaces the green in the RGB profiles with yellow to offer better low light capabilities from the camera system and achieving a high maximum ISO rating of 409,600 on the HUAWEI P30 Pro and 204,800 on the HUAWEI P30.


The 102,400 ISO capability found in the P20 Pro has now been pushed to a staggering 409,600 ISO in the Huawei P30 Pro.
Periscope Zoom Lens
5x Optical Zoom and 10x lossless hybrid zoom
Supports 50x Digital Zoom.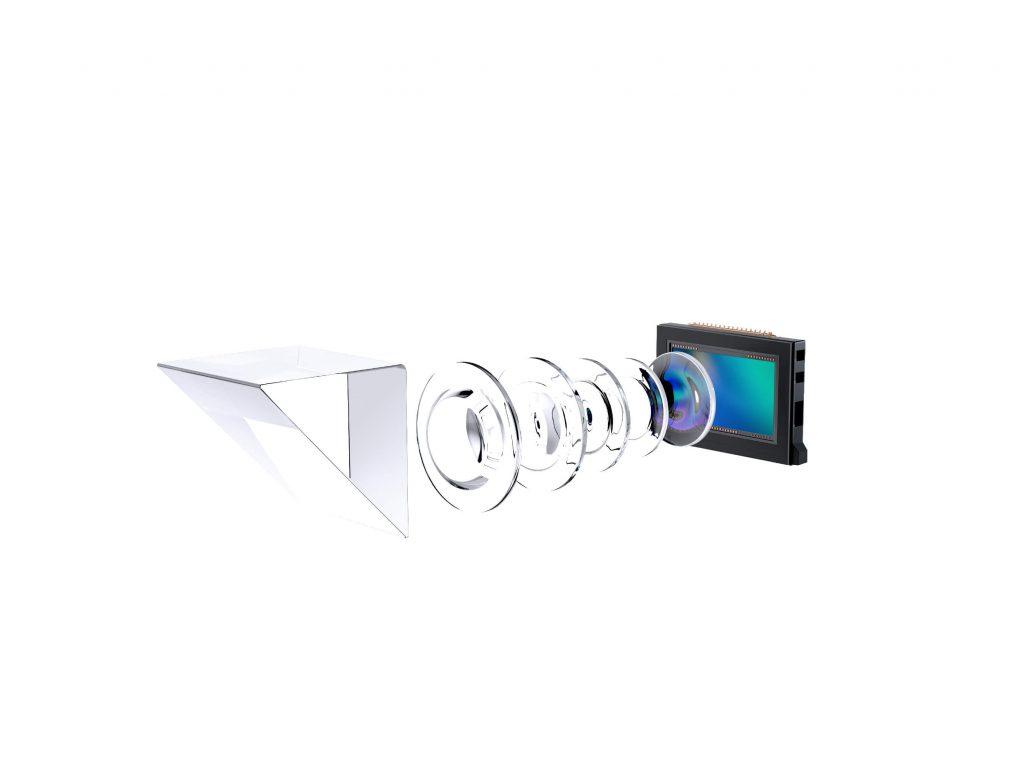 Ultra–Wide–Angle Lens
The new Ultra-Wide-Angle lens offers 2.5cm focus distance for wide angle Super-Macro photography.
Time of flight [TOF] Lens
Better understanding of depth, improving portrait mode offering a more gradual bokeh effect.
AR measure – Measuring objects
Unique to the HUAWEI P30 Pro is the new HUAWEI Time of Flight Camera that captures depth-of-field information, deliver sharp image segmentation. Precise distance measurement allows for the simulation of multiple levels of bokeh. The Super Portrait feature promises to capture even the minutest details. Combining depth info and proprietary algorithms the HUAWEI P30 Pro promises to produce high-quality images with defocused backgrounds along with highlights the subject of the image.
Huawei AIS
Silk water effect has been added 
AIS portrait to give a better-placed photo
Super Portrait allows accurate capturing of propels hair in portrait mode, not blurring it out but including it.
AI HDR + Best Portrait – 'perfectly exposed photos' captured by adjusting exposure for different parts of the photo i.e. underexposing horizons and increasing exposure around face in the foreground.
Video capability
AIS and OIS together to improve stabilisation 
Better low light for video 
10x Hybrid Zoom
Colour options
Pearl White
Breathing Crystal 
Black 
Amber Sunrise 
Aurora 
Screen
P30 Pro screen size: 6.47"
2340 x1080p resolution
Ultra-small notch housing the 32mp f2.0 front-facing camera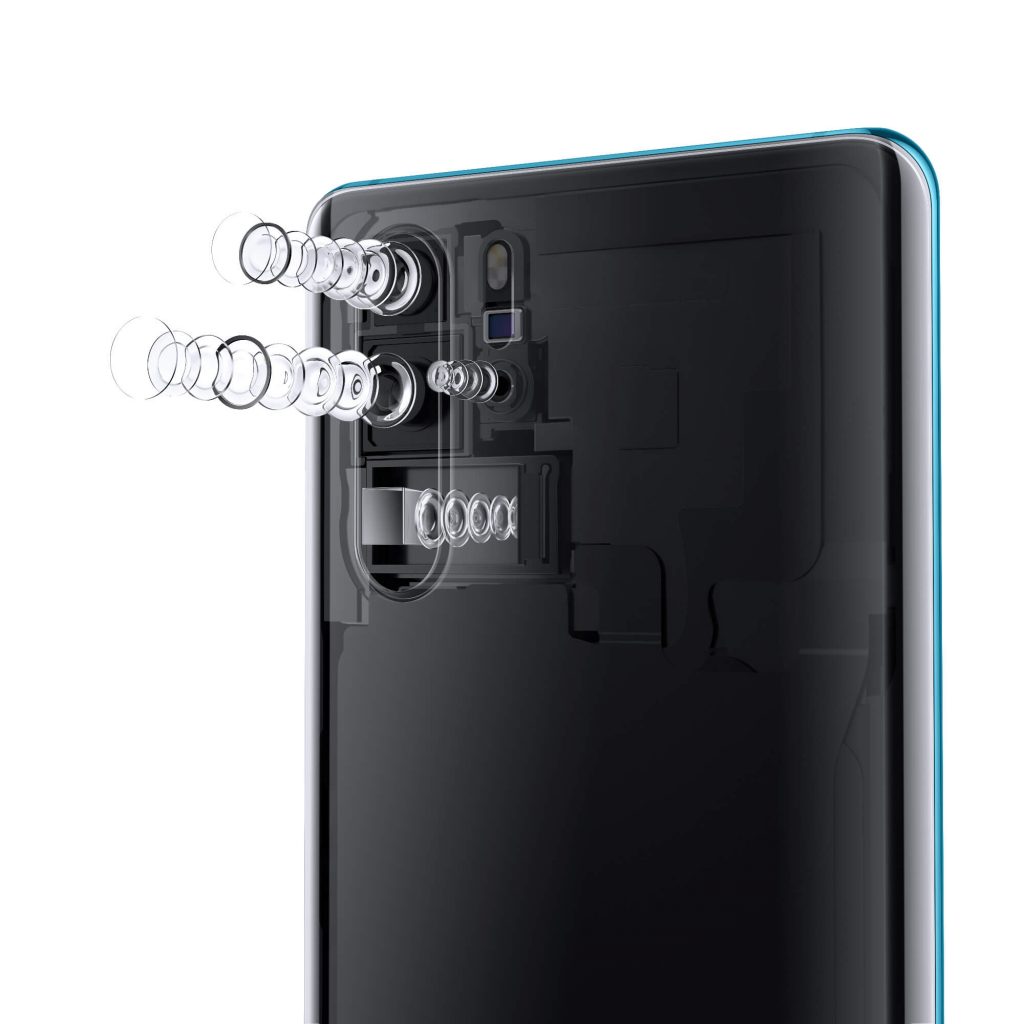 P30 Specifications
Triple camera setup, Wide 16mp, 27mm Super Spectrum, 3x telephoto
6gb RAM/ 128gb ROM
3650mAh battery
IP53 water resistant
P30 screen size: 6.1" 
Pricing and availability
All devices are available from today and are priced as following:

HUAWEI P30 Pro 128GB version: £899.00
HUAWEI P30 Pro 512GB version: £1099.00
HUAWEI P30 128GB version: £699.00

Our hands-on review will go live very soon so check back shortly to watch it here at PhotoBite.uk, or follow our social channels for alerts @PhotoBiteUK