Why Your New Holiday Camera May Not Be a Camera Anymore

As our regular readers will be aware, we're fascinated by the shape of the photographic industry. As the devices we use to capture our images, either recreationally or professionally, morph and evolve through time, we're presented with an increasingly diverse variety of hardware to shoot with.

Right now, we're living in a truly exciting time for imaging technology. Whilst some are embracing the numerous premium full-frame mirrorless that we see entering the market, a generation of millennials have migrated backwards, opting instead for analogue technologies, and a majority sticking with the now-tried-and-tested DSLR cameras that can be picked up for increasingly reasonable prices.

What is particularly interesting, though, is the evolution of the device that was originally called the 'camera-phone'. Having largely put paid to the digital compact camera market, the modern smartphone packs an incredible imaging punch; giving [practically] everyone the ability to produce, edit and share quality images at a volume and rate that's been unheard of in previous years.

One such smartphone is the Huawei P20 Pro. This is a device that represents a line in the sand from the Chinese tech manufacturer, having co-engineered the device with imaging heavyweights, Leica. PhotoBite's Luke Gardner was lucky enough to be invited along for a dream photography trip to put the smartphone, [camera-phone, whatever!] through its paces.
Words by Luke Gardner
In March of this year, Huawei launched their flagship P20 Pro smartphone device which is without question, one of the most promising smartphones we've ever tested. When it comes to holding the potential of replacing traditional cameras for every day and even hobbyist to enthusiast-level photo and video use; it really is a front-runner.

With a spec-list including a 40-megapixel camera, 3 Leica lenses, full manual control and incredible low light performance, you may be surprised to learn that this is the specification of the Huawei P20 Pro camera system.

Recently, Huawei invited team PhotoBite to join them on a 5-day trip, which included a visit to the Leica factory in Germany, going on to spend 4 full days exploring the Italian Amalfi Coast. Our brief: to document our trip using the P20 Pro. So packing our bags and leaving regular cameras behind, I boarded the plane.

Upon arriving at the Leica factory, I quickly learned how intrinsically involved Leica is with the Huawei company. This is a partnership that isn't simply a badging exercise. Leica has genuinely worked on developing the finest lenses for the Huawei P20 Pro to ensure users achieve the best possible image quality when shooting with the smartphone. Leica has some of the finest imaging development and production minds and facilities in the world, including a handful of co-developed and co-run research and development facilities. A sure sign that this is a partnership that goes way beyond most partnerships in the tech world.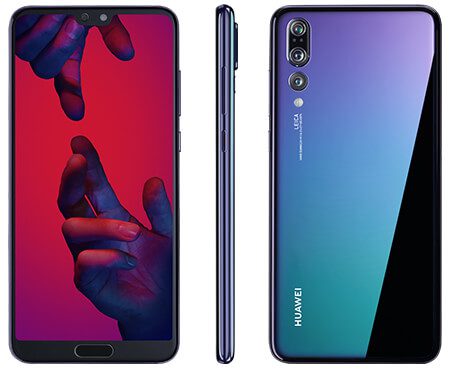 To understand why Huawei has gone this far with their camera systems with Leica, we need to understand what drives them to do it. It's something we've touched on in previous pieces. You only need to scan a handful of Instagram, [and other photography-oriented social platforms] to see how far photographers will go to build their following based on their chosen situations, lifestyles and subjects. Yes, you will see plenty of puppies and kittens, but plenty of these images have been shot with a 'traditional' camera.

It's Huawei's mission to provide a generation with a smartphone/imaging device that hosts camera systems so good, they no longer need to carry around a big, heavy camera, 'in case a moment presents itself'. I've been there myself, I've carried a Nikon D7100 with a Sigma 18-35mm to ensure I get the best image quality that I can. I've also got a [smaller] Fujifilm X100F in my kit bag but didn't pack that for the trip to Italy either.

Part of me felt a little naked and wished I'd brought them with me, but then I stopped to wonder why. The quality of the image that can be produced using the Huawei P20 Pro is more than enough for any social media platform, smartphone, tablet or desktop screen. You can even print a high-resolution 10×16″ print with no issue at all. We know. We tried.

The quality of both my Nikon and the X100F are both extremely good in their respective areas, and for a multitude of applications. They are both excellent cameras. The fact is though, that if I'm primarily uploading my photos to social media platforms, I just don't need those extra pixels. Editing the images can be arranged with apps such as Lightroom Mobile, VSCO, Snapseed [and so many more!].

Packing my bag and leaving for Italy, I felt reassured that the Huawei P20 Pro would deliver. Having had previous experience shooting with the device, I wasn't concerned about the [4000mAh] battery dying on me. In all the time I've used one, it's never happened.
Never.
Heading to the airport with a group of other journalists from a diverse range of publications, we eagerly set out to shoot with our new P20 Pros. For many in the group, it was their first time with the device in their hands. For most, it was a bold move for Huawei to suggest that 'regular cameras' should be left behind!

Speaking as a photographer, the feeling of picking up a regular camera, looking through the viewfinder, framing your shot, dialling in exposure, waiting for the right moment and then pushing down on the shutter, knowing in your heart that you've captured 'the one', is hard to beat. Achieving the same feeling using a phone is a little different, but nonetheless, it is still there.

Cruising over the Alps at 40,000 feet, we quickly realised how far Huawei were prepared to go to prove the true imaging capabilities of their flagship smartphone. In the world we live in today, we see many smartphones claiming to have the best phone camera in the market. "Ours has the best low light performance." "Ours has the largest aperture of any camera phone." "Ours offers the best colour renditions." But when it comes to putting their money where their mouth is, it doesn't often happen like this. Huawei has a lot to prove and they clearly believe in their product.

Touching down in Italy and over the next 4 days, I'll be shooting my entire trip on this smartphone. Photographing one of the most beautiful places in the world, on a smartphone. A true test for the Huawei P20 Pro.

Leica Ambassador and Huawei aficionado, Alex Lambrechts, was the official photographer who joined us for our trip. It was Adam who would be showing us how to get the most out of our P20 Pros. A man at the top of his game and a man chooses to shoot both on film and using the P20 Pro smartphone. If he trusts the phone to get him the shot he wants then I'm sure we can, too.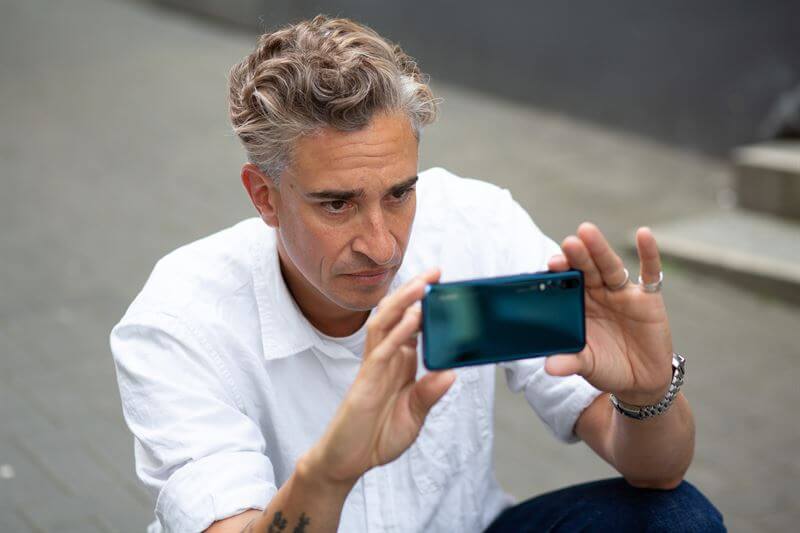 Day 1. Pompei
We land and upon arriving at the hotel, we're told to all go to the rooftop for lunch. Walking out for the elevator we are greeted with the most amazing view. Mt Vesuvius in the distance and the Italian harbour in the foreground. I wonder how it would look if I could wait for the sun to go down.

Before we could get creative, we're sent off to freshen up and get ready for a trip to Pompei. I was extremely impressed with the phone as my group were led on a guided tour of Pompei; I never felt the compulsion to get out a [regular] camera and the 5x zoom helped me to get the close-up details that were found in abundance around in the city. Whilst exploring the city, we were provided with a stunning model to shoot. Alongside the expert instruction of high-fashion photographer, Adam, this was a great chance to see how the phone handled skin tones. Straight out of the camera, the photographs were astonishing.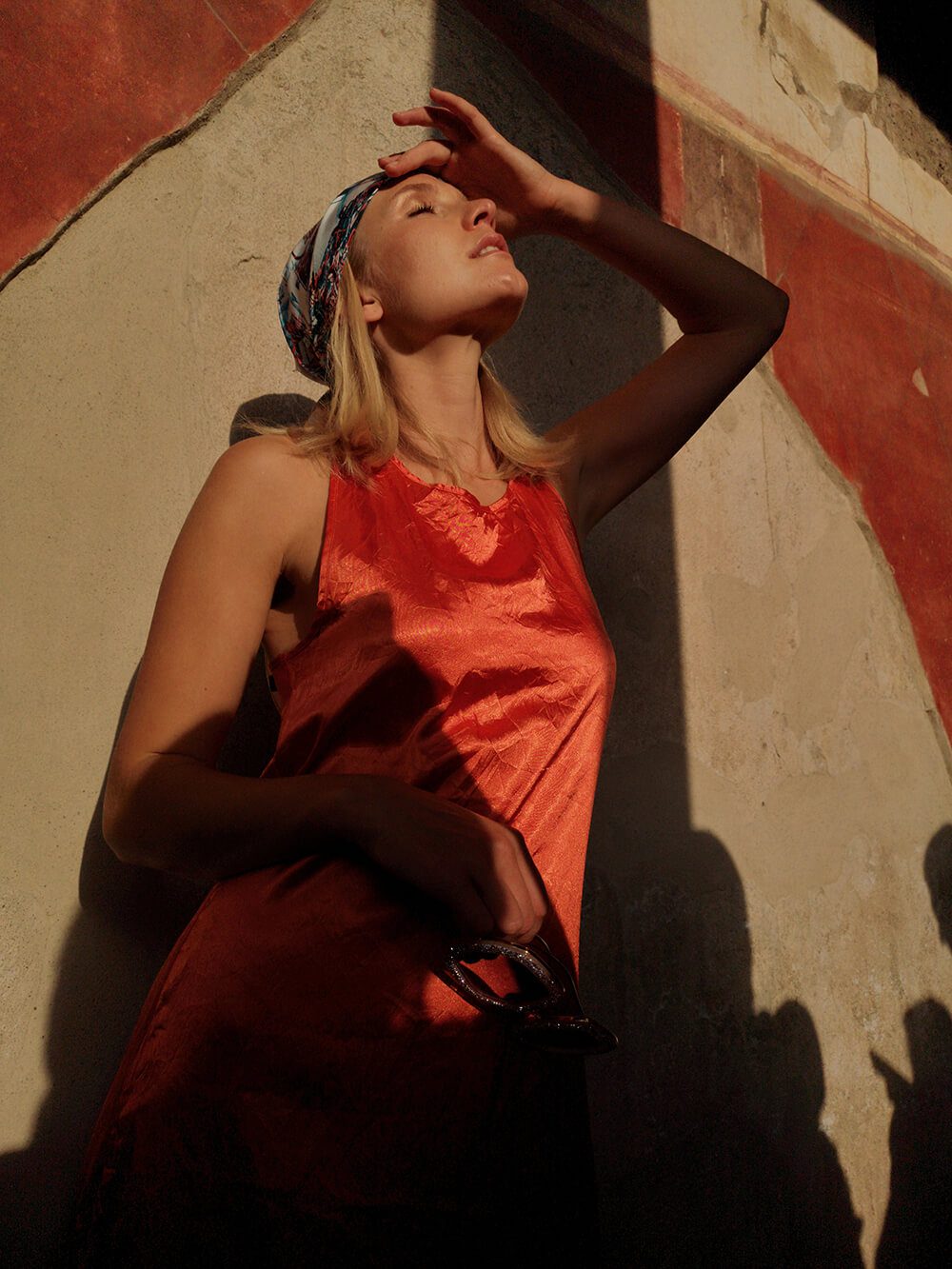 I did shoot in RAW format during this shoot, but most everyday snappers won't ever feel the need to shoot in RAW. The Huawei P20 Pro provides RAW format shooting beautifully, and with the capacity to enter into 'deep' editing if required.

Heading back to the hotel and upon arrival, I took the opportunity to look through the day's photographs. Never once did I think about going back and shooting any of the scenes on a larger, regular camera. They'd look the same and again, the shots achieved were at least good enough for most people; casual, enthusiast or even semi-pro photographers. If you're shooting for social media or small-to-medium-sized printing, this device will deliver the goods.

After a pizza-fuelled dinner and a 'get to know you' chat with members of my group, I headed back to the hotel with some newly kindled friendships and a fresh love and confidence for the simplicity and recent developments of smartphone photo capability.

Heading to my room I saw a window at the end of the corridor and thought Night mode! I wasn't disappointed with the results, although my arms did start to ache, holding as I did, the phone against the window for 18 long, long seconds.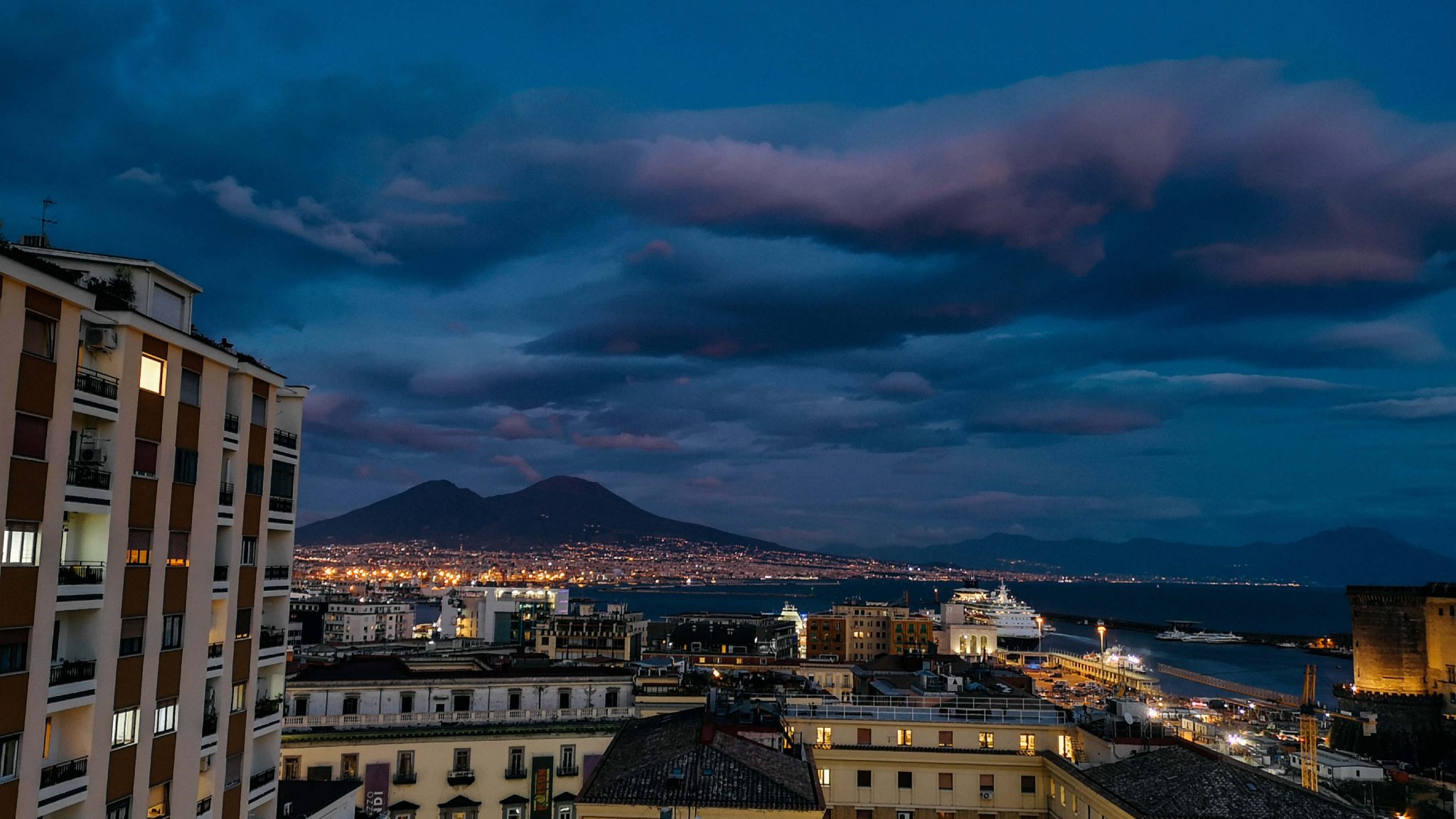 Day 2. All at sea
Up and out of bed, we head to the Amalfi coast for a shooting trip along the legendary and stunning stretch of coast. before heading to our designated boats, a quick photo shoot was in order.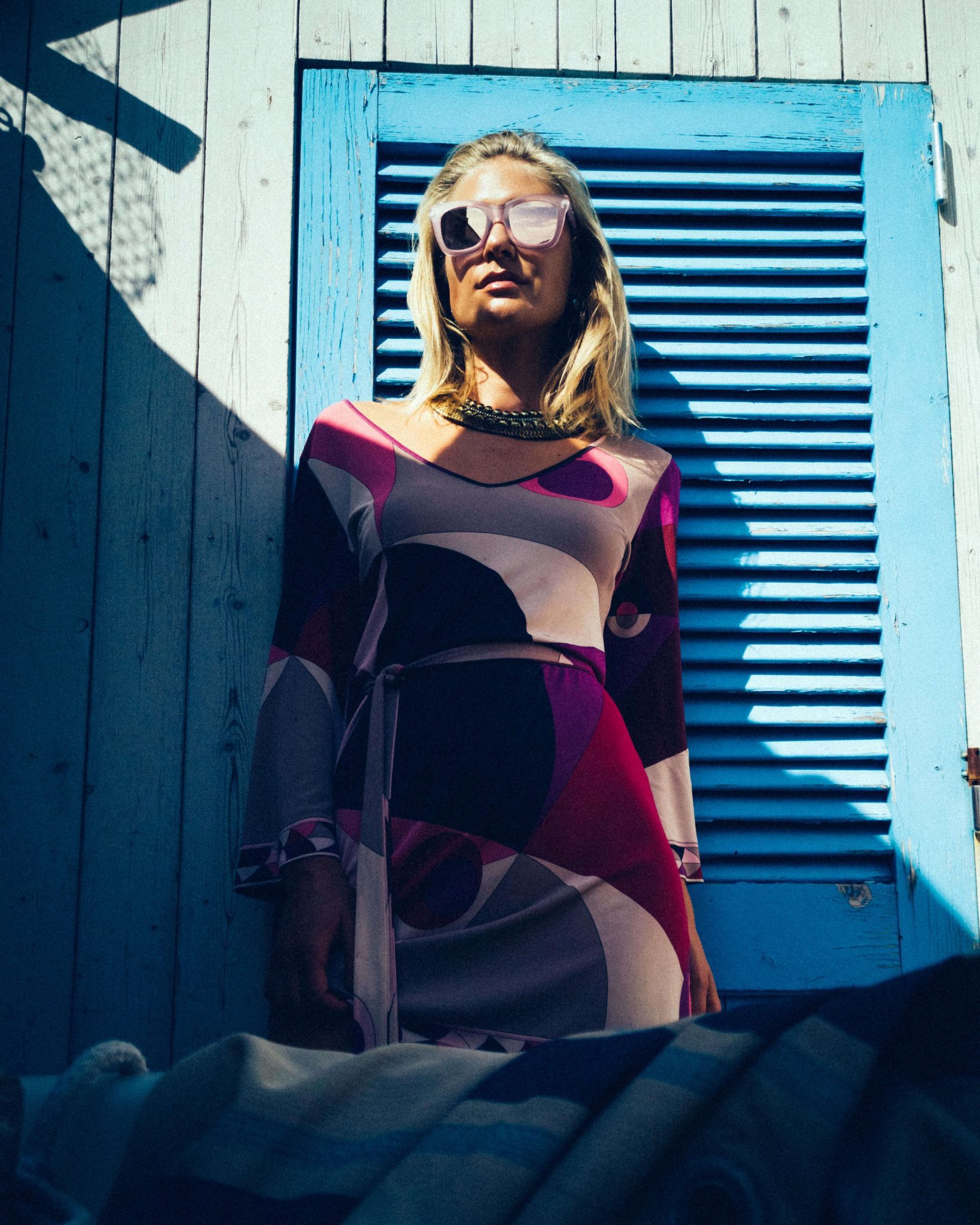 Getting onto the boats, we headed across the coastline of Amalfi. With my newly-found trust in the smartphone, I kept it fixed to auto-mode, which gave me access to the use of the P20 Pros zoom functions. I used these functions every now and then but found most of my time keeping my shots wide, allowing me to see more of the coast, demonstrating the scale of the place.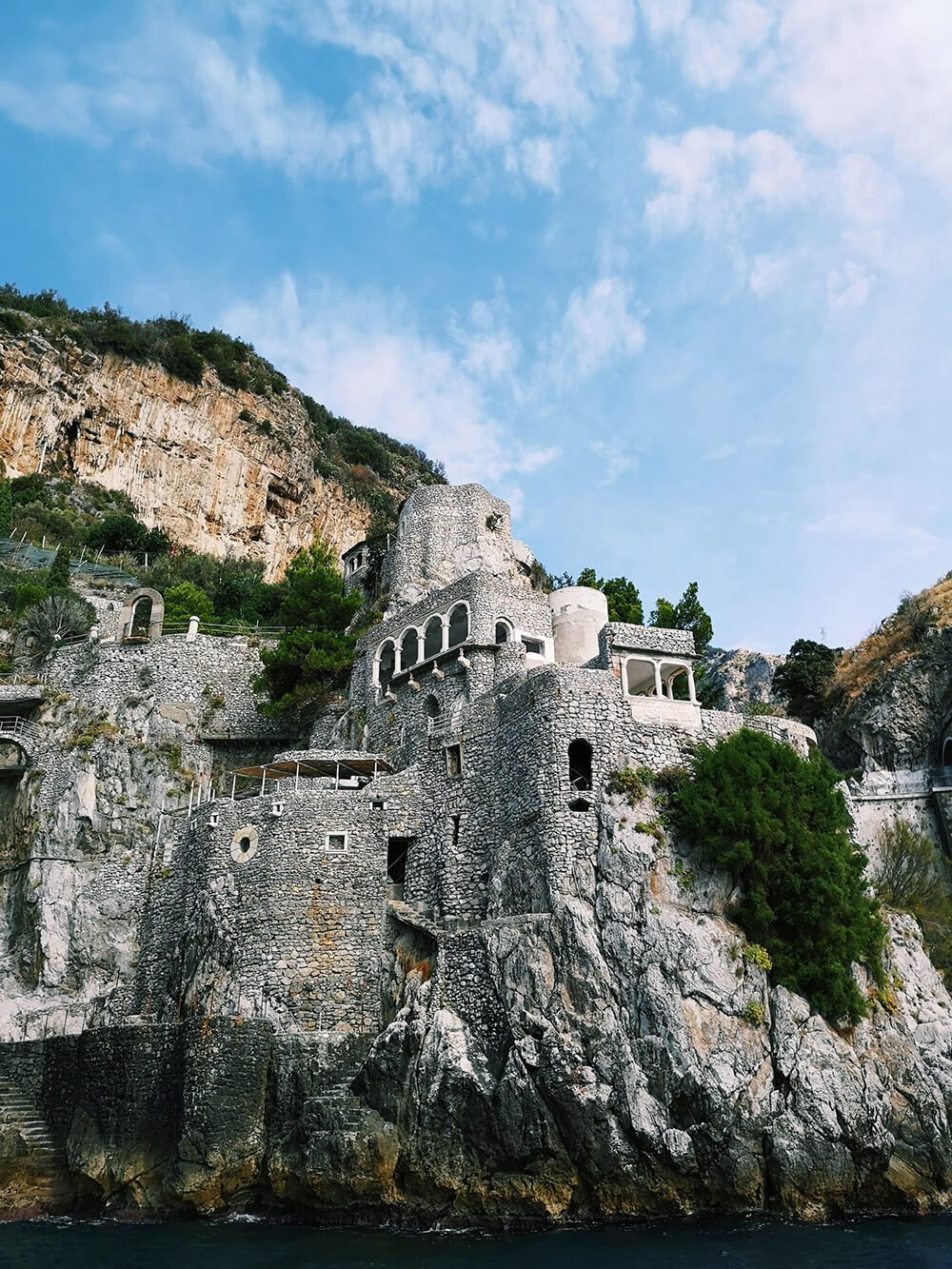 On our way back, we got a chance to shoot with the model, Jasmine, which I chose to shoot in Pro mode, exposing for highlights and editing the resulting photographs in the editing program, VSCO. A quick and easy method worth checking out if you edit on your phone a lot.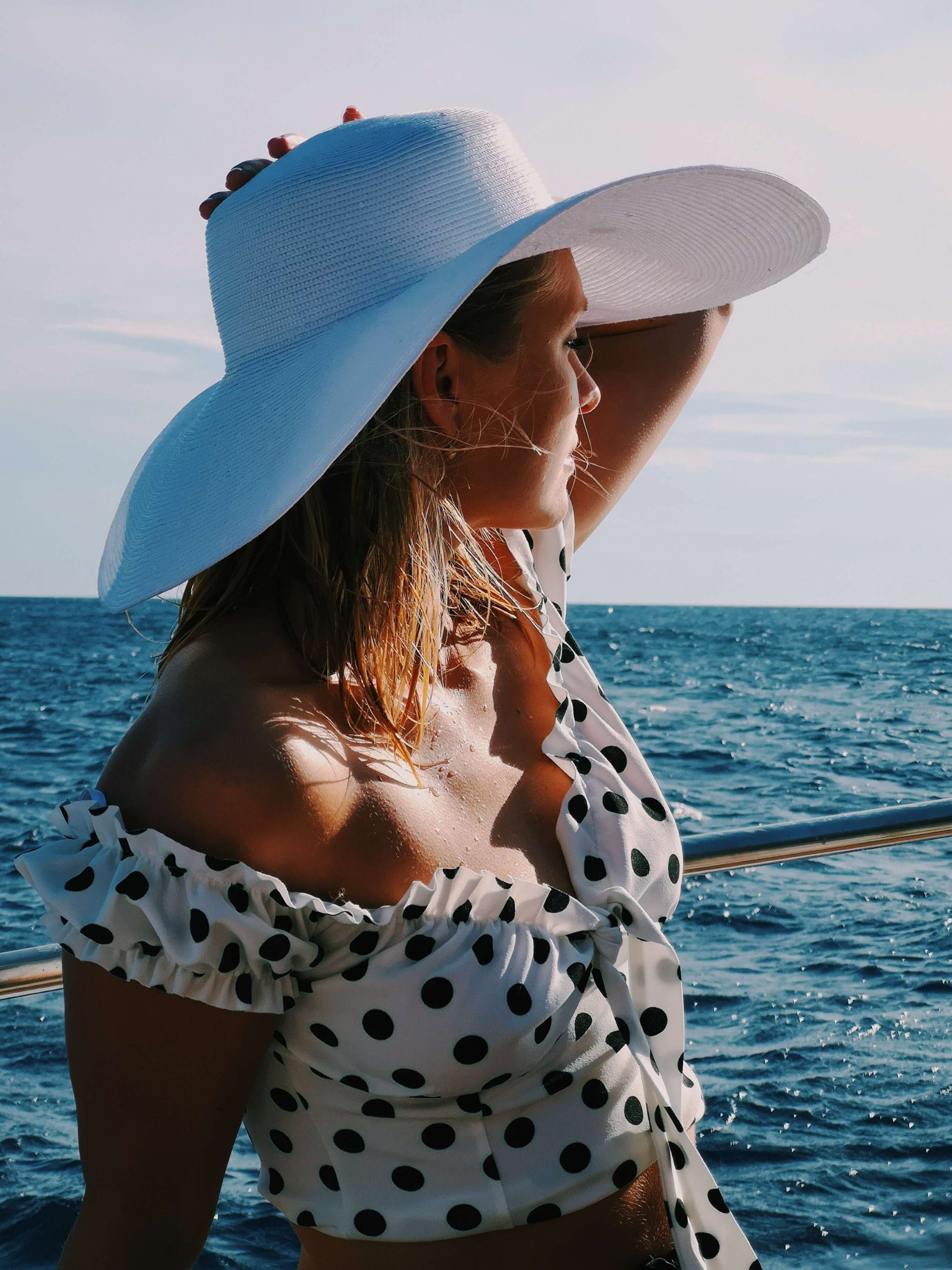 Day 3. Reach for the skies
Saving the best till last, we were treated to a helicopter ride over the simply stunning town of Sorrento!

Upon arriving at the helipad, we were split into two groups. My group headed off into the Italian town of Sorrento to explore the streets to test the speed of the P20 Pro. I found that the smartphone wasn't the fastest in snapping the images I tried to capture. I experienced a bit of a delay as I was testing the 40-megapixel feature. This didn't stop me from timing my shots to see what I could capture.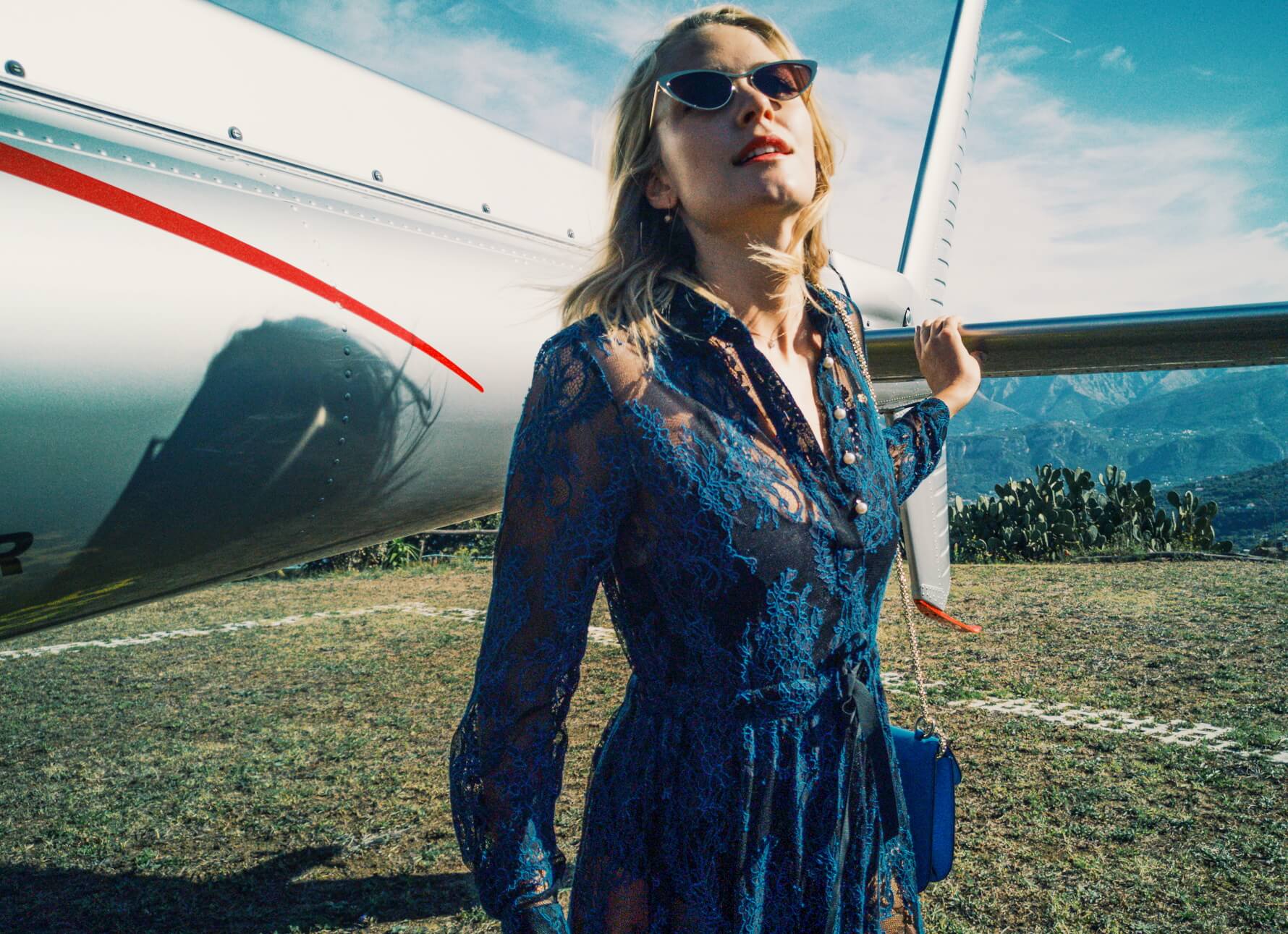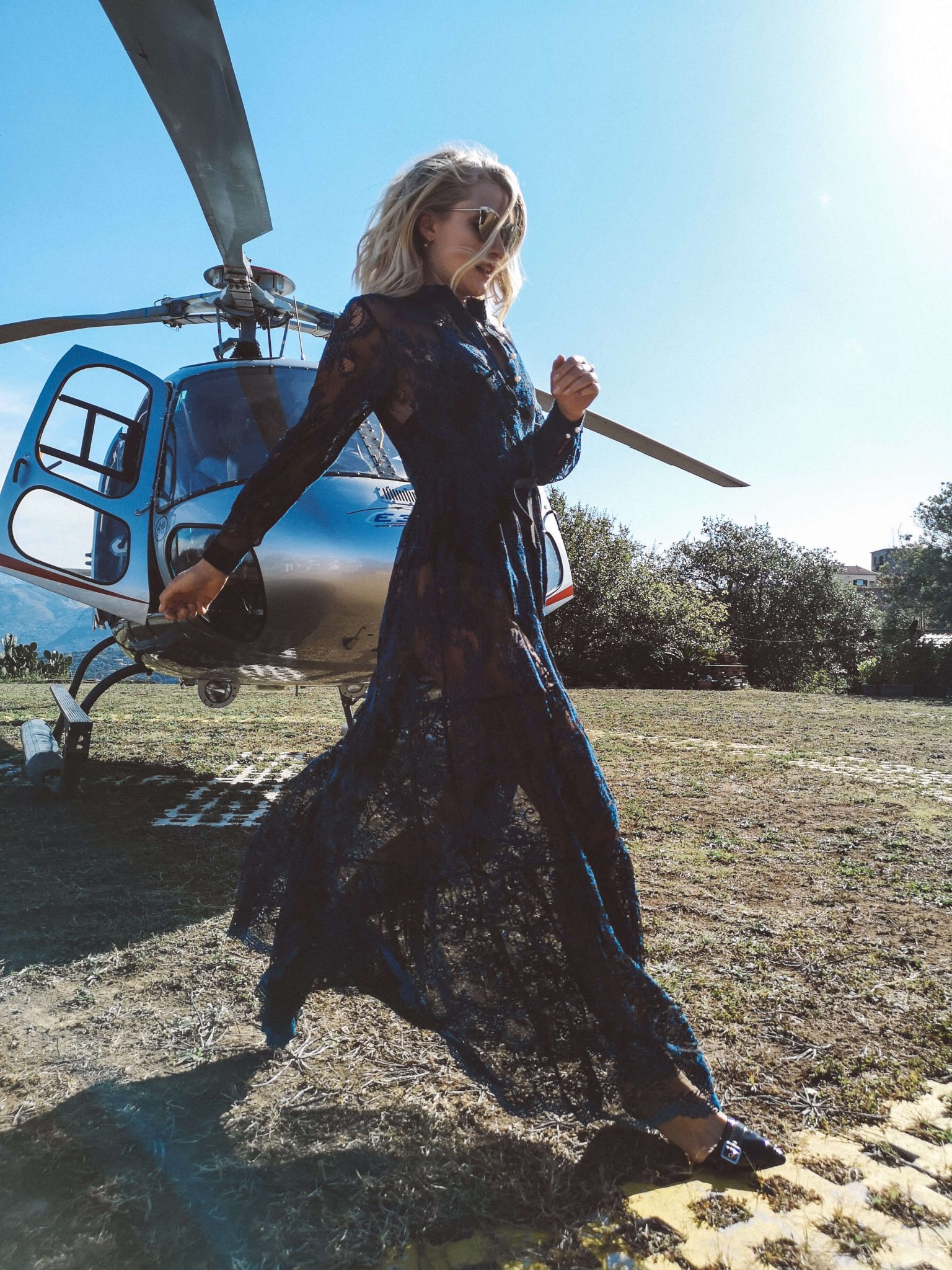 Later on, we [again] shot with Jasmine and a mint 1965 Alfa Romeo. Along with a consistent flow of tourists, we shot Jasmine and the car for around 45 minutes. I walked away with a handful of shots I was happy with and began to tweak them, again using VSCO.
One of the marvellous things about the P20 Pro is its ability to capture clear images, even when using the native zoom, which provides up to 5x zoom. This is technically achieved using all three cameras on the device, applying the power of AI to combine them.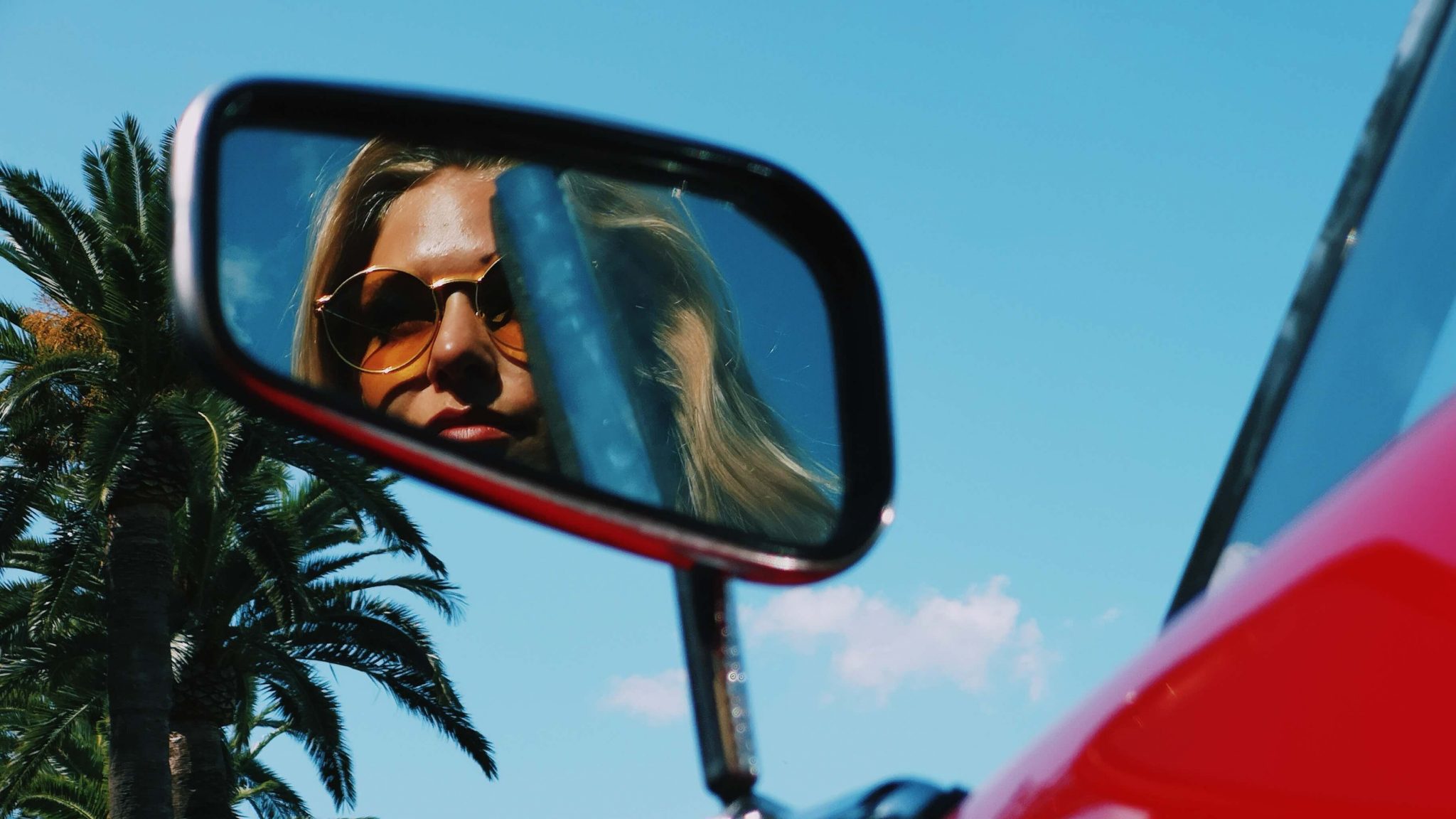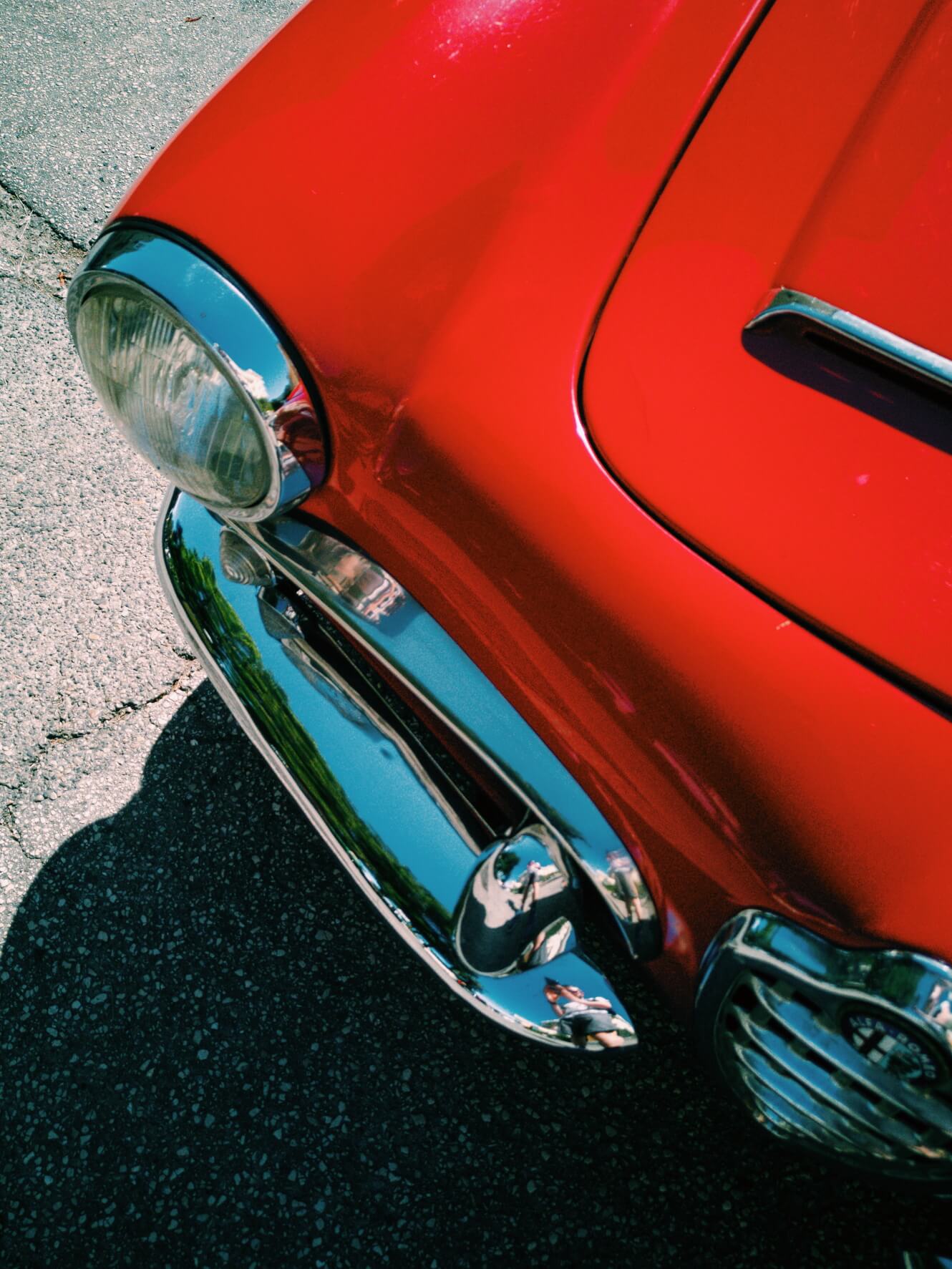 As a note and getting back to the battery. I never once charged the Huawei P20 P20 whilst out on any of the trips. Only at the beginning and the end of each day.
After lunch we took to the air with our smartphones at the ready. Whilst in the air, I stuck to shooting in auto so that I could easily and quickly apply the zoom when I wanted to. I found myself using the 3x zoom a lot due to the distance of the subjects in relation to our distance in the chopper.

From the hundreds [and possibly thousands] of photographs shot, I walked away with two images I was very happy with. More my shortcomings than the device's if I'm being fair.

After an adrenaline-fuelled 20 minutes in the air, we touched down and headed back to our hotel.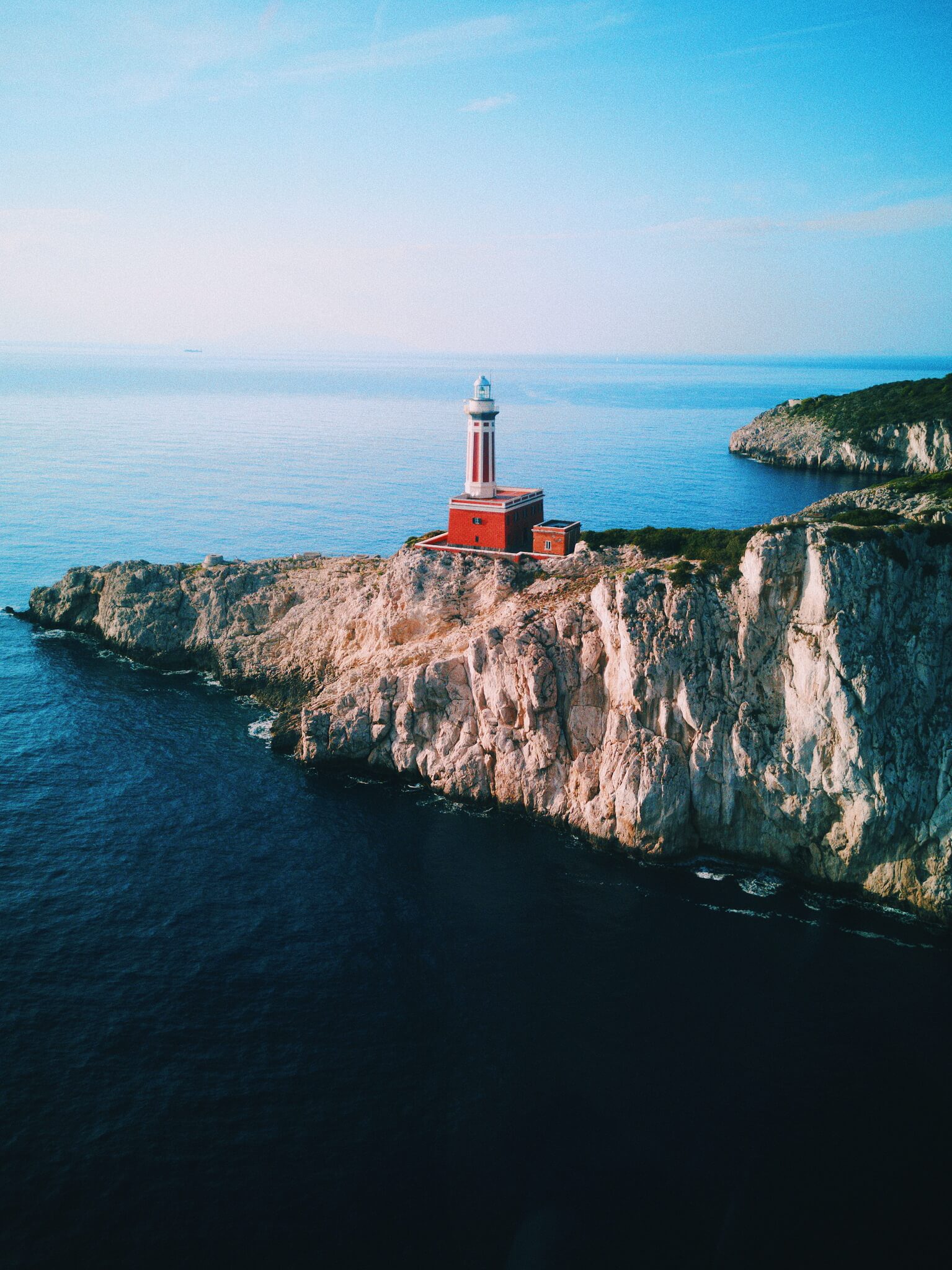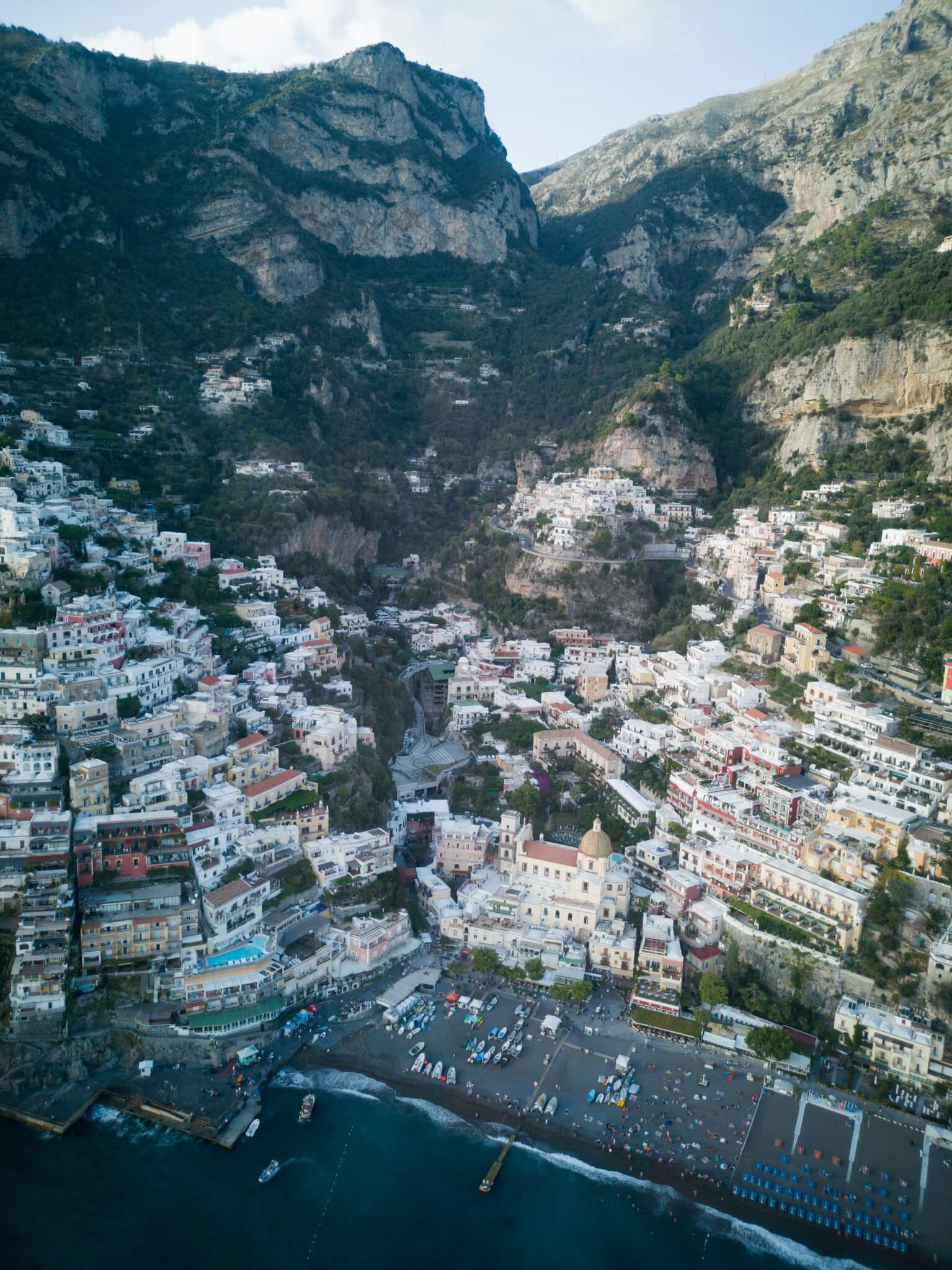 Day 4. Homeward bound
A chance to reflect on my incredible time with the P20 Pro.

The device's 128gb memory filled, we packed up and headed for the airport to head home. I learnt a lot about the P20 Pro and smartphone photography in general, along with a new-found respect for both Huawei and Leica.

Not only did they build a mobile device with incredible optics [thanks Leica], but they made a device that does what it says on the tin. It gives users the ability to shoot photographs which are normally reserved to those who shoot with a larger, 'traditional camera'.

Perhaps slightly obviously and even with the huge leaps in technology, AI and lens manufacturing, there's still some way to go before we'll admit that mobile devices are likely to replace DSLR cameras, not that they're trying to per se, but the Huawei P20 Pro does a damn good job in making you question the point.

So, if you're not keen to lump around a dedicated camera, but still want to capture great images, Huawei's range of smartphones, particularly the P20 Pro and now the Mate 20 Pro, present a strong option for your consideration. For us, to a degree, it is quite simply, a no-brainer.

See more information on Huawei's current range of mobile devices on the company's official website.