vivo X51 5G Smartphone Launches in UK With Photography and Video as Key Priorities
vivo is a tech brand that many in the UK may not have heard of before today, but the company has a rich 25 years' experience in innovating mobile devices and many an industry first to their name. Now, with their first-ever European range arriving, we delve into the products to see what's on offer in terms of photography and video capabilities; specifically, the flagship vivo X51 5G, which claims to jump ahead of its competition in terms of camera tech.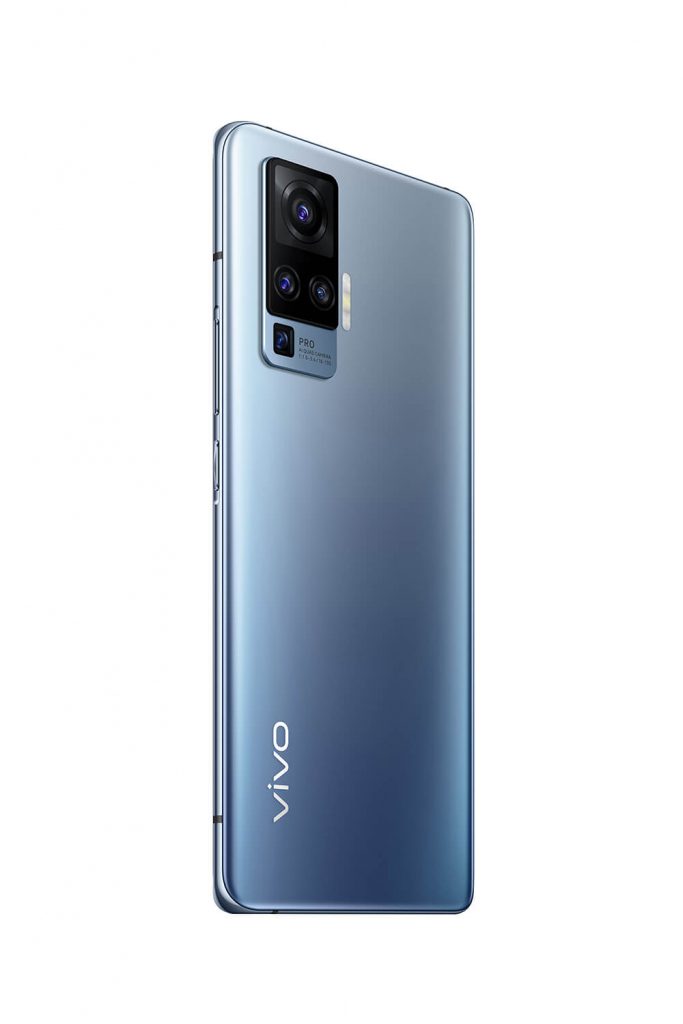 As in-car entertainment is fundamentally important when choosing your next ride, camera technology in smartphones has rapidly become a crucial factor in the decision-making process, when picking your next smartphone. Filters, AI, multiple lenses, telescopics and other smart features have all become more commonplace in recent years, making smartphone photo/video an extremely clever and powerful proposition for many. Stating camera tech as a core feature within their new products, the first to be released into the European market, vivo's X51 5G promises next-level photo features and the exciting addition of a gimbal-stabilised main camera to make rock steady shots and super smooth handheld video. Read on for the full skinny.
vivo, [yes, spelt with a lower case 'v'] has revealed the vivo Y series of mid-range smartphones, along with a top-of-the-range device that sits at the top of the X series, the vivo X51 5G. The vivo X51 5G is possibly the most exciting, in terms of image capability, and boasts a gimbal stabilised main camera along with a series of advanced features.
Denny Deng, Vice President of European Business at vivo, told PhotoBite: We are truly excited to showcase our first ever line-up of smartphones for the European market. To ensure we had a clear understanding of the market, we spoke to 9000 consumers across Europe, to understand how these devices are integrated into their daily life. The feedback was absolutely clear. Battery camera, and design are of huge importance, with emphasis on intuitiveness and ease of use, as well as a great balance between price and performance. And that's what we will deliver.
vivo X51 5G: Photography, Redefined
The new X51 5G from vivo signifies the brand's devotion to user-centric design and innovation. With its trademark, cutting-edge image stabilisation, advanced night mode, zoom, and portrait photography functions, the X51 5G allows users to achieve rock steady, high-quality stills and videos in a broad range of situations.
That Stabilising System
The X51 5G's main camera is housed in an industry-leading Gimbal Camera System; this pan-tilt image stabilising system promises to produce clear still images and video whilst moving, even in low light.
With a design that's based on regular, full-size pro gimbals, the X51 5G's stabilising system moves in the opposite direction of natural motion, giving increased stability for the main camera.
While shooting with X51 5G's main camera, if the smartphone tilts, pans, or rolls, the Gimbal Camera System's gyroscope will calculate the direction and displacement of the shake and, applying electromagnetic forces, the whole gimbal module will move in the opposite direction to compensate. Throughout this process, the module adjusts its position with a refresh rate of 100Hz to stabilise the frame at all times. The vivo Gimbal Camera System's anti-shake angle reaches X3°+Y2°, and anti-shake angle in night running scenarios is three times that of traditional OIS, resulting in super clear images.
There's a 'Gimbal Radar', which is an on-screen animated ball that reflects the gimbal's movement. This lets the user know when the frame is stable.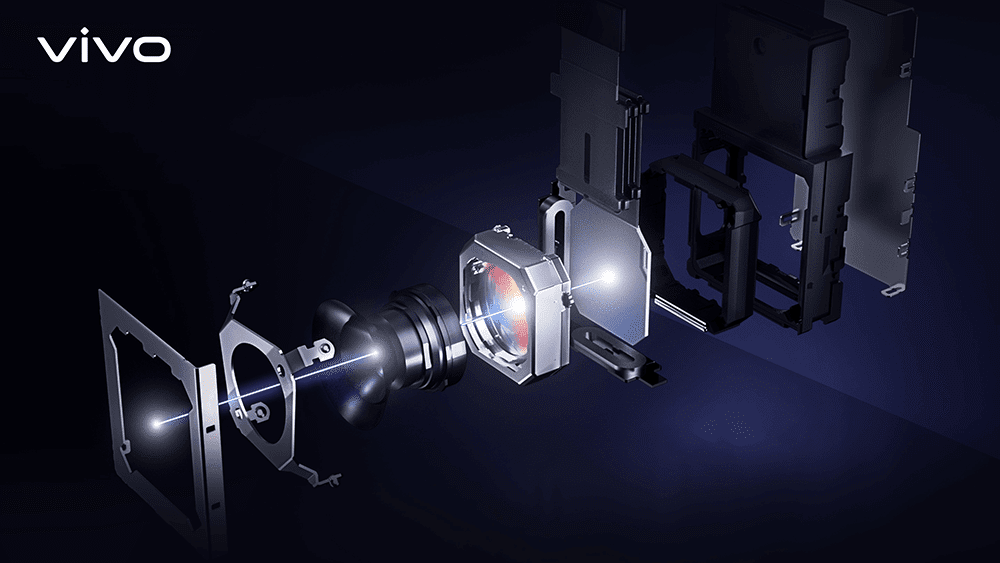 The Cameras
The X51 5G's camera system clearly demonstrates the device's emphasis on photography. It has one front-facing camera and four rear-facing cameras and houses a periscope lens that supports 60x Hyper Zoom. There's a 'Super Night Mode' and 'Astro Mode', which together allow users to shoot supreme images at night, whilst the 'Super Wide-Angle' and 'Super Macro' features help to make pro-level shots in a wide range of scenarios. The 'Portrait' Mode from vivo is powered by a 4-layer masking algorithm, which allows you to separate the subject from the background and apply separate effects in post.
A little about vivo
The vivo brand was established in Dongguan, China, back in 1995, where it began manufacturing landline and 'feature-phones', [whatever they are]. Moving into smartphones from 2011, the company now enjoys annual sales of 110m devices across Asia-Pacific, Russia, and the Middle East. vivo holds second place in the Chinese smartphone market and is the second-largest smartphone merchant in India, whilst leading the Indonesian market.
Pricing and Availability
The new vivo smartphones and accessories will go on sale in the UK this month. The vivo X51 5G will be available in the UK on 29th of October, at £749 [SRP].
The Y70 will be available at a recommended retail price of just £279 and will also be available from the 29th of October alongside the Y20 which will retail at £149. The Y11 will follow soon.