Two New Aviator Drone Bags Announced by Manfrotto
Manfrotto has announced two new Aviator drone bags to their growing collection of specialist solutions for drone pilots and aerial photography enthusiasts
The Aviator Hover-25 Backpack
The new Aviator Hover-25 is a professional backpack, which has been built to carry an aerial and ground camera, along with personal gear. It comes with dedicated pockets, specially designed for a DJI Mavic & DJI OSMO, which can be quickly accessed without the need to put the bag down.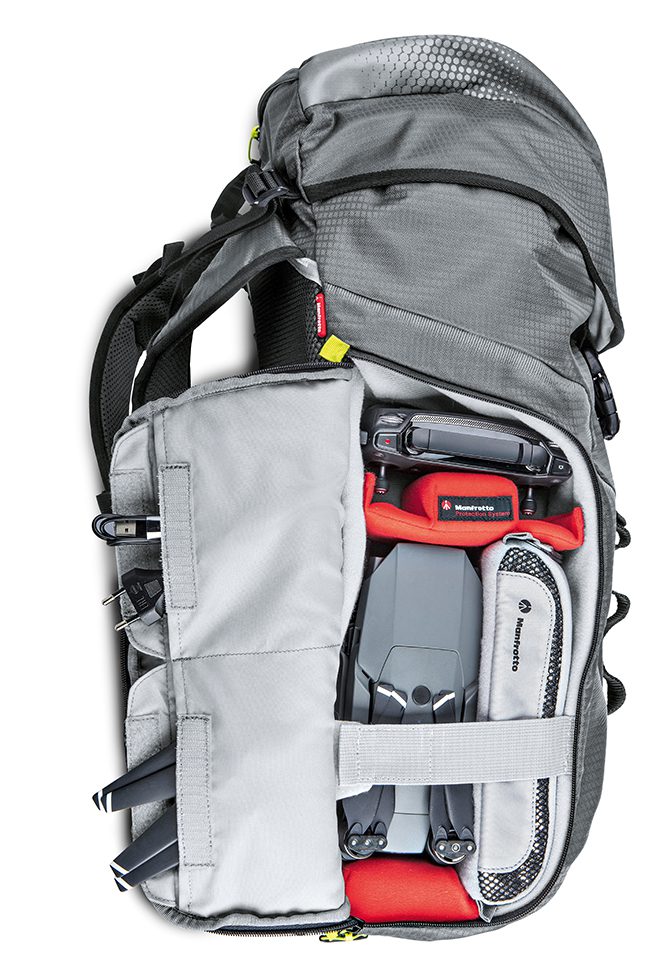 It also features an insulated pouch for protects batteries and includes the Manfrotto's'Protection System' which will keep control sticks safe and moving parts of the gimbal stabilizer steady.
You can also keep your personal bits together in the bag and the dedicated iPad compartment means an iPad can be carried safely, too. It is made of tough, breathable outdoor materials with a minimalist look.
Watch the short video below for more info on the Aviator Hover-25:
Aviator M1 Sling
For a simple solution, the new Aviator M1 offers a selection of carrying options including a sling, waist pack or a pouch.
The new bag features tough, weather-resistant fabric, a DuoFace cover for adverse weather and also, Manfrotto's Protection System inside to protect your kit.
It also has theft-prevention zip sliders along with concealed pockets to keep your valuable equipment safe. The M1 provides quick & easy top access and intelligent kit protection.
Watch the short video below for more info on the Aviator M1 Sling:
Both the Hover-25 and the M1 are compatible with the DJI Mavic Pro Platinum and also double up as great solutions for Compact System Cameras, too.
Pricing and availability:
The new Aviator bags are available now, from £59.95.