Say Hello to the LUMIX S Series Full-Frame mirrorless Cameras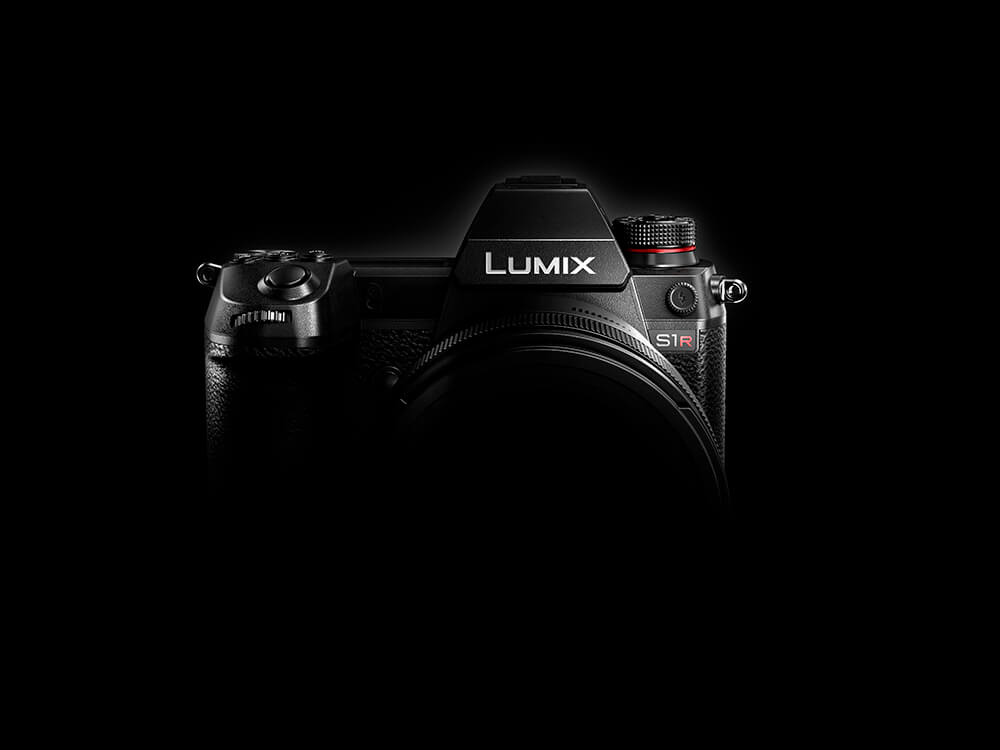 Panasonic has unveiled its very first full-frame mirrorless cameras during press briefings at Photokina 2018; the LUMIX S Series. Including
Two initial models of the company's first digital single lens mirrorless camera, which includes a 35mm full-frame image sensor
The S1R and the S1 cameras support 4K 60p/50p video recording
Leica Camera's newly announced L-Mount allows for the use of replacement lenses that meet the L-Mount specifications of the new partnership between Leica, Panasonic and Sigma

Panasonic has unveiled the very first two models of its digital single lens mirrorless camera lineup with a 35mm full-frame image sensor. Welcome to the party, S1R and S1. The two new models are said to be outfitted with the 'world's first' 4K 60p/50p video recording function and the Dual I.S. image stabilisation system.


The cameras have been announced as the perfect partners for both photographers and videographers and certainly seem to go some way in answering the recent calls from both Nikon and Canon as they bring the Z system and the EOS R [respectively] to market.


Key features
Effective pixels: approx 47M for the S1R and 24M for the S1
World's first support for 4K 60p/50p video recording in a full-frame digital single lens mirrorless camera
World's first full- frame camera equipped with Dual I.S. image stabilisation: allowing for handheld shots for dark or distant scenes that would previously have required a tripod or other equipment
A double slot for XQD memory cards and SD memory cards
A rugged triaxial tilt LCD: emphasising ease of use and supporting professional photography and videography
Leica Camera's L-Mount, making it possible to use replacement lenses that meet the L-Mount specifications of the partners, Leica Camera and Sigma

Panasonic has also promised to expand its line-up of LUMIX S series compatible lenses, developing more than ten by 2020, including a 50 mm/F1.4 fixed-focus lens, 24-105 mm standard zoom lens, and 70-200 mm telephoto zoom lens.
Pricing and availability
Ahead of confirmed prices from Panasonic directly, photo-dealers Park Cameras and the rumour website Nokishita have revealed UK pricing of the highly-anticipated LUMIX S1R and S1.
Panasonic LUMIX S1R
Panasonic S1R Body: £3,399.00
Panasonic S1R Body & grip: £3,548.00
Panasonic S1R Body & 24-105mm F4 lens: £4,199.00
Panasonic S1R Body & 24-105mm F4 lens and a battery grip: £4,348.00
Panasonic S1R Body & 70-200mm F4 lens: £4,448.00
Panasonic S1R Body & 50mm F1.4 lens: £5,548.00 
Panasonic LUMIX S1
Panasonic S1 Body: £2,199.00
Panasonic S1 Body & grip: £2,348.00
Panasonic S1 Body & 24-105mm F4 lens: £2,999.00
Panasonic S1 Body & 50mm F1.4 lens: £4,248.00
Of course, this information is still unconfirmed at the time of writing. We will update as/if necessary when official details are revealed. In the meantime, watch th teaser video from Panasonic: