Samyang launches 16mm VDSLR lens for Video
Samyang Optics have announced a brand new VDSLR 16mm T2.6 lens, designed especially for shooting video, adding one more VDSLR cine lens to their existing 12-lens range for DSLR cameras
Samyang has been making VDSLR lenses since 2012 and has based the tech on the needs of pro videographers. From the requests of numerous, satisfied videographers, who required the brand to customise the lenses with uncoupled gear rings and T numbers for follow focus systems, whilst maintaining image quality. This new launch makes a total of 19 video lenses from Samyang, 13 for DSLR cameras and 6 for mirrorless cameras.
The new VDSLR 16mm T2.6 lens from Samyang
The new VDSLR 16mm T2.6 completes the VDSLR cine lens line-up, delivering an angle of view that's regularly used by directors of photography [DOPs] around the globe for its versatile use for wide-angle, sensitive scenes in films.
The full range of Samyang VDSLR Cine Lenses for full frame sensors range from the 8mm fisheye through to a 135mm telephoto lens, for DSLR Cameras with APS-C sensor sizes lenses range from 8mm to a 50mm lens.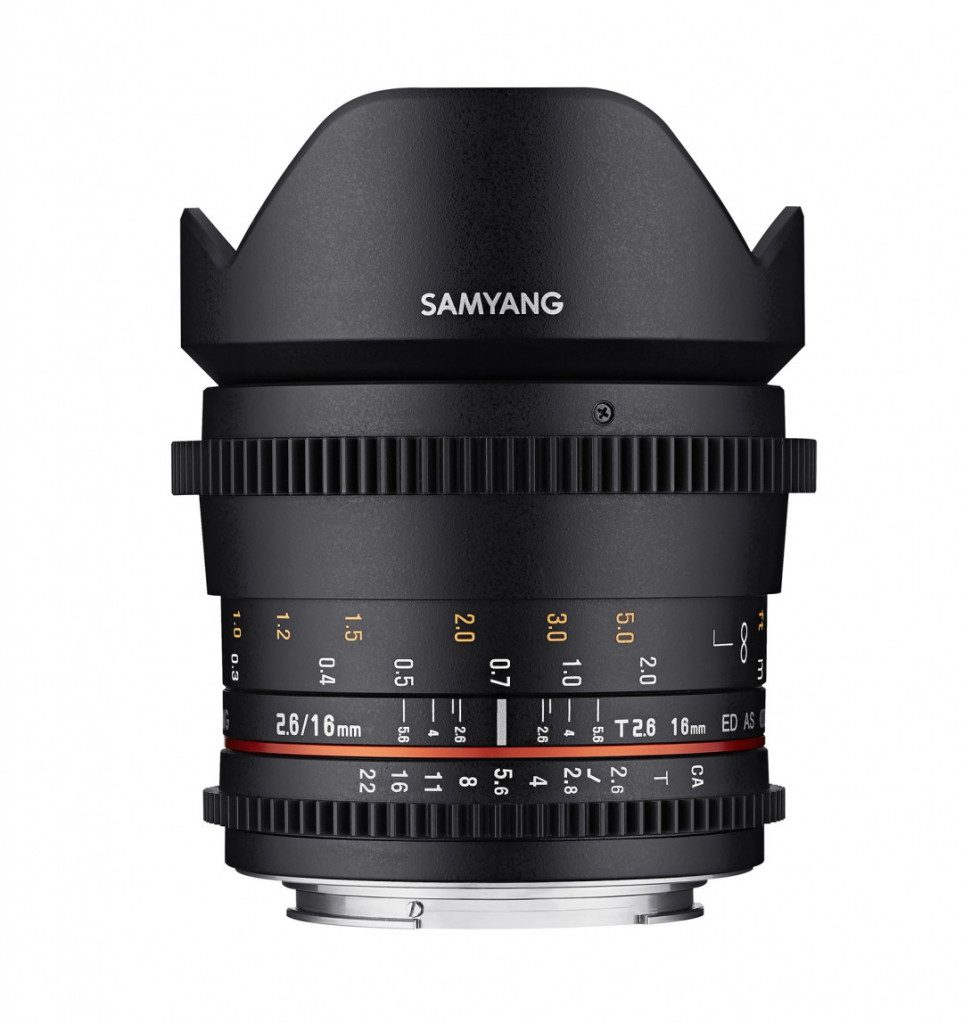 As a 'Total Imaging Solution' optics brand, Samyang Optics now has 51 lenses in their range: 2 premium XP photo lenses, 2 autofocus lenses, 19 manual focus photo lenses, 19 cine lenses and 9 professional video-cine lenses under the XEEN brand.
Pricing & availability
SRP £529.00 inc VAT – Available from June 2017
Take a look at Samyang's website HERE for more info and to see the full range