Samyang announces the 'WORLD'S WIDEST PRIME LENS 'DISTORTION-FREE'- XP 10mm F3.5 Lens
Samyang has unveiled what they are calling the 'World's widest, non-fisheye prime lens', the XP 10mm F3.5 for Canon full-frame DSLR cameras. This new XP 10mm F3.5 lens builds on the Samyang brand's globally recognised wide-angle lens optical technology, promising ultra-wide-angle coverage of [up to] 130° angle of view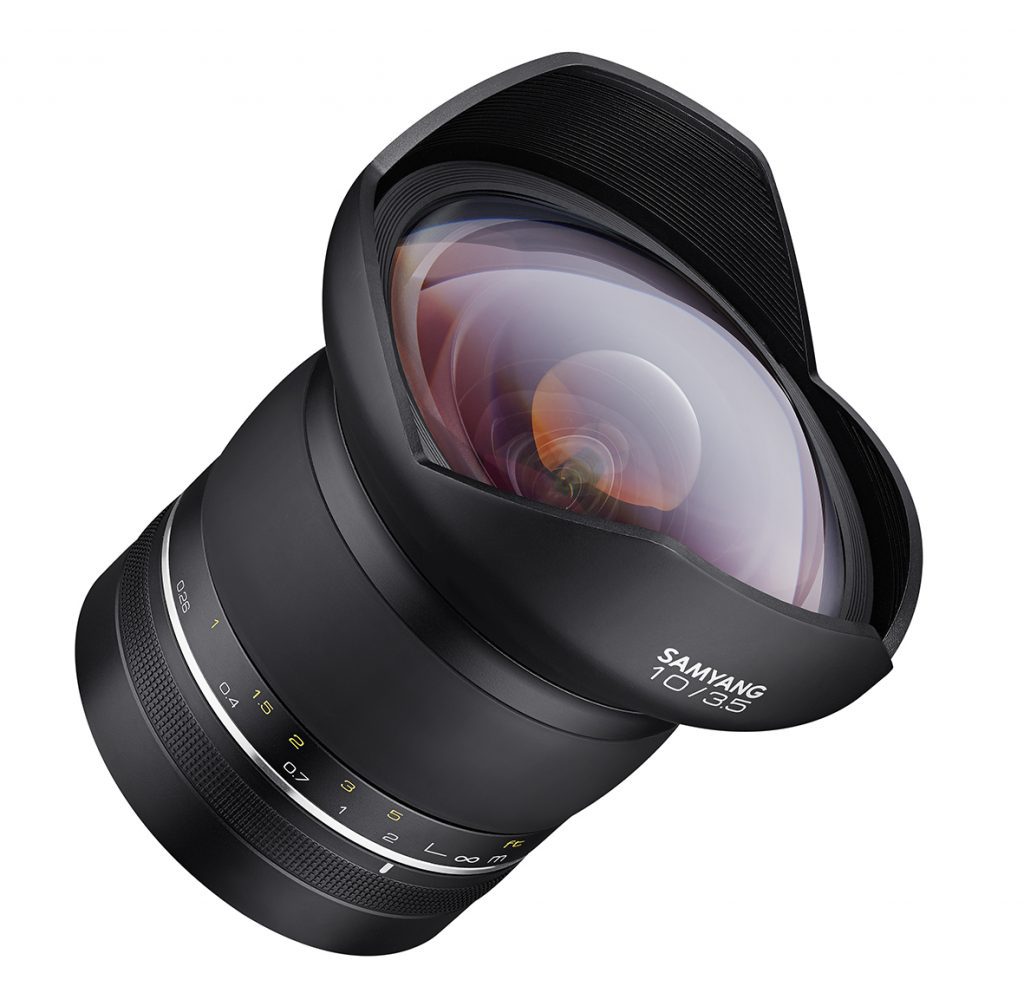 With the promise of an XP 10mm F3.5 for Nikon F mount coming soon, the Canon version, which
should serve well for a wide range of photographers and videographers who want to produce pro-photos and videos in especially high resolution, is first to land, and comes soon after the news that Samyang is to roll out a total of 8x new lenses consecutively throughout spring 2019.
The new lens from Samyang comes complete with 18 lens elements in 11 groups; 7 optical elements maximising its image quality, right from the centre to the edge of the glass; promising high contrast and vivid colour. The removal of any distortion and aberrations are promised by the application of 3 aspherical elements, 1 high-refractive element and 3 extra-low dispersion elements. Flare and ghosting should be controlled by Samsung's Ultra-MultiCoating technology.
Pricing and availability
The new XP 10mm F3.5 lens from Samyang will be available during March 2019, and will come with a suggested retail price of £949.99