Samsung Announce New Dual Front Camera Smartphone: The Galaxy A8
Samsung has announced a brand-new addition to the Galaxy A series – the Galaxy A8
Boasting a dual front camera, large infinity display and numerous additional everyday features, the Samsung Galaxy A8 features both a 16MP F1.7 rear camera and 16MP+8MP F1.9 Dual Front Camera, adding weight to the argument that the smartphone continues to be the ultimate democratiser in the world of photography.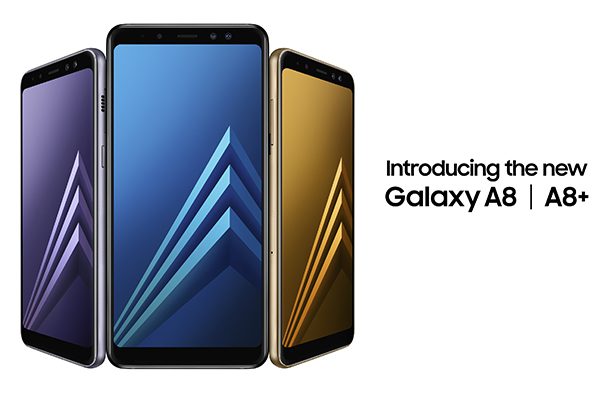 Conor Pierce, VP of IT & Mobile, Samsung UK & Ireland, told PhotoBite: "With the release of the Galaxy A8, we're bringing our customers' favourite features from our flagship smartphones, such as the Infinity Display and our first Dual Front Camera with Live Focus, to our Galaxy A series, which is already known for its premium design. The Galaxy A8 exemplifies our continued dedication to meeting the needs of our consumers by providing them with greater choice and convenience."
The Galaxy A8's Dual Front Camera is made up of two separate cameras, allowing you to switch between the two to take different kinds of photographs, from close-ups to portrait shots. With the advanced Live Focus feature, users can quickly adjust the bokeh effect, either before or after taking the picture, to create high-quality pictures.
The advanced camera tech in the new Galaxy A8 promises to enable the capture of sharp images, even in low-light conditions, whilst also allowing you to customise photos with fun tools, from adding stickers to selfies or highlighting a culinary extravaganza with Food Mode. All this, plus Samsung's video digital image stabilisation [VDis] technology, and with an additional hyper-lapse feature for creating time-lapse videos.
The Samsung Galaxy A8 will be available In the UK in three colours, black, gold and orchid grey, and will be available from April 2018.