Ronaldo Schemidt Wins World Press Photo of the Year 2018
Congratulations to Ronaldo Schemidt who has won the coveted World Press Photo of the Year 2018. Ronaldo's photo depicts a man on fire amid violent clashes with riot police during a protest against President Nicolás Maduro, in Caracas, Venezuela
The World Press Photo Contest, which has been sponsored by Canon for the 26th consecutive year, is internationally recognised as the world's most prestigious competition for photojournalists. The judges selected one image for World Press Photo of the Year out of a total of 73,044 photos submitted by 4,548 photographers from 125 countries. The 2018 winner, Ronaldo Schemidt has been awarded a cash prize of 10,000 euros, as well as Canon equipment, a Golden Eye Award and a diploma.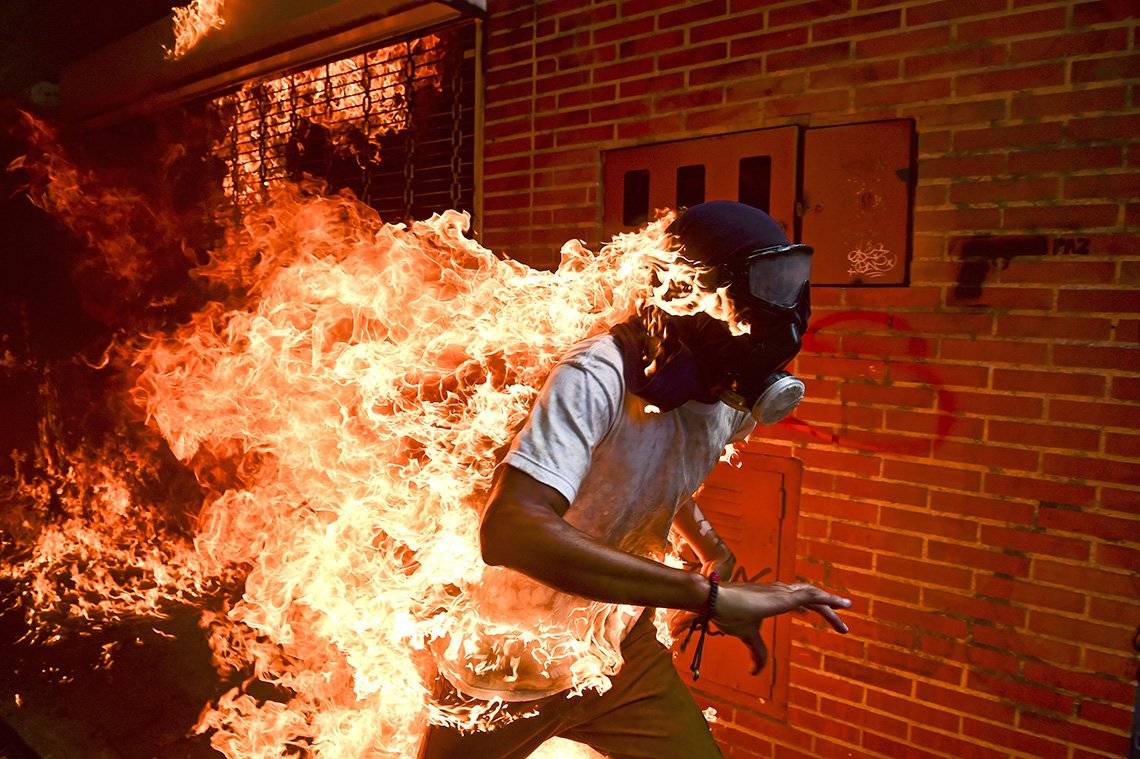 Lee Bonniface, Marketing Director, Canon Europe, commented: "We are incredibly proud to support the World Press Photo Foundation during its 61st year. It's an honour to celebrate the outstanding visual storytelling abilities of photojournalists as they continue to illuminate the stories that need to be told. Every image submitted into this year's contest demonstrates the dedication by photojournalists, no matter how challenging the environment, to bring to life the most important issues and events of our time. I'd like to thank every photographer who took part, and I encourage all to bravely and uncompromisingly continue to expose to the world the truths that need to be told, to ensure that the stories of tomorrow continue to have a voice.
Recent research, conducted by Canon Europe in association with World Press Photo, found that over half (55%) of the professional photographers surveyed ranked 'provoking a change in perspective on a topic or issue' as the most important ingredient in telling a successful visual story.
In a demonstration of its commitment to photojournalism, Canon has organised a full programme of activity lined up over the next 12 months, including:
20 one-day mini-festivals across Europe to exhibit the prize-winning images from the World Press Photo Contest and to discover the stories behind the visuals
Canon will once again support the Joop Swart Masterclass. This programme provides a platform to support the promising photographers of tomorrow with invaluable insights from experienced photojournalists and leading members of the industry
At the 2018 Visa pour I'Image Festival, Canon will once again bring 200 students from across Europe for an action-packed, three-day professional development programme. The workshops will be led by Canon Ambassadors and industry professionals.
To explore exclusive stories behind the World Press Photo Awards, click HERE