2019: What Can We expect To See from Camera Brands?
Year after year we're spoiled with camera brands revealing their latest masterpieces and we sometimes wonder, when will we see a camera that really is all we will ever need?

In this, our latest blog piece, we've outlined a list of camera brands and what we think they will bring to the table in 2019.

Whether you like to be 'in the know', waiting for an upgrade after a disappointing 'Black Friday' sales squib, or you're looking for a talking point for your next photo-meet, check out our handy list below, to see what we think you can expect from our beloved consumer camera brands in the next few months.

Nikon
Since the announcement of the Nikon Z7 and Z6, the camera masters also announced a long-term roadmap of lenses for the new Z-mount system.

As both Nikon and Canon entered into the full-frame mirrorless market, one of the biggest criticisms we hear is about the lack of native lens choices at the product's launch. However we believe that 2019 will be a good year for Z users as Nikon will be releasing the; Nikkor Z 58mm f0.95 Noct, 20mm f1.8, 85mm f1.8, 24-70 f2.8, 70-200 f2.8 and a 14-30mm f4 [definitely one of the more interesting focal lengths].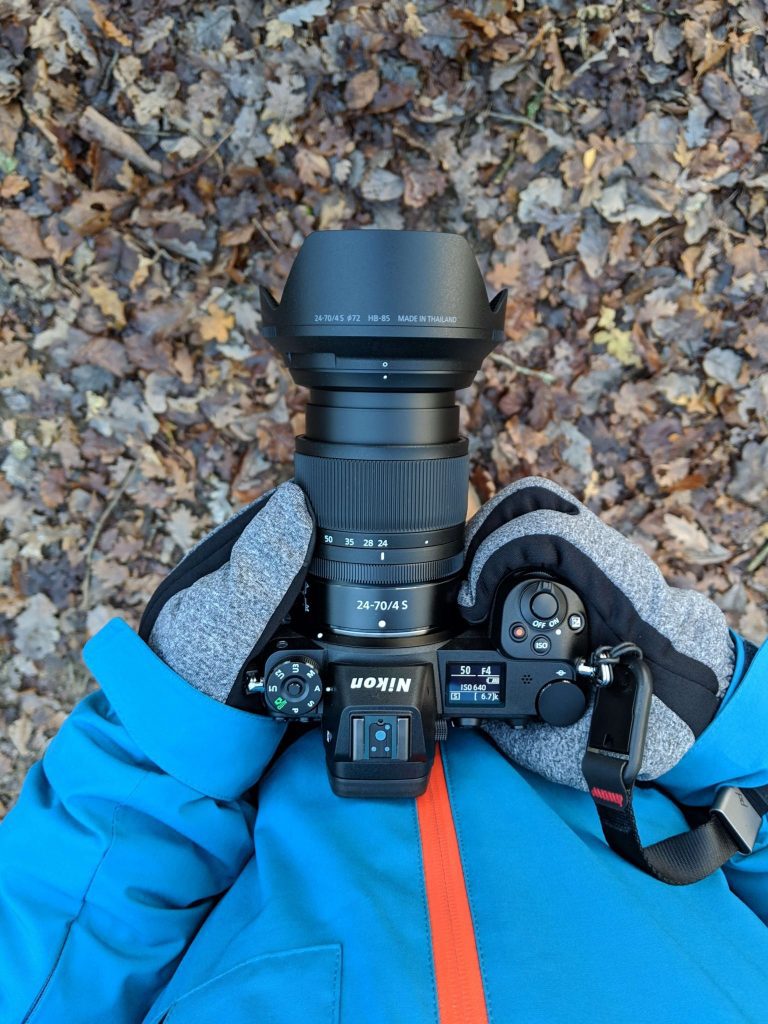 As well as expanding their mirrorless system, Nikon has also said that they are going to focus more on their higher end cameras after upgrading the D3000 and D5000 line up [and pretty quickly we might add].
We could also see an upgrade to the Nikon D750, a widely popular and beloved full-frame camera. We can see Nikon implementing their deeper grip design, switching to an XQD card slot, [our fingers and toes are crossed for an SD card slot too!]

Their 24-megapixel sensor probably won't change in terms of resolution but that's not to say they can't update to a new version to cater for 120fps in 1080p with 4k up to 30fps. That would be a good contender and would easily beat the Canon 5D Mark IV on the video front.

Canon
As mentioned, Canon has now entered the ring with Nikon to go head to head with Sony's powerful mirrorless ecosystem. Being the only brand to come out with a single full-frame mirrorless camera, Canon has a lot riding on it, so [again] a strong message on their commitment to the system would be to see their native lens choices grow in the coming year.

Although Canon hasn't officially revealed a lens road-map as Nikon has, for the small-form cinematographers out there, Canon will be releasing drop-in filter lens adapters so you can change lenses without needing to transfer the filters. Not only very handy but also demonstrating real innovation.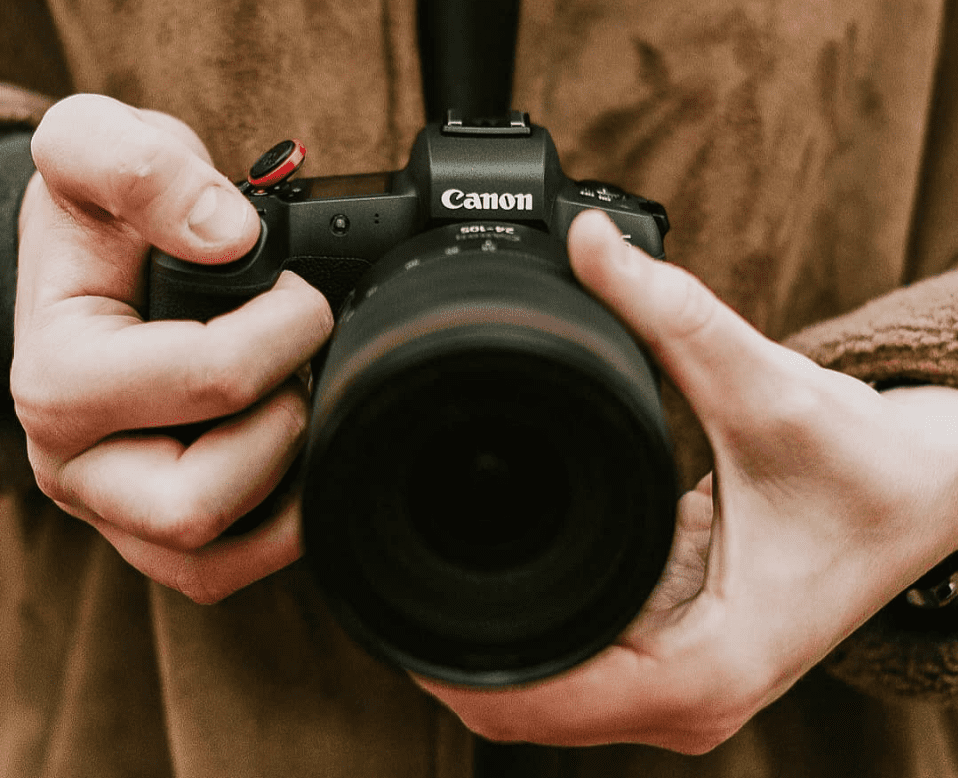 Do you remember the Canon 7D Mark II? A popular camera that's renowned for its speedy autofocus and 11fps it'd be hard to see Canon not refreshing this model. We could potentially see a switch from the 20-megapixel sensor to the 24-megapixel sensor as seen in the 80D.

A processor boost could also help boost/maintain the fps that is expected from the 7D series. We don't see Canon going above and beyond with this update, it's unlikely to break any moulds, but we see it as more of a generic update to the series.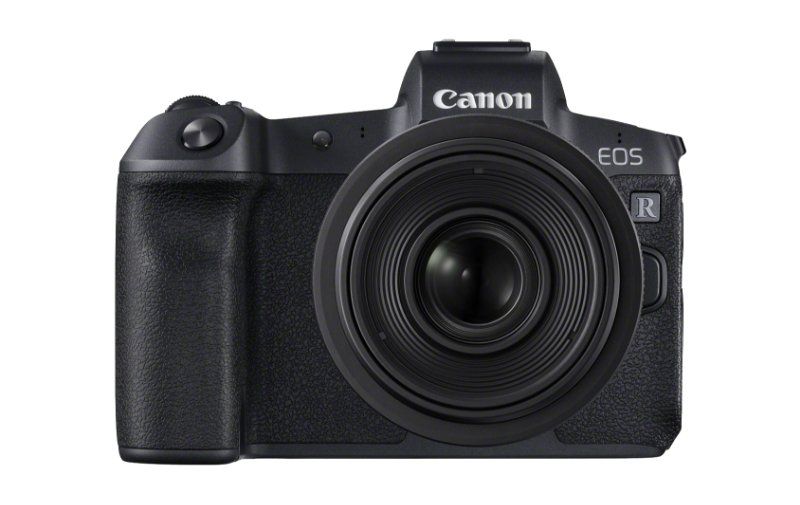 There is a small possibility that Canon could be working on an EOS R Pro. If they are, we might expect to see the model boasting a 75-megapixel full-frame sensor. At the launch of the EOS R Canon made is clear that the new model wasn't landing as a DSLR replacement, but more of a second body, or B-cam for pros, so maybe, they were foreshadowing the release of a real full frame mirrorless monster to go up against [and beyond] the Nikon Z7 and Sony A7R III? We'll just need to wait and see.

Sony
Sony. Sony. Sony. It was a good run.

Being entirely unrivalled for almost 5 years in the full-frame mirrorless space, Sony has built up a band of cameras to be reckoned with, with the A7R III being released last year and the A7 Mark III in January of this year. The Sony A7 Mark III has become a popular and relatively affordable camera and has gained a lot of attention for camera enthusiasts and even a raft of pro shooters; both in photo and video.

With two of the three mark III's having been released, it now means that we have just one missing – the Sony A7S III. Could this be the filmmaker's perfect choice of camera? The A7S is known for its high-quality video output and unrivalled ISO performance. It's been the go-to, small-form camera for filmmakers around the world. So what can we expect Sony to upgrade in the next model? Well, given the wait we've had for the camera, we have a feeling that Sony will aim to set the bar for mirrorless cinematography.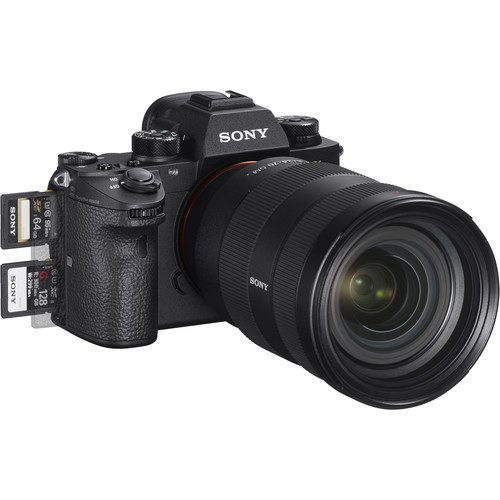 Biting our nails in anticipation, we can only hope they give us 10 bit 4k at 60fps with full-frame read-out, better colour science for video grading, 240fps in 1080p and improved bit rates on the video.

Sony is a brand that does a good job of keeping things under wraps, so we will, of course, make the announcements right here as soon as we hear more.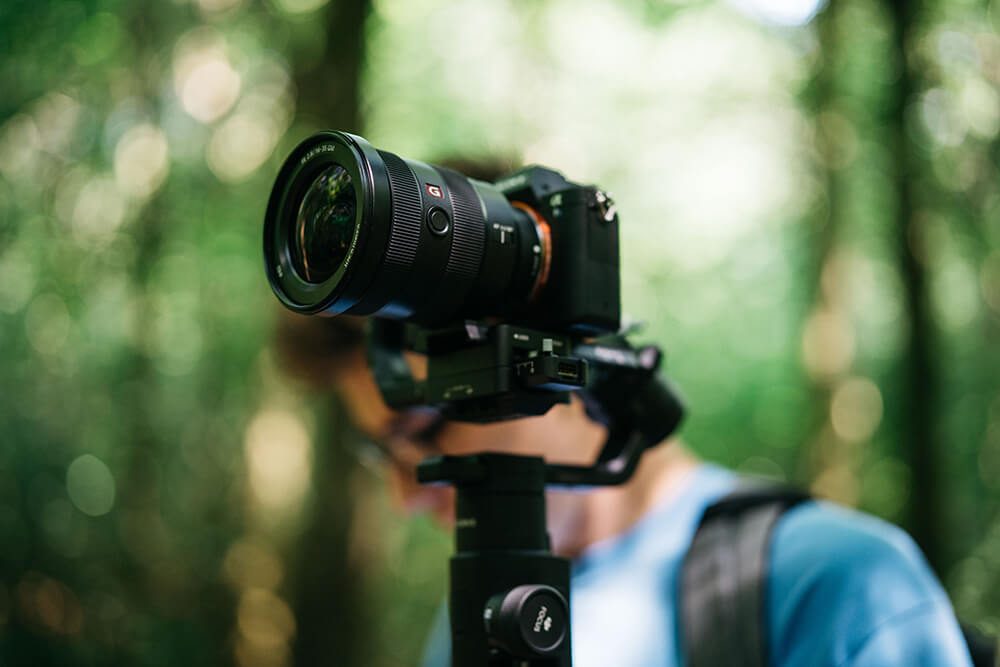 Now, this is a curious one; given how far Sony has now come with their mirrorless system, we are anticipating the possibility of an A7000 model camera. Now, this could be the next move from Sony to drop their A6000 series in favour of a younger brother and simply make APSC versions of its cameras.

If so, it would be a unique set-up, having entry-level mirrorless that has direct correlations with its bigger brothers. We're not making a strong suggestion that this will happen but we think it could certainly do well if Sony were to go forward with it.

Olympus
During the final biennial version of Photokina, which took place in September of this year, Olympus stated that they would not be revealing any new cameras, but instead, they would wait until their 100th anniversary to reveal their latest model[s].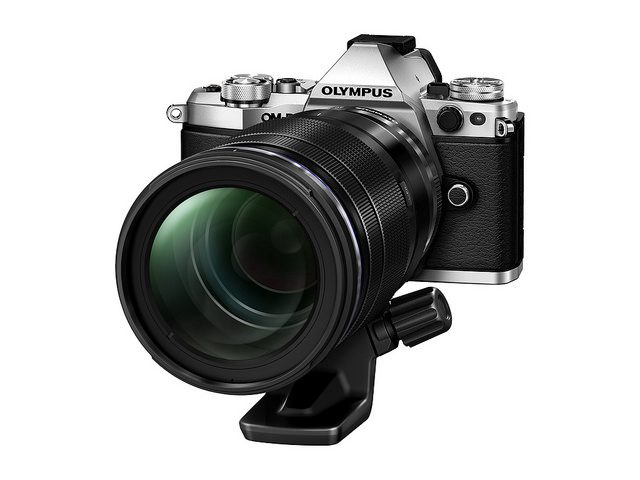 What that models these could be would be anyone's guess, but we do know the Olympus O-MD EM-5 Mark II is due for an upgrade. We'd like to see Olympus go one step further and release a 'Super Micro Four-Thirds' camera that would set Olympus's next chapter for the foreseeable future.

Panasonic/Lumix
This one didn't need much investigation as we were at the recent press conference when Panasonic announced the new LUMIX S1 and S1R full-frame mirrorless cameras during Photokina 2018, but, unfortunately, there were no working models that could be played with during the event.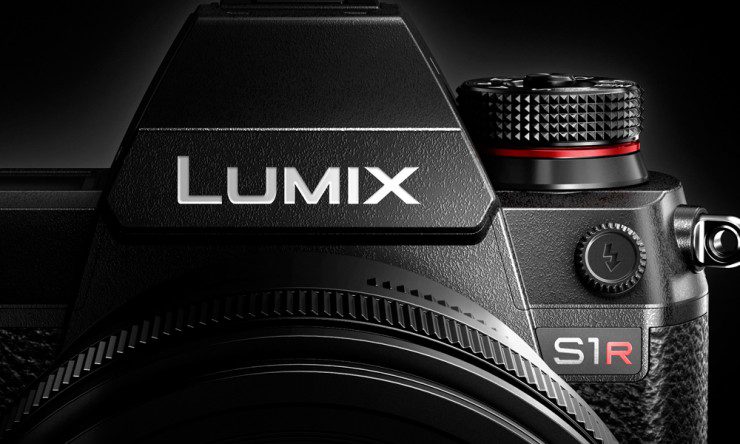 With the release expected sometime in the first quarter of the year, we're very excited to see another brand step up to the trio and ruffle some feathers. With the L-Mount [collab with Sigma and Leica] on its side, Panasonic can offer a lot of lens options for users and they will all technically be native, even if they are made by Leica or Sigma.

With this many brands involved in developing glass technology for a single mount system could see the highlight of the year. We're interested to see how many [and how quickly] people switch to Panasonic's new S-series, however, it does depend on how well the cameras perform against the matured competition. Watch this space for tests as soon as we get our hands on the production models.
Fujifilm
Long overdue for an update is the Fujifilm X-Pro2. The closest we've got to an update with this model was during Photokina 2018 when Fujifilm announced the GFX 50R. A powerful rangefinder-style medium format camera.

There's a lot we could expect from an X-Pro3, such as a new sensor [like the one from the X-T3?]. We could also see an improvement on the autofocus, the viewfinder, maybe a fresh redesign, silent shooting at high FPS, a tiltable touchscreen and lastly an improved processor for overall speed.

There is also the Fujifilm X100F. I've used this camera on many shoots, purely for its size and convenience, although it does fall short on a few features that we could see in a next model. We'd like to see a tiltable touchscreen, larger viewfinder magnification, weather sealing and also improved lens quality for sharper macro shots. But please keep the built-in ND filter, Fujifilm! That is a lifesaver on bright days.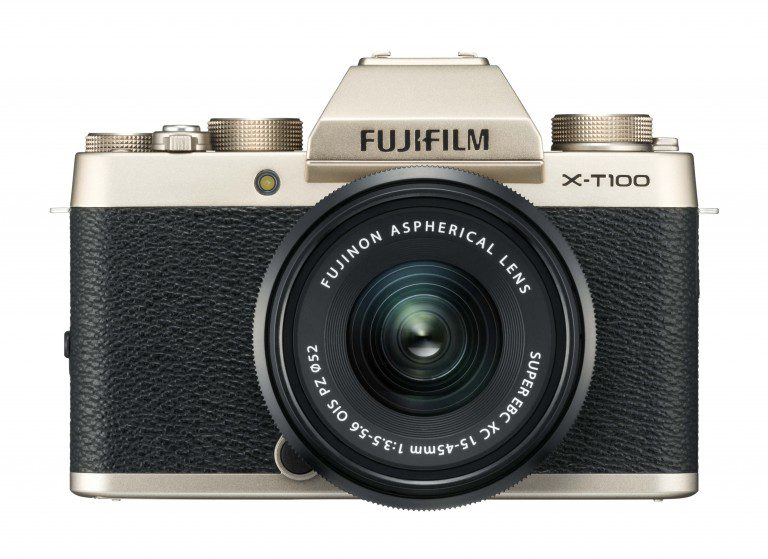 Leica
After joining forces with Sigma and Panasonic to release the all-new L Mount system during Photokina 2018, we expect to see Leica producing some lenses for the LUMIX S1 and S1R.  This will help push LUMIX into the full-frame mirrorless spotlight and stand up to Sony with a strong lens lineup that offers users [pretty much] any lens they could wish for.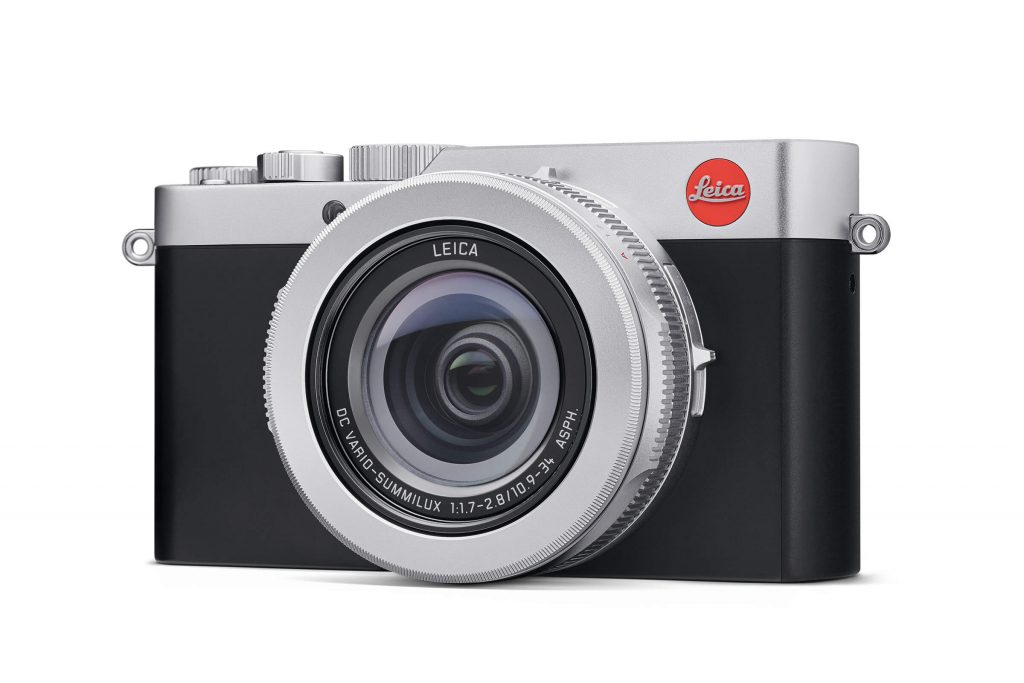 Now, whether Leica will release any lenses in the first half of 2019, will be largely based on how long the L-mount has been in the workings between the three partner brands involved. 
Pentax
They may have gone dark for the last three years, but that's doesn't mean that they haven't been working on their camera technology in the background.

2019 marks Pentax's 100th anniversary and there's a possibility, in fact, we'd be very surprised if they didn't announce a new camera into their line up.  We know there remains a passionate community of Pentax photographers out there, [much larger across Asia] and we know of some words on the street about Pentax releasing a brand-new APS-C camera with some similarities to the top-end K1 DSLR. 

In particular, we do hope that their infamous and innovative multi-angle screen makes a comeback, showing other brands once more how a screen should be made. We will just have to wait and see.
Hasselblad
Only very recently, Hasselblad axed the price of the X1D-50c Price tag, dropping it from €8,500 to €4,999.  That's not an insignificant drop and one that suddenly makes the 'dream' camera much more accessible than it's ever been.

We're fully aware that this doesn't mean that its the bargain of a lifetime, but usually when there's a price cut, it signifies that there is a successor ready to take the podium. Are we seeing the first signs of a pathway for the X2D [name tbc]?

During Photokina, [and as highlighted earlier] Fujifilm unveiled their 100 Megapixel GFX, so it only makes sense that Hasselblad should step in to fight for the crown. A crown that, until quite recently, was almost exclusively theirs.

The X1D-50c was a revolutionary camera from Hasselblad, so their next step could be vital as it could make or break their mirrorless lineup. And even with their parent company, DJI's deep pockets there to bankroll the operation, potentially coming to market with a €10,000 price tag could be a mistake, and we feel that any mistake now could be a huge mistake for the brand. 
Kodak
Re-making their famous and world-class Ektachrome film, we're excited to see what else Kodak will be bringing back from the grave in 2019. Kodak Gold 100 was a popular film and great to use due to its forgiving nature, [easy to expose] unlike the current Ectar 100, which is a little trickier and costs more. A similar price to the Kodak Portra 400.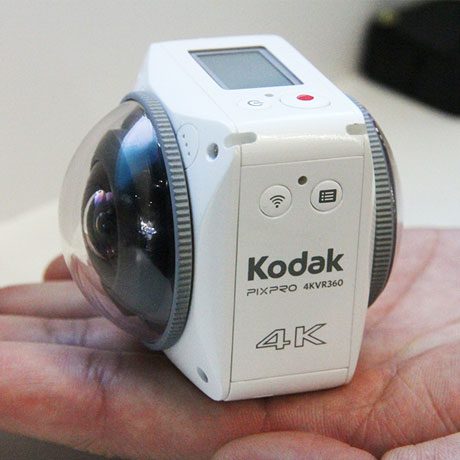 Kodak's Gold 100 was a cost-effective solution and was a great film to use on bright sunny days. It was one of the slowest speed films you could buy on a budget. 

So far as Kodak Pixpro cameras are concerned, we're keen to see where the brand's 360/VR lineup will go to in 2019. We've really enjoyed playing with their innovative products, which have been some of the first and most interesting in this emerging imaging space. 

The compact cameras, less so. Yeah, they're ok, but we haven't seen anything earth-shattering, and with the compact camera market in such freefall decline, [in no small part due to the rise and rise of the evermore powerful smartphone] we're hoping to see more innovation from the brand in the coming months, in order to peak the interest of both our office, and the end user.
Polaroid
What a ride Polaroid has had this last decade? This year they produced the OneStep2; a new take on the classic OneStep instant camera. So what's next for this iconic brand?

Since the rollercoaster that saw The Impossible Project buying the major shareholding of the Polaroid brand some time ago, we've seen tentative steps with film development, not to mention significant shortages of available stock.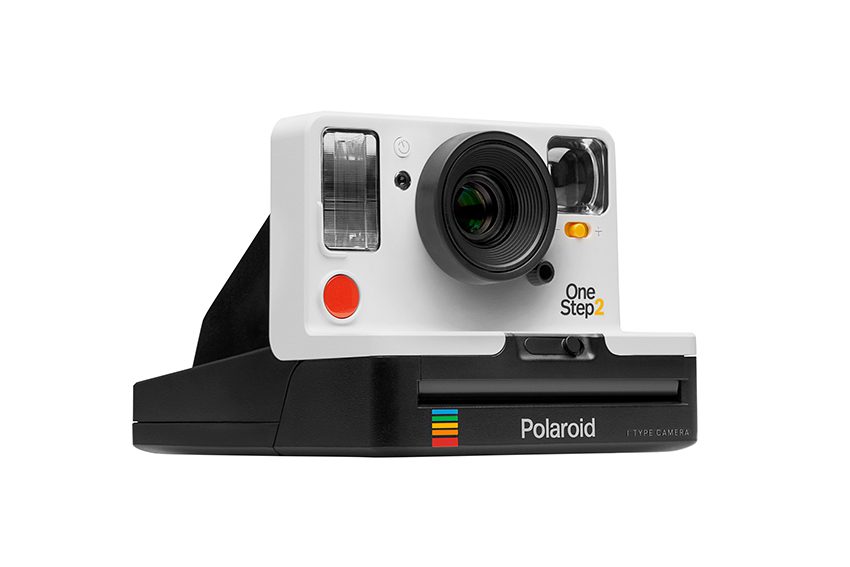 We'd like to see Polaroid build on their film range and possibly offer a stripped back, less pricey model, which could introduce users to their products, building their brand loyalty and requirement for consumables from there.  Hopefully, the OneStep 3, or what ever's next, could surprise us with some level of simple use, along with an amount of digital function to open the potential for a younger audience that want to share instantly, whilst producing a physical print.

Fujifilm Instax
Quite frankly, Fujifilm has taken the world by storm with their Instax line up of cameras and films. We've loved seeing Fujifilm taking on the square print format, [more than Polaroid Originals have, it has to be said]  and we believe that we could be seeing an Instax Mini 10 on the horizon.

If Fujifilm is looking to transition fully toward the square format, the Instax Mini 10 could be their next step.  Having just introduced the Instax SQ20, we don't see a high-end model coming out any time in the immediate future, but we could see a wide format update coming in the form of the Instax Wide 400.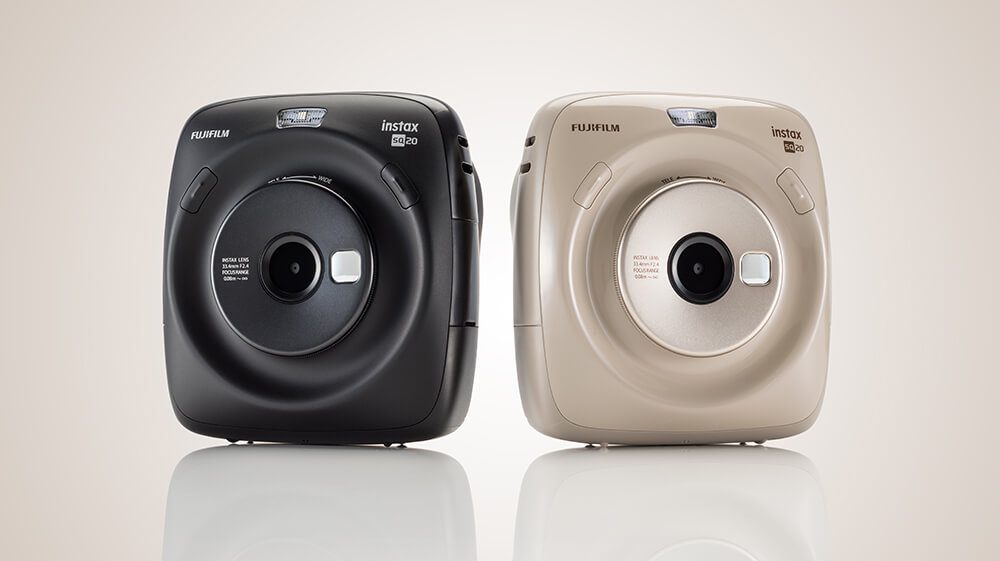 It's been a while since Fujifilm has touched on this model and seeing a slimmer model come out could bring some more users to the instant format realm as a bigger print will always be a popular option if people can fit the camera easily into their bag, [and not feel too silly, breaking it out again].

We can hope and dream all we want but we'll just have to cross our fingers and hope that the camera gods answer our prayers.  
In conclusion
We're placing a lot of expectation on our favourite camera brands for 2019. There's a lot to expect and we're excited for the year ahead. We love seeing brands pushing boundaries and showing innovation that can be explored with their technologies. It does get harder every year to say which camera is king, and as ever, it's all about horses for courses. One person's Rolls Royce is another's horse & cart. The best advice we can give, is to keep a tab on PhotoBite's updates, where we will continue to offer our opinions on the new devices as they are released.