Panasonic Lumix S5 II & S5 II X Cameras Revealed with Phase Hybrid Autofocus
The new versions of the already popular full-frame hybrid mirrorless cameras from Lumix arrive with Phase Hybrid AF and much more for serious enthusiast and pro photographers and filmmakers.
With the arrival of the new Lumix S5 II and Lumix 5 II x full-frame hybrid mirrorless cameras, we, along with just about everyone else, are banging on about the fact that both cameras now feature Phase Hybrid AF. Why is that so important? Well, quite simply, Panasonic cameras have always lagged behind their competition when it comes to AF performance.
The new Lumix S5 II arrives as a sub £2,000 mirrorless hybrid camera that promises to deliver a strong balance of stills and video shooting capabilities. Smaller than the Panasonic Lumix S1 and S1H but with filmmaking capabilities to rival the Sony A7S III and the Sony FX3. The original Lumix S5 is a great camera, but the new model expands on its functionality and performance. This will certainly make it more appealing and stronger competition to the other brands in the full-frame mirrorless hybrid arena.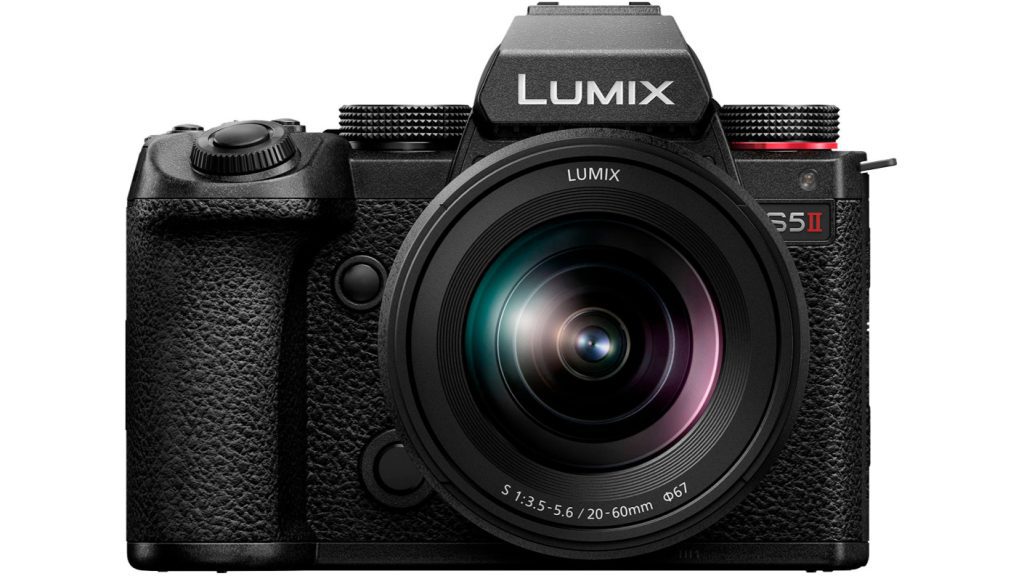 The Lumix S5 II and S5 II x is likely to appeal to those shooters who want to step up to full-frame from a GH6 or similar, or perhaps users who like the smaller form factor of a mirrorless camera, but want something more capable of shooting high-quality video.
£1,999 body only
24.2MP full-frame sensor
ISO 100-51,200 [standard]
779-point phase detection autofocus
Up to 30 fps shooting
C4K 60p video recording
5-axis in-body stabilisation
3.68m-dot, 0.78x viewfinder
3in, 1.84m-dot vari-angle LCD
---
The Lumix S5 II x is a slightly enhanced version of the Lumix S5 II and only comes in at around £300 more cheddar. If filmmaking is your thing over stills, then buying that model over the S5 II, is a no-brainer given the relatively small price difference and the fact that it can shoot 5.8K/4K DCI 4K/3.3K and HD ProRes externally via USB-C to an SSD.
S1H Replacement?
It's not too much of a stretch of the imagination to reveal that the S5 II and S5 II x are [basically] the replacement for the S1H camera model. The original S5 is not being discontinued from the range, and despite the new cameras wearing the S5 name, it is safe to assume that they are the new flagship cameras and it's extremely unlikely that we will see an S1H II.
in our opinion, the Lumix S1H was a terribly underrated camera and in many ways, was ahead of its time. If it hadn't been for its average AF performance, it may well have done better. The lack of native lens options at the time of its release didn't do much to help sales, either.
Sensors
The new Lumix S5 II and S5 II x utilise a brand new 24.2-megapixel 35mm full-frame CMOS sensor [35.6 mm x 23.8mm]. The same size as the sensor in the original S5, but a new version for the new models. The cameras don't have an OLPF [Optical Low Pass Filter] like the S1H and signal processing is accomplished by a new processing engine.
The S5 II and S5 II x use a 6K sensor as opposed to a native 4K sensor. Due to the loss of resolution to Bayer pattern mathematics, at least 5.7K is needed to deliver accurate 4K RGB. This is the same reason ARRI employ 2.8K to deliver 2K. Theoretically, the S5 II and S5 II x should out-gun any 4K native camera in terms of resolution, as it can clearly delineate 2000 line pairs while most others max out at about 1600. While competitors like Sony, Nikon, and Canon all have offerings that can record 8K, the S5 II and S5 II x are limited to 6K, [which really is more than enough].
The sensor also has a no-dust system. This deters dust from clinging to the sensor; a nice touch for when switching lenses. A supersonic wave filter [SSWF] creates around 80,000x per second of ultrasonic vibration between the image sensor and the shutter each time the power is turned on. Neat!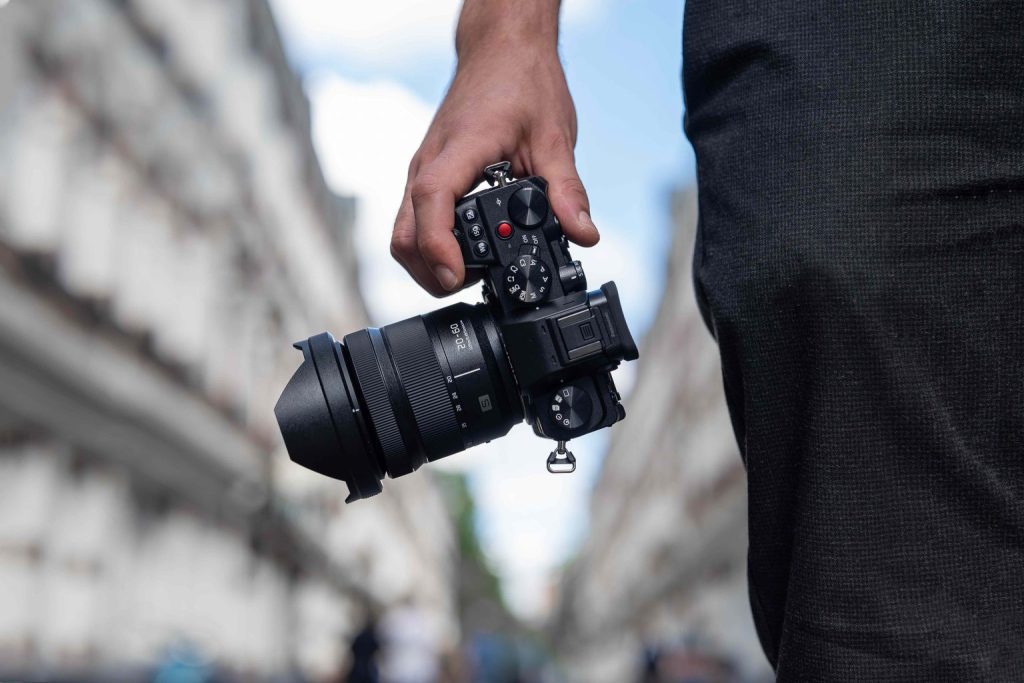 Autofocus
Let's address the biggest revelation here. Panasonic didn't have a great reputation for producing striking autofocus performance in their cameras; in particular, when it came to shooting video. The biggest issue with older Lumix cameras has been their autofocus performance. So, great to learn that Panasonic has [finally] resolved to utilise Phase Hybrid AF, sending the contrast-based autofocus systems to history.
Panasonic's new Phase Hybrid AF system utilises 779 AF points. The brand claims that by combining Phase Hybrid AF with its recognition technology, they have made huge improvements in its tracking capabilities. They also claim that the AF is now better at tracking multiple subjects at once, and is better in highly backlit conditions and in low-light environments. Continuous AF during zooming and AF micro adjustment are also available.
Active I.S.
The S5 II and S5 II x combine an all-new in-body image stabilisation that they have named 'Active I.S.', which comprises an algorithm, [developed by Panasonic developed] that's claimed to calculate shake precisely utilising information obtained not only from a gyro-sensor but also from the image sensor and an accelerometer sensor within the body of the camera. We're told it's to allow more accurate shake detection and compensation. According to Panasonic, the new system is claimed to offer industry-leading stabilisation for video shooters. They also state that from their internal testing, the I.S. capabilities are around 200% better than those of the original S5.


There are 4 types of I.S. you can choose from
B.I.S Dual I.S.2
Active I.S.
E.I.S
Boost I.S
By combining the Body I.S. [5-axis] in the camera and the O.I.S. [Optical Image Stabiliser, 2-axis] in the LUMIX S Series lens, the 5-axis Dual I.S. compensates for larger movements than are controllable by conventional methods.
The 5-axis Dual I.S.2 works for both photo and video modes, including 6K, 5.9K, 5.8K, 4K, UHD, HD, and anamorphic recording. The Body I.S. compensates for camera movement even when L-Mount lenses without O.I.S. are used and when other lenses are fitted via an adapter
The Active I.S. looks to work very well, and it certainly should allow you to capture very steady footage when shooting handheld. If you combine a Panasonic lens such as the 24-105mm that has O.I.S with in-body image stabilisation you should be able to obtain incredibly steady shots when shooting handheld.
There is also an additional E-Stabilisation mode you can activate where camera shake is corrected along with vertical, horizontal, roll, pitch, and yaw axes through the combined uses of in-lens, in-body, and electronic image stabilisation.
There is a slight image crop when you turn on the E-Stabilisation mode, but it is minimal. If you just have the Boost I.S activated, there is zero crop.
S5 II x ProRes Recording
As mentioned earlier, the S5 II x is able to record 5.8K/4K DCI/3.3K/HD ProRes in 422HQ or 422 over USB-C to an external SSD. This is an excellent feature to have and with plenty of small-sized and fast SSD/NVMe drives now available this is sure to be something that filmmakers will take advantage of.
Pricing and Availability
The Lumix S5 II will be available from the 31st Jan 2023 for £1,999.00 (body only) with the S5 II x being available towards the end of May 2023.