Panasonic LUMIX S1H Full Specs unveiled
The LUMIX S1H is a camera that's been rumoured for the past couple of months. Now, we can reveal the full, official spec list of this new camera that has been developed squarely with filmmakers in mind.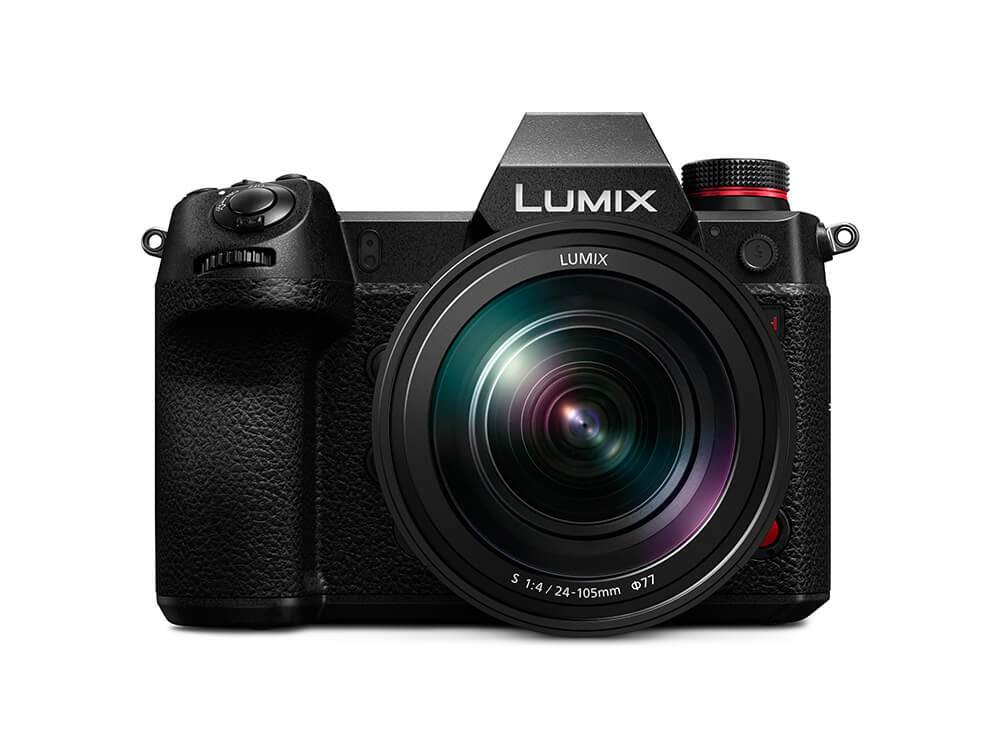 The new S1H from LUMIX comes packed with premium video capabilities that will surely appeal to serious and pro users that want to step up to full-frame shooting with the benefit of working with a smaller-form, mirrorless camera.
S1H key video features include:
6K [5952 x 3968] 3:2
5.9K [5888 x 3312]
5.4K [5376 x 3580] 3:2
4K DCI and UHD up to 60p
Full HD up to 180fps
Dual SD card Slots
Tilt and rotatable flip screen
Dual Native ISO of 640 and 4000
Unlimited recording times in all modes
5-axis in-body stabilisation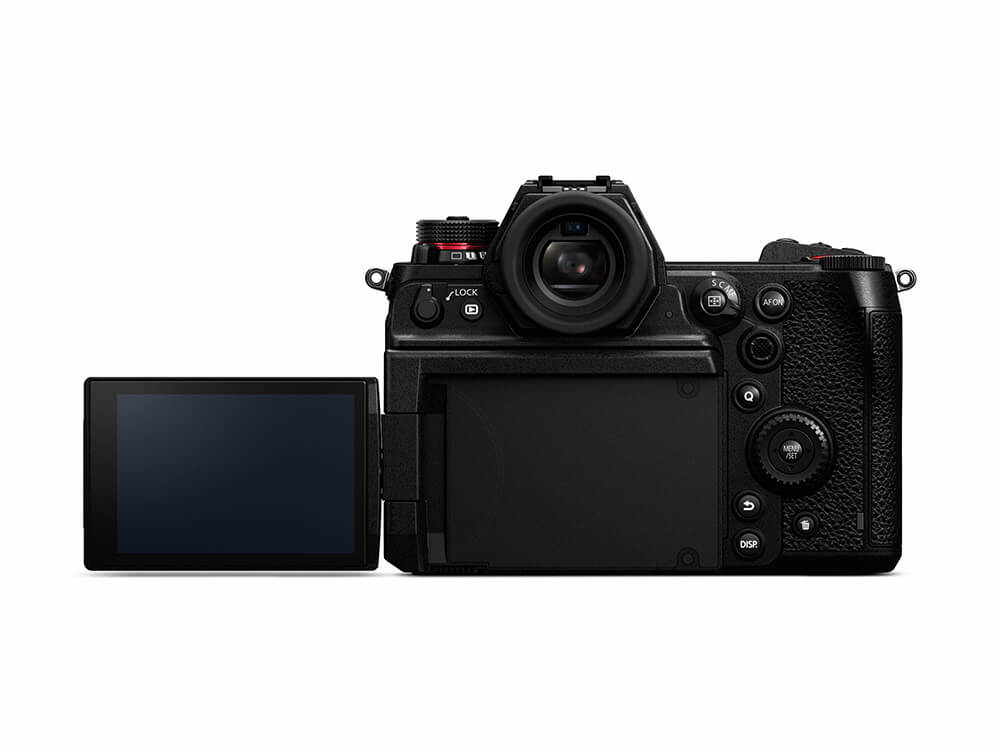 The S1H is the first full-frame digital interchangeable lens system camera to allow 10-bit 60p 4K/C4K HEVC video recording. That said, there is a catch; to do this, the camera is working in an image area equivalent to Super 35mm. You can only record 4:2:2 10-bit from the full area of the sensor when shooting 4K/UHD [up to 30p]. In comparison, the LUMIX S1 needs an optional [paid] update to achieve 4K 30p 10-bit 4:2:2 internal recording, and 4K 60p external recording with V-Log. On the S1H all of this can be done internally and without need for a license.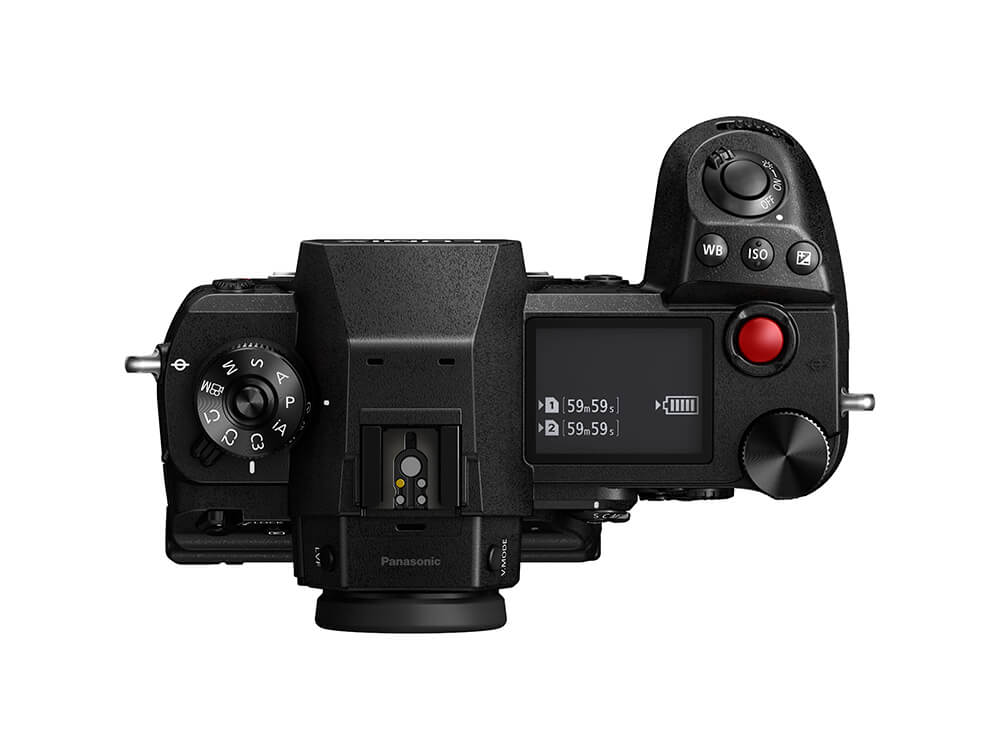 The S1H has dual SD memory card slots that are compatible with the high-speed, high-capacity UHS-II and Video Speed Class 90 memory cards with the flexibility to choose the recording method from Relay Recording, Backup Recording or Allocation Recording which enables the saving of video and photo data on separate cards. The SD Cards are also switchable, so users can record for hours on end, providing battery power isn't an issue. The new camera can record internally as well as simultaneously recording to an external recorder. That said, the internal recording is limited to 4:2:0 8bit.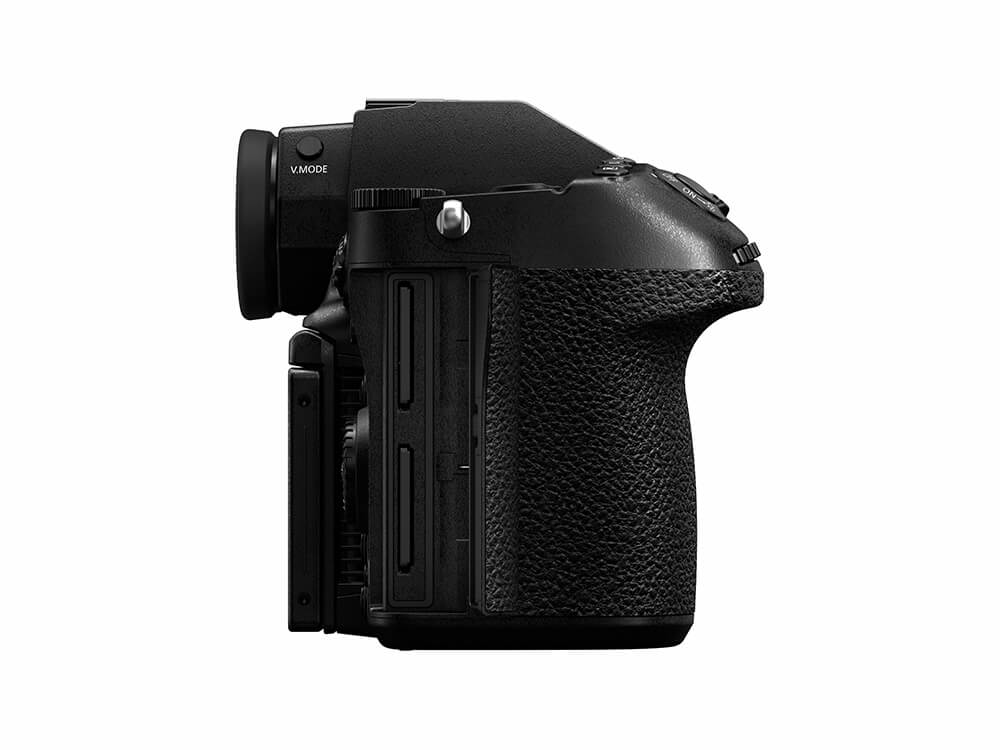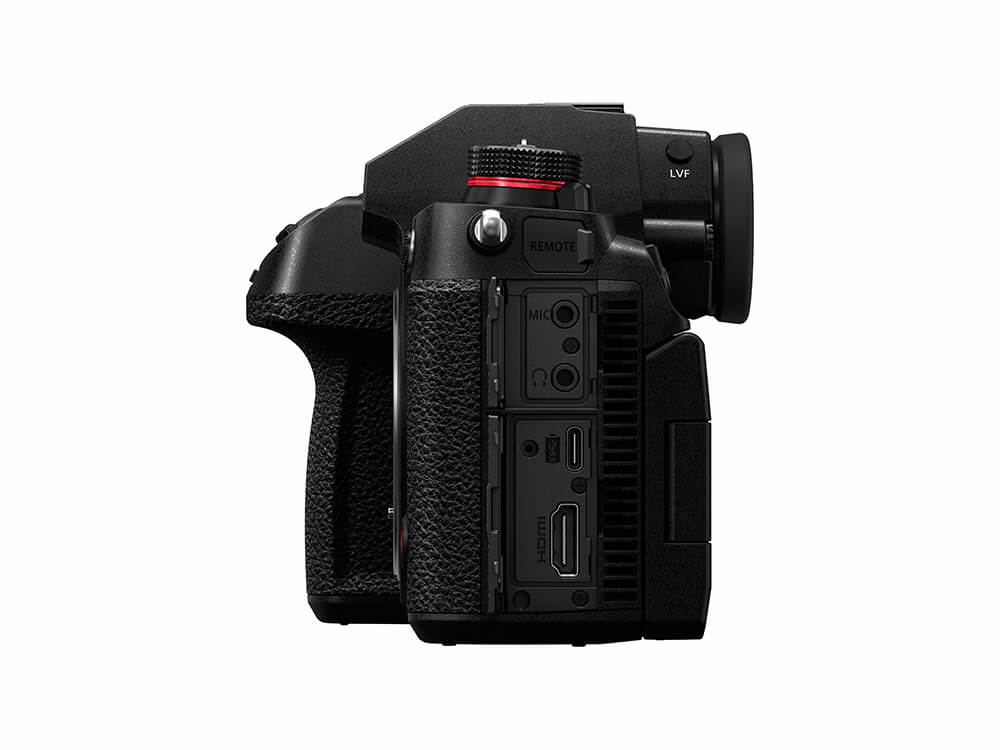 Sensor
The S1H houses a new 24.2-megapixel 35mm full-frame CMOS sensor that's capable of shooting 6K resolution video and still images [6,024 x 4,016 pixels]. The camera has an OLPF [Optical Low Pass Filter] to suppress moiré with signal processing being done by the Venus Engine.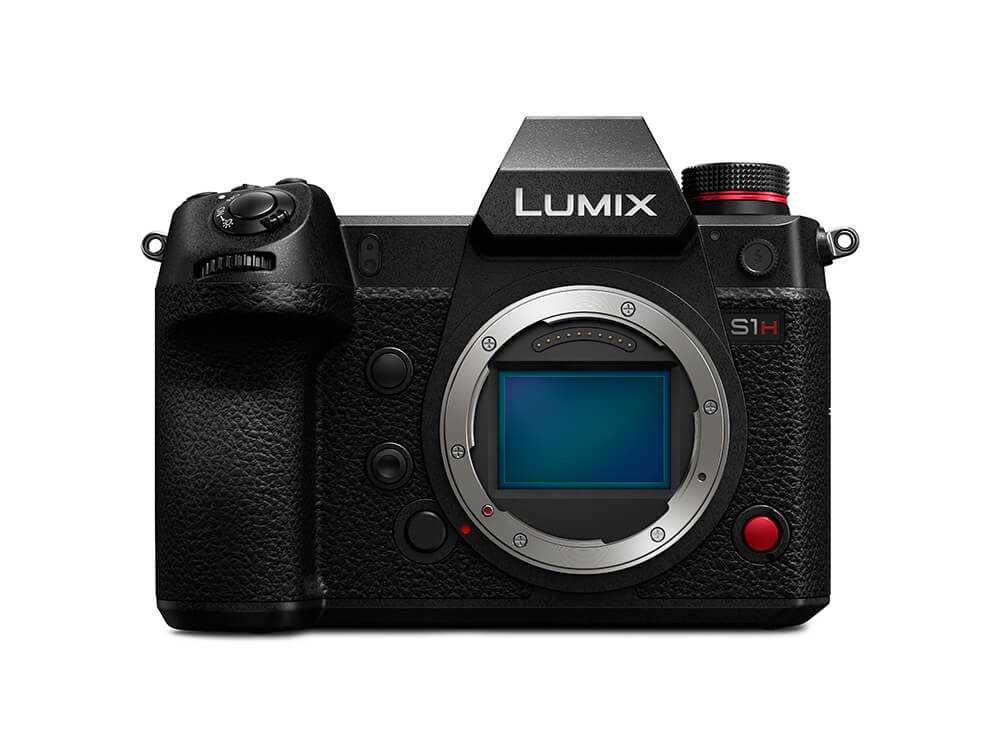 Image stabilisation
The S1H integrates Body I.S. [Image Stabiliser]. Panasonic has developed an algorithm that is said to precisely calculate shake utilising information obtained from a gyro-sensor, from the image sensor and also an accelerometer sensor that sits within the body of the camera. By combining the 5-axis Body I.S. in the camera and the 2-axis O.I.S. [Optical Image Stabiliser] in the LUMIX S Series lens, the 5-axis Dual I.S. offsets larger movements than are controllable by normal means. Maximising both O.I.S. and B.I.S. is claimed to give users up to 6.5-stops of compensation.

The 5-axis Dual I.S. 2 works for both photo and video modes, including 4K, 6K, and anamorphic recording. The Body I.S. compensates for camera movement even when L-Mount lenses without O.I.S. are used and when other lenses are fitted via an adapter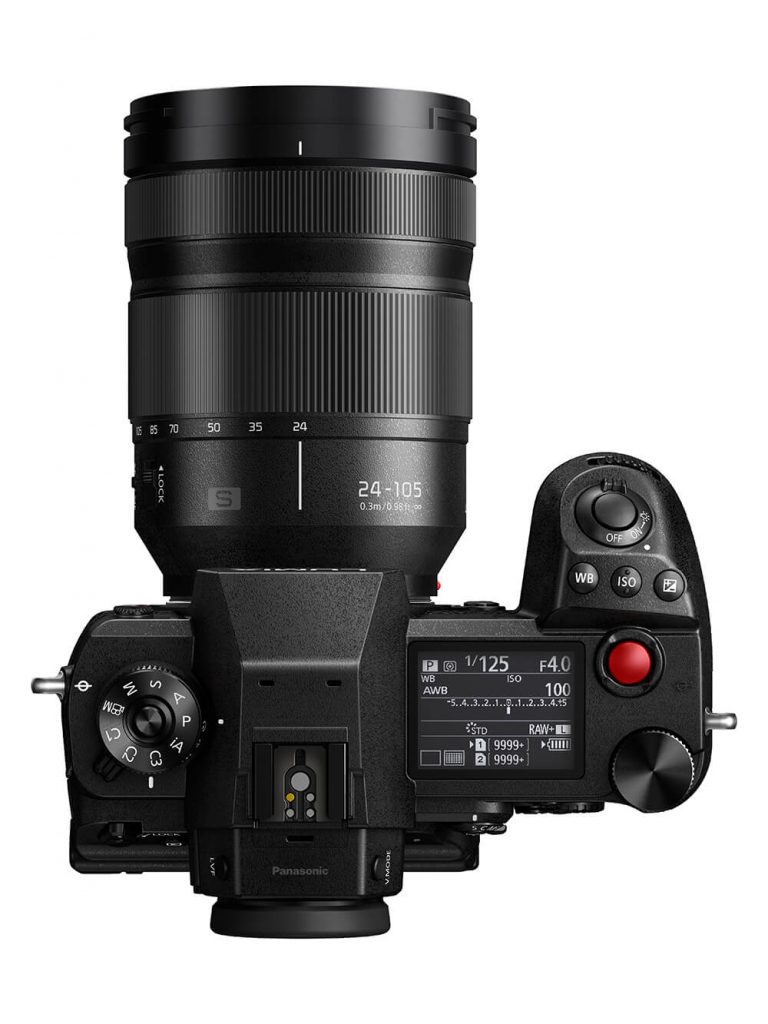 Auto-focus
The S1H utilises a Contrast AF system. You can select AFS [Single], AFC [Continuous], or MF [Manual Focus]. You can choose Continous Auto Focus when shooting video. Just how well the autofocus works on the S1H will be interesting to see. We expect it won't be any better than that of the LUMIX S1. The autofocus also works when shooting in high frame rates with audio also being recorded.
You'll also find
Auto Detection [Face, Eye, Body, Animal]
Tracking / 225-Area
Zone [Vertical/Horizontal] / Zone (Square) / Zone [Oval] / 1-Area+ / 1-Area / Pinpoint / Custom 1, 2, 3
Full area touch is available [Scalable AF frame size and flexible AF position]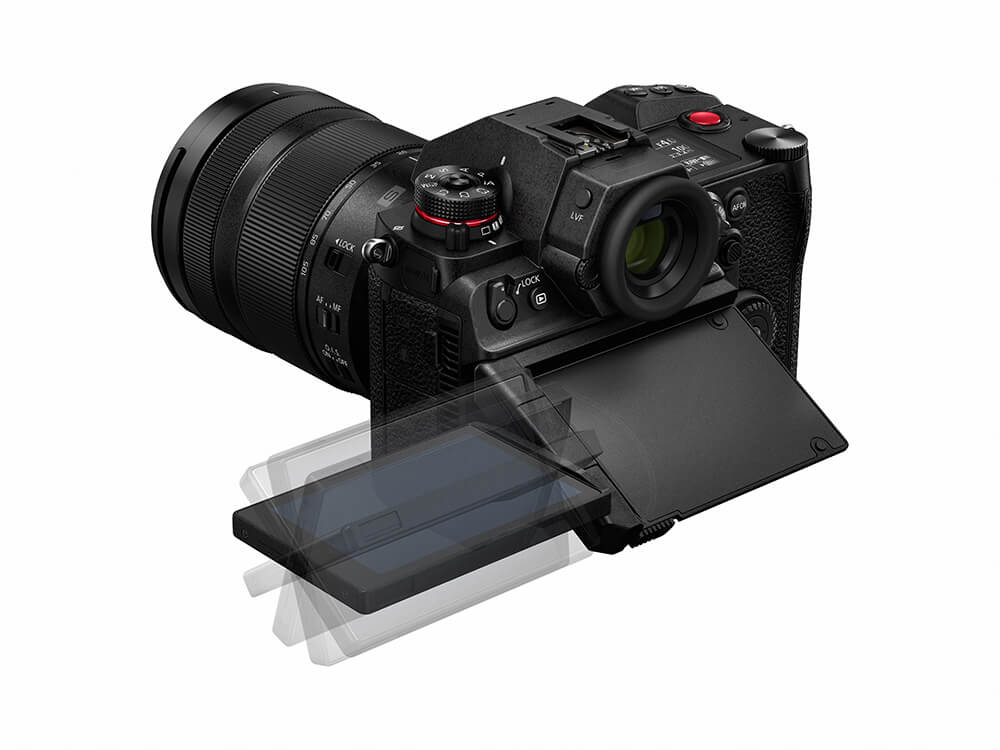 Power, ports & more
The new S1H utilises the same batteries as the LUMIX S1 and S1R camera, the DMW-BLJ31.
It has a powerful 3,050mah capacity and for extended shooting, you should be able to add the DMW-BGS1 battery grip which can take another battery and connects via electronic contacts rather than a dummy battery like other battery grips. The battery can deliver continuous recording times of approximately 2 hours in all recording modes and can be charged quickly via USB PD [USB Power Delivery] using the bundled USB3.1 Type-C cable.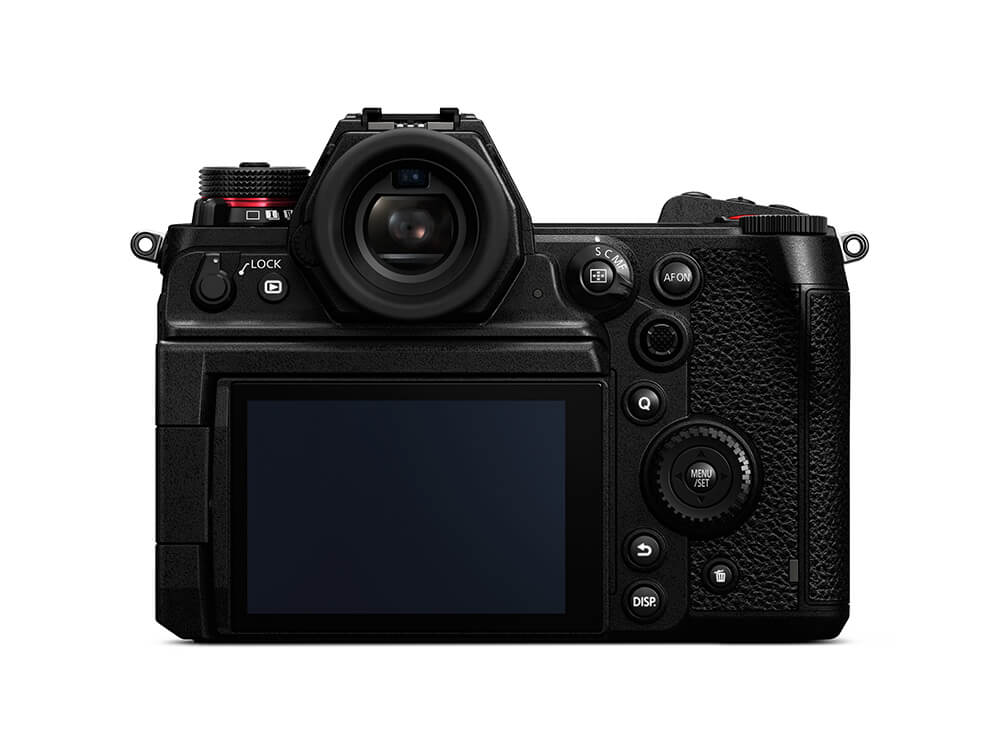 The new camera has a USB Type-C port which allows for quick file transfers and in addition, there is an HDMI Type-A port. A 2.5mm port that can be used with optional DMW-RS2 Remote Shutter, and 3.5mm microphone and headphone jacks.
The Microphone Adaptor is a hotshoe-mounted adaptor for [up to] two XLR-connected microphones to record high-quality stereo sound. Dedicated switches enable direct, prompt control, and MIC, LINE and CONDENSER MICROPHONES are switchable.
The S1H offers 4:2:2 10-bit 4K 60p/50p HDMI output via a Type A terminal that allows the included cable-lock holder to be used to prevent accidental unplugging and interruptions to any recording. Atomos has also confirmed RAW video over HDMI from the Lumix S1H to Ninja V.
The LUMIX S1H with Atomos.
Pricing and availability
The S1H will cost £3,599.99 and is scheduled to start shipping from the 19th September 2019. This makes the S1H significantly more costly than the S1 [and all of the other full-frame mirrorless cameras you might choose for shooting video]. That said, it does offer specs that exceed those of any other available full-frame hybrid mirrorless camera.

Head to Panasonic's dedicated pages to see further comparisons between the LUMIX S-Series.