Panasonic LUMIX GH6 Arrives: Next-Generation Mirrorless Camera with Video at its Core
Panasonic has revealed the latest incarnation in its supremely popular GH series of mirrorless cameras: the LUMIX GH6. The new Panasonic LUMIX GH6 delivers an all-new 25.2MP Micro Four Thirds sensor, 5-axis IBIS, nearly all video modes in 10-bit 4:2:2, up to 5.7K 60fps, internal ProRes, slow motion up to 300fps, numerous video assist features, an active cooling system, and much more.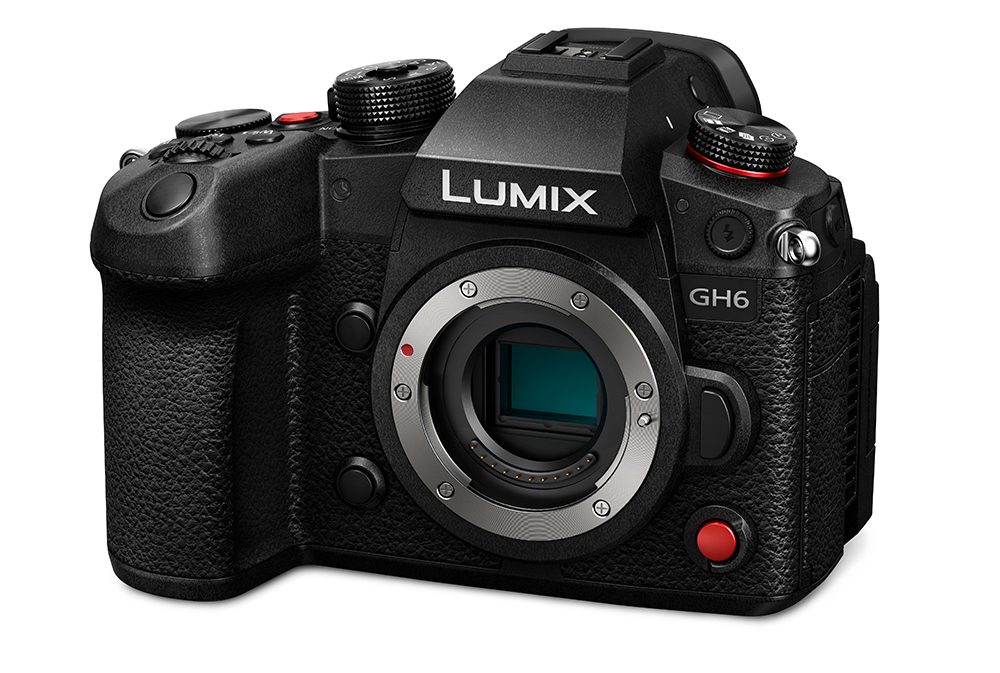 The brand's latest flagship GH model continues the Micro Four Thirds system standard and promises to continue pleasing its filmmaking fan base with killer video features and functions that seem set to retain the camera's heritage of premium features at a very attractive price.
All About the Video
The Lumix GH6 boasts many advanced video features that are likely to satisfy professional quality levels and standards, with 5.7K 30p internal video recording available in ProRes 422 HQ and ProRes 422 for the first time in the LUMIX series using a CFexpress Type B card. This allows non-linear editing without the need for transcoding.
With 5.7K 4:2:0 10-bit, 60p/50p and 5.8K 30p/25p/24p 4:2:0 10-bit anamorphic 4:3 modes utilising the entirety of the sensor, the new LUMIX GH6 offers users a higher resolution and higher bit rates than ever seen in a Lumix GH camera, offering up the latest in heightened image quality, versatility, and range needed for film, TV, and all types of video production. All in a body that comes in at under £2K. That is quite extraordinary.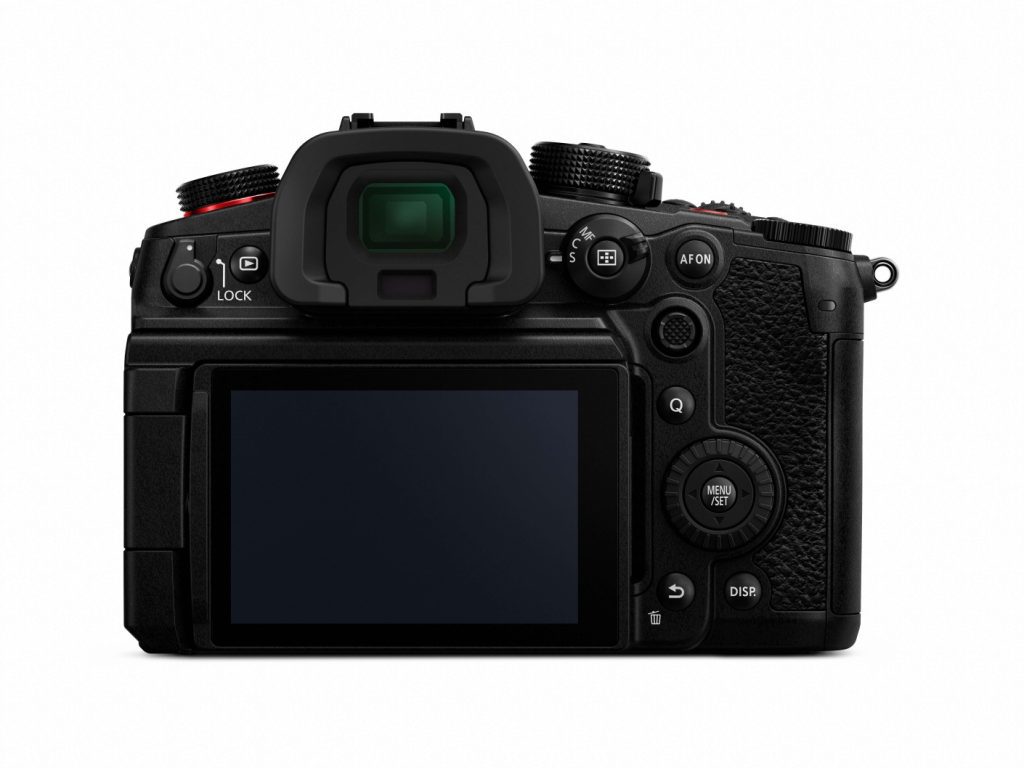 The LUMIX GH6 also boasts 4:2:2 10-bit Cinema 4K 60p internal recording along with concurrent output in 4:2:2 10-bit Cinema 4K 60p over HDMI. 
10-bit 4K 120p [equivalent to 5x slow motion] and 4:2:2 10bit FHD 240p HFR [High Frame Rate] video recording with audio is available to enable creativity such as speed ramping.  FHD maximum 300fps [equivalent to 12.5x slow motion] VFR [Variable Frame Rate] enables dynamic motion of a subject.
in a new feature, the LUMIX GH6 presents the 'Safety Zone Marker', which indicates a guide of 95%, 90% or 80% recording area. In the Colour Temperature Setting, the kelvin values can also now be shown on the screen.
4K 60p timelapse videos can be produced inside the camera. With the Exposure Levelling function, the exposure is automatically adjusted to prevent large changes in brightness between adjacent frames to produce equable timelapse footage.
New Engine and Sensor Tech
Panasonic has created a brand-new 25.2-megapixel Live MOS Sensor without LPF [Low-pass Filter] that gives high res, high-speed signal readout, reducing rolling shutter, achieving wide dynamic range. 
The new Venus Engine has also been upgraded with advanced image processing to yield high-resolution imagery with natural noise texture and rich colour reproduction.
This new engine promises to deliver around double the processing power of its older siblings, allowing for high-speed processing of the new sensor's higher pixel counts and higher-resolution, higher-bit-rate video.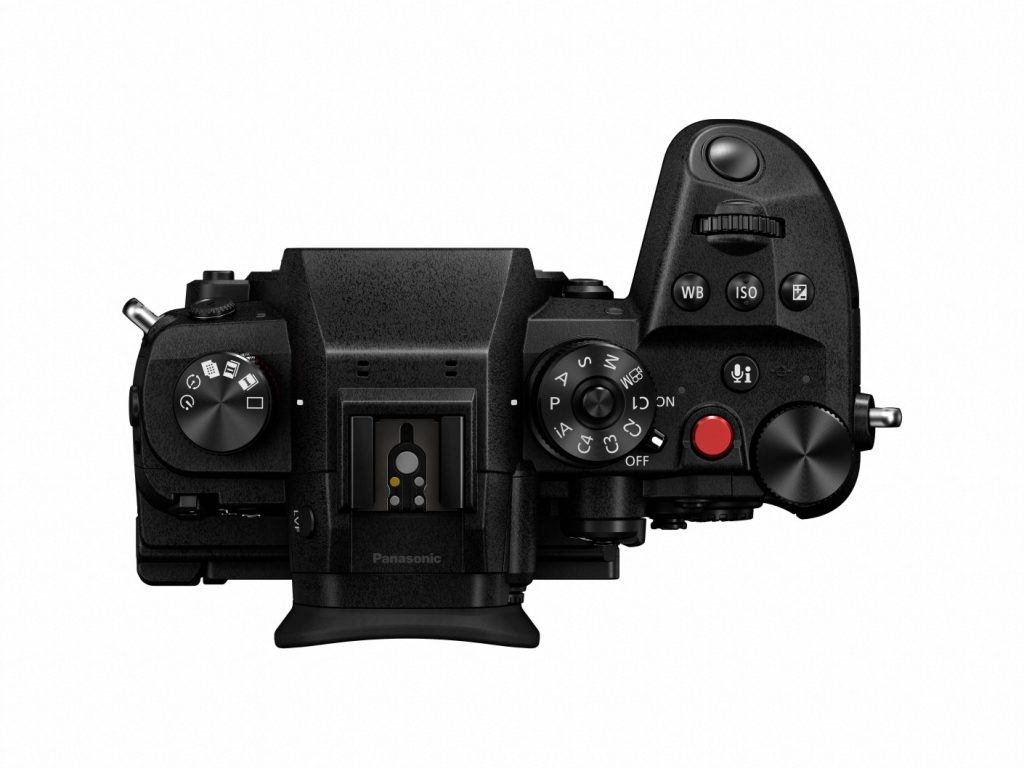 Cool It!
Overheating is an issue that's plagued many of Lumix's competitors but, due to the brand's heritage in the filmmaking field, seem to have dealt better with the inherent issues. It's fair to say that overheating can be a killer problem for smaller-form cameras in continuous video recording mode, especially when the resolution and the frame rates are boosted. The LUMIX GH6 is promising unlimited video recording time in all of its modes and LUMIX tells us that it achieves this by optimising the heat-dissipating path with a 'forced-cooling fan mechanism'. We're not sure if that's a fancy name for a 'fan' or if there's something else at play here. We endeavour to discover more.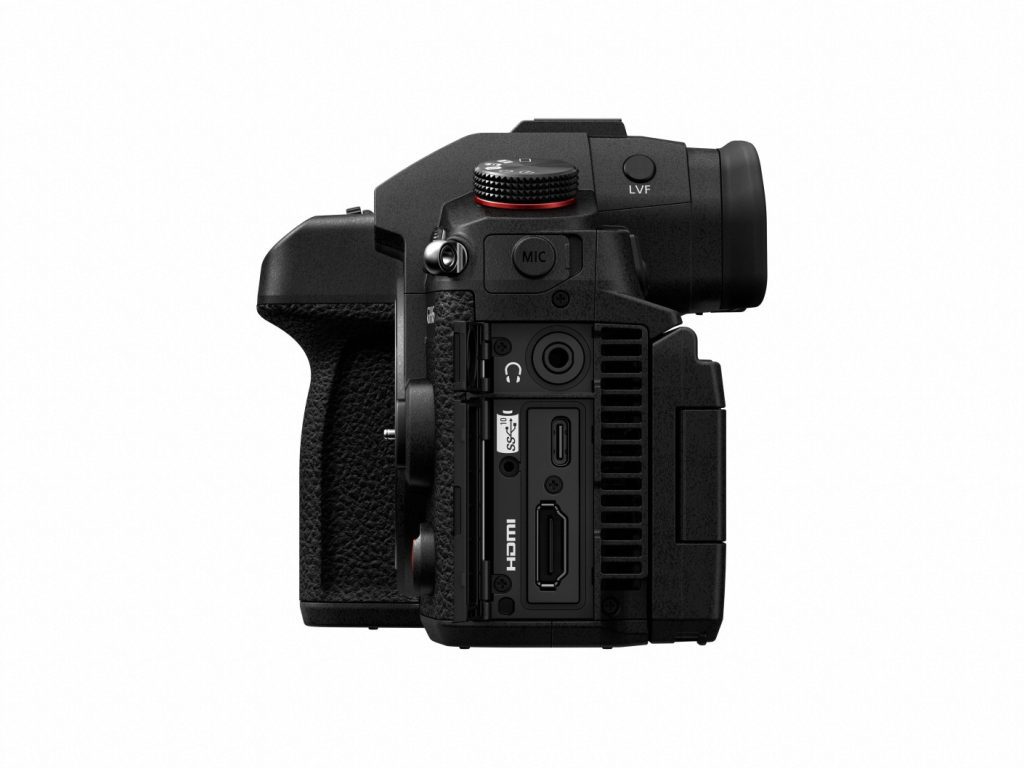 Rock Steady
The new LUMIX GH6 boasts an all-new high-precision 5-axis gyro sensor that also boasts a 'new algorithm' to reach an impressive 7.5 stops of Body I.S. and Dual I.S.2. The 5-axis Dual I.S. 2 promises to deliver natural, moving footage, using the compensation, according to the type of movement by automatically judging the nature of use. Whether panning, tilting, or hand-shaking, the B.I.S. promises to compensate for camera movement even when an interchangeable lens without O.I.S. [i.e. a cine lens] is being used. Indeed a big claim and something we will be sure to test once we get our hands on a review sample for #TheMeasure series on our YouTube channel.
LUMIX states in its official press release that, with their new stabilisation, a 100-megapixel high-resolution image can be captured with the High-Resolution mode. and all without a tripod! How this is achieved is by eight consecutive images being automatically captured while shifting the sensor using the Body I.S. [Image Stabiliser] mechanism and merged into a 100-megapixel equivalent [11552 x 8672-pixel] image that carefully replicates precise details, not only in RAW but also in JPEG format.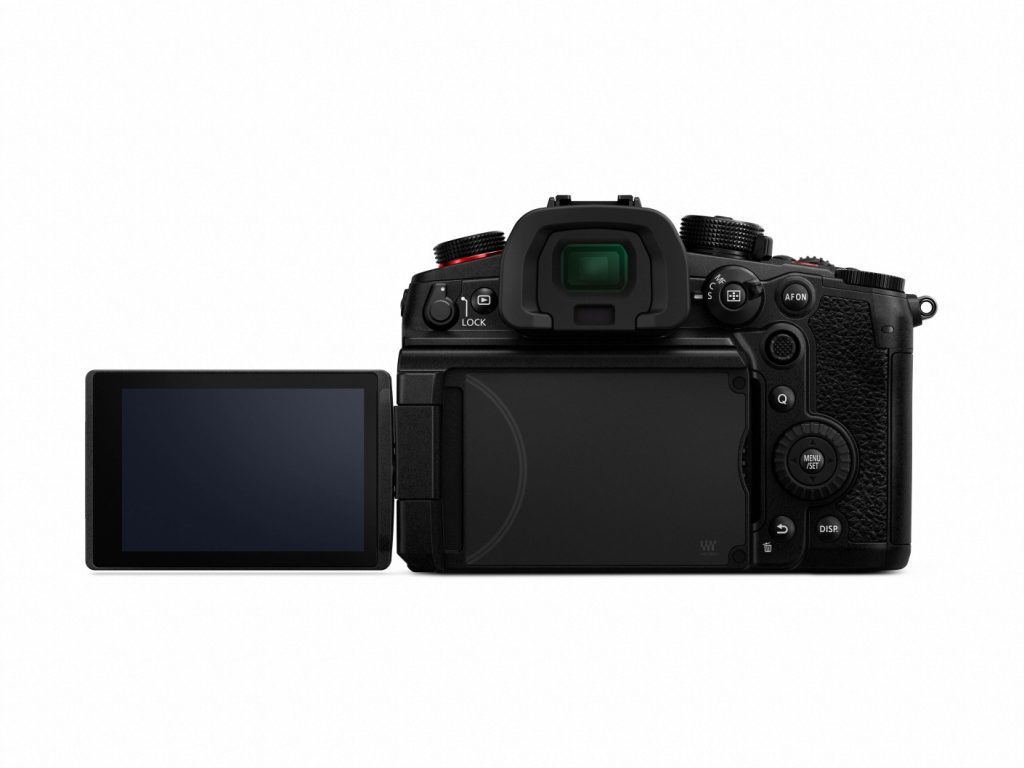 Audio
The all-new LUMIX GH6 suggests an improved audio recording capability, with 4ch 48kHz or 96kHz 24-bit recording, [with an XLR microphone adapter] providing flexibility shooting outside, where numerous sound sources are apparent, or when recording backup audio. 2ch 48kHz 24-bit recording is also supported with the LUMIX GH6's built-in mic as well as 2ch 96kHz 24-bit high-resolution recording with an external mic.
The headphone channel for headphones can also be exchanged during recording and audio menus can be accessed with the Fn1 button on the top of the camera to check levels during 4-channel audio recording. For an external microphone, there's a Φ3.5mm stereo jack.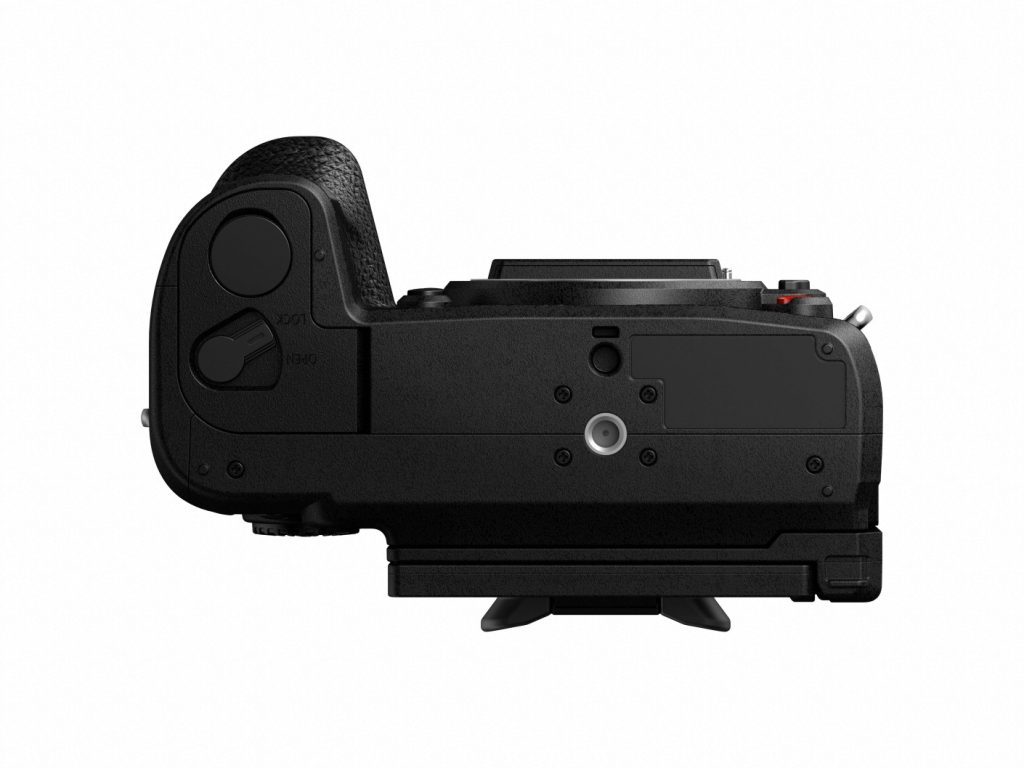 Panasonic introduced the DMC-GH1 way back in 2009 with the first iteration of the LUMIX GH series being brought to market as a hybrid photo/video offering. Since then, the GH series has evolved with innovative features, and has evolved to become one of the first systems in mind for creatives who demand superb stills along with stunning video at an accessible price point.
Pricing and Availability
The Panasonic LUMIX GH6 will be available to purchase sometime in March 2022 and will set you back, [we think a very reasonable] £1,999.99 [RRP for body-only] or from £2,199.99 [RRP], which will include a 12-60mm lens as a kit option.
See more at Lumix' dedicated web pages and subscribe to our YouTube channel and site notifications for updates, reviews and more as they happen.