On Your Marks: The Canon EOS R6 Mark II Is Announced
Canon has officially announced the release of the highly anticipated Canon EOS R6 Mark II. The camera giant's newest and fastest full-frame mirrorless camera. With an array of impressive-looking specs and features, it lands as an exciting new release from the Canon stable. Could this be Canon's ultimate hybrid device? Read on for full details.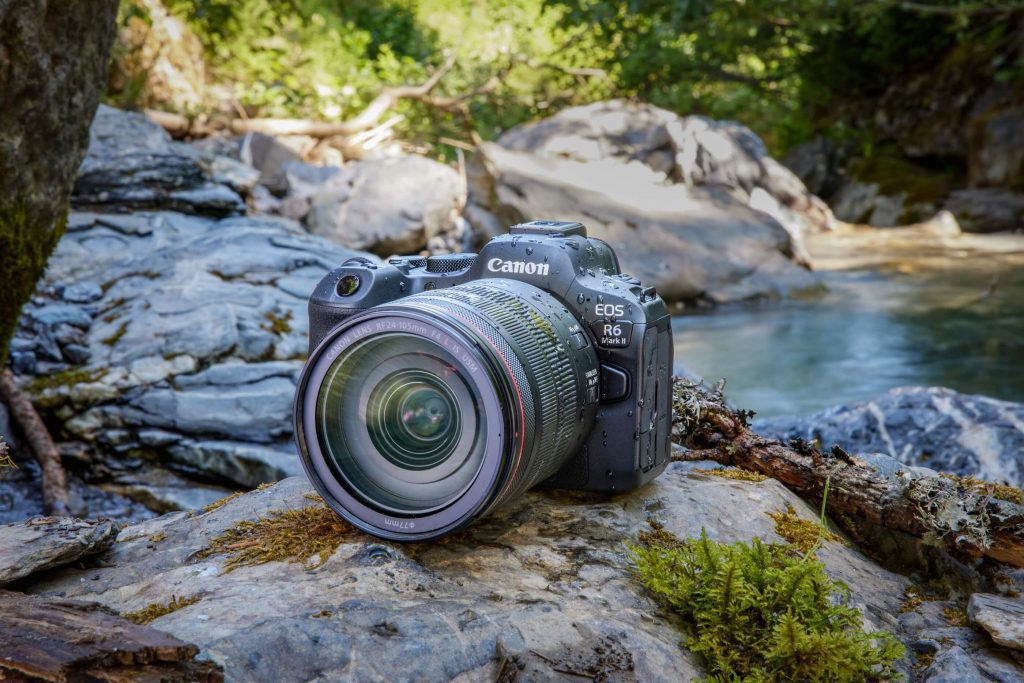 Overview
The EOS R6 Mark II is claimed as Canon's fastest full-frame mirrorless camera with an impressive 40fps shooting capability, 1/8000 top shutter speed [or 1/16000 with an electronic shutter mode], and an ISO range of [up to] 102,400. Alongside the 24-megapixel full-frame sensor Canon has included more advanced autofocus features and subject tracking as well as image stabilisation that can provide compensation for up to 8 stops [which Canon claims is the world's most effective image stabilisation performance]. Various connectivity features are included allowing for improved image transfer and other functions, and cable-less connectivity with modern Speedlite products. The EOS R6 Mark II also features internal adjustments and improvements to the camera's circuits which Canon state improve the length of possible video recording times.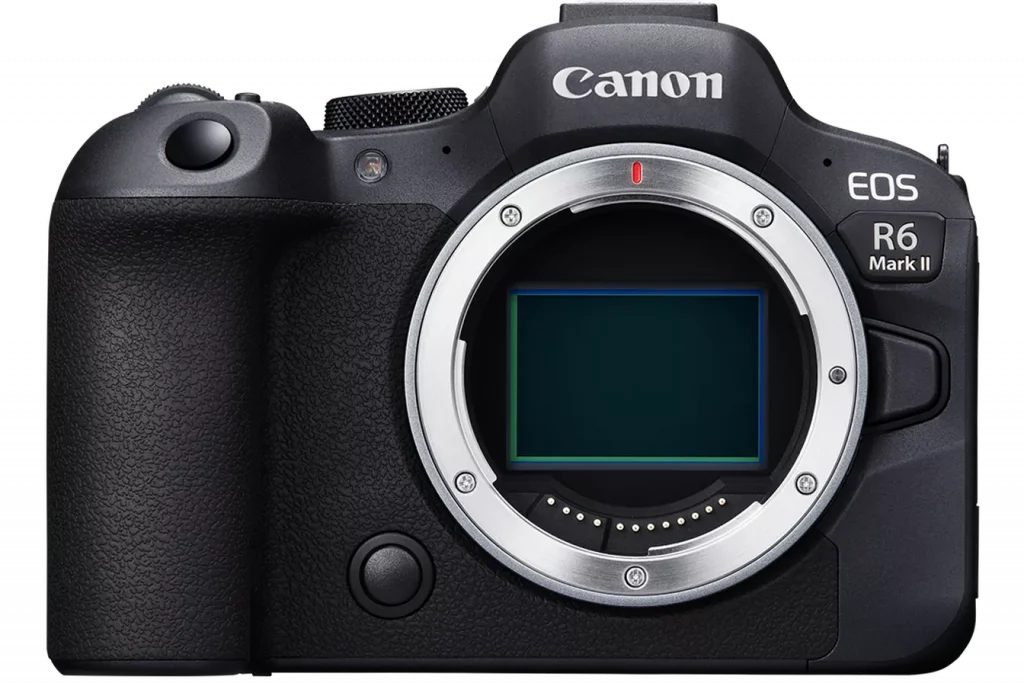 Photo and Video
The EOS R6 Mark II is equipped with a 24 megapixel full-frame sensor is paired up with a 30 second to 1/8000 shutter range [1/16000 if the electronic shutter mode is used] and an ISO range of between 100 and 102,400. Flash sync speed is 1/200 [1/250 with electronic shutter mode]. 4K video recording is supported at 60fps and other video modes allow other recording options and a slow-motion function capturing up to 180fps. Video recordings can be made for up to 40 minutes [4k at 60fps] or up to 6 hours [4k at 30fps]. Image stabilisation claims to provide up to 8 stops of compensation.
Canon EOS R6 Mark II: Key Features
24-megapixel full-frame CMOS sensor
Shutter speeds 30s to 1/8000 [1/16000 with electronic shutter]
ISO range 100 – 102,400
Flash sync 1/200 [1/250 with electronic shutter]
40fps shooting mode
8 stop image stabilisation
4K video recording
180fps slow-motion shooting mode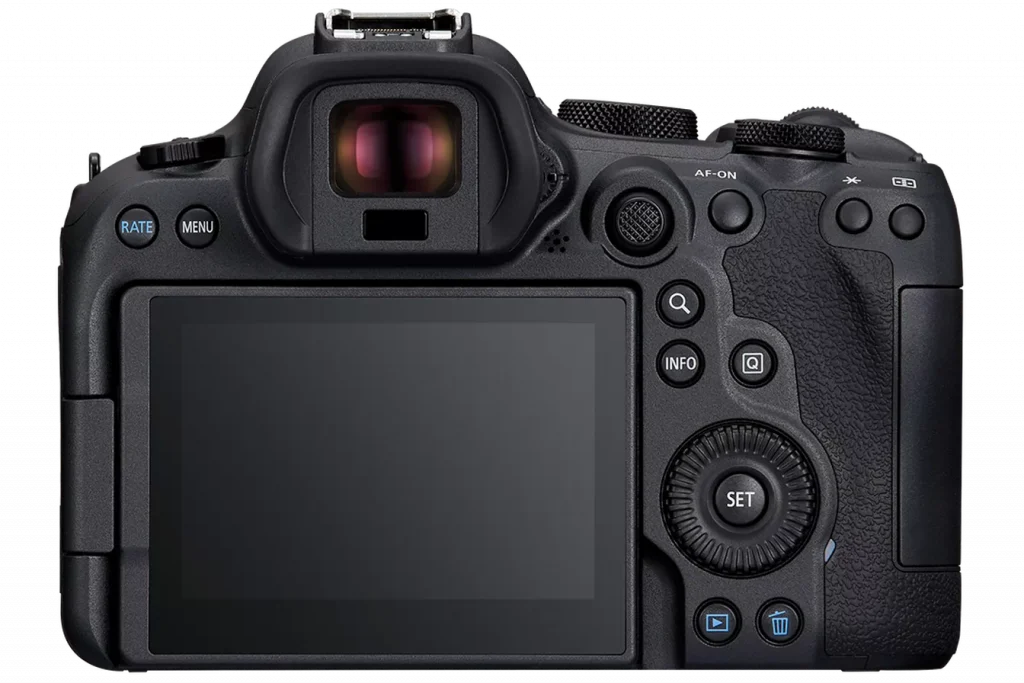 Autofocus And Other Features
The EOS R6 Mark II features an improved autofocus system with subject tracking based around people, vehicles [now including aircraft and trains], and animals. Tracking people's faces continues even if the person turns away, or if their entire head is briefly obscured and out of view. The image stabilisation claims compensation for up to 8 stops, and Canon also includes a 1/2 second pre-shooting feature in RAW Burst mode [with this feature the camera will start recording photos at a rate of 30fps 1/2 before the intended image]. A similar feature is included for movie pre-recording which records either 3 or 5 seconds of footage before the main recording starts. These features are advertised as useful for those who don't want to miss those essential or unexpected moments.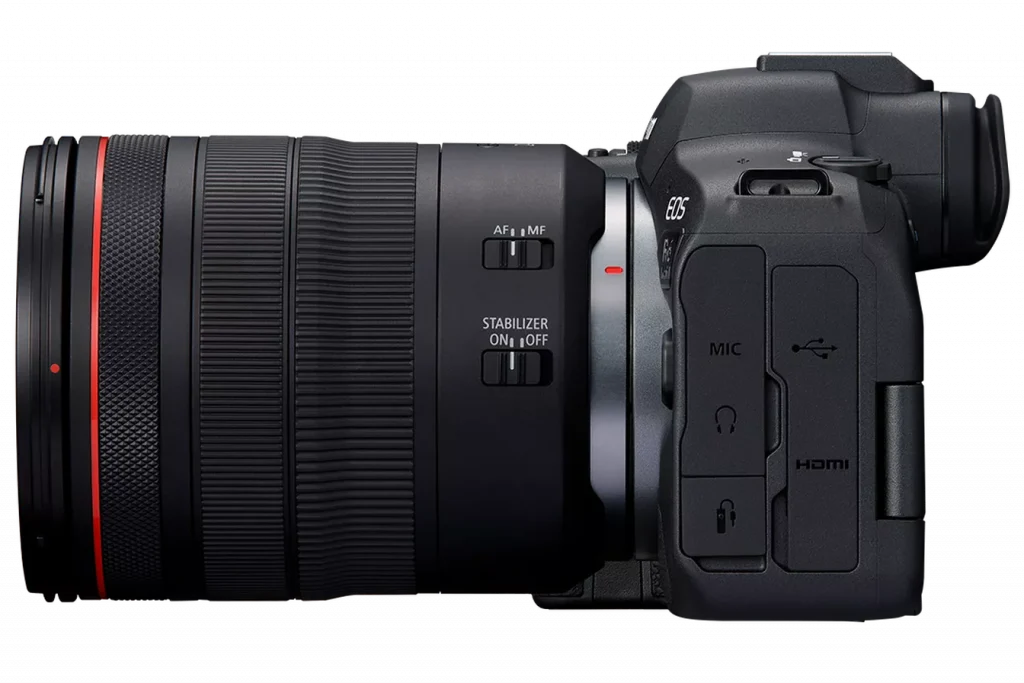 Design, Build, and Connectivity
Bluetooth v.5 and Wi-Fi (5GHz) connectivity are included and FTP/FTPS/SFTP transfers are also supported. Remote connectivity can be made via Camera Connect and EOS Utility apps and connection can also be made via USB-C. The top-mounted shoe features an improved design allowing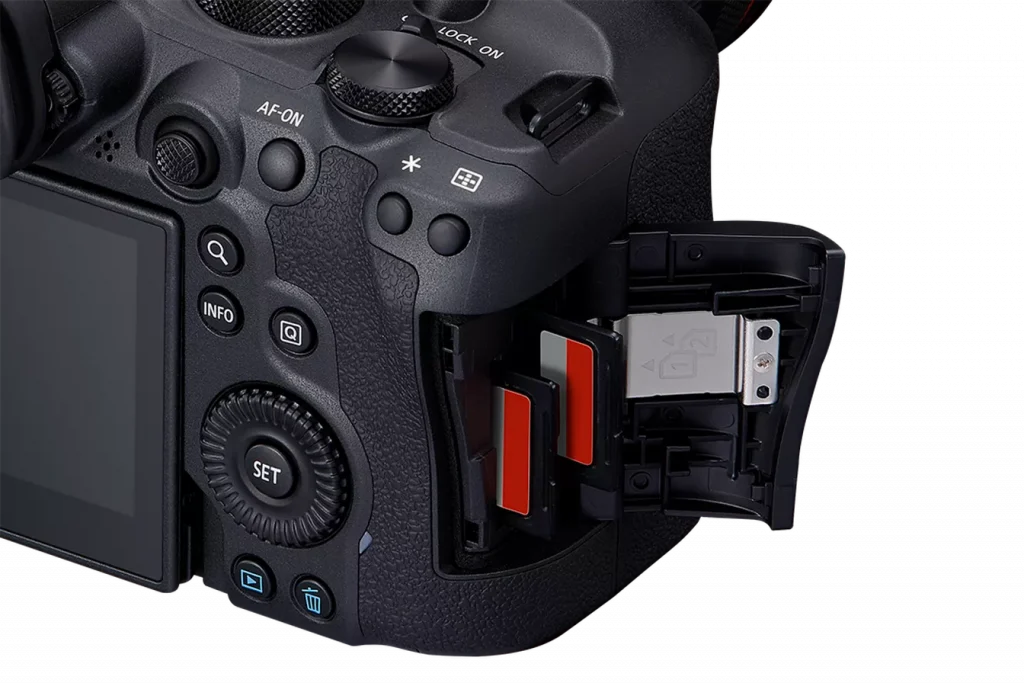 Pricing and Availability
The EOS R6 Mark II body will retail at £2,779.99. See more at Canon's dedicated web pages.