Olympus Rolls Out Winter Promotions on Selected OM-D Cameras and M.Zuiko Lenses
Olympus has launched a new winter promotion with [up to] £85 cashback on a number of OM-D cameras and M.Zuiko lenses
Individual Olympus cashback offers can be linked together for all purchases from the products included in the offer and this latest offer from Olympus could be the perfect opportunity for anyone curious in progressing from smartphone photography or making the switch to a compact micro four thirds interchangeable lens camera system from DSLR.
The promotion is valid for the following Olympus products:

OM-D cameras E-M5 Mark II and E-M10 Mark III [body only & kit versions] as well as the M.Zuiko lenses ED 9-18mm F4.0-5.6, ED 12mm F2.0, 17mm F1.8, ED 60mm F2.8 Macro, ED 75mm F1.8 and ED 75-300mm F4.8-6.7 II.
Eligible OM-D camera models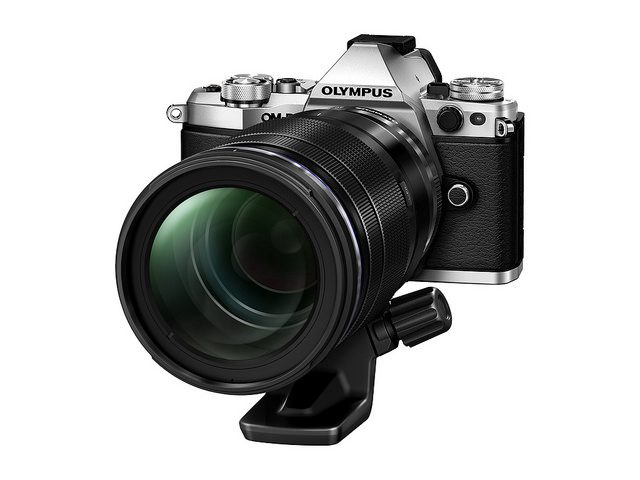 OM-D E-M5 Mark II [£85 cashback]: The E-M5 Mark II is built for speed, precision and image quality, incorporating Olympus' 5-Axis Image Stabilisation [IS] system to compensate for every blur.
OM-D E-M10 Mark III [£85 cashback]: The OM-D E-M10 Mark lll has been designed to encourage photography beginners and enthusiasts to discover the joy of photography. Thanks to four camera assist shooting modes, even novice photographers can take stunning shots & video while on the move.

Eligible M.Zuiko lenses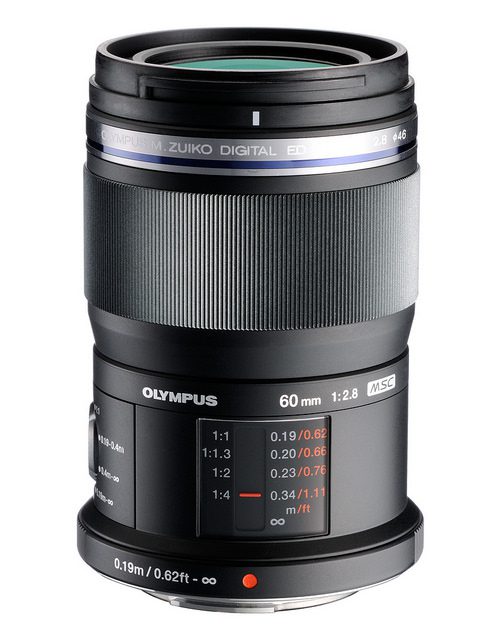 M.Zuiko Digital ED 9-18mm F4.0-5.6 [£85 cashback]: Weighing just 155g and featuring a total length of just 49.5mm, this ultra-wide-angle lens supporting the OM-D camera's fast contrast AF adds a new dimension to ambitious photographers wanting to pack light equipment. 35mm equivalent: 18-36mm.
M.Zuiko Digital ED 12mm F2.0 [£85 cashback]: Packed in a high-grade metal body, this compact lens is ideal for taking wide-angle photos in low-light conditions without flash. This lens is equipped with the Manual Focus Clutch mechanism which makes manual focusing smoother. A special lens element coating halves distracting and unwanted reflections compared to conventional coating. 35mm equivalent: 24mm.
M.Zuiko Digital 17mm F1.8 [£65 cashback]: Lightweight and compact form: This 17mm lens brings along a large, ultra‑bright F1.8 aperture for tripod‑free shooting in low‑light conditions as well as the unique Fast Focus Clutch mechanism. With this lens's advanced Movie & Stills Compatible [MSC] autofocusing and special ZERO coating. 35mm equivalent: 34mm.
M.Zuiko Digital ED 60mm F2.8 Macro [£65 cashback]: This macro lens excels in image quality, versatility and resilience. It lets you get shots at a close range in true [1:1] life-size with sharp details and circular bokeh. The 60mm F2.8 Macro lens features a dust- and splash proof body and special coating for the lens elements so that it provides reliable results even during harsh weather conditions in winter. 35mm equivalent: 120mm.
M.Zuiko Digital ED 75mm F1.8 [£85 cashback]: This prime lens promises uncompromised image quality with a bright open aperture of F1.8 that stands out with crisp contrast, edge-to-edge precision, high resolution and low aberration. 35mm equivalent: 150mm.
M.Zuiko Digital ED 75-300mm F4.8-6.7 II [£85 cashback]: Extreme telephoto performance for bringing far-off subjects up close. This compact lens includes a quiet focusing motor and fast-focus function. 35mm equivalent: 150-600mm.


Every Olympus camera and lens comes with a free six-month warranty extension* when registered via the www.my.olympus.eu

Must be made between 01.10.2018 and 15.01.2019 to be entitled to a cashback deal.