Nikon Zfc Revives The Classic Nikon FM2 SLR for the Digital Generation
The Nikon Zfc has landed and has demonstrated Nikon's willingness to dip into its glorious heritage of making beautiful film cameras, to deliver an appealing retro-styled mirrorless camera for the masses. It may be a looker, with its vintage form, but is it any good? Read on for more.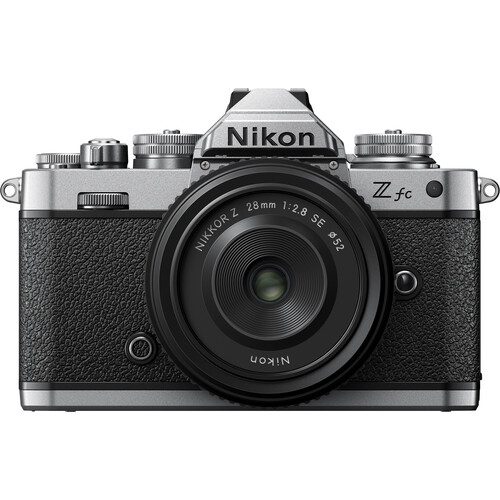 This new compact, photography-starter-friendly camera, is essentially a Nikon Z50 with a different shell. The stunning Nikon Zfc embraces the retro look of its many rivals' offerings, such as the Fujifilm X-T30 and the Olympus OM-D E-M10 Mark IV and seems to be positioned, price-wise at least, to rival these models.
Nikon's mirrorless cameras to date, have predominantly arrived with full-frame sensors within them, stamping authority in the burgeoning mirrorless market and maintaining Nikon's presence as a 'serious' camera manufacturer. No mean feat with the likes of Sony, Fujifilm and Lumix producing some incredible cameras, to name a few. They're cameras that have been aimed squarely at the experienced hobbyist and professional user, no doubt with the hope of encouraging a good few to switch to the mirrorless models. But, as with the Nikon Z50, the Nikon Zfc is a camera with broader appeal and has adopted the smaller DX-format sensor, [Which is Nikon's equivalent for an APS-C sensor BTW]. This is the major benefit in producing its compact size and its relatively low price point.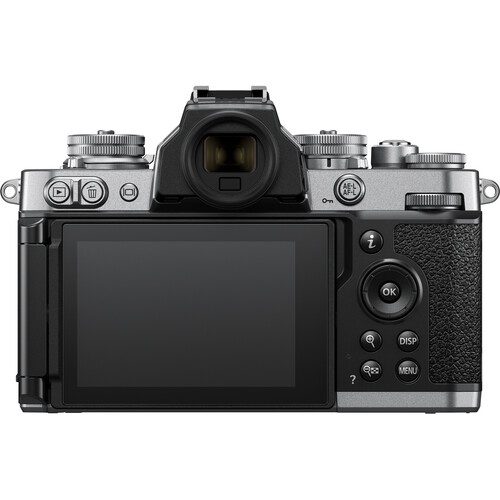 As we mentioned previously, underneath that retro frame, which Nikon inform us is inspired by the Nikon FM2 SLR from 1982. This is a camera that Nikon calls 'a pivotal product in Nikon's history'. That's not an overstatement either; the Nikon FM2 derived the genes of Nikon's classic F series, which first arrived in 1959, but packaged them in a small, tough and compact body. It was a triumph of simplicity, featuring a fully mechanical shutter mechanism that was capable of quick 1/4000th/s speed. The new Nikon Zfc, though, is practically identical to the Nikon Z50, which arrived in October 2019. It has the very same 20.9MP DX sensor, Expeed 6 processor and the same autofocus performance.
Not too shabby, then, but there are a few major variations too. The Nikon Zfc has a vari-angle touchscreen, which is different to the only-tilt lcd that's found on the Z50; perfect for vloggers! The new camera also has a USB-C port for charging on the go, and a range of dedicated control dials, including ones for shutter speed, ISO and exposure compensation.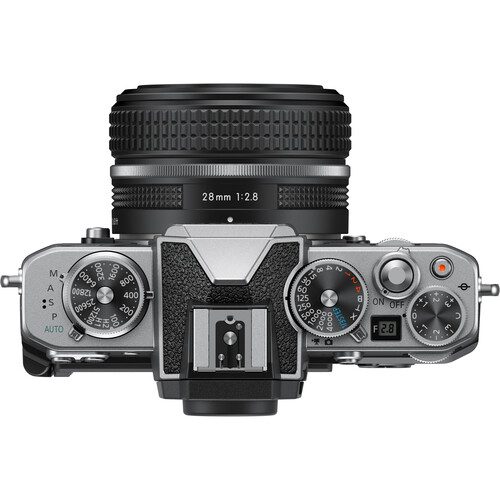 Video
The Nikon Zfc seems to offer fairly decent video functionality, with a maximum of 11fps continuous shooting and the ability to shoot 4K/30p video without a crop. However, it only accepts UHS-I memory cards, which means your buffer will fill up relatively quickly compared to cameras that accept faster UHS-II cards. If you're after a camera to shoot sports, there are probably cameras better suited in the market.
it would be fai to say that the Nkin Zfc isn't really aimed at sports videographers though. This is more of an all-round machine that's meant for shooting a mixture of stills and video. It has the same 0.39-inch, 2.36 million-dot viewfinder as the Z50 [relatively standard at this price point, we'd say], and Nikon's latest hybrid autofocus system, which promies to deliver Eye-Detection AF for both humans and animals. This, we must test as soon as we manage to lay hands on a sample!
There's a 3.5mm microphone input, so you can plug in an external mic to improve video sound quality and, whilst the new Nikon Zfc lacks in-body image stabilisation, which is pretty common for a camera of this size, it certainly has the required specs to make it a pretty appealing tool for vlogging.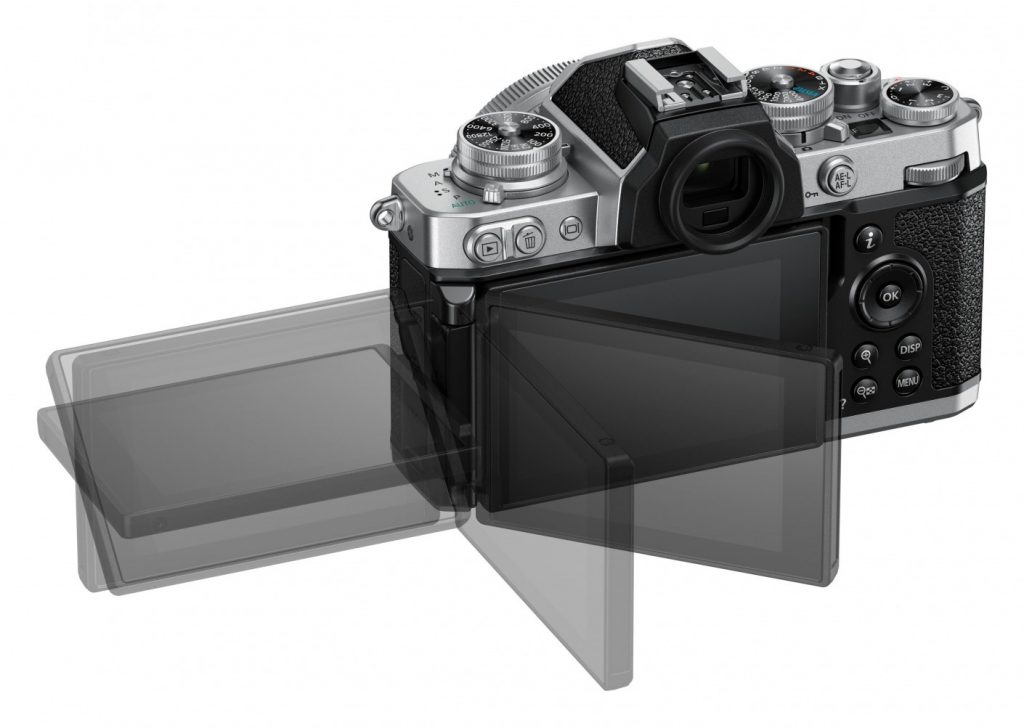 New Lenses
Celebrating the arrival of the new Nikon Zfc, we're also being treated to two new lenses. Both with similar retro styling to perfectly match the camera. The Nikkor Z DX 16-50mm f/3.5-6.3 VR Silver Edition is, as the name suggests, a restyled version of the existing Z-series kit lens, which we've found to be an excellent companion for the Nikon Z50.
There's also a new Nikkor Z 28mm f/2.8 SE prime lens which appears to be aimed directly at street photographers. This again is inspired by lenses from the Nikon FM2 era and offers an equivalent 42mm focal length in full-frame terms, also making it a strong candidate for portrait and still-life shooting.
There are rumors circulating of an arrival of a 35mm f/1.8 prime at some time in the furture, but the lack of lenses at launch is something of a weak spot if compared to Fujifilm's X series, which offers a much broader collection of native glass and similar retro styling.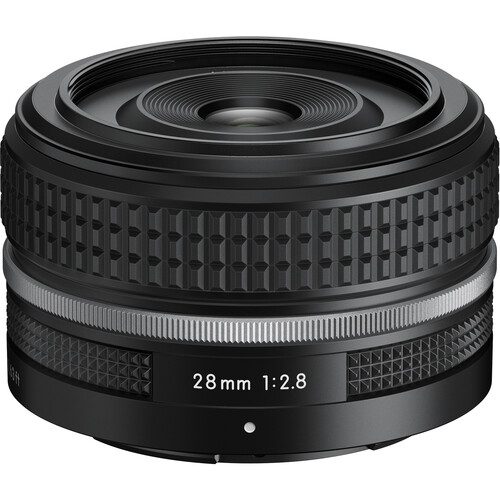 Pricing and availability
The Nikon Zfc will be available from late July 2021 and will arrive with a variety of bundle options. If you just want to buy the camera body-only, it'll cost you £899 but you have the option to buy it with different lenses, or in a lens kit with both wide-angle and telephoto zoom.
The ideal kit for street photographers will likely be the Nikon Zfc with the new Nikkor Z 28mm f/2.8 SE prime lens, which together will cost £1,129.
If you'd rather go for the Zfc with the Nikkor Z DX 16-50mm f/3.5-6.3 VR lens, that kit will set you back £1,039.
See more at Nikon UK's website and see more in Nikon's launch event film below.
---