Nikon School Announces NEW Live Remote Shooting Course
The good people at Nikon School have revealed that they are offering a NEW Live Remote Shooting course, bringing an inclusive photography course from the convenience of your own home.
Nikon School UK's one-of-its-kind shooting concept, promises to give photography enthusiasts an opportunity to take photographs alongside a Nikon School professional trainer, without having to leave the house.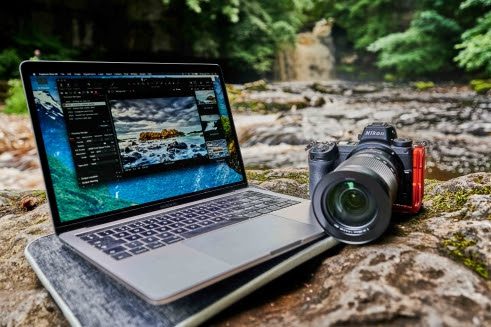 During any Live Remote Shooting course, participants can engage by either following along from the photographer's point of view, seeing the exact in-camera setup in real-time, or by taking part with their own camera at home.
How Nikon's new live remote shooting will operate:
A Nikon School trainer travels to a difficult to access location e.g waterfalls and tethers the camera to a laptop
The course will be live-streamed via a video hosting platform and photographers will be able to join virtually
The Nikon School trainer will share their screen and give the photographer joint control over their laptop; this screen includes the same button functionality as if they were using the camera in real life
The photographer now has the opportunity to guide the Nikon School trainer in positioning the camera into a desired frame
With free reign over controls, the photographer has the chance to play around with settings and either direct or capture an image
Once taken, the image will display immediately on the screen providing an opportunity to see how the settings, camera and lens they chose affected the way the final picture looks
The photographer is welcome to request specific lenses or cameras to be used, including those not yet available in store, and ask any advice Nikon School can offer
Afterwards Nikon School will send the customer their RAW images taken on the course, allowing them to post-process to their desired specification
 
Neil Freeman, Training Manager for Nikon School UK told PhotoBite: "We're really excited about introducing Live Remote Shooting to our course line-up, providing all photographers with accessibility to remote locations and the unique opportunity to see and shoot as we do in picturesque sites around the UK and beyond. We hope by offering this opportunity, it will enable photographers to experience photographing with new and recently announced lenses and cameras out in the field, as well as testing Nikon equipment they've been considering purchasing, without the need for lengthy or costly travel.
Nikon School will roll out Live Remote Shooting as part of its event and training lineup to expand its educational program, engage remotely with photographers and retailers in an innovative way.
Live Remote Shooting courses will join the Nikon School lineup, which you can find on their website, from October 2021.
Watch Nikon's Live Remote Shooting trailer below.
---