Nikon D850: Nikon's New Flagship DSLR Unveiled at London Launch Event
The great and the good of the imaging world descended upon the impressive facility that it Loft Studios in NE London yesterday, for the official launch event of Nikon's highly anticipated flagship DSLR camera, the D850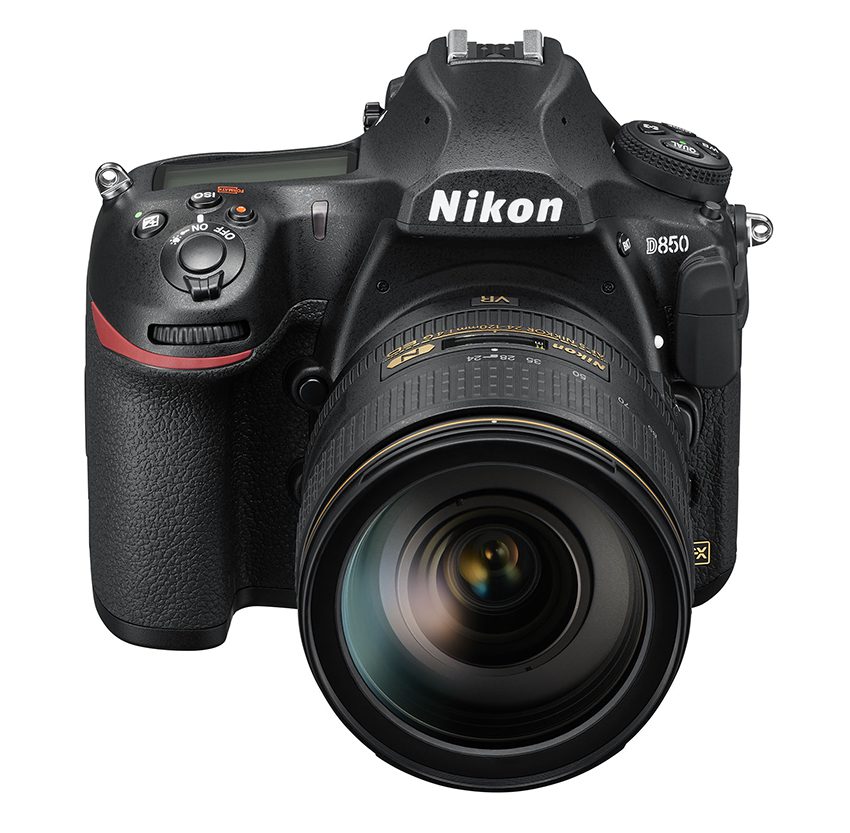 Addressing many of the speculations we raised on the new model in our recent, 'coming soon' piece and after the recent technical info leaks that emerged recently, Nikon finally lifted the lid on the new camera spec and allowed PhotoBite to get hands on, with various shooting scenarios set up throughout the studios.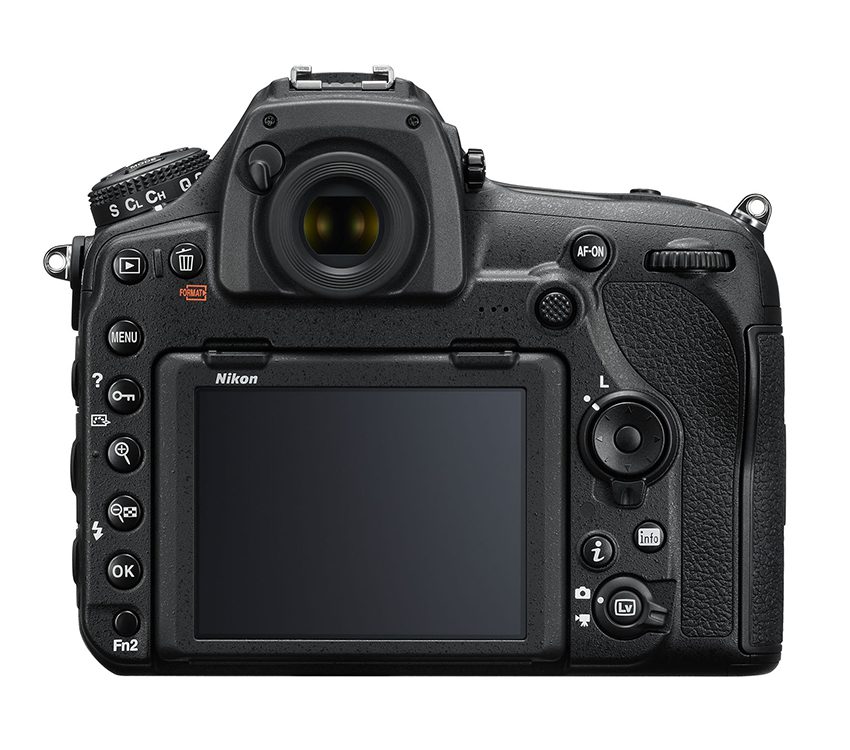 During the official presentation, along with the official camera specifications, Nikon laid out the company's expectation for key users the new model, which includes Nature, Fashion, Commercial, and Wedding photography. To that list, we would anticipate prime users to include reportage/photojournalism, as the Nikon D850 boasts an array of significant tech boosts and key functions, that will allow photographers to shoot silently, choose from a selection of RAW formats and, ultimately, negate the need to carry multiple camera bodies.
Along with this, the spec for videography is also mightily impressive, so filmmakers can add the Nikon D850 to their kit bag with confidence.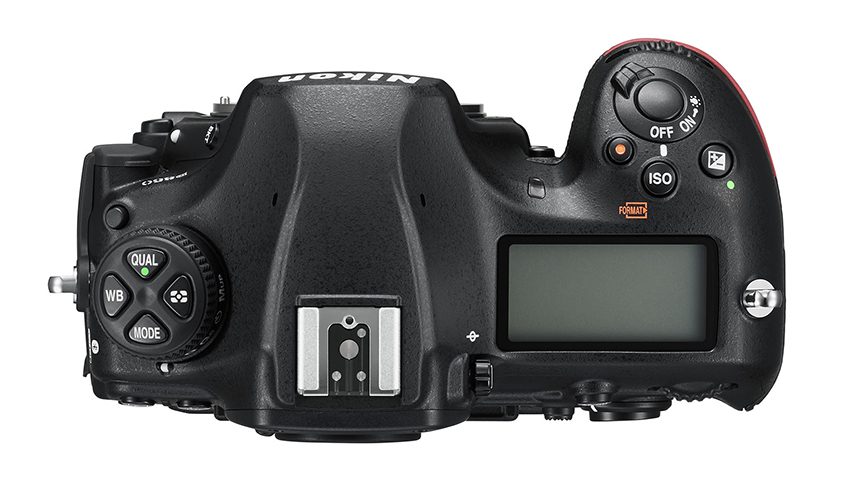 The D850's fast, ultra-high-resolution FX-format sensor utilises 45.7 megapixels of effective resolution to produce 45.4 MP files. New gapless on-chip lens architecture gives exceptional detail and incredible dynamic range. Frame rates are boosted to up to 9 fps when using the optional MB-D18 Multi-Power Battery Pack and filmmakers can now record full-frame movies at 4K with no crop factor, which opens up the possibilities when shooting with Nikon's fast prime lenses. And 4K time-lapse movies can now be recorded in-camera.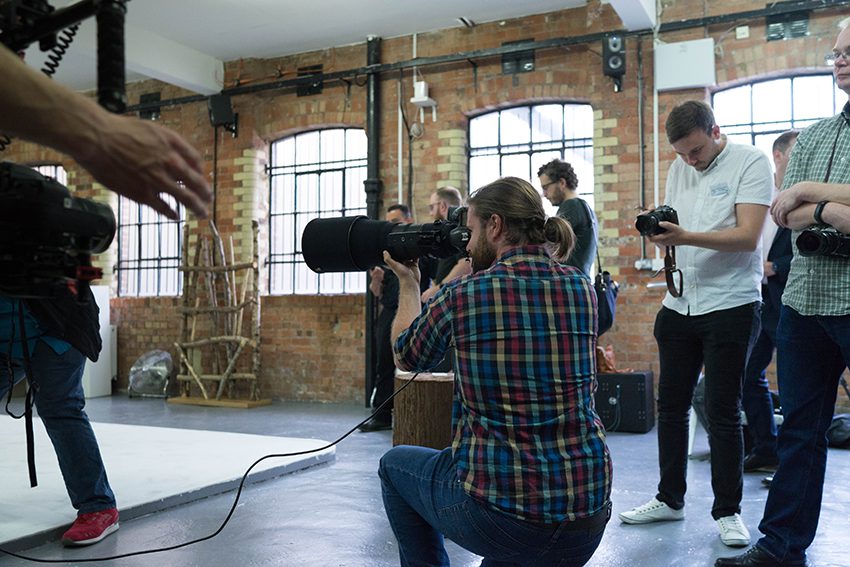 Hands on with the Nikon D850 at the London launch event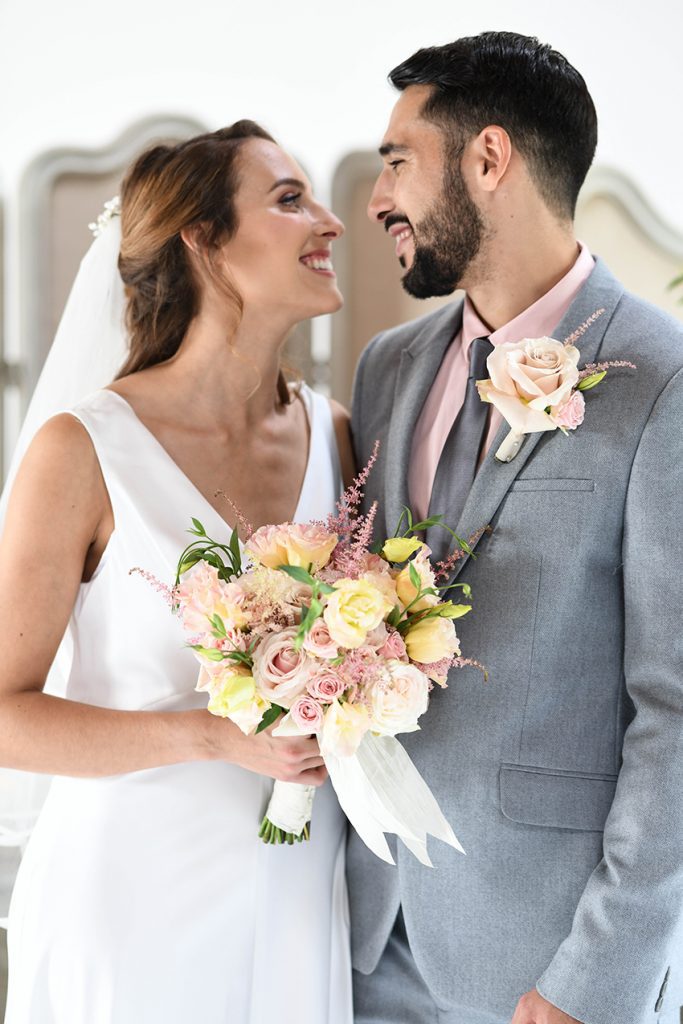 Test shot from the Nikon D850 London launch event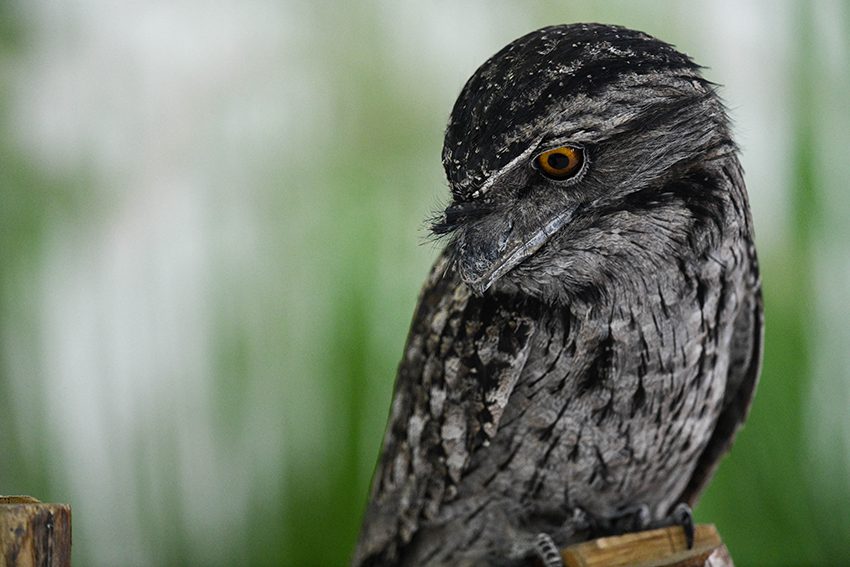 Test shot from the Nikon D850 London launch event
Production model shot from the London launch event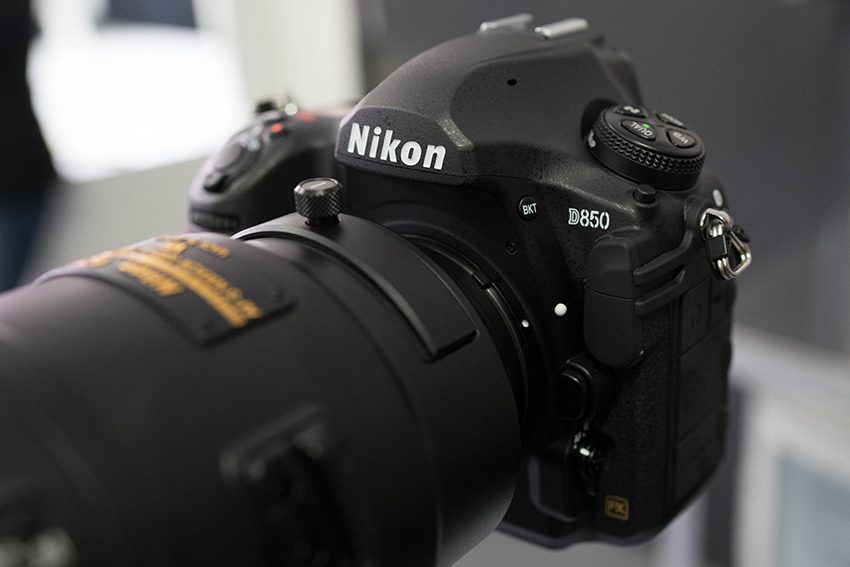 Production model shot from the London launch event
Other new features that enable greater flexibility include the option to shoot RAW size Large, Medium, or Small. Silent Photography mode enables ultra-sharp ultra-high-resolution shooting with no shutter noise. Pinpoint AF mode is available in Live View for precise macro shooting. And this is the first D-SLR ever to boast an in-camera focus-stacking mode for exceptionally sharp images with vast depth of field.
Tim Carter, Senior Product Manager, Imaging, Nikon UK, told PhotoBite: "The D850 is an exceptional follow-up to the hugely successful D810 and we are thrilled to be adding it to our line-up of full-frame D-SLRs. It's an ideal choice for photographers who want the freedom to deliver stunning images without exceptions. Whether you're looking for flexibility in terms of file size, ISO, speed or megapixel count, the D850 excels in all areas, making it the perfect camera for pros."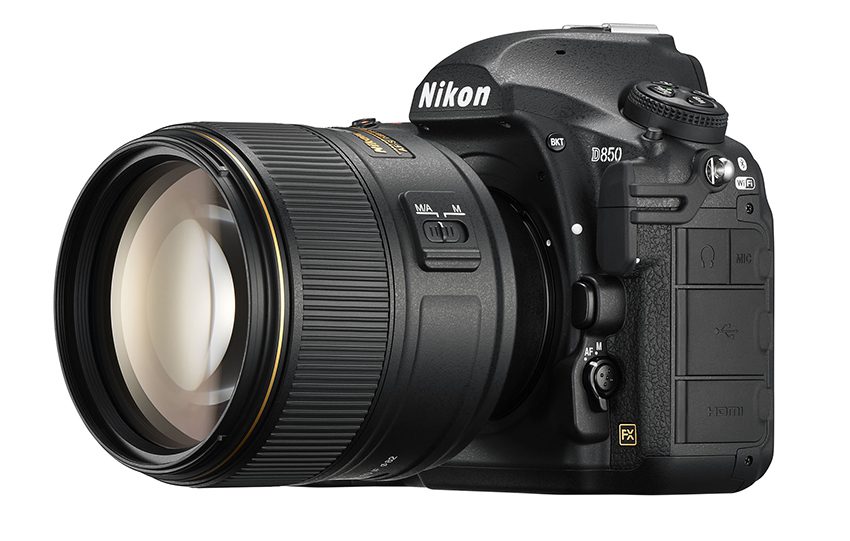 Nikon D850 features
Resolution: 45.7 megapixels of effective resolution. Detailed 45.4 MP files. Back-illuminated FX-format CMOS sensor with no optical low-pass filter.
Speed: shoot at 7 fps. Or shoot full-resolution images at 9 fps when using the optional MB-D18 Multi-Power Battery Pack [with the EN-EL18B battery inserte].
Light sensitivity: the powerful EXPEED 5 image processor delivers exceptionally clean images across the ISO range of 64–25600, extendable from 32 to 102400 [equivalent]. The full ISO range is available for 4K video shooting too.
Precision: the same phenomenal 153-point AF system as the flagship D5 offers sensitivity down to -4 EV at the central point [ISO 100, 20 °C/68 °F]. Metering down to -3 EV enables precise automatic exposures even when the only light is the light of the moon.
4K video with no crop factor: record full-frame 4K/UHD movies at 30p, with no crop-factor limitations. Shoot more than three hours using the MB-D18 Multi-Power Battery Pack.
In-camera 4K timelapse: film 4K time-lapse movies in-camera, and harness the D850's 45.7 effective megapixels to create spectacular 8K time-lapse movies in post.
RAW flexibility: shoot 45.4 MP RAW size Large, 25.6 MP RAW size Medium, or 11.4 MP RAW size Small [both Medium and Small are 12-bit lossless compressed].
Any environment: extensive weather sealing readies the D850 for harsh environments. The same full-button illumination seen on Nikon's D5 ensures easy handling under the blanket of night.
Fast storage media: a dual card slot unit enables use of a UHS-II SD card and an XQD card—the fastest combination possible.
Team PhotoBite's review of Nikon's new flagship DSLR, the D850, as soon as we can get hands on the camera for a little longer, so watch this space.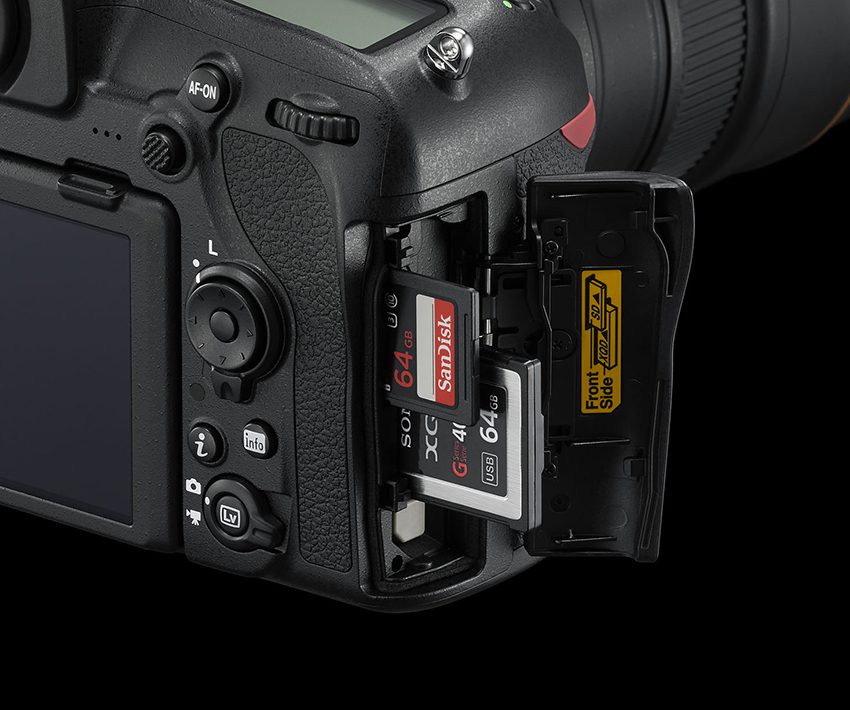 Pricing and availability
The new Nikon D850 will be available to buy from the 7th September 2017 and will set you back £3,499.99 [RRP] at launch