New Rugged Drives Announced by SeaGate, DJI & LaCie
Seagate has announced a new range of products designed to provide an increasingly mobile population of image-makers with solutions that resolve difficulties they face when creating, processing and accessing data on-the-fly
Videographers capturing footage in the field are now able to streamline their workflow due to a new product offering from Seagate's strategic partnership with DJI, which promises to improve data solutions for the UAV ecosystem.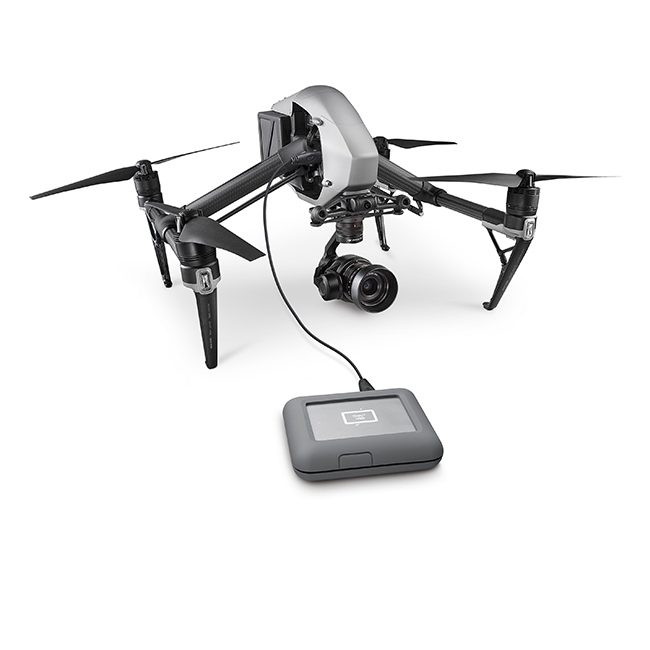 The new LaCie® DJI Copilot, which has been designed by Neil Poulton, is a complete backup solution, which allows drone users to review their content in full resolution without a computer, allowing creatives to playback, copy and manage their footage from their mobile device.
Users can connect and reference the onboard screen for direct file transfer from an SD card to the LaCie DJI Copilot, even without the need of a mobile network.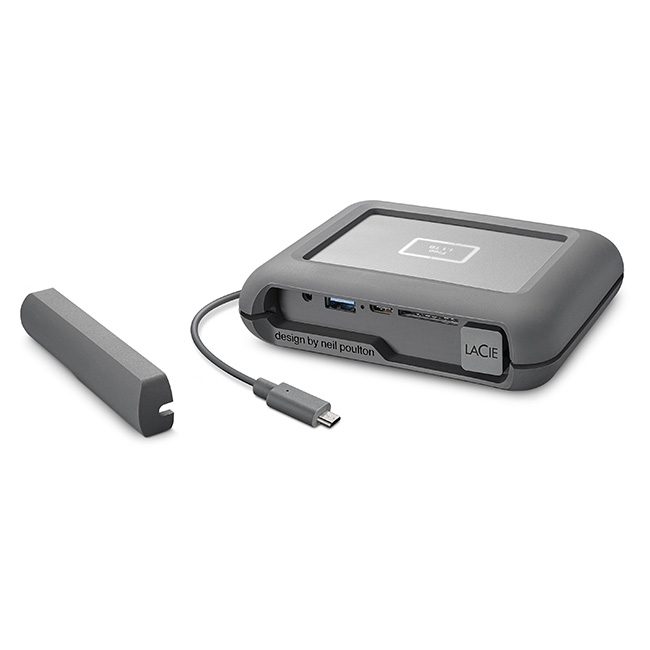 The Copilot BOSS [Back-up On-Set Solution] app by LaCie allows users to playback video in full resolution as well as manage and organise files with their mobile phone or tablet, and a built-in power bank recharges your mobile devices. With 2000GB [2TB] of storage, the LaCie DJI Copilot allows users to store up to 65 hours of 4K 30fps video footage and 20K+ RAW photos.
Our world is becoming more data-centric, connected and mobile. This means creating, transferring, storing and accessing data quickly and reliably is critical to unlocking the potential of everything, from data created in the field, to data powering self-driving cars, AI personal assistants or virtual and mixed reality experiences. At Seagate, we're constantly pursuing innovative ways to address our customer needs so they can gain a competitive edge in whichever field they play.
Also announced is the new Seagate® Fast SSD, a portable flash drive that pairs quick performance of up to 540MB/s transfer rates, with shock-resistance and USB-C connectivity. Users can backup or sync their content using Seagate's new 'Toolkit' software and is available in 250GB, 500GB and 1TB capacities.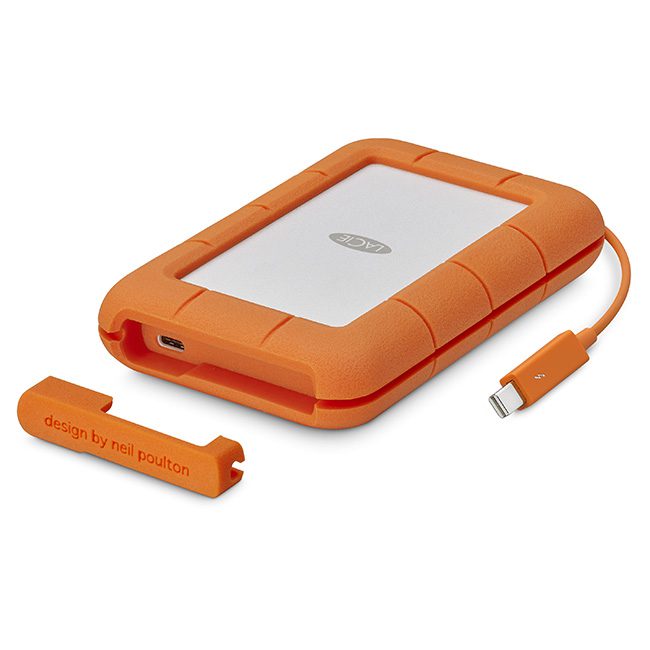 In order to combat data security, Seagate is introducing an addition to its line of LaCie Rugged drives: the LaCie Rugged® Secure. Built to endure all-terrain conditions from photo shoots in sub-zero temperatures to repeated drops on hard studio floors, the Rugged Secure, which has also been designed by Neil Poulton, is the first Rugged drive to include hardware encryption using Seagate Secure™ technology. This new drive offers creatives peace of mind, with a simple disconnection of the Rugged Secure [from a computer] will automatically lock the drive and access to the data stored and will remain password-protected via new Toolkit software.
Finally, for creatives wanting to try the latest graphic design and video editing software from Adobe, an extended partnership between Adobe and Seagate provides limited-time, no-cost access to Adobe's latest applications, bundled as it is, with popular Seagate and LaCie drives.
Two new offerings include two complimentary months of the "Adobe Creative Cloud Photography plan" [worth $19.98] which features the new cloud-based photo service, Adobe Photoshop Lightroom CC, across the full range of Seagate Backup Plus and LaCie Porsche Design devices, as well as packaging one complimentary month of the "Adobe Creative Cloud All Apps plan" [worth $74.99] which features Adobe Photoshop CC, Adobe Illustrator CC and much more, with all LaCie Rugged, LaCie d2 and LaCie big devices. All available immediately
Pricing and availability
The LaCie DJI Copilot will ship in the spring 2018 and the [U.S.] price will be $349.
The Seagate® Fast SSD will also ship in the spring 2018 andthe [U.S.] prices will be $99, $169 and $349, respectively.
The LaCie Rugged Secure [shipping in the spring, too] will cost $139 for 2TB.