New On-Camera LED Panels from NanGuang
Intended for use on DSLRs and camcorders, NanGuang's new lights will fix to a camera's hotshoe using high efficiency, low energy LEDs to produce powerful heat and flicker-free light for photo and video
The new range comprises two small panel lights and one powerful on-camera Fresnel light, all of which operate from any of the following: Sony NP-FH, NP-FM, NP-F series batteries, Panasonic CGR-D series batteries [adapter plate included)], Ni-HM or AA batteries [battery magazine included]. They can also be powered via an AC 100-240V power adapter [not included].
The portable panel lights, the NanGuang CNB144 and CNLUX1600C, both feature an adjustable angle bracket and have a brightness output of 1005 LM each at 100% brightness. Both lights feature dimmer control, and can also be locked together with other units of the same type to create a larger, brighter light panel.
The CNB144 weighs 225g and comes with an ultra-soft diffuser, as well as a pink filter and 3200K filter. SRP is £89.94 including VAT.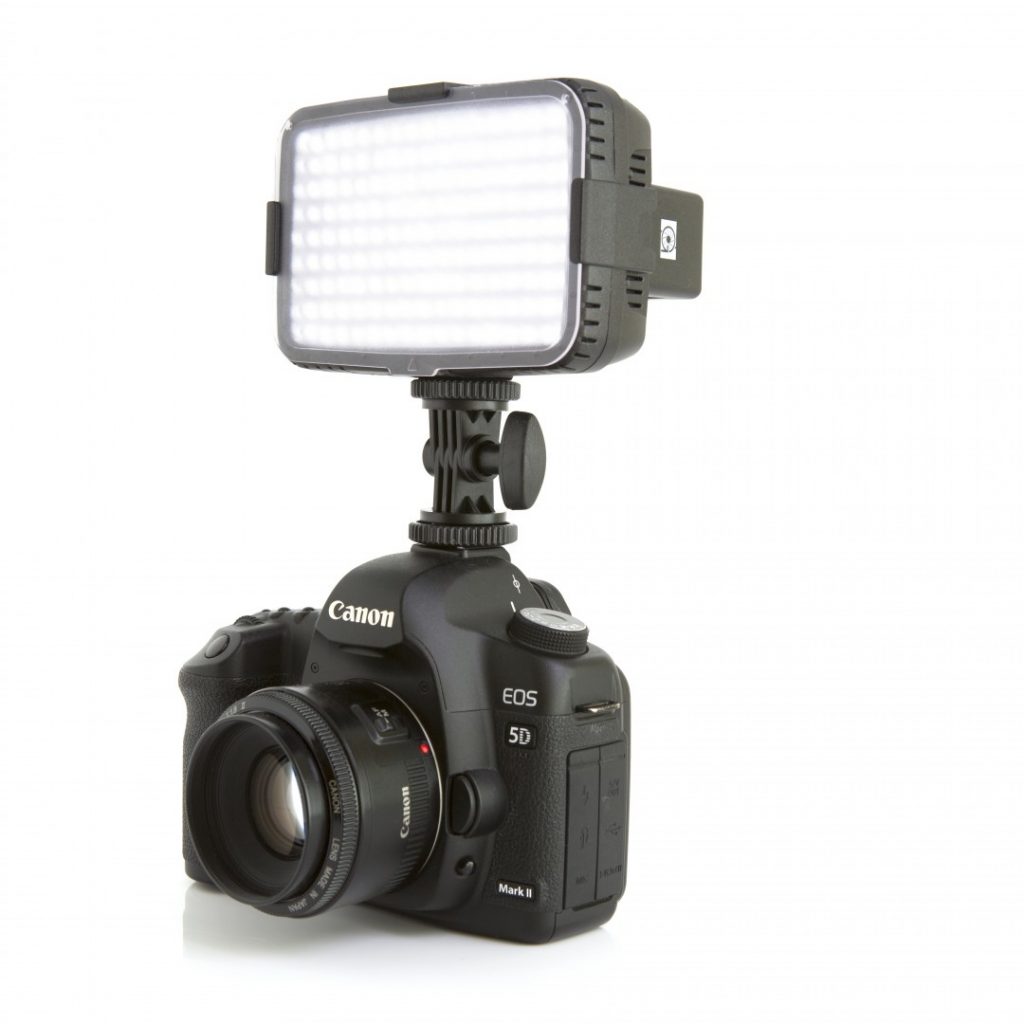 The CNLUX1600C is bi-colour, with colour temperature adjustable 3200K-5600K. Power output is 9.6W, and weight is 175g. This kit is also supplied with an ultrasoft diffuser, as well as pink and blue filters. SRP is £119.94 including VAT.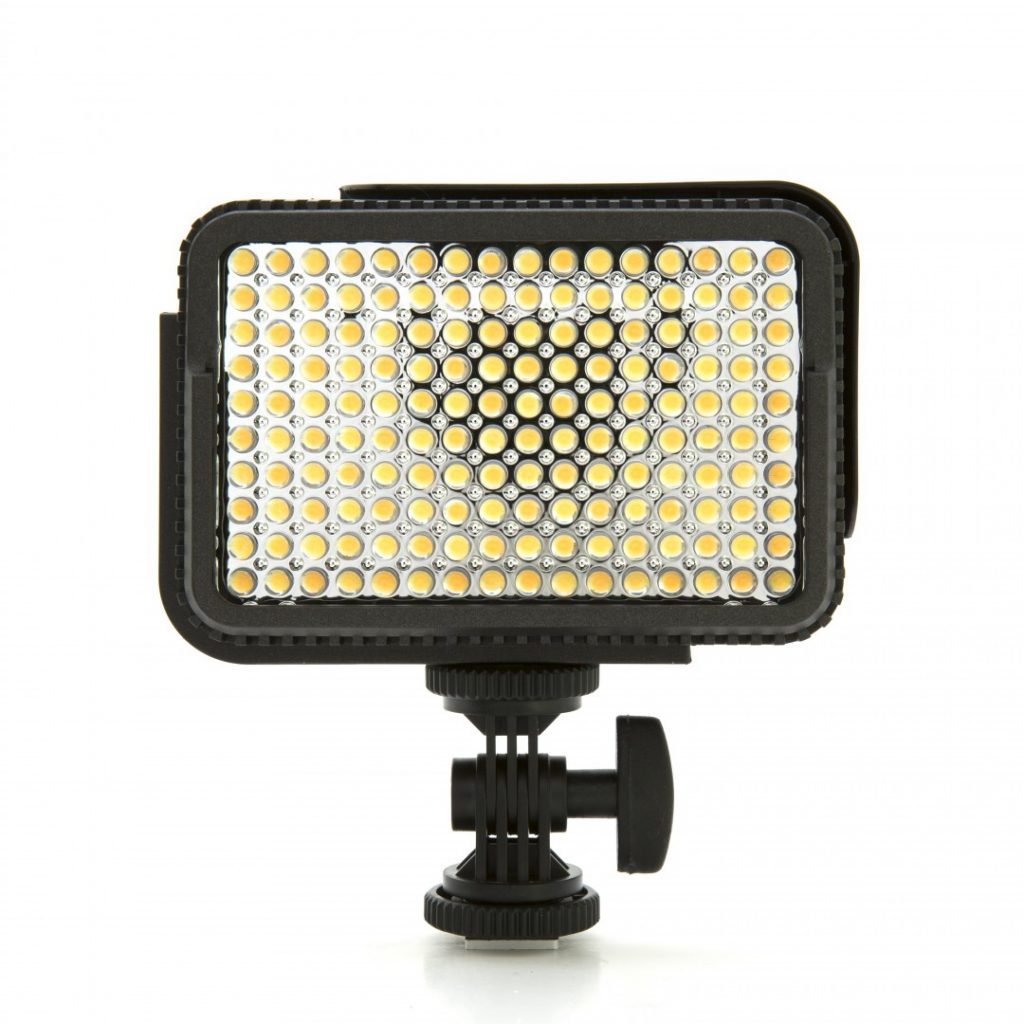 Finally, the NanGuang LED Fresnel Light [CN8F] is designed to be used on-camera, or stand-alone, and emits a very powerful beam from its single light source. The front Fresnel lens can be adjusted via a side-mounted knob to give an angle of beam between 10 to 60 degrees. Another knob gives control of the brightness from 0 to 100%. There's also a convenient battery level indicator on the side of the light. The lightweight CN8F can be either used on the camera's shoe, or on a stand or tripod via its 1/4 inch thread.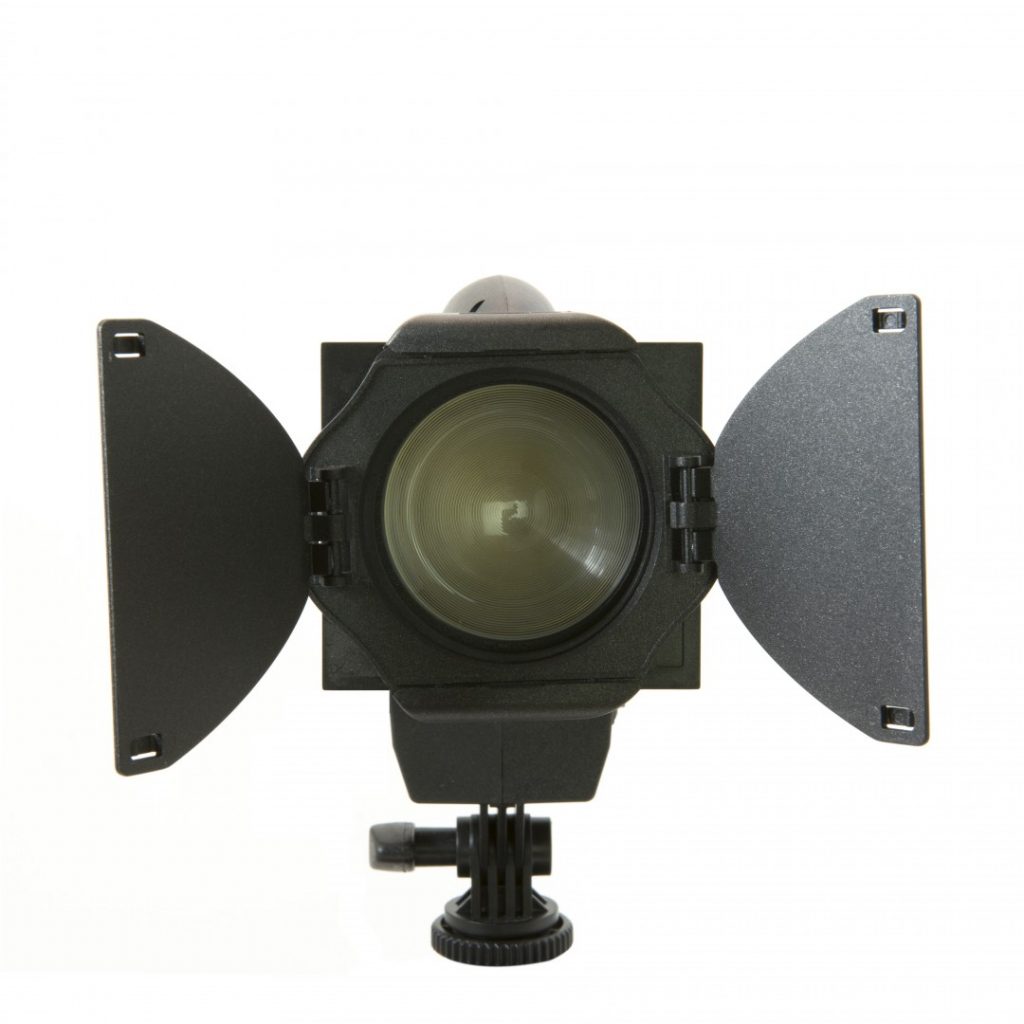 The lower section of the head has a locking knob that enables the user to adjust and direct the light upwards or downwards when in use. A rotating frame on the front of the lens holds up to three filters of 65 x 70mm. Orange 3200k and blue 6500K filters are included in the kit, as well as a gelatine filter holder, barn doors and a padded carry case. The 8 Watt single LED light gives 95 CRI, illumination of 560 LM and a colour temperature of 5600K. Weight is 550g without batteries. Dimensions: 200 x 160 x 85mm.
SRP is £239.94 including VAT.
For further details visit www.kenro.co.uk