MOZA Mini-P Foldable 3-Axis Gimbal Unveiled
During what is proving to be a very slow month for imaging news, we've seen light of another new, foldable, 3-axis gimbal for smartphones and small camera devices. This time from MOZA and it's called the Moza Mini-P.
MOZA have been exhibiting at the Chinese trade show BIRTV 2019, where they presented the new gimbal, which is announced just days of similar announcements from both DJI, with their Osmo Mobile 3, and Benro, with the all-new 3XS LITE gimbals. The Mini-P is a 3-in-1 gimbal that's presented as being able to carry a smartphone, action camera, and just about any regular-sized compact camera. It's said to be packed with features to make moving smaller cameras both simple and smooth.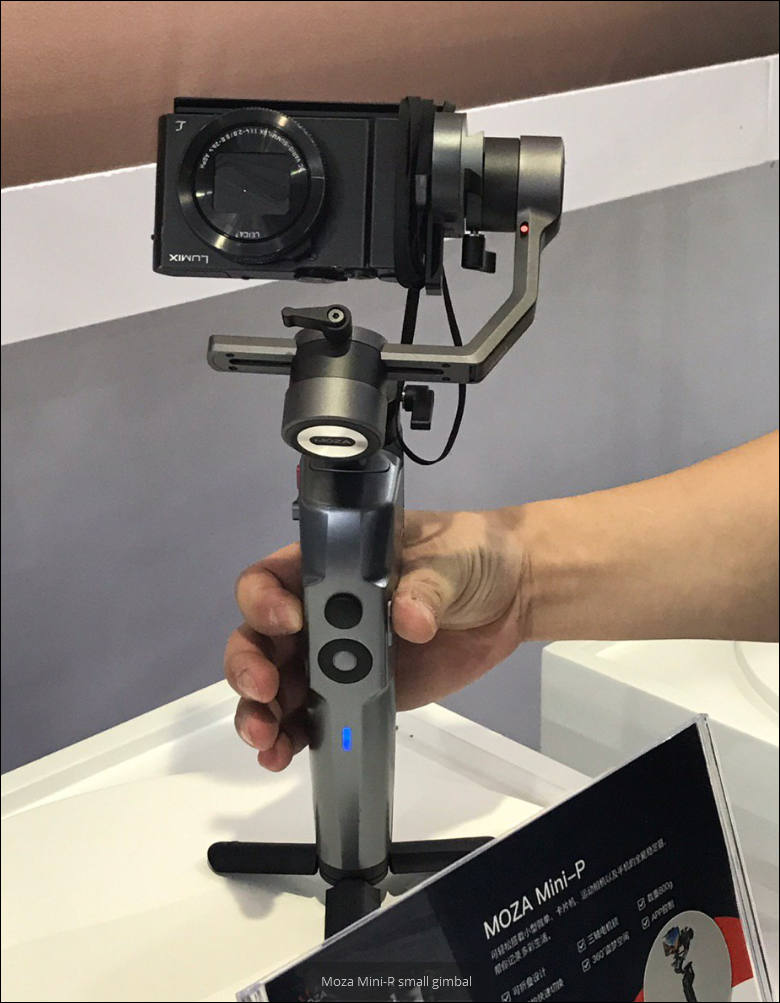 One major difference with the new MOZA Mini-P and the recently announced competition is the potential payload. MOZA's new gimbal has a minimum load of 140g and a maximum of 800g. This promises the possibility of using 'actual' cameras on the gimbal, whereas the others from Benro and DJI have been designed specifically for mobile shooting.
Structurally, the MOZA Mini-P has similarities with its foldable form and has an unfolded scale of 328mm, whilst folded, it comes in at 198 mm.
Combined with the advantage of three-axis lock design, the Mini-P is easy to store. In addition, the highlight features such as memory quick release system, Inception Mode and FPV Mode also make the Mini-P an interesting prospect.
We'll be looking to get hands-on with the MOZA Mini-P shortly, so watch this space as we gain more information including further specs and pricing.