LUMIX G9: Panasonic's Flagship Compact System Camera Announced
Panasonic have introduced their brand-new flagship Compact System Camera, the LUMIX G9
Boasting convenient portability with super-high-speed responsiveness, the LUMIX G9 has evolved from tachnology in the LUMIX GH5. The LUMIX G9 promises the highest-ever image quality in stills shooting by increasing resolution, gradation and colour reproduction with its 20.3-megapixel Digital Live MOS Sensor [without low-pass filter].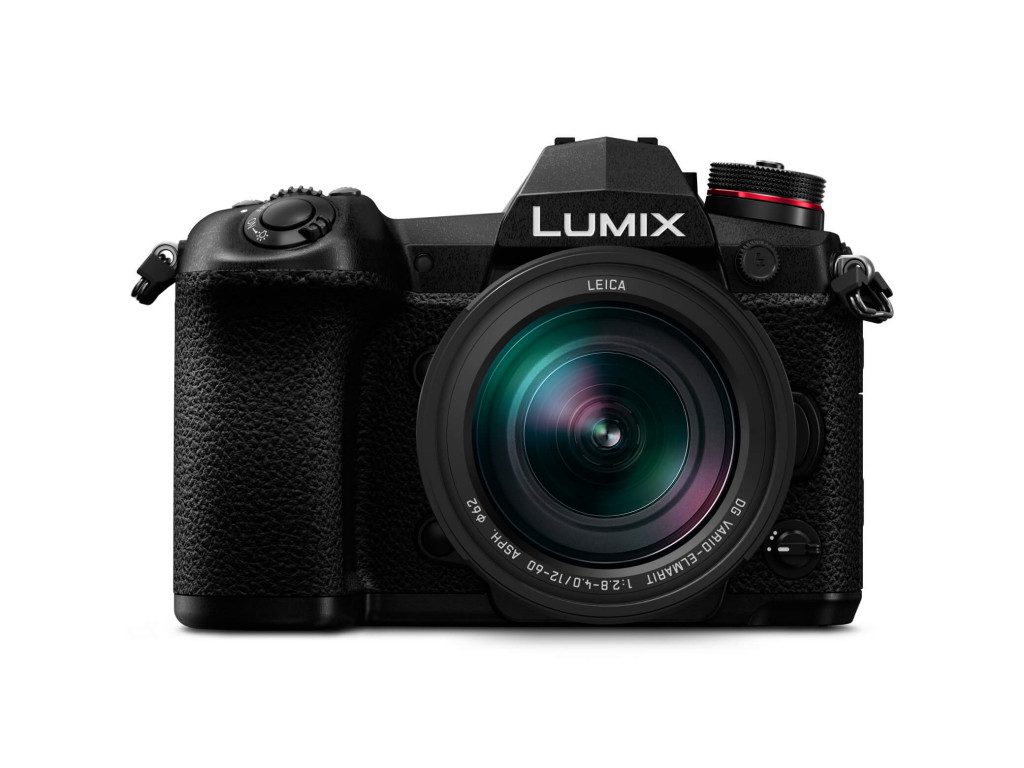 An impressive High Resolution mode is on board, providing 80-megapixel [equivalent] images in JPEG/RAW formats in camera. The native Venus Engine processor renders precise yet natural shots with some clever function that Panasonic call 'Multipixel Luminance Generation' and 'Intelligent Detail Processing'.
The image stabiliser [IS] in the LUMIX G9 has been significantly improved, promising up to 6.5-stop slower shutter speed, achieved by a more accurate calculation of shake in multiple shooting conditions, utilising information of angular velocity and motion vector acquired not only from the gyro-sensor but also from the image sensor and accelerometer sensor.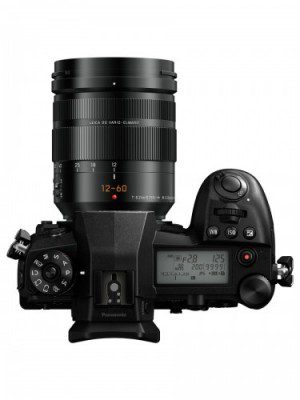 By combining the 5-axis Body Image Stabiliser, [B.I.S] and 2-axis Optical Image Stabiliser, [O.I.S] and the 5-axis Dual Image Stabilizer, [I.S.] the camera compensates for bigger movements that have been uncontrollable in previous models. The results of this combined effort of promises greatly improved stabilisation when shooting in telephoto and in adverse situations, such as at night, in high winds or single-handed shooting.
The 5-axis Dual I.S. works in both photo and motion picture recording, including 4K video.
The LUMIX G9's high-speed auto focus, [AF] paired with Panasonic's Depth from Defocus [DFD] technology, claims to achieve the world's fastest AF speed of 0.04 sec.
The LUMIX G9 also boasts a super-fast 20 fps/60 fps in 20.3mp full res, and complying with 6K/4K PHOTO, you are able to choose the most suitable burst shooting mode in addition to the regular consecutive shooting mode depending on the situation.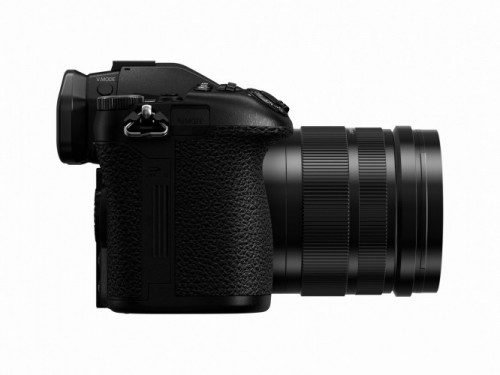 Further to it's numerous chart-topping features, The LUMIX G9 has the largest-in-class OLED Live View Finder, [LVF] offering 120 fps display with a high magnification ratio of approx .1.66x / 0.83x [35mm camera equivalent] promising zero blackout, even in high-speed burst shooting modes.
To withstand heavy use, the new camera from Panasonic has been constructed in a magnesium alloy full die-cast front and rear frame and is not only splash and dust-proof, but also freeze-proof, [down to -10 degrees centigrade].
The G9 has a double SD Memory Card slot, compatible with high-speed, high-capacity UHS-II cards and on the rear, you'll find a 3.0-inch free-angle LCD monitor in 3:2 aspect with 1,040K-dot high resolution.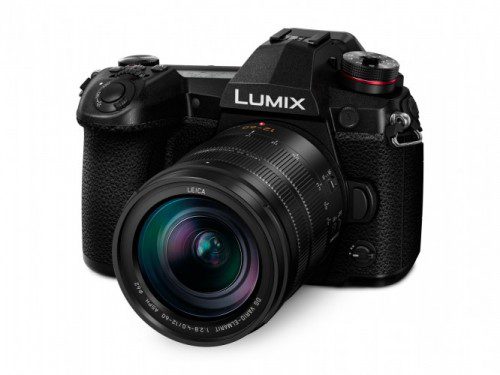 The LUMIX G9 offers compatibility with Bluetooth 4.2 [so called BLE: Bluetooth Low Energy] offers constant connectivity with mobile devices with minimal power consumption. With regards to WiFi, 5GHz can be selected in addition to the regular 2.4GHz for an even more secure and stable connection.
The new flagship Panasonic LUMIX G9 Compact system Camera will be available from January 2018 in three kit options:
Body Only: RRP: £1,499 / €1,729
M Kit: Panasonic Lumix G9 & Panasonic 12-60mm Lens: RRP: £1,699/€1,929
L Kit: Panasonic Lumix G9 & LEICA 12-60mm Lens: RRP: £2,019 / €2,329