Get Outdoors with the New Lightweight & Weather Sealed OM System OM-5
The all-new OM System OM-5 has been revealed. A tough, compact Micro Four Thirds camera with high-quality features, the OM-5 has been designed for adventure. The new camera from OM System has a spec sheet that suggests it will perform well for both stills and video shooting, with the ability to shoot vertically and share content directly to social media with wireless remote capabilities. With 5-axis stabilisation, in-built ND filters, and more advanced AF functionality, have the M43 masters hit a home run?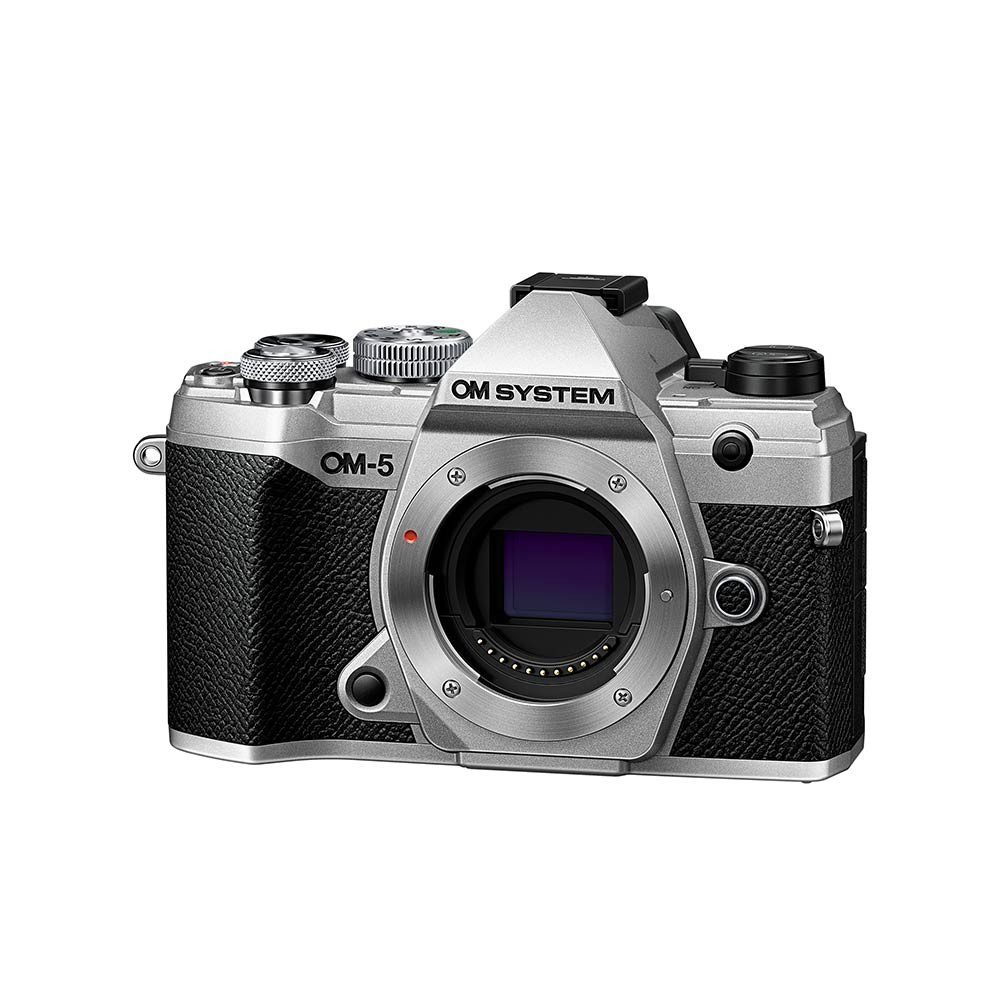 OM-5 Key Features:
20mp Live MOS Sensor
Vertical 4K 30p Video
TruePic IX Image Processor
Handheld High-Res Shot
Live Composite
Focus Stacking
Extreme weather resistant
Compact, Lightweight and 5-Axis Image Stabilisation
The new OM SYSTEM OM-5 comes fully loaded with OM System's incredibly impressive and already proven 5-axis image stabilisation. It weighs just 366 grams [without a lens, of course] and provides [up to] 6.5 shutter speed & 2 steps of image stabilisation. This, combined with a compatible lens, extends to 7.5 steps due to the 5-axis sync IS. This image stabilisation allows for shooting with slow shutter speed effects in situations where a tripod isn't an option. This makes the new camera a great choice for the user that's being targeted by OM System, the outdoor, travelling photographer and videographer. With the inclusion of OM System's outstanding 20.37 million Live MOS sensor and the high-performance TruePic IX image processing engine, the new camera promises to produce natural gradations in images with minimal noise and high image quality even at high-sensitivity settings.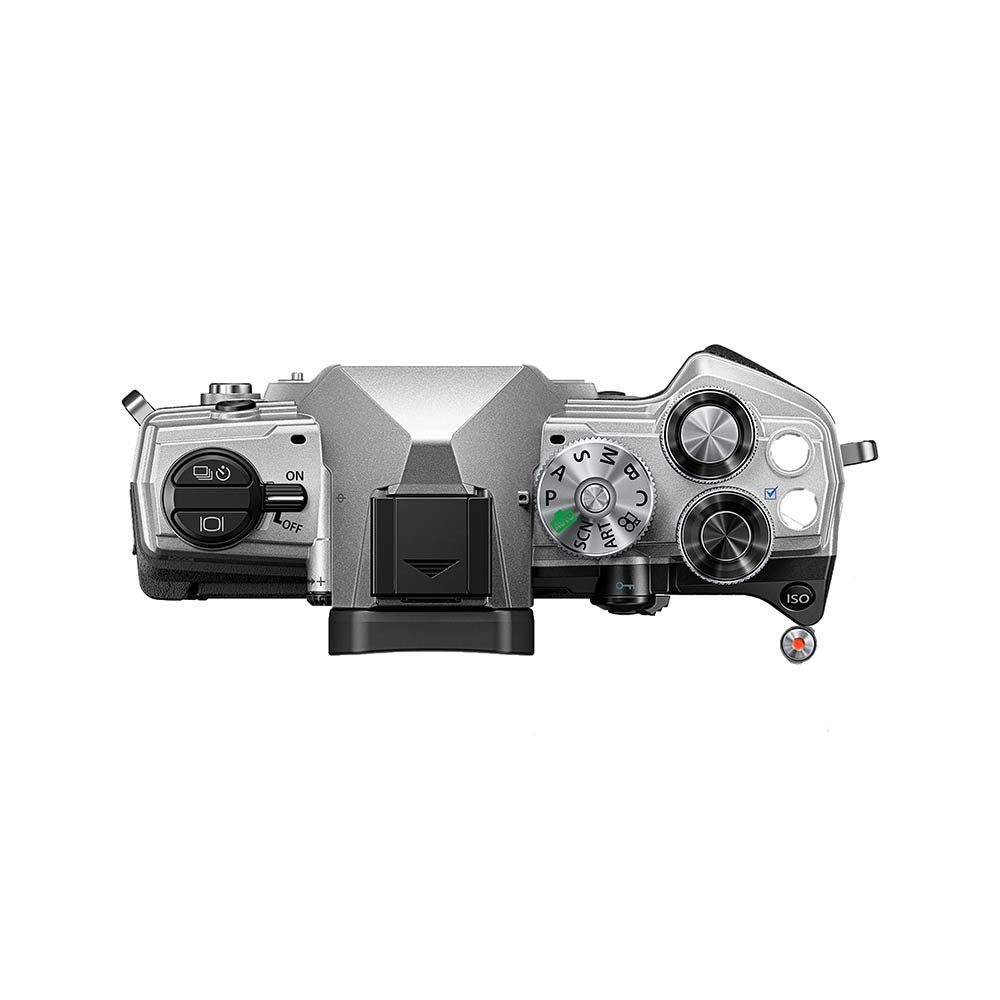 Get Outdoors with the OM-5's IP53 Protection Class Weather Sealing
The new OM System OM-5 has arrived with extreme weather sealing throughout its body. This delivers IP531 protection class dustproof and splash-proofing with freezeproof capabilities that will keep you shooting without any issues, right down to -10°C. It's also fitted with a SSWF [Supersonic Wave Filter], which reduces potential issues with dust and dirt on the sensor when switching lenses; more good news for the outdoor photographer. You'll find the BLS-50 battery in this model, and the [included] USB-AC adapter can be used to charge the camera.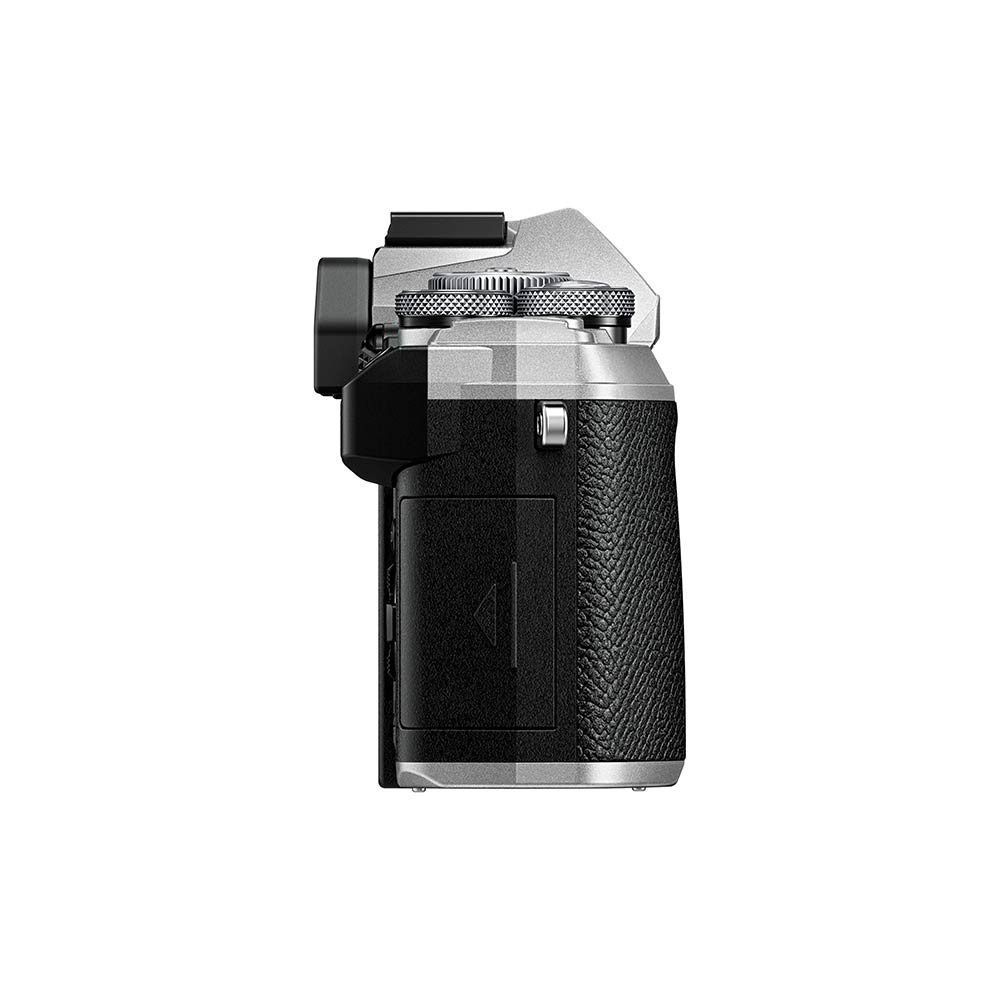 4K Hand-Held Video & Vertical Video
The OM-5's effective in-body 5-axis image stabilisation offers its benefits when shooting video. Combined with the dedicated video electronic stabilisation, it allows for stable, hand-held 4K video shooting without time limits. The camera utilises On-chip Phase Detection AF sensor information for video focusing control to deliver smooth focusing that matches the characteristics of videos. OM-Log is supported for a greater level of freedom over editing thanks to colour grading, which allows users to capture highlights and shadows without overexposing or underexposing shots.
Vertical video is also supported in this model; videos recorded vertically are saved as vertical files, making them easy to post on social media without the need for additional editing software. Users can also pair the camera with the high-res LS-P5 linear PCM recorder to capture audio while recording videos and the Slate Tone feature is available for easy audio data synchronisation while editing videos.
OM System OM-5 Feature Details
The OM-5 has plenty of high-end, tech-driven photography features, which will allow users to capture images that would ordinarily demand specialist equipment or additional image editing software.
High-Res Shot: This model supports Handheld High-Res Shot, which merges multiple images to create approximately 50 Megapixel high-resolution images. With this feature, users can enjoy hand-held shooting from nearly any angle while capturing high-resolution images. Merging multiple images not only improves resolution but also minimises noise. The popular Tripod High-Res Shot is also included in this model. 
Live ND: Achieve slow shutter speed effects like those using ND filter up to ND16 [4 shutter speed steps]. This feature delivers slow shutter speed effects even on ultra-wide-angle lenses that cannot accommodate an ND filter, and the effects can be viewed before capturing the photo using the viewfinder or on the LCD monitor when LV Simulation is activated. 
Pro Capture: Pro Capture begins recording once the shutter button is pressed halfway and records previous frames beginning with the moment when the shutter button is pressed fully, ensuring users never miss moments due to human reaction and camera operation time lag. With high-speed sequential shooting up to 30 fps [AF/AE locked], up to 14 previous frames can be captured. 
Focus Stacking: Focus Stacking captures eight shots at different focal positions and automatically generates a single image so users can incorporate background defocusing effects without excessively stopping down the aperture for control over the depth of field that matches the subject. This feature is useful for macro shooting. 
Live Composite: With this feature, users can easily capture beautiful, varied shots while watching the image build on the Live View screen, even in situations where exposure control is difficult, such as when shooting a city against a starry sky. 
Keystone Compensation: Just as if shooting with a shift lens, users can view effects in the Live View screen, while using vertical/horizontal simultaneous trapezoidal compensation and perspective enhancement.
Pricing and Availability
The new OM System OM-5 will be available in late November at £1199 [body only] and £1499 with 12-45mm F4 PRO lens. See more at OM System's dedicated web pages.