Three Serious LED lights Announced from Kenro
There was a time, not so long ago, when Kenro were almost exclusively known for their vast range of branded photo frames.
The frames remain, but under the watchful eye of MD Paul Kench, and son of founding partner Tony, the company have been riding the ever-changing wave that is the imaging market; managing to stay ahead, whilst predicting the increasing consumer appetite for both photo and video products.
Typical of this is their announcement of three brand new, heavy duty LED continuous lights, that promise outstanding performance for image makers in all camps; extending their NanGuang Fresnel lighting range.
Fresnel lighting is more directional and is often preferred in studios and on location shoots, where light strength and direction is more important than heavily diffused lighting that flat panel lights produce
The CN60F, CN100F and CN200F join the existing CN20FC and CN30F in the range, all with considerably more power.
While not strictly 'spot' lights, as they don't have a clear lens, Fresnel lighting is directional and is often used for top and backlighting, as they offer a wider angle of light than spotlights.
The CN60F operates silently, cooled by passive air flow, which makes it perfect for studio or video use and the beam angle is variable from wide 55 degrees to a narrow 12 degrees, and the power is dimmable 0-100%, controlled by manually operated knobs at the rear of the unit. The head also has a built-in 2.4G receiver, which allows the beam angle and power to be controlled via an app or wireless controller (not currently available, but coming soon).
The kit includes a padded carry case for protection and ease of transportation, CN60F head, barn doors, light stand mount bracket, Fresnel lens, filters (3200K, 4000K and 4800K) and power adapter.
SRP is £527.94 inc VAT.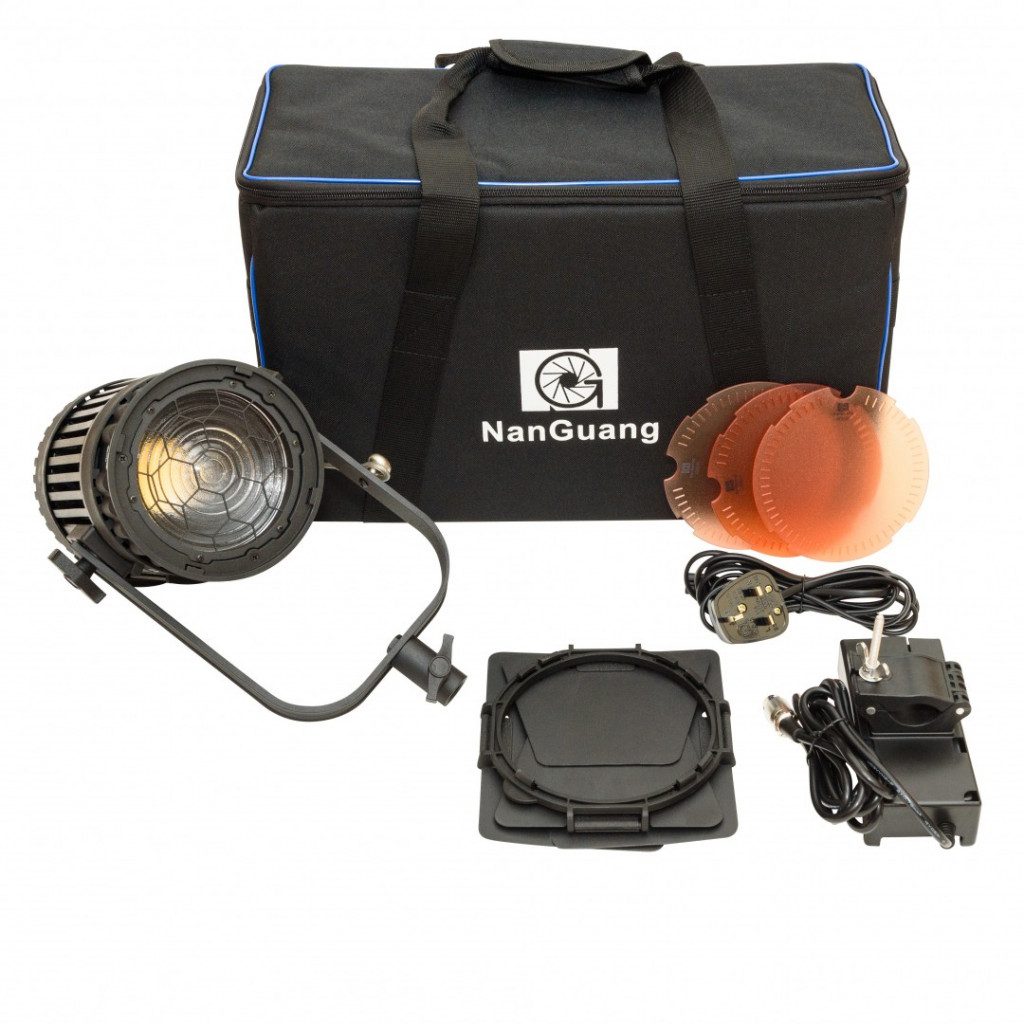 The NanGuang CN100F Fresnel Light kit from Kenro
Need more power? The NanGuang CN100F and CN200F provide 100W and 200W power output (respectively) and have the added feature of being able to be controlled via a DMX lighting desk.
The NanGuang CN100F features a variable Fresnel lens with a beam of 10-65 degrees and has an illumination level of 8448 LM. Head weight is 3.85kg and full kit weight is 7.5kg. SRP is £995.94 including VAT.
SRP is £995.94 inc VAT.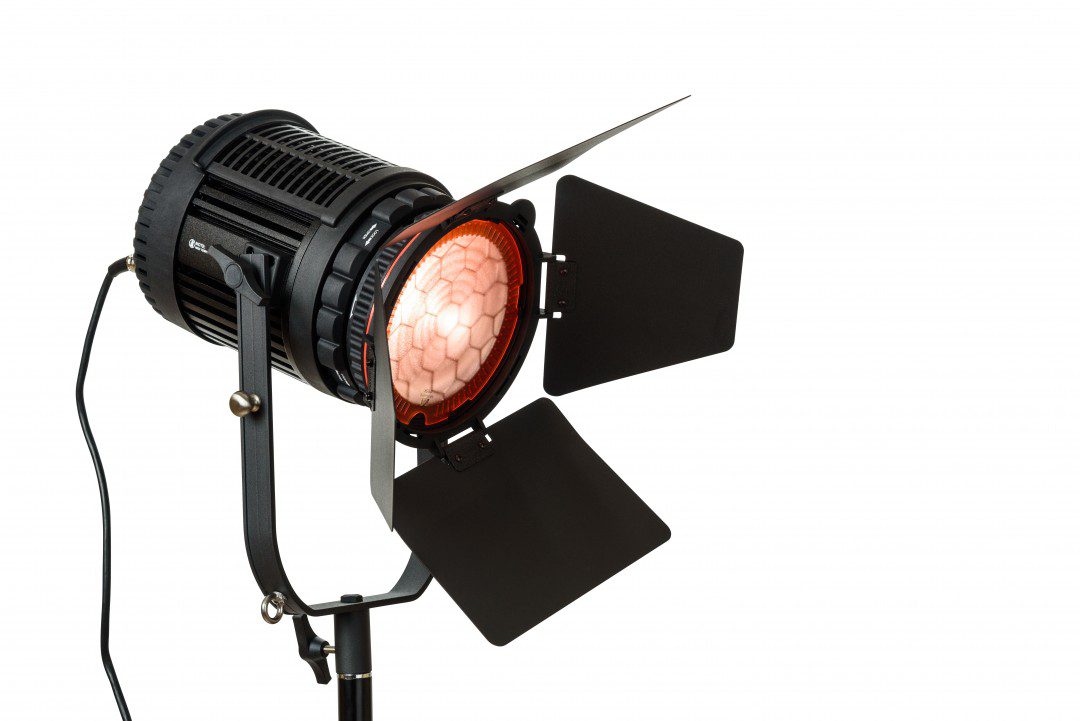 The NanGuang CN100F Fresnel Light from Kenro
The NanGuang CN200F's Fresnel lens focuses between 12 and 35 degrees and illumination level is 11923 LM. Head weight is 7kg and full kit weight is 17kg.
SRP is £1,620 inc VAT.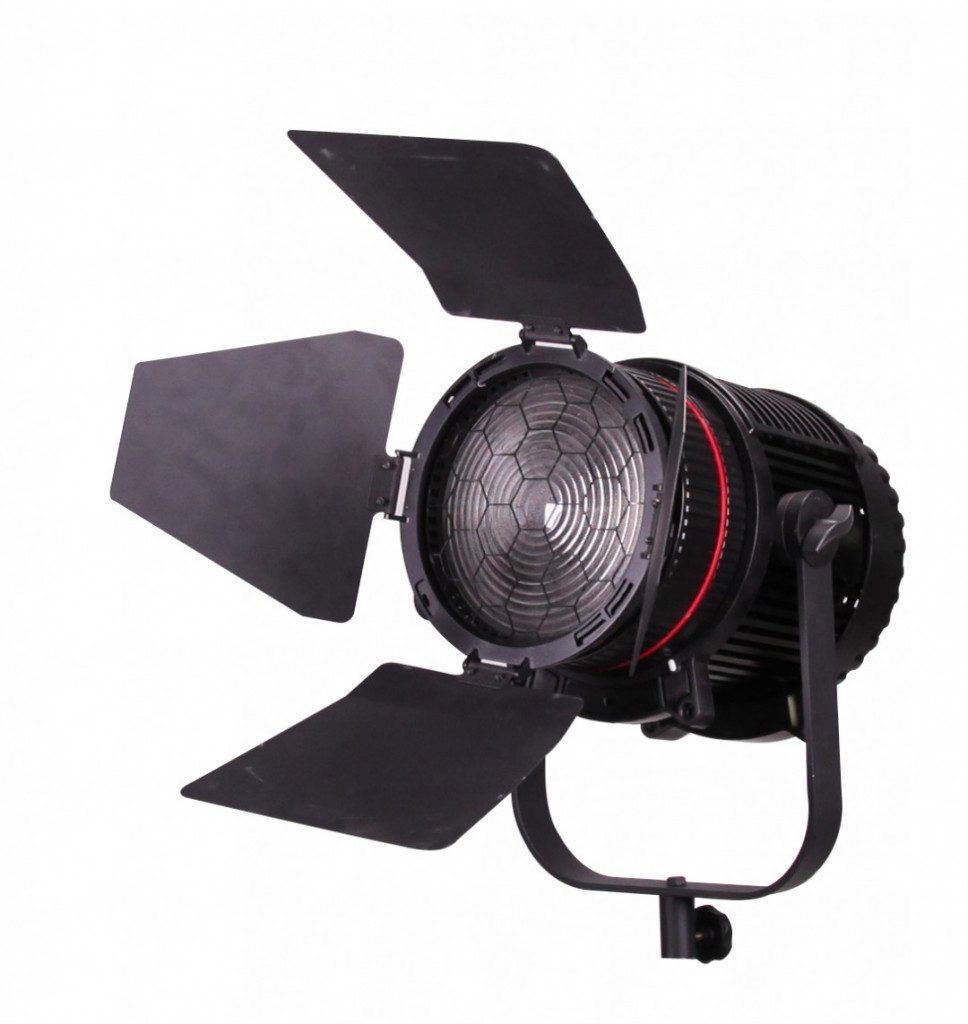 The NanGuang CN200F Fresnel Light from Kenro
Paul Kench, MD at Kenro told PhotoBite: "The new, more powerful NanGuang Fresnel LED lights, are particularly suited to commercial and large product photography applications where stronger, more directional lighting is required over a wide angle. They are often used in conjunction with other light types, like panels and spots to create the perfect lighting setup. The whole of the NanGuang lighting range offers such great value, and because of this it is much easier for photographers to purchase additional lights to cater for all types of photo shoots."
More info at kenro.co.uk