Fujifilm's New London Home To Be Named the 'FUJIFILM House of Photography': Opening Winter 2019
Since announcing their new concept experience centre in the heart of Covent Garden, London, Fujifilm has gone on to reveal the name of the centre, which will be the 'FUJIFILM House of Photography'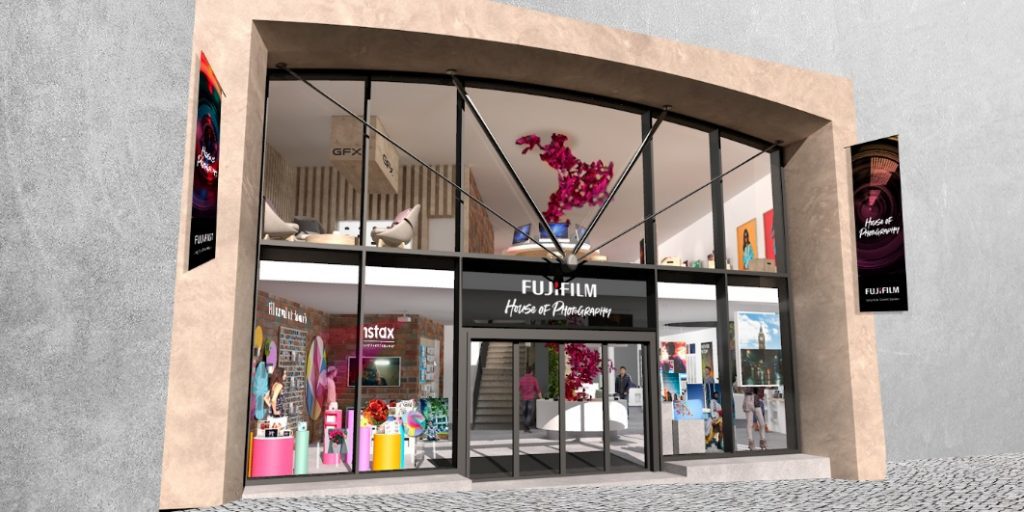 Fujifilm's exciting new project has been produced by retail specialists Liberation Build and will be spread over three floors. A world-first for Fujifilm, the new concept experience centre will celebrate and showcase all aspects of Fujifilm's innovative photography and imaging brands, taking visitors from each end of the photographic experience; from picture taking to picture making.
Yoshitaka Nakamura, Managing Director, FUJIFILM UK, said: "Fujifilm is passionate about the preservation of people's memories and is committed to more than just keeping the spirit and culture of photography alive – we want it to thrive. The House of Photography, a Fujifilm first, will help us do just that, and I am proud that Fujifilm and photography will have a new home in London's premier shopping, entertainment and cultural destination."
Opening this winter, the new centre will become a permanent addition to London's Covent Garden, to inspire and encourage visitors to get creative and immerse themselves in the world of photography and experience all Fujifilm has to offer. Today, Fujifilm confirmed further details of the experiences on offer at the centre including:
instax: The House of Photography will showcase the variety of instax instant cameras and printers on offer. Visitors will have the opportunity to handle the latest products and learn about features across the whole range, including its latest model; instax mini LiPlay, a 2 in 1 instant camera and printer.
Digital Cameras: There will be numerous opportunities throughout the store for visitors to get hands-on and use the wide range of Fujifilm Mirrorless Cameras and Lenses in a variety of combinations. Both X Series and GFX will be available at the House of Photography.
Wonder Photo Shop: This has been growing around the world as the benchmark for all Printing & Photo Gifting Services Fujifilm has to offer. At the House of Photography, visitors can learn how creative they can be with their photos, whether they are taken on a camera or a smartphone and will have the opportunity to create their own photo books and photo gifts. Kiosks will be available around the centre for instant printing, and visitors will Film products and processing services will also be available.
Midnight Studio & Social Studios: There will be several dedicated studios where members of the public can test Fujifilm cameras and lenses, and directly compare their images from their smartphones. Loans of products will be available and visitors will have the opportunity to use them in-store freely. X Series, GFX and instax will all be accessible to use within the studio spaces.
Gallery: Within the House of Photography, there will be a dedicated Gallery and Exhibition space, showcasing Photographers' work shot on Fujifilm products. The exhibition will change regularly, however will launch with renowned photographer Markus Klinko, who has shot on Fujifilm for over 30 years. The debut exhibition will feature Markus' portraits of David Bowie.
Fujifilm School & Workshops: Fujifilm is committed to educating those who are keen to learn more about photography. There will be a dedicated seminar zone offering informative sessions on products and services as well as informative seminars and workshops with X Photographers and other partners. The seminar sessions will be free of charge and the full schedule will be available both in-store and online.
Members Area: Available exclusively to FPS [Fujifilm Professional Service] members, this will be a dedicated area for photographers to use at their leisure and network with other Fujifilm Professionals. Fujifilm technicians will also be on-site offering a 'Quick Maintenance Service' for all X Series and GFX users.
Studio Rental: There will be a 10m x 5m dry studio available on-site to rent, on a half-day and full-day basis. Rates will be confirmed nearer the time of launch.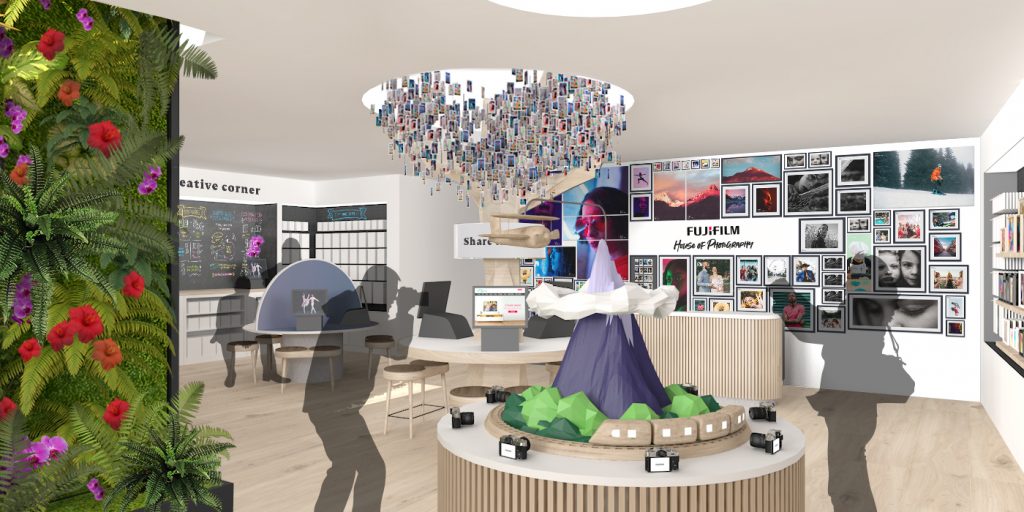 Theo Georghiades, Project Leader, FUJIFILM House of Photography London, and General Manager of Electronic Imaging, FUJIFILM UK, told us: "Fujifilm has proven over decades that we are at the forefront of photographic technology, constantly evolving and innovating. Alongside this, our developments in paper and ink technology mean that we are unique in our abilities to bring images to life. The House of Photography will put the customer at the heart of the experience as a place for everyone to completely immerse themselves in the world of photography, from picture taking to picture-making."
Luke Allum, Creative Director, Liberation Build, said: "We challenged ourselves to create one of the most photographed stores in London. The House of Photography aims to amplify society's love of photography via a wonderland of sensory photo opportunities. A hub of activity and learning, encouraging visitors to get hands-on with product and explore how only Fujifilm can take visitors on the journey of Photo taking through to making and beyond. We are delighted that our strategic vision, branding and designs have been so fully embraced by Fujifilm. We believe the customer experience will be North Star for retail, a breakthrough that shows the future of UK retail can be bright."