Far Out Man: Sony α7S II Shoots 4K Videos in Outer Space
Sony's α7S II full-frame mirrorless camera has been on a mission to the International Space Station and has shot some 4K footage of outer space
The α7S II is the world's first commercial camera to be mounted on the exterior of the International Space Station [ISS] and applied to capture 4K video. The resulting films display Japanese islands from space with footage shot both in the day and at night. The films were able to be captured by virtue of the α7S II's high sensitivity performance as well as its high-resolution 4K recording capability.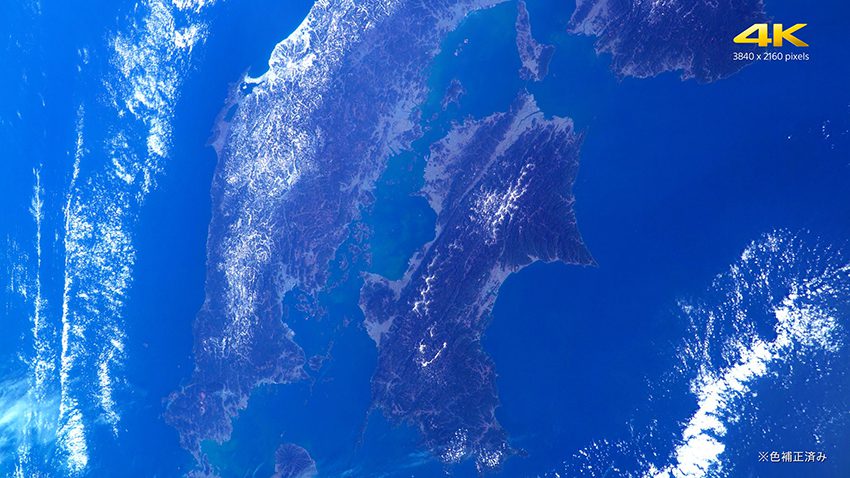 The α7S II had been selected as the camera for the new exterior platform on the ISS's Japanese Experiment Module known as "KIBO". As a result of various tests conducted by JAXA, it was confirmed that the α7S II possesses the durability and reliability to withstand the unique and unforgiving environment of outer space, including high vacuum, cosmic radiation, and abrupt temperature fluctuations.
The α7S II was carried to the ISS by the "KOUNOTORI" cargo transporter that launched from the Tanegashima Space Centre on December 9, 2016, and was subsequently installed on 8th February this year. From 400 km above the surface of the earth, the α7S II completes an orbit around the planet approximately once every 90 minutes, recording a variety of 4K videos and still images.
Mounting position of the α7S II on the ISS (© JAXA/NASA)
Sample content taken outside of the ISS can be viewed at the "α Universe" official site. The English site includes the footage of the East coast of the United States by night.
Watch the short film below to see an example of some of the footage currently being shot by the Sony α7S II. You have to ask yourself, who is it that pops out to switch the card and battery?