EISA Award Winners of 2020-2021
The EISA [Expert Imaging & Sound Association] awards have announced their winners for 2020-2021. EISA Awards award new products that combine the most advanced technology and desired features with class-leading performance. If you're looking for a good camera, lens or phone for that matter, it's worth looking to EISA for some guidance. Down below we'll be looking at the winners from the likes of Sony, Nikon, Canon, Tamron & Huawei.
Sony
EISA VLOGGING CAMERA 2020-2021 – Sony Vlog Camera ZV-1
This vlogging-inspired compact camera is aimed at content creators and vloggers, offering great video quality with 4K recording and S-Log gamma and easy-to-use features such as a Bokeh Switch and Product Showcase Setting. Its high-quality built-in Directional Mic comes with a windscreen for outdoor shooting; you can use an external microphone via the audio input or the Multi Interface Shoe. The ZV-1 is also a great photo camera with a fast AF system and versatile vari-angle LCD screen. Together with the optional grip that features a built-in wireless remote control and doubles as a tripod, the ZV-1 is an excellent production tool which lets vloggers easily create content.

EISA Says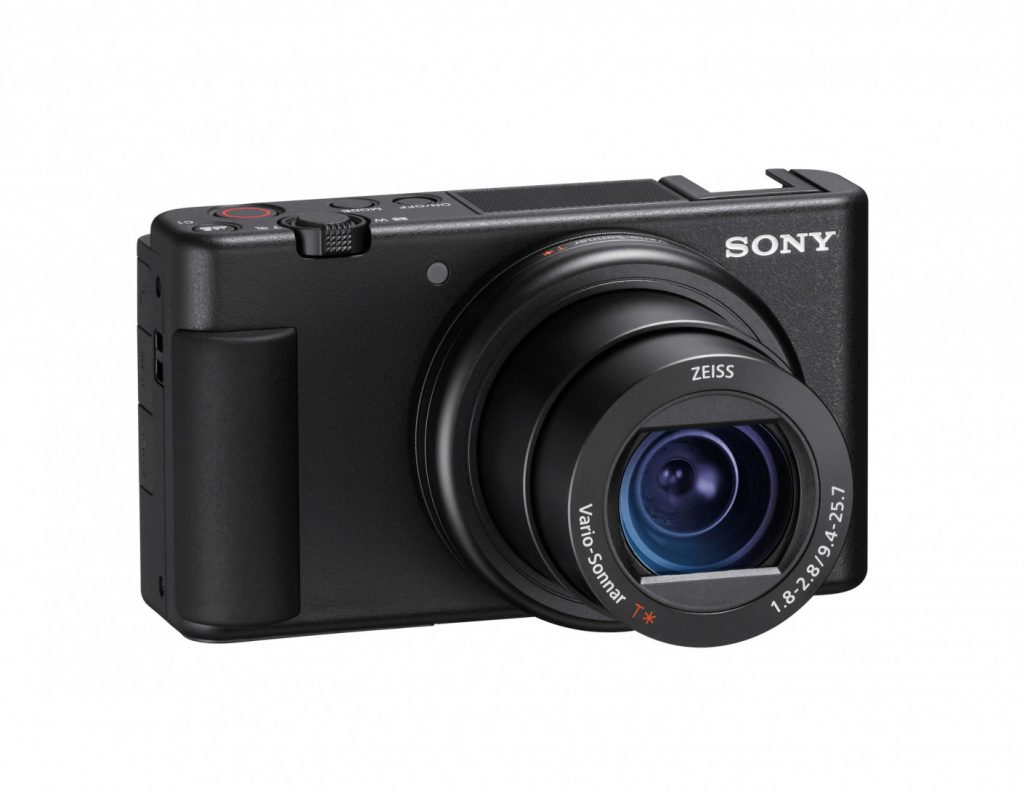 EISA ADVANCED FULL-FRAME CAMERA 2020-2021 – Alpha 7R IV
The Sony Alpha 7R IV is the first full-frame mirrorless camera to boast an impressive resolution of 61-megapixels. It's also equipped with one of the industry's best autofocus systems, including AI-driven Real-time Tracking and Real-time Eye AF. Up to 10fpsvburst shooting with AF and AE is possible, either mechanically and electronically. Thanks to its 5-axis in-body image stabilisation, blurred pictures due to camera shake are reduced to a minimum. With its sharp electronic viewfinder and extremely fast BIONZ X™ processor, this camera is a highly reliable and capable tool that provides the versatility to handle virtually any photographic situation to the highest standard.

EISA Says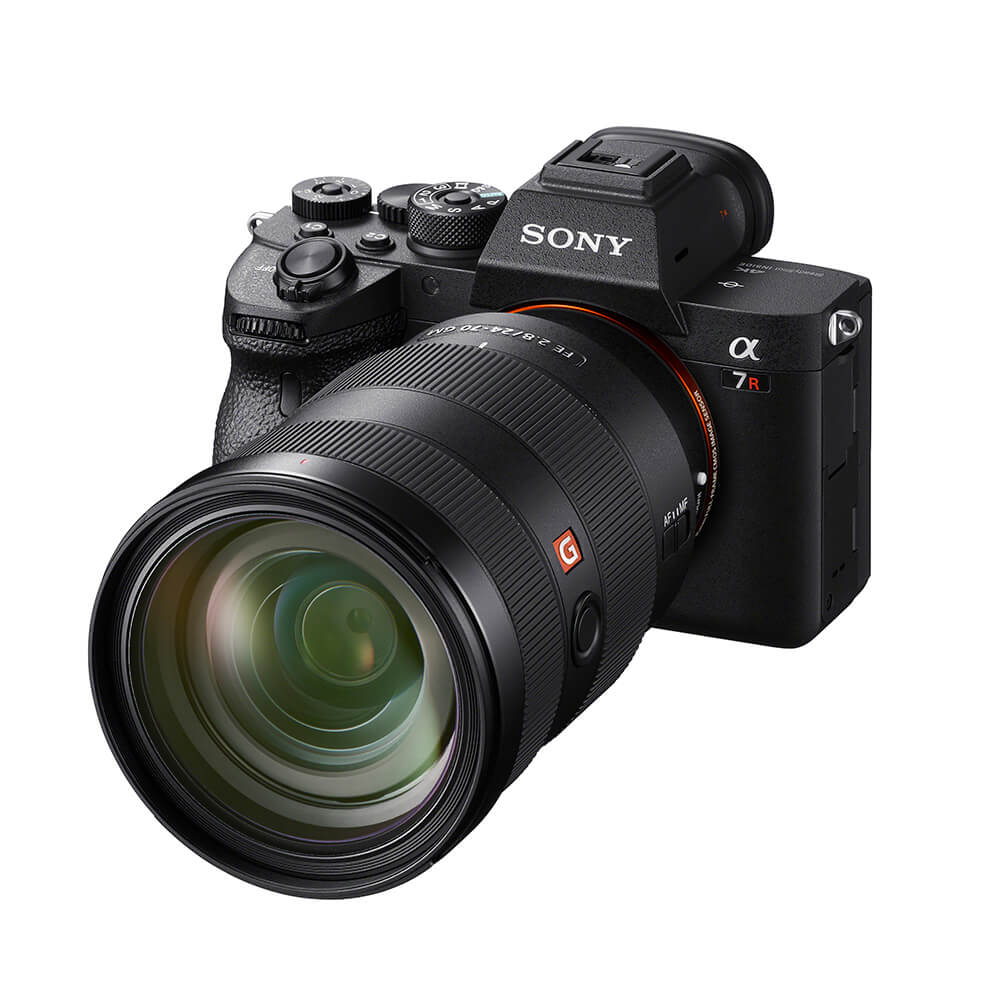 EISA SUPER TELEPHOTO ZOOM LENS 2020-2021 – FE 200-600mm F5.6-6.3 G OSS
This ultra-telephoto zoom will be appreciated by those who love wildlife, nature, sports or bird photography but don't want a heavy lens. It is affordable and lightweight for its class, yet delivers great sharpness even at maximum aperture, which is very important for a lens that will often be used between 400mm and 600mm. Autofocus is very fast, and the large zoom ring moves smoothly from 200mm to 600mm without changing the length or balance of the lens, making it comfortable to use. The range can be extended even further with Sony's 1.4x and 2.0x teleconverters, maintaining full autofocus capability.

EISA Says
EISA WIDEANGLE LENS 2020-2021 – FE 20mm F1.8 G
The compact and lightweight Sony FE 20mm F1.8 G is an exceptional lens that provides really sharp images in all areas of the frame, even at f/1.8. Its optical design features advanced aspherical elements and extra-low dispersion glass to deliver high corner-to-corner image quality with minimal distortion while suppressing chromatic aberration. The 9-bladed diaphragm allows the photographer to create beautifully blurred backgrounds. Two XD Linear Motors guarantee very fast, precise and silent focusing, while the 19cm minimum focus distance [18cm in manual focus mode] can be used for striking close-ups.

EISA says
EISA MULTIMEDIA SMARTPHONE 2020-2021 – Xperia 1 II
Sony's Xperia 1 II is a multimedia powerhouse tailor-made for photographers, videographers, cinematographers, cinephiles, audiophiles and mobile gamers. Its triple-lens camera shares technology from Sony's advanced Alpha interchangeable lens cameras, enabling a burst shooting of up to 20fps with continuous autofocus and auto exposure plus automatic eye detection and Real-time Eye AF which works on both humans and animals. While Photography Pro and Cinematography Pro mirror the user interface of Sony's professional range. For media consumption on the go, Xperia 1 II features a 21:9 CinemaWide 6.5" 4K HDR OLED display with enveloping audio delivered by Dolby Atmos – plus support for the immersive 360 Reality Audio music format. Gamers, meanwhile, can link up a PlayStation®4's DUALSHOCK®4 Wireless Controller for console-like gameplay. Qualcomm® Snapdragon 865 5G Mobile Platform powers this feast of functionality.

EISA Says
Nikon
EISA 'Best Buy Camera' award 2020-2021 – Nikon Z 50
The Z50, an APS-C/DX camera and one of Nikon's flagship mirrorless products, was credited for its light and compact build, as well as its competitive price point. Nikon's recent firmware 2.0 update also means the camera includes animal detection autofocus, a popular function on other Nikon cameras. Meanwhile, the D780's new hybrid autofocus system meant it was a strong contender within its category, with the camera's speed and video capabilities also helping it take the win.
Check out our review here to see our thoughts on the Nikon Z 50.
With its competitive price and excellent quality, the Nikon Z 50 is the EISA Best Buy Camera 2020-2021. This compact mirrorless camera with APS-C [DX] sensor is easy to use and perfect for travel, with a well-built and weatherproof body. It delivers fine image quality with a good dynamic range that allows detail recovery both in the highlights and the deep shadows. The Z 50 employs the same EXPEED 6 processor as Nikon's full-frame models, which allows for 4K video recording at 30fps, or up to 120fps in Full HD. The autofocus is quick and accurate, with a very useful Eye-Detection AF function and [thanks to a firmware update] animal detection as well.

EISA Says
EISA 'Full Frame Camera' award 2020-2021 – Nikon D780
Nikon's D780 is a full-frame DSLR with a 24.5-million-pixel BSI CMOS sensor. Com­bined with the fast EXPEED 6 image processor, this delivers native sensitivities up to ISO 51,200, opening up more possibilities for creative photography. Its tilting LCD touch­screen helps photographers and video operators get the shot they want, even from high or low angles. This successor to the Nikon D750 brings a slew of upgrades such as su­perior image processing, better video capabilities [up to 4K@30fps with N-Log], slow motion and time-lapse. Furthermore, the vastly improved hybrid AF system ensures fast autofocus when shooting and filming using the LCD screen.

EISA Says
Check out our review here to see our thoughts on the Nikon D780
EISA 'Professional Telephoto Zoom Lens' award 2020-2021 – AF-S NIKKOR 120-300mm f/2.8E FL ED SR VR
This powerful telephoto zoom is suitable for professional use in challenging conditions. Its constant fast maximum aperture across the full focal-length range offers advantages in many situations, including portraits, indoor and outdoor sports, and nature photography. Even at its maximum aperture of f/2.8, the NIKKOR delivers exceptional resolution on full-frame DSLR cameras with minimal chromatic aberration, thanks to the use of Nikon's new Short Wavelength Spectrum [SR] glass. It handles brilliantly too, with effective image stabilisation and comprehensive weather protection. Compatibility with Nikon's 1.4x and 2x teleconverters brings additional flexibility.

EISA Says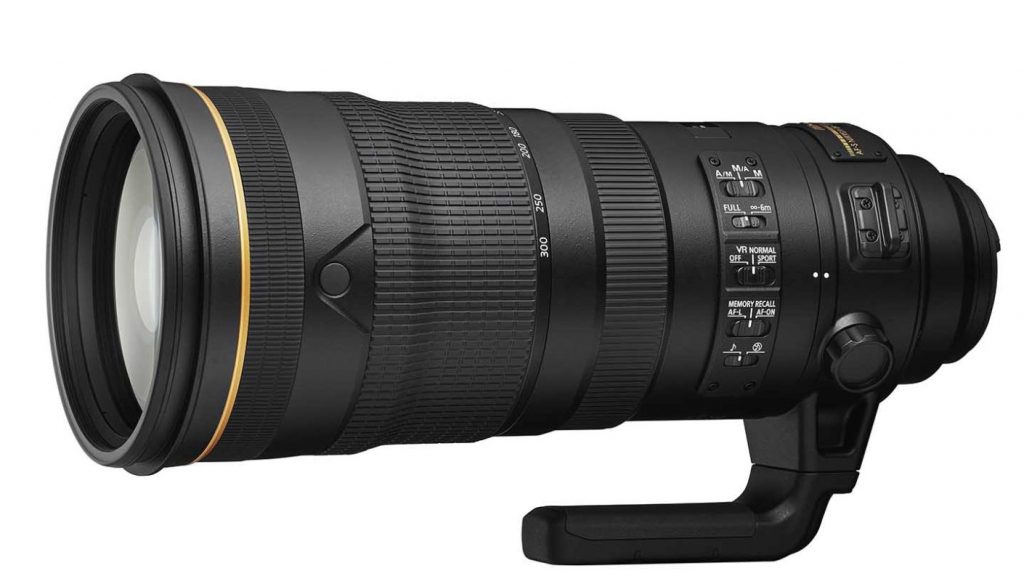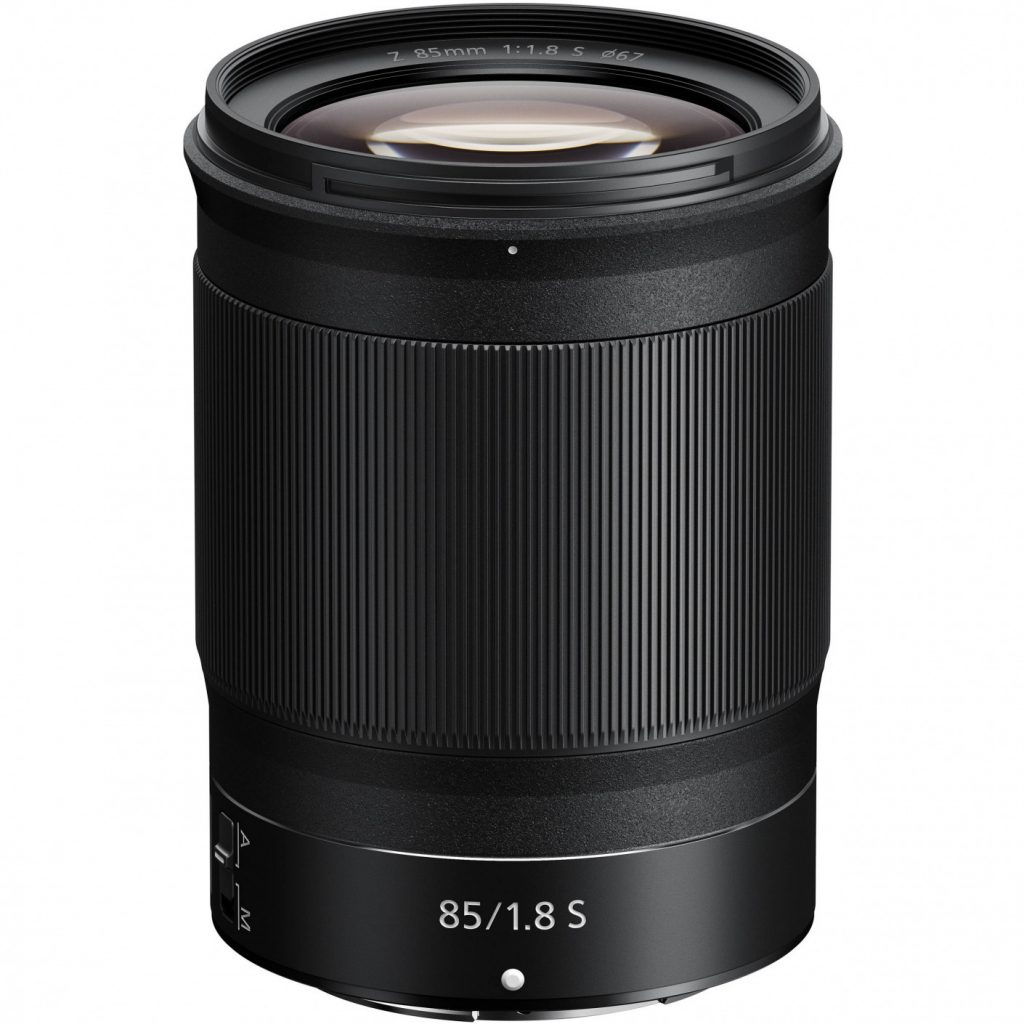 ESIA 'Portrait Lens' award 2020-2021 – NIKKOR Z 85mm f/1.8 S
A stunning addition to Nikon's mirrorless Z system, this is a superb portrait lens with the classic 85mm focal length, where it stands out among some very tough competition. As Nikon's best 85mm lens to date, it performs admirably at f/1.8, with just the right amount of edge softness and shading that demanding portrait photographers require, while the optical performance is technically perfect when the aperture is closed down a couple of stops. In addition, this lens has no distortion, provides fast autofocus speed, and is built to high standards, including weather-resistance for use under all conditions.

EISA Says
Canon
EISA Camera Innovation 2020-2021 – Canon EOS R5
The EOS R5 – a full-frame mirrorless camera built on the revolutionary EOS R System – boasts several world firsts, which redefine what is possible from mirrorless bodies. The first full-frame mirrorless camera ever to record 8K RAW up to 29.97fps internally and offers 4K at 120p, the EOS R5 capture 45-megapixel stills at up to 20fps, making it the ultimate hybrid camera for professionals. Equipped with the world's fastest AF, it focuses in as little as 0.05 seconds and employs deep learning algorithms to recognise faces and eyes of humans, as well as cats, dogs, and birds in both still and movie modes. The EOS R5 has the world's best stabilisation system, which corrects at up to an incredible 8-stops allowing new levels of creativity when shooting handheld at slow shutter speeds or filming without a tripod.

EISA Says
EISA Professional Camera 2020 – 2021 – Canon EOS-1D X Mark III
The ultimate sports and wildlife camera, the EOS-1D X Mark III, offers professional photographers' limitless possibilities, at blistering speeds. This DSLR camera features incredible industry-leading shooting speeds of up to 20fps with AF tracking along with improved high ISO performance so that photographers never miss 'the shot'. The EOS-1D X Mark III's AF sensor sports 28 times the centre resolution of its predecessor to address professional photographers' need for greater accuracy when focusing on subjects in a wider range of scenarios. What's more, the camera offers impressive 5.5K 12-bit RAW video internal recording – the first non-cinema Canon EOS series camera to have such feature – allowing professionals to capture top-quality video as well as stills.

EISA Says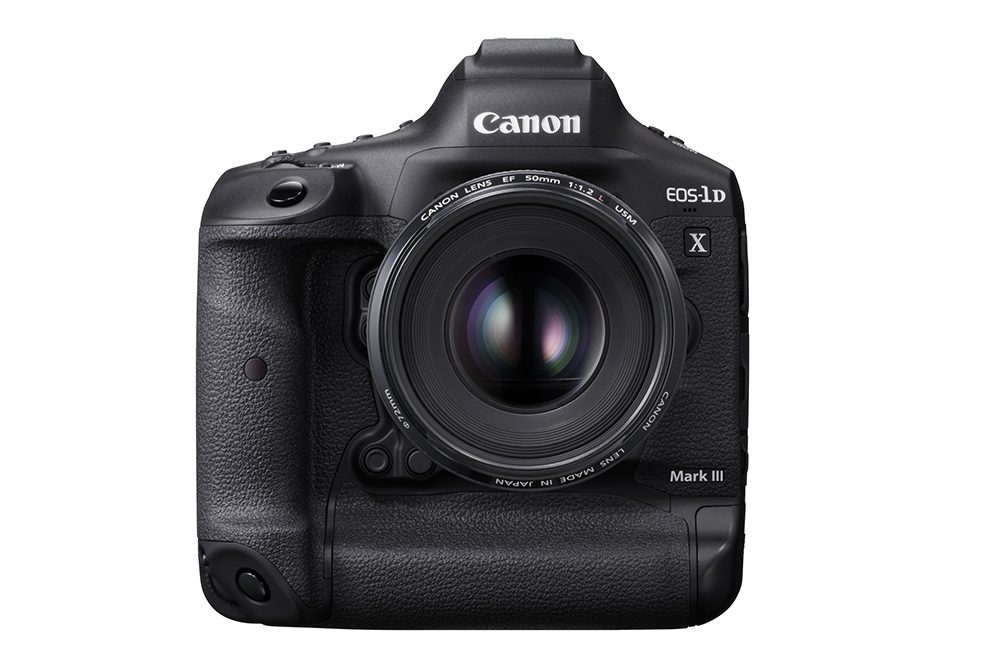 EISA APS-C Camera 2020-2021 – Canon EOS 90D
Designed to take enthusiast photographers to the next skill level, the EOS 90D is a fast and reliable DSLR, with a familiar, robust body perfect for sport and wildlife photographers. Equipped with Canon's DIGIC 8 processor, it achieves fast processing speed, responsiveness and incredible photo and movie functionality. Delivering high quality, detailed images free from shake and artefacts, the EOS 90D has a 32.5-megapixel APS-C CMOS sensor, which achieves full-frame levels of resolution but with the additional benefit of reach provided by the APS-C format. Perfect for capturing fast-moving subjects, the EOS 90D shoots 10fps with autofocus tracking and 11fps in Live View. This versatile camera is also capable of 4K resolution video utilising the full angle view of the lens attached and fast, Full HD up to 120 fps giving enthusiasts greater options for shooting, such as slow-motion, cropped or super high resolution.

EISA Says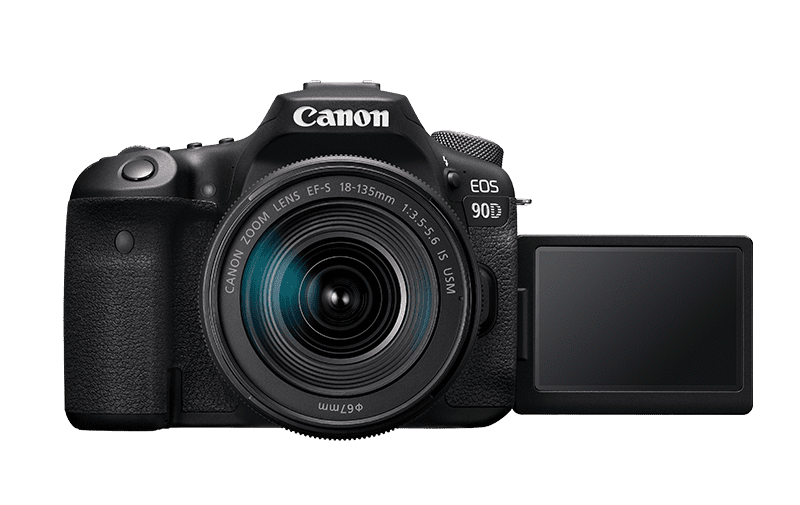 EISA Lens of the year 2020-2021 – Canon RF 70-200mm F2.8L IS USM
The RF 70-200mm F2.8L IS USM is a kit bag essential, enabling professionals and enthusiasts to capture subjects in practically any scenario with its large, bright f/2.8 aperture and zoom range. This compact lens is the world's shortest and lightest interchangeable lens with a focal length of 70-200mm f/2.8 for interchangeable lens cameras. The RF 70-200mm F2.8L IS USM is the first Canon lens to support an electronic floating focus control that drives the two lens groups individually with Dual Nano USMs – with this a high degree of quietness, power saving, and high-speed operation is achieved without sacrificing the lens' compact size. The dust and water-resistant design can handle all weather conditions – giving peace of mind that, whatever the scenario, knowing the lens will withstand the pressures and produce optically excellent images.

EISA Says
EISA Standard Zoom Lens 2020-2021 – Canon RF 24-70mm F2.8L IS USM
Meeting the requirements of professionals, the RF 24-70mm F2.8L IS USM is the perfect high-performance standard zoom choice. Comprised of 3 ultra-low dispersion and 3 moulded glass aspheric lens elements, the composition corrects aberration, distortion, and astigmatism enabling high-contrast images, with edge-to-edge sharpness across the entire zoom range. Ideal for landscape and portrait photography, the RF 24-70mm F2.8L IS USM is a versatile multi-purpose, standard zoom for professional photographers who need a lens for shooting on-the-go. The zoom has the beautiful blurring characteristic of a large aperture lens, making it ideal for use as a portrait lens.

EISA Says
EISA Lens Innovation 2020-2021 – Canon RF 600mm & RF 800mm F11 IS STM
A great affordable and lightweight choice for enthusiast photographers, the RF 600mm F11 IS STM and RF 800mm F11 IS STM is the worlds lightest autofocus lenses including a focal length of 600mm and 800mm respectively. Equipped with a retractable barrel structure, the lenses are extended in use and easily retracted to be stored neatly – ideal for travelling photographers who have minimal kitbag space. Both lenses are equipped with an optical Image Stabilizer and are also supported by Dual Pixel CMOS AF when paired with a Canon EOS R System mirrorless camera – even when used alongside the 1.4x or 2.0x teleconverters. This combination of features allows these super-telephoto lenses to deliver pin-sharp images – even when shooting without a tripod or monopod.

EISA Says
Tamron
EISA TELEPHOTO ZOOM LENS 2020-2021 – 70-180mm F/2.8 Di III VXD
"This Tamron lens is a classic telephoto zoom for Sony E-mount mirrorless cameras, with a large aperture of f/2.8. It delivers excellent sharpness and contrast across the frame at all focal lengths, even wide open. It also boasts weather-resistant construction, using lightweight yet durable materials. The optical design exploits several special elements and coatings, while a floating focus system ensures crisp and sharp images, even at close subject distances. With a very quiet but responsive autofocus mechanism, this lens is a bargain in its class, both for photography and video."

EISA Says
EISA TRAVEL ZOOM LENS 2020-2021 – 28-200mm F/2.8-5.6 Di III RXD
"This all-in-one zoom lens is the first in its class to offer a fast aperture of f/2.8 at the wide-angle end, together with compact size and lightweight. Thanks to a combination of special lens elements and intelligent software corrections, the Tamron 28-200mm F/2.8-5.6 Di III RXD achieves an impressive optical performance, giving clean, sharp images. In combination with the fast aperture, a close focus distance of just 19cm allows users to shoot close-ups with nicely blurred backgrounds. The autofocus is fast, accurate and quiet, which is a boon for photographers and video makers alike."

EISA Says
Huawei
Official EISA award citation EISA Smartphone Camera 2020-2021 – HUAWEI P40 Pro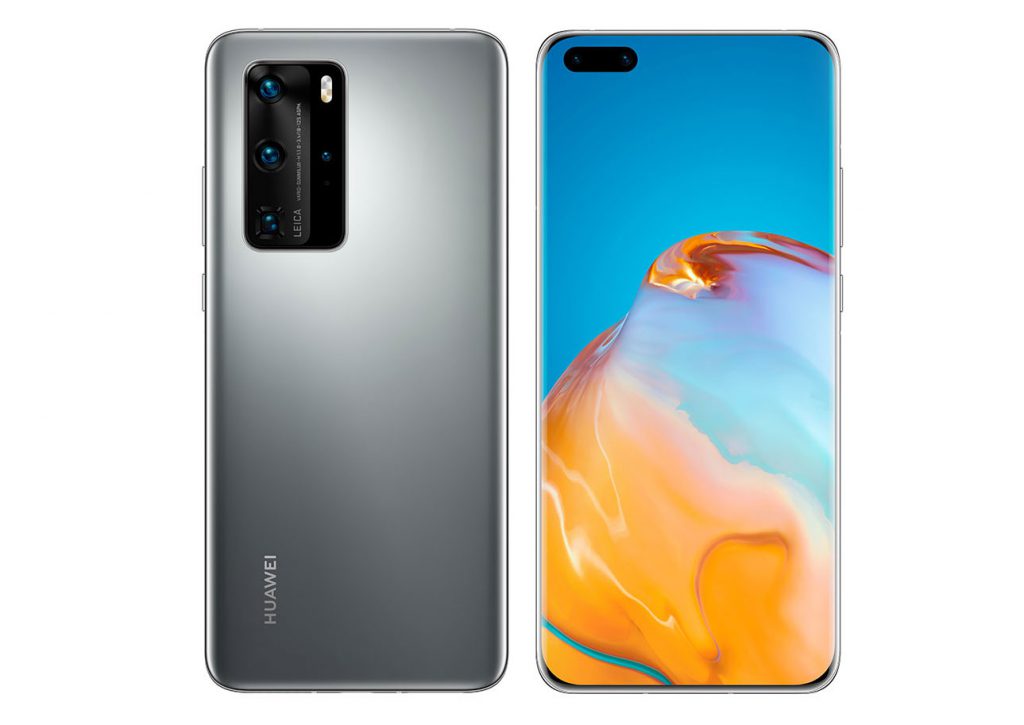 "Building upon the success of its predecessors, Huawei's P40 Pro again pushes smartphone camera technology forward, with a Leica quad-lens set up that offers limitless performance potential. Its primary 50-megapixel camera with phase detection auto-focus and optical image stabilization is joined by a 12-megapixel periscope telephoto lens, allowing 5x optical zoom, and a 40-megapixel ultra-wide 'Cine Camera' from advanced video capture. Add in the P40 Pro's ToF 3D depth sensor – and AI image enhancement – and you have a smartphone that snaps stunning daily photos and night shots of unmatched quality without unwanted noise or aberrations. The luxurious design, premium display technology and easy operation make it a true champion in its class."

EISA Says