DJI Ronin-S: Pricing and Availability Revealed
DJI's very first single-handed stabiliser promises filmmakers top-level pro quality shooting solution at a competitive price
DJI has finally unveiled the availability and pricing of the much anticipated Ronin-S, their first single-handed stabiliser for DSLR and mirrorless camera systems. We can reveal that the Ronin-S will set you back £669.00 and you'll be able to pre-order will from May 29th on www.dji.com, DJI flagship stores and other accredited dealers.
Shipments are marked as starting in late June.
The Ronin-S – a recap
Fully loaded with DJI's three-axis gimbal technology, the Ronin-S promises silky smooth, shake-free video footage, along with sharp photography.
The high-torque motors inside the Ronin-S support rigs of up to 3.6kg; a design which has intentionally been aligned to support the most popular camera and lens combinations including the Canon 1D and 5D, Panasonic GH and Sony Alpha series. Users will have a control over camera parameters settings for compatible cameras. Its stabilisation system compensates for zoom lenses with external zooming barrels and higher magnification ratios, while its advanced stabilisation algorithms work with both in-camera and in-lens optical stabilisation technology. The maximum tested operation speed is 75kph using a Panasonic GH5 and 50mm lens [35 mm Equivalent] with an optional top hotshoe bracket connected.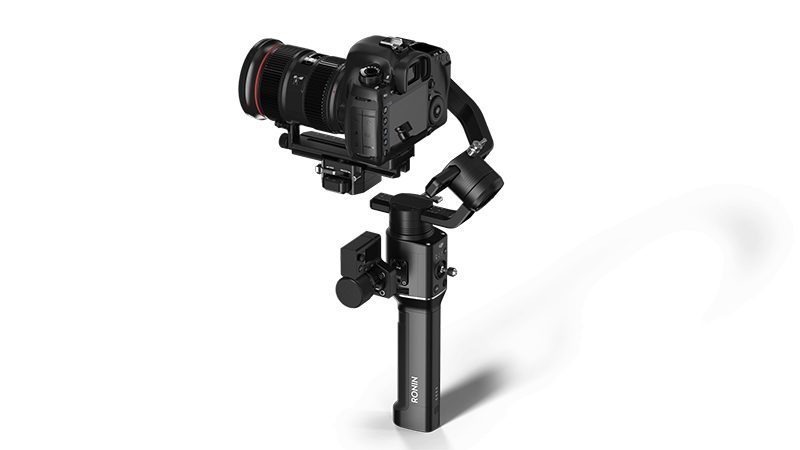 The Ronin-S has been designed to make operation simpler than ever and a new Push Mode will let you adjust the pan, tilt and roll axis by hand while the Ronin-S is powered on and an Auto-Tune function automatically adjusts the strength of the motors to speed up gear prep so you can spend more time filming and less time setting up your kit.
The new Ronin-S also features DJI's intelligent battery system that's built into the handle and has an operating time of 12 hours.
The joystick will alter the camera position to help you frame your shots while a host of dedicated buttons allow for control of various settings such as toggling between SmoothTrack profiles or to begin and stop recording – you'll have to check for compatibility of camera models to use this feature.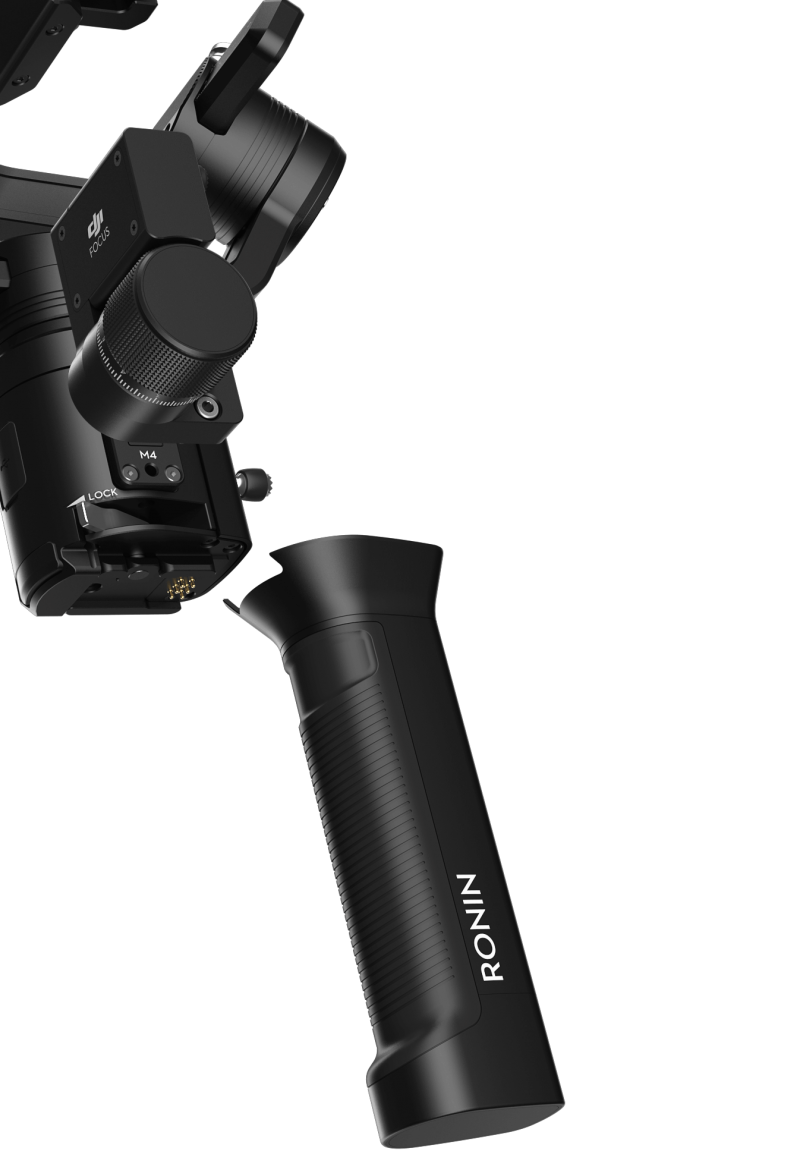 An included Focus Wheel can be mounted to either side of the handle via the 8-pin ports on each side and a new Sport mode allows seamless transitions to fast movements with tight and quick subject following speed.
The smart DJI Ronin mobile app gives a wide range of intelligent settings, too, such as creating complex camera moves automatically like Panorama, Motionlapse, Timelapse and Track that lets you select specific camera positions in a scene and rotate between them on demand. Operators can also change SmoothTrack settings including the Speed, Acceleration and Deadband for each axis, save them in three profiles and toggle between them with the dedicated M button on the Ronin-S. Vital camera settings can be directly adjusted via the Ronin app and the optional Focus Command Centre accessory allows for quick changes when needed – again, you'll have to check compatilbility for certain functions.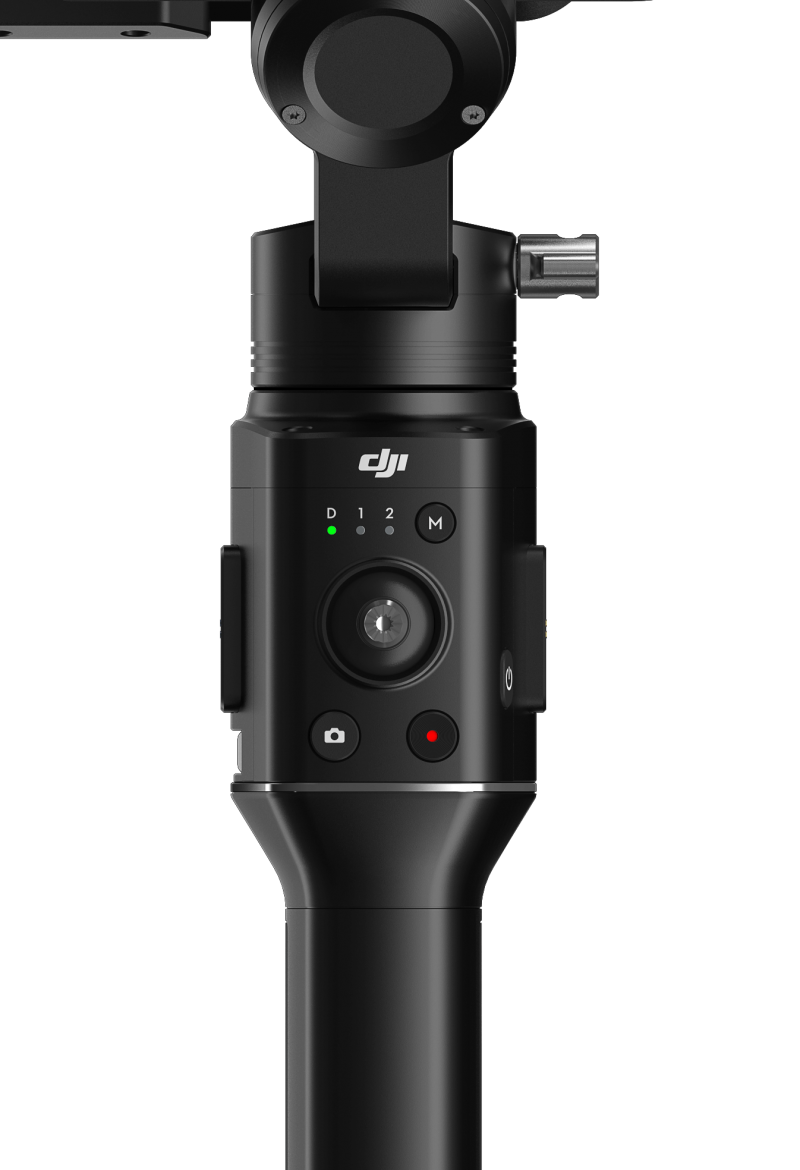 The Ronin-S firmware that supports camera parameter control will become available in early July.