DJI Partner with Mercedes AMG at the Nurburgring
The newly announced sponsorship, which will see DJI supporting a Mercedes-AMG car at the ADAC Zurich 24-Hour Race at the Nurburgring this year, will include an image of the DJI Mavic Air and a prominent logo placement on the roof as well as a logo placement on the bonnet of the Mercedes-AMG GT4
The collaboration will also be evident in the ring°boulevard [at the Nurburgring], where DJI will have a booth with a variety of DJI products on display as well as a Mercedes-AMG GT R, affectionately known as 'The Beast of the Green Hell'.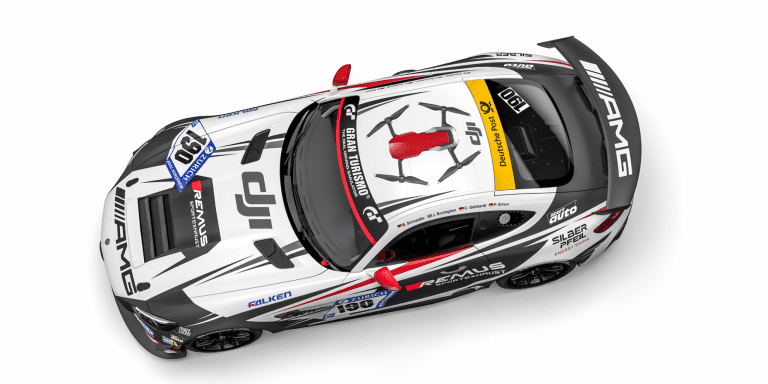 Martin Brandenburg, Managing Director of DJI EMEA, said: "DJI is pleased to be able to back Mercedes-AMG and its team in this legendary race. In 2018, we will be there for the fourth time in a row as official sponsor and technical partner of the ADAC Zurich 24-Hour Race, and we appreciate being able to work together with one of the most traditional brands as official sponsor, because Mercedes-AMG and DJI stand for innovation and creative technology."
The Mercedes-AMG GT4 sponsored by DJI was already convincing in the preparation of the 24-Hour Race. With drivers Bernd Schneider, Christian Gebhardt, Patrick Simon [all GER] and Jethro Bovingdon [GBR], the team secured the class victory [SP8T] in the second round of the VLN Endurance Championship Nurburgring on 7 April. The ADAC Zurich 24-Hour Race at Nurburgring will take place from 10 to 13 May 2018.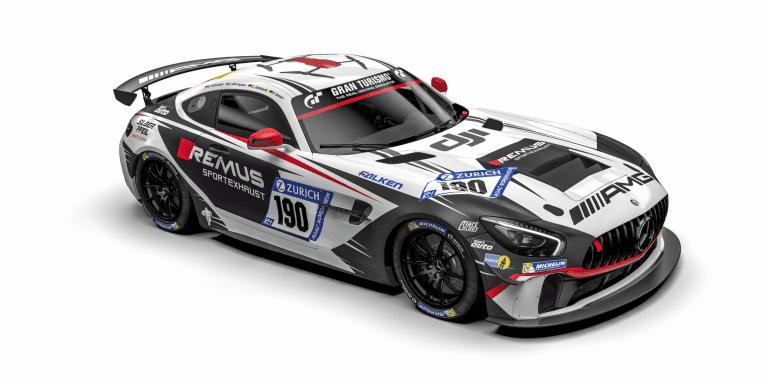 We are very excited about DJI's support at the Nurburgring 24-Hour Race, and the project is thrilling as it is not just about the logo presence on the car and the drivers' racing overalls. The Mercedes-AMG GT4 supported by DJI is driven, among others, by our Mercedes-AMG brand ambassador Bernd Schneider. The team is strong, and we are looking forward to a successful outcome. There is definitely a lot of potential for the future in working with DJI.

Stefan Wendl, Head of Mercedes-AMG Customer Racing