DJI Mini 3 PRO Leads The Way in Lightweight Drone Tech
The number one consumer drone brand, DJI, has revealed the all-new DJI Mini 3 PRO. Delivering high-end features and functionality to the popular low-weight drone category, have they just delivered the best entry-level drone of the year?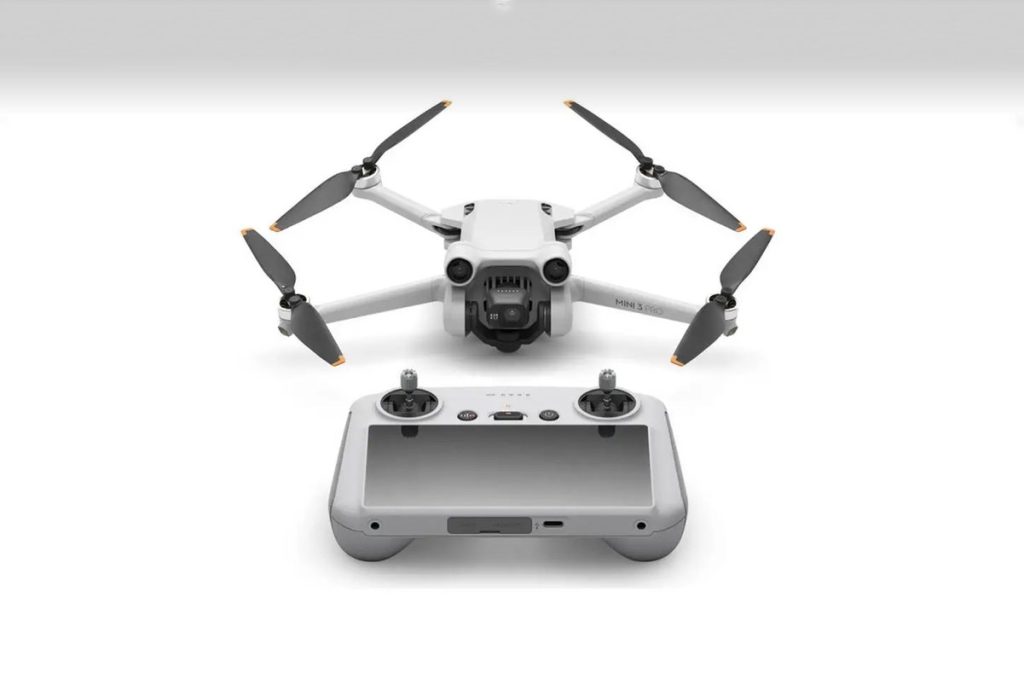 The DJI Mini 3 PRO comes furnished with a 1/1.3-inch sensor that's able to capture 48MP RAW still images and 4K video footage at up to 60fps in a body that weighs in at under 249g. Ideal for capturing sharp images and video content without having to register.
DJI Mini 3 PRO Key Features
Flight time of [up to 34 minutes
Tri-directional Obstacle Sensing
True Vertical Shooting
Focus Track
Earlier versions of DJI's small, [sub-249g] drones have suffered various shortcomings in terms of features. However, the DJI Mini 3 Pro is DJI's first in this category to offer tri-directional obstacle sensors, as well as offering 4K at 60 fps, ActiveTrack and a vertical camera option to easily produce share-friendly images. It's an important step for the world's leading drone manufacturer as, due to aviation authority regulations, this category is the most important for consumer pilots and seeing this feature-rich model coming to market, will be good news indeed.
Since DJI revealed their very first Mavic Mini in 2019, they have detached the range into a less expensive Mini SE and the more powerful Mini 2. These drones were both missing collision sensors, offering landing sensors instead, [only]. The Mini 3 addresses this by adding forward, backward- and downward-facing sensors, with the forward & backward sensors set in the bumps above the camera itself. The new drone's Tri-directional Obstacle Sensors deliver the necessary hardware for Advanced Pilot Assistance Systems 4.0 [APAS]. Fitted with this, the Mini 3 PRO is capable of navigating around obstacles during flight.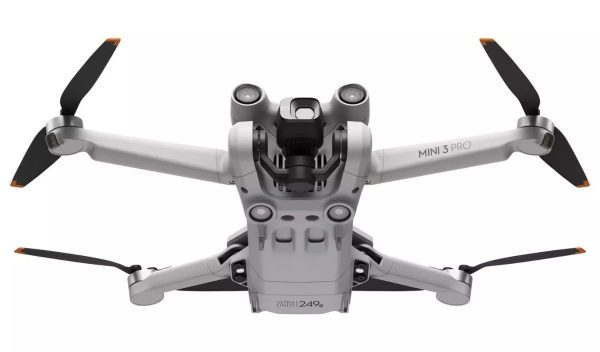 Ferdinand Wolf, Creative Director at DJI, said: "Today, we share the integration of excellent flight capability, intelligence, and imaging versatility into our ultra-lightweight aerial camera. DJI Mini 3 Pro raises the bar on what a portable, powerful camera drone can achieve"
The other noteworthy design modification from earlier DJI Mini drones is the camera gimbal. This can now be physically rotated to capture an image in vertical format. DJI view this as a feature that will be popular with social media enthusiasts, and one which will, over time, be better supported by automated functions like panorama modes.
The Mini 3's camera houses a 1/1.3-inch CMOS sensor and dual-native ISO and the f/1.7 aperture has a Smart Photo and 48MP Photo mode [8064×6048 pixels]. When shooting video, 2x digital zoom is available in 4K, or 4x in 1080p. The new drone uses the DJI O3 video transmission system [1080P 30fps] and launches with a new remote, the DJI RC. With a 5.5-inch touchscreen and the DJI Fly app already integrated, this is effectively a lighter, cheaper remote which doesn't require connecting to a smartphone.
With regards to software, DJI is including its FocusTrack tools – Spotlight 2, Point of Interest 3 and Active Track. The drone will also be equipped with Quickshots features, like 'Dronie', 'Helix' and 'Rocket', which can be found in the DJI Mini 2.
The new DJI Mini 3 PRO is available in three different bundles.

The DJI Mavic 3 PRO, comes with a DJI controller at £709. A DJI Mini 3 PRO with DJI RC, which includes a DJI RC controller at £859, and the DJI Mini 3 PRO – no RC at £639, which doesn't include a controller at all.
See more at DJI's website.
---