DJI And Hasselblad Launch a Global First: 100 Megapixel Aerial Photography Platform
Ariel imaging tech giant DJI and medium format heavyweights, Hasselblad, have noted the beginning of the next era of aerial photography by introducing the first 100-megapixel integrated drone imaging platform
The DJI M600 Pro drone, the Ronin-MX gimbal and the Hasselblad H6D-100c camera combine to create an unbelievable and unparalleled monster for precise, detailed and accurate aerial imaging.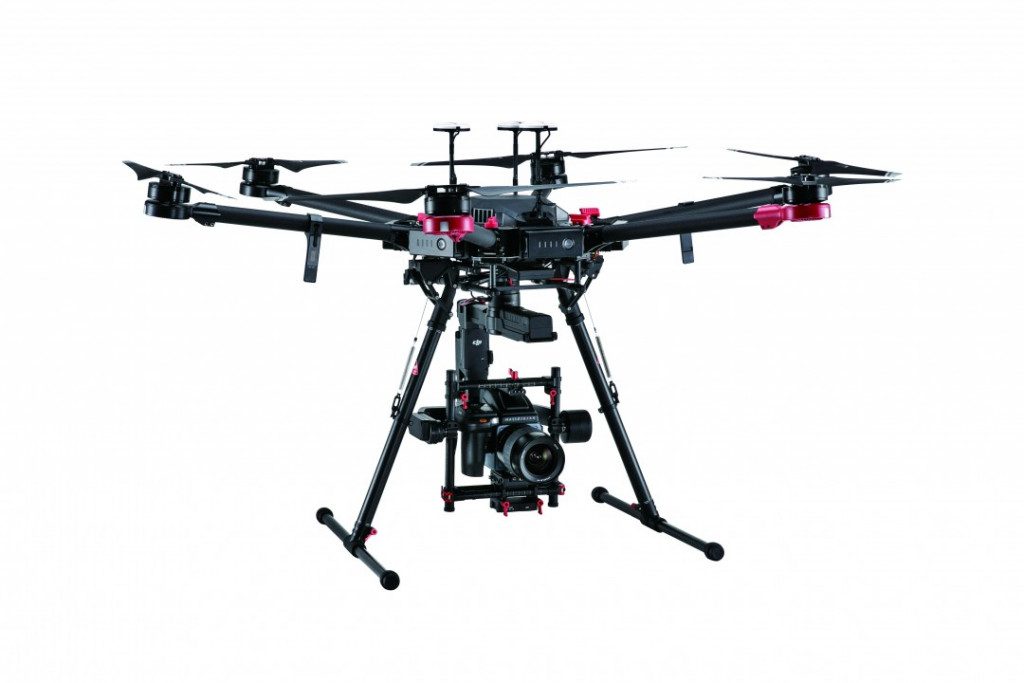 DJI M600 Pro Drone, Ronin-MX Gimbal And Hasselblad H6D-100c Camera
Strictly a professional drone system, users can still control camera operations in flight using the DJI GO app, in order to produce vibrant imagery for landscape and fine-art photography, robust data for surveying and mapmaking, and endless possibilities for future professional applications.
The flight platform for the combination is the DJI M600 Pro drone, an advanced and adaptable six-rotor flight platform equipped with the powerful Lightbridge 2 transmission system, a dustproof propulsion system and six Intelligent Flight Batteries. The M600 Pro can be guided by the D-RTK GNSS navigation system, which can withstand strong magnetic interference to provide highly precise centimeter-level 3D positioning. This enhanced accuracy over typical barometer, compass and GPS systems makes it ideal for exacting commercial, industrial and scientific applications.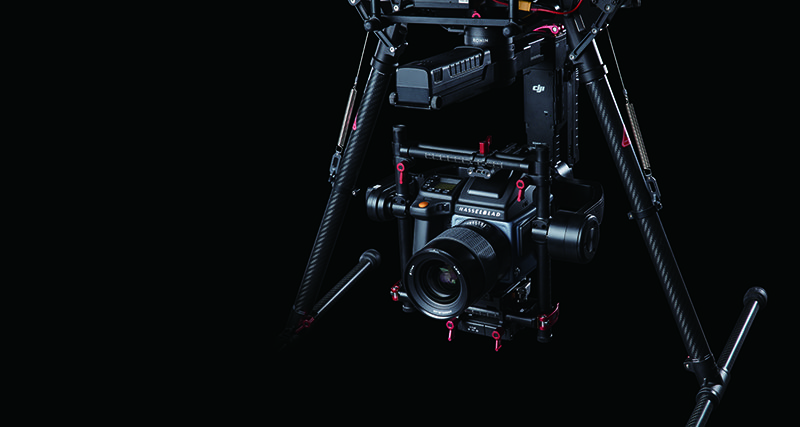 H6D combined with Gimbal
The Hasselblad H6D-100c camera is a triumph of camera technology, with a large 53.4 mm x 40.0 mm sensor that offers outstanding detail, colour reproduction and tonal range even in poor lighting conditions using the HC and HCD lens family. The camera mounts on the drone through the Ronin-MX three-axis stabilised gimbal, which uses powerful motors and inertial measurement units to resist high G-forces, maintain stability and hold the horizon.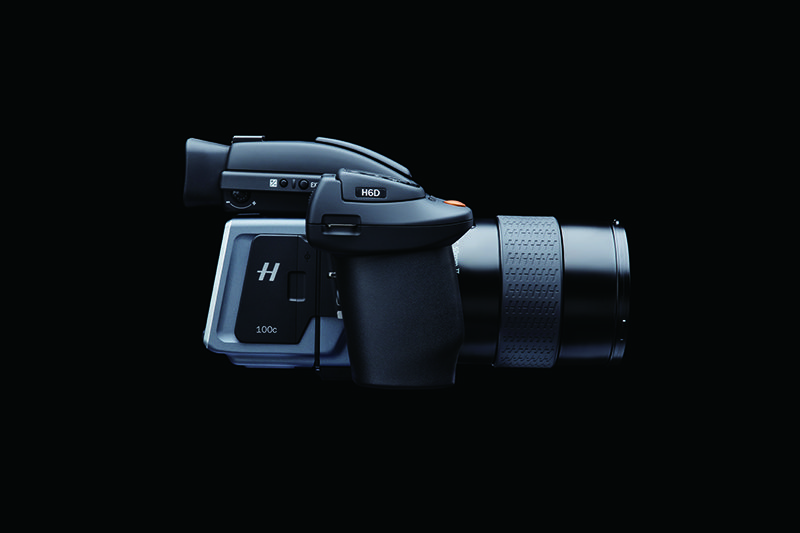 The Hasselbald H6D-100C
The M600/Ronin-MX/H6D-100c platform is the latest product collaboration since DJI assumed a stake in Hasselblad in late 2015, allowing the companies to explore fruitful collaborations on their advanced technology. Their first joint product, released in July 2016, combined the M600 drone platform with the A5D medium format camera. Hasselblad remains the only medium format camera company collaborating with DJI to bring unprecedented quality to drone photography.