Creative Cloud Major Updates Unveiled by Adobe
Photoshop CC will be available on iPad in 2019! This news and major Adobe Creative Cloud updates to flagship apps, the launch of Premiere Rush CC has been announced by Adobe during the MAX 2018 Creativity Conference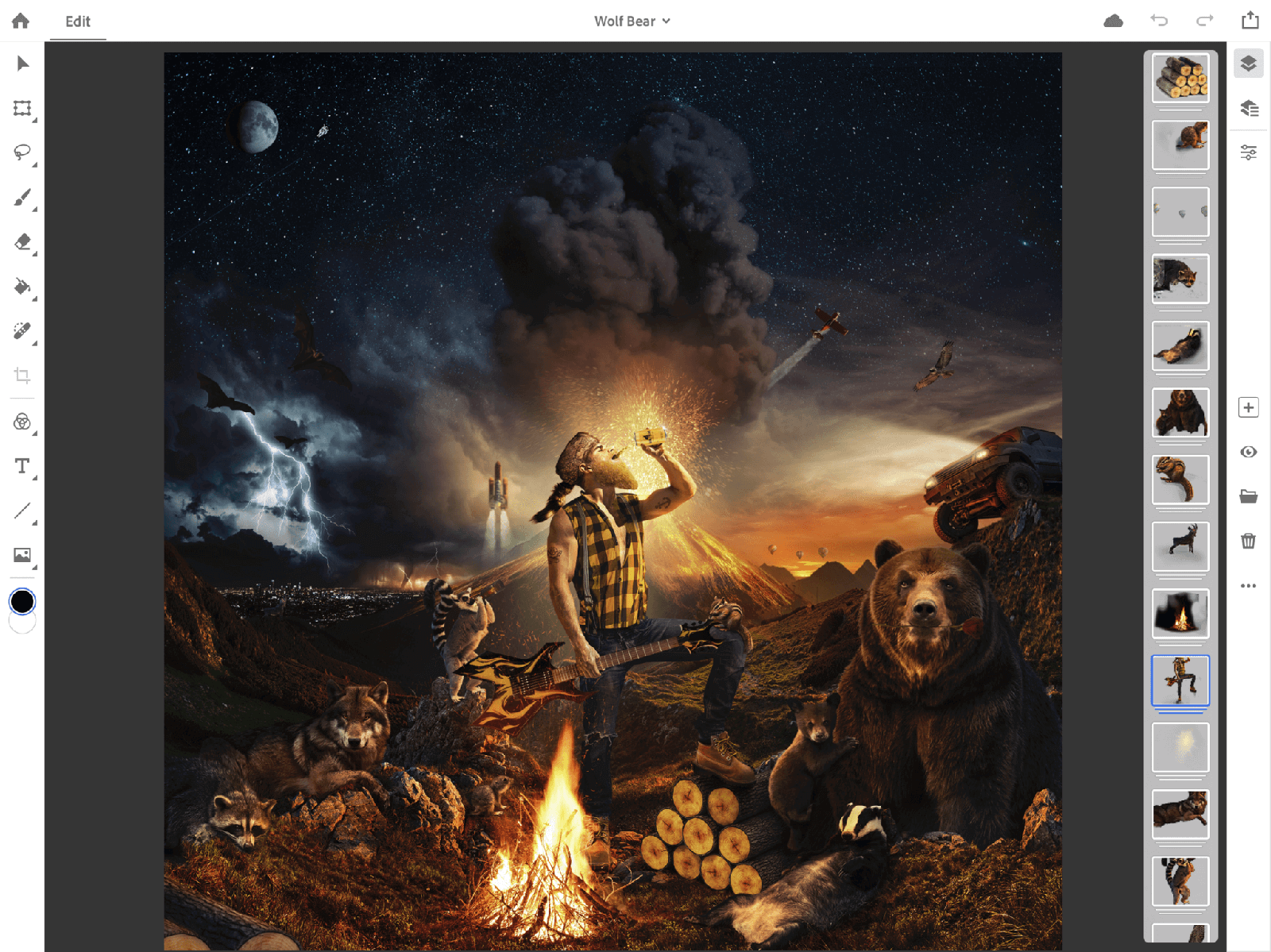 The announcements from Adobe included major updates to Creative Cloud applications including Photoshop CC, Lightroom CC, Illustrator CC, InDesign CC, Premiere Pro CC and Adobe XD. The software giant also introduced Adobe Premiere Rush CC, which is their very first all-in-one, simple-to-operate video editing application, designed primarily for people creating content for social media platforms. The new platform promises to simplify video creation and broadcasting on platforms such as YouTube and Instagram. Adobe also previewed new iPad versions of Adobe Photoshop CC and Project Gemini, which is a drawing app.
Scott Belsky, Chief Product Officer and Executive Vice President, Creative Cloud, Adobe, told PhotoBite: "We've unveiled a portfolio of next-generation creative apps that deliver meaningful value to our community by transforming creative workflows across devices and platforms. By continuing to innovate in our flagship apps, extending into exploding segments such as experience design and social video creation, and pioneering in emerging mediums like touch, voice, 3D and augmented reality, Adobe Creative Cloud has truly become the creative platform for all."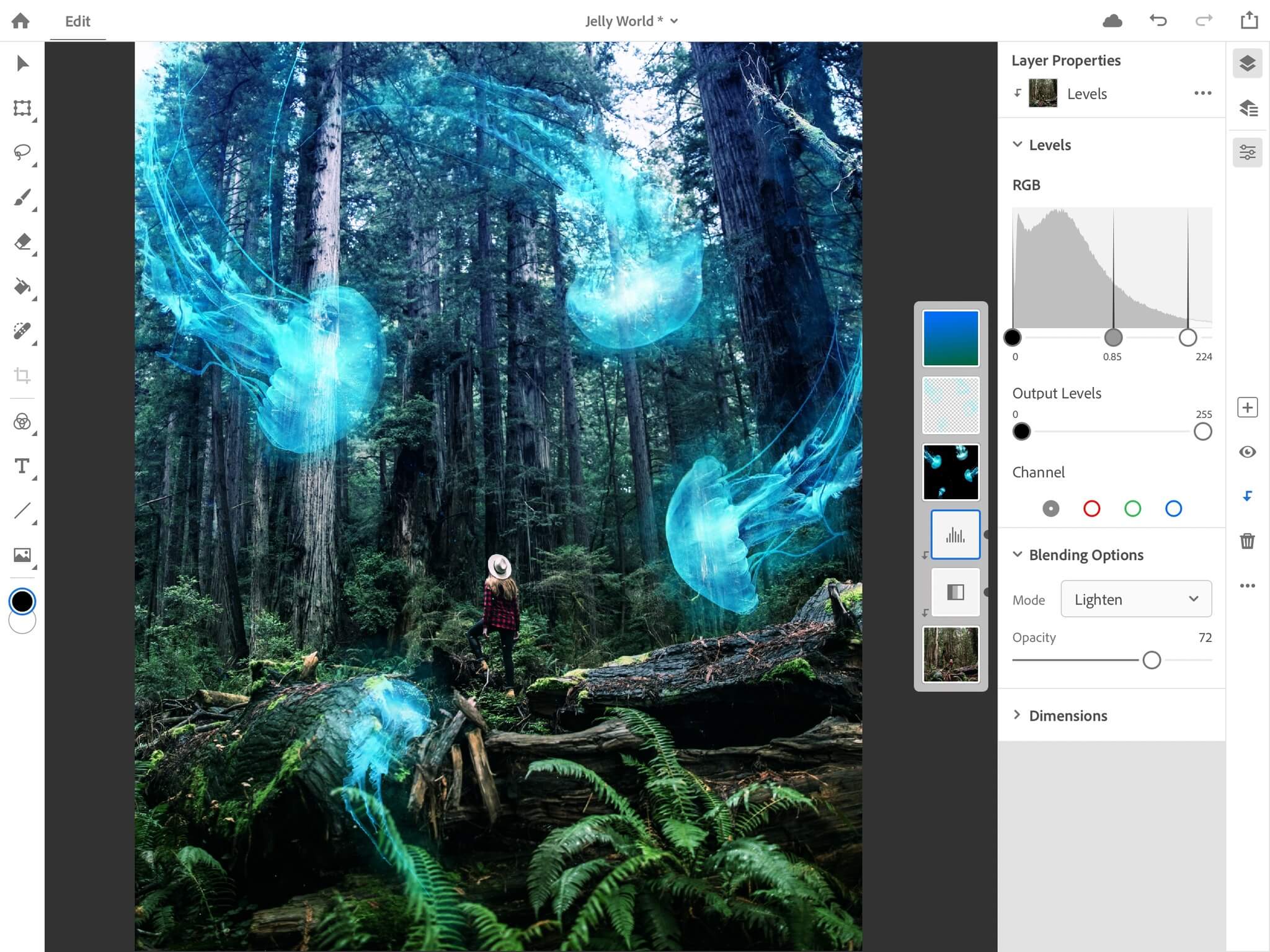 Innovation across applications and services
There's new and exclusive content in Adobe Stock, including a new library of clips from GoPro. Additionally, Adobe stated that it's addressing the requirements of the video animation trade with new workflows and integrations across apps including Animate to After Effects, Animate to Character Animator and Adobe XD to After Effects.
Premiere Rush CC
This new software has been created especially for those creating video for online sharing. Premiere Rush CC combines capture, simple editing, uncomplicated colour, audio, and motion graphics with easy publishing to social media platforms such as YouTube and Instagram. 

Using Premiere Rush CC, users no longer need to be video, colour or audio masters in order to produce and distribute pro-quality videos. The new program hosts the capability of Premiere Pro CC and After Effects CC, and offers built-in access to professionally designed Motion Graphics templates in Adobe Stock to get started quickly, and features a Sensei-powered, one-click auto-duck feature to adjust music and normalise sound.
Photoshop CC update
The new update of Photoshop CC on iPad promises to deliver the power of its desktop equivalent. The iPad version will let users open and edit native PSD files using Photoshop's industry-standard image-editing tools and will feature the familiar Photoshop layers panel. From 2019, Photoshop users will be able to start projects on an iPad, passing across edits with Photoshop CC on the desktop via Creative Cloud.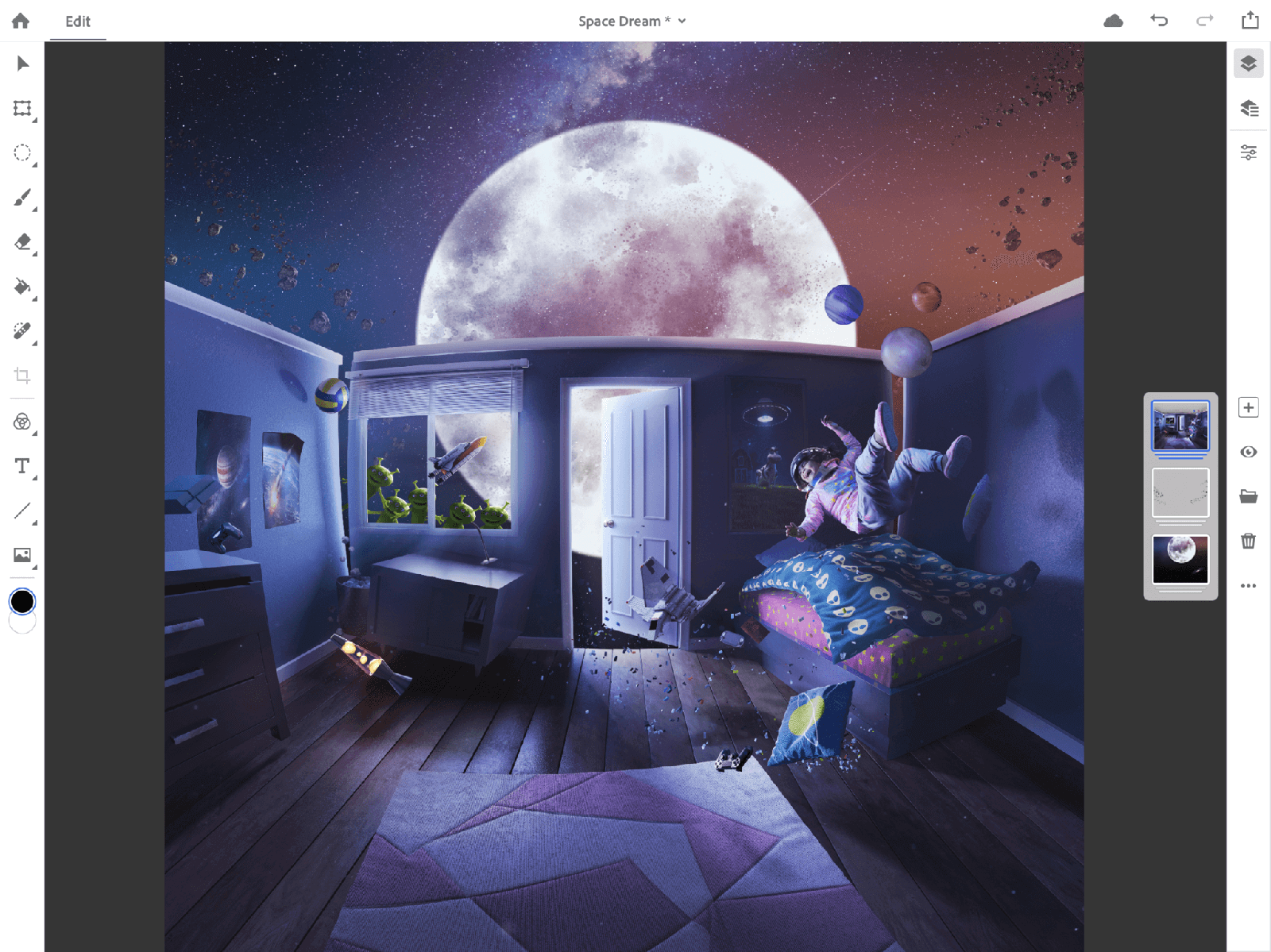 Adobe's tools for the future of immersive design
During the MAX 2018 event, Adobe previewed Project Aero, a new cross-device AR writing tool that enables users to design augmented reality experiences. 
Project Aero is the first AR app built for designers and artists and was first sneaked on-stage at Apple's Worldwide Developer Conference earlier this year. 

To see more on Adobe's upgraded platforms and new announcements via the links below:

Photography: including Lightroom CC and Lightroom Classic

Digital Video and Audio: including Premiere Rush CC, Premiere Pro CC, After Effects CC, Audition CC and Character Animator

Design and Visual Storytelling: including Adobe XD, Illustrator CC, InDesign CC and Adobe Spark

Services: including Adobe Stock, Adobe Portfolio and Adobe Fonts
Pricing and Availability 
Updates to Creative Cloud desktop software are now available to all Creative Cloud subscribers, including membership plans for individuals, students, teams, educational institutions, government agencies and enterprises. Adobe's mobile apps are available for download from the iOS App Store and Google Play.
Photoshop CC on iPad, Project Aero and Project Gemini on iPad will be available in 2019. Spark Post on Android, previously available as a public beta, is now available as a 1.0 app in the Google Play store.
Premiere Rush CC is available for £9.98 / month [ex. VAT] to individuals. Premiere Rush CC is also included as part of All Apps, Student and Premiere Pro CC single app plans and comes with 100 GB of CC storage. Additional storage options, up to 10 TB are available.
Premiere Rush CC Starter Plan: Available for free, the Starter plan gives customers access to all Premiere Rush CC features, use of desktop and mobile apps, and the ability to create an unlimited number of projects and export up to three projects for free.