Citizen CX-02W & CX-02S Photo Printers Unveiled Producing 8" & Sticky Prints
Masters of dye-sub printers, Citizen has announced the arrival of two new additions to the CX-02 photo-printer family. The CX-02W is the new, larger format version of the series, producing prints from 8" and A4 media, whilst the CX-02S lands making prints on sticky, [self-adhesive] media. The new printers expand the CX-02 range, expanding printing possibilities for photo retail as well as photographers operating in the event, corporate, photobooth and wedding markets.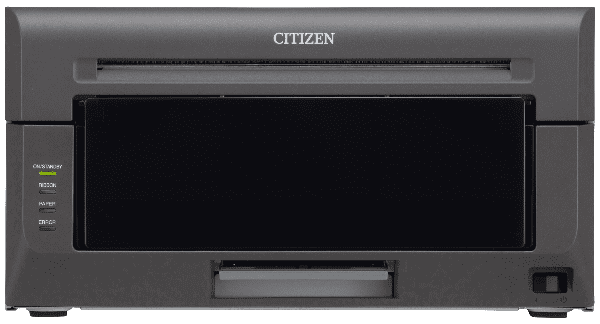 CX-02W: The new CX-02W is no taller or deeper than the CX-02, [D: 366mm x H:170mm], but its
additional width, [W: 322mm] allows the new printer to produce prints in a much larger format.
Another development in the CX-02W printer driver is the addition of a new grayscale adjustment
feature. This new feature gives users greater control of the printer's colour calibration, dramatically affecting the colour output and further enhancing the quality of prints. The new wide printer has a print capacity of 110 sheets per media roll [8×12", 20x30cm]. A4 media is also available.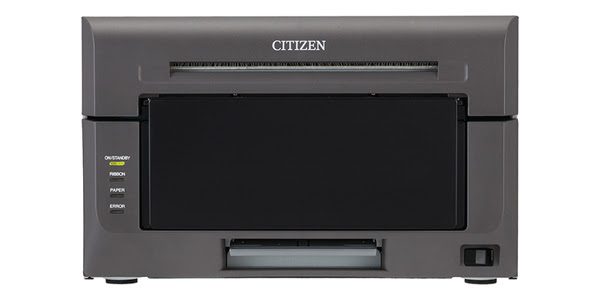 CX-02S: With 'sticker' media enjoying a surge in popularity, primarily in the event photography market, the new CX-02S has been produced as a dedicated printer for those who are looking for a reliable solution that will produce great results with adhesive media.
The CX-02S is an upgraded version of the CX-02, designed to cope with the additional strain of printing onto the thicker adhesive media. The CX-02S comes with the standard Citizen 2-year warranty, so peace of mind for users is assured. The CX-02S will print 400 4×6" [10x15cm] stickers, and 200 6×8" [15x20cm] stickers from a single roll of media, so great value, too.
---
Citizen has also hinted at the launch of a new range of premium medias. Full details of these will be officially announced shortly, so keep your eyes peeled here at PhotoBite.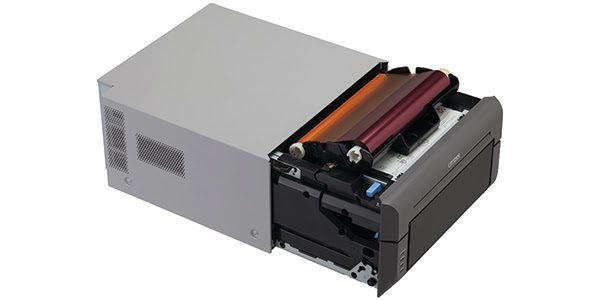 Gary Andrews, EMEA Business Manager, Photo Printers, Citizen Systems Europe, told PhotoBite: "Citizen photo printers have rapidly become known as the professional choice in the photo sector. Our customers can ill-afford downtime. With quality and reliability being critical considerations when selecting a dye-sub printer, the new CX-02S and CX-02W reinforce these attributes without question, whilst offering a broader range of formats designed to drive opportunities for our customers. The new wide-format and adhesive media printers will deliver real and profitable solutions for a wide range of applications. It's an exciting time for Citizen and for the photo business."

Those keen to trial the new products in the Citizen CX-02 range should contact the brand's Official Photo Reseller, PhotoXport.