Canon Unveil the Zoemini: A Mini-Printer That's Perfect for your Summer Snaps
Canon has further marked their authority in the photo-printing world with the unveiling of a new, mini-printer, which connects wirelessly via Bluetooth® from any smartphone, tablet or social media app – the Canon Zoemini
The new Zoemini from Canon is a super-lightweight, pocket-sized photo printer, [weighing in at just 160g and with dimensions of 118mm x 82mm x 19mm] which produces prints using the ZINK™ [zero ink] technology once exclusively owned and utilised by Polaroid. As the name suggests, ZINK™ simply means that zero ink is required to produce a print, which is, basically, witchcraft in action!
The Zoemini printer has been developed to connect to the Canon Mini Print app via Bluetooth®, allowing the user to produce instant photos in just a few seconds, printing 2×3 inch [5 x 7.6cm] photographs, directly from the users chosen device.
The hope is that the Canon Zoemini will encourage people to unleash their creativity, using the wealth of filters, frames and AR effects that are available through the Canon Mini Print app, which will be free to download from the App Store and Google Play from 5th September 2018.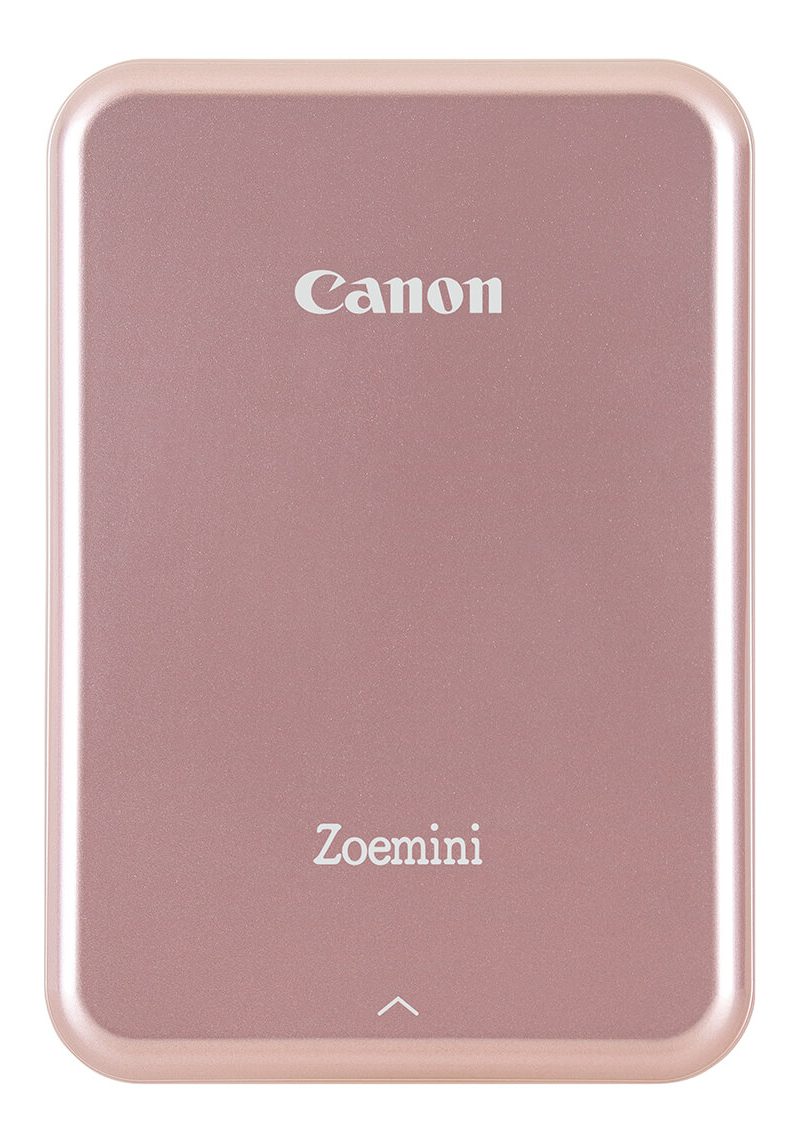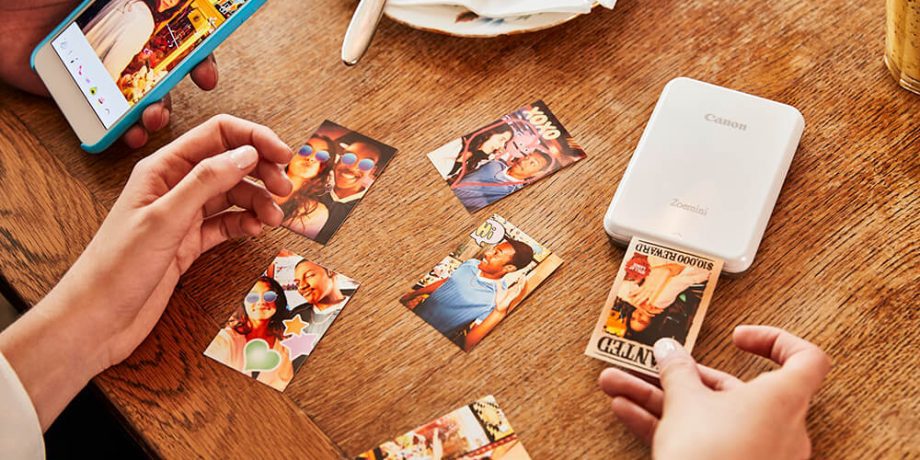 The new portable printer includes a rechargeable battery and comes complete with a starter pack of 10 x Canon [peel-and-stick back, smudge-free, water and tear resistant] ZINK™ photo paper, with extra paper available for buy in packs of 20 or 50.
Tiling feature
The Canon Mini Print app also features a tiling function, allowing for the making of larger posters or images made up of four or nine individual prints, as well as more than ten collage templates that prints a 2×3 inch photo.
Platforms
In addition to Instagram and Facebook, the Canon Mini Print app lets users connect with Google Photos and Dropbox, so they can print their physical copies of their most treasured memories while out and about.
The Canon Zoemini will be available to buy from the 5th September 2018 in Rose Gold, White and Black and will come with an RRP of £119.99