Canon To close Irista cloud photo service
In what seems not to be such a huge surprise, Canon has announced that it will be shutting down its Irista cloud photo service on 31 January 2020.

Canon has said in their official press release today, that it will distance itself from the cloud image storage facility that they launched a few short years ago, instead, focusing on investing in its imaging technology and connected services that sit closer to its cameras, such as the Canon image Gateway and Canon Camera Connect. This, although not wholly unexpected, is quite a departure from the original statement that was made by the brand during Photokina in Cologne, Germany in 2014, where the platform was introduced with the intention to provide users with a sleek platform that would partly automate collections and offer simple printing solutions, too.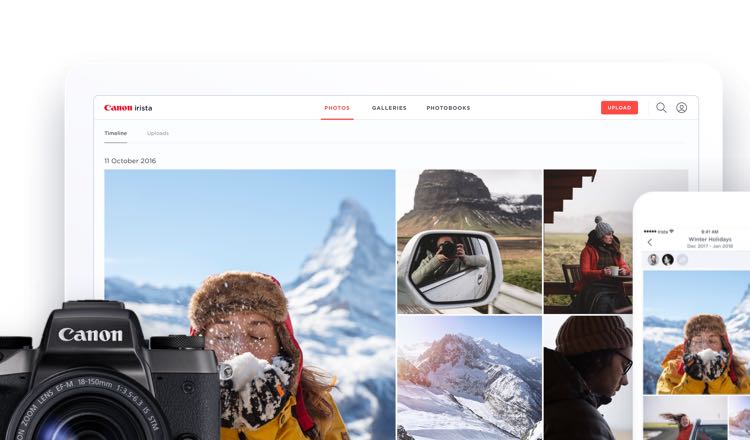 The imaging giants went on to explain that this move will give them an opportunity to 'partner with experts in end-user services and as such, Irista users can take advantage of a complimentary 2-month membership of Adobe Lightroom [1TB], where users can easily edit, organise, store and share photos from anywhere.' Perhaps not so bad, then?

Customers are encouraged to download all of their data from the Irista platform before the service closes. Downloading images should be relatively simple and instructions are outlined on the Irista website. Once the service closes on 31 January 2020, all customer data will be deleted, so be sure to get your files before this date.