Canon Grows Mid-Range DSLR Offering with the EOS 77D and EOS 800D
Canon has this week announced the arrival of two new, mid-range DSLR cameras, to the burgeoning EOS family. The EOS 77D and the EOS 800D.
The EOS 800D has been introduced as a great product to kick off as a first step into DSLR use and continues to carry the torch for what has been an impressive and intuitive line of digital SLRs from the company.
In essence, the two cameras share a lot of their tech, including the 24.2-megapixel APS-C CMOS sensor and DIGIC 7 processor, although the EOS 77D promises high-end performance and greater control for a more experienced photographer or for someone looking to upgrade and progress their skills.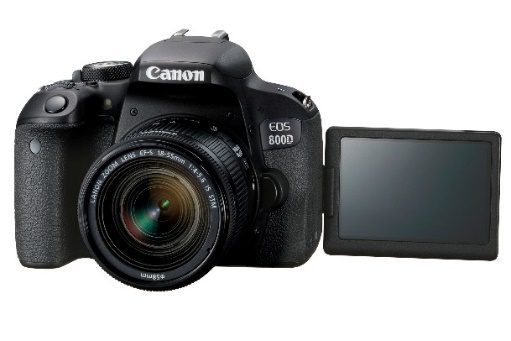 The new Canon EOS 800D
Beyond the sensor and processor technology that the cameras boast, they also promise the fastest autofocus, when using Live View mode, which comes in at a staggering 0.03 seconds and with the ability to shoot at six frames a second.
Low light capabilities seem impressive too with up to 25,600 ISO, extendable to 51,200.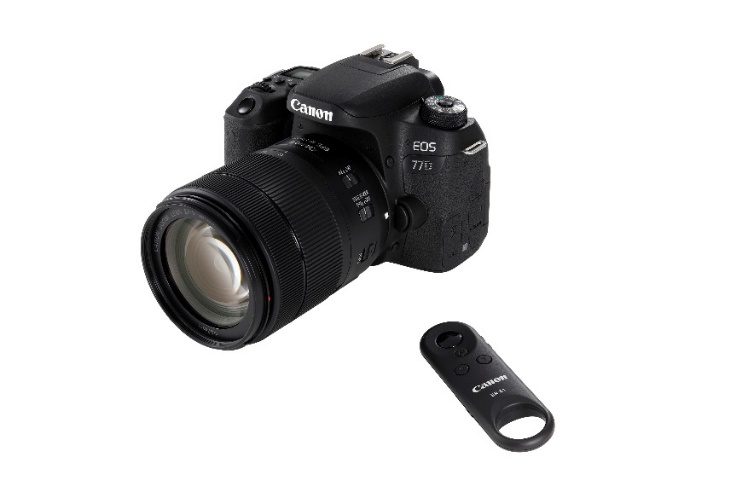 The new Canon EOS 77D and Remote Controller BR-E1
"These new cameras from Canon really demonstrate the brand's ability to bring exceptional products to market, that are both great value for money and loaded with exceptional features for any image maker"Simon Skinner – PhotoBite Ed
Connectivity
The camera's NFC and Wi-Fi capabilities allows for the simple sharing of images and movies to compatible smart devices or via a Canon Connect Station before editing and sharing with the world. For a constant connection, there's also Bluetooth® facility, which lets you turn on and browse photos without having to take the camera from your bag, or operate it remotely via a smart device or the new Remote Controller BR-E1.
Video function
With regards to video, Canon has promised that you can capture an exceptional level of detail and smooth motion in movie mode, catching fast moving subjects in Full HD [60p] and HDR Movie Shooting. The Dual Pixel CMOS Auto-Focus [AF] tracks subjects as they move, focusing smoothly for professional-like results. The 5-axis digital image stabiliser promises to iron out any camera movement when shooting hand-held video.
New Kit Lens
The new EF-S 18-55mm f/4-5.6 IS STM kit lens is an ideal lens to get started with and complements these, all-rounder DSLRs, with the capability to shoot a wide range of pictures, from landscape to portraits. The smallest lens in its class, it comes packed with a 4-stop Image Stabiliser for steady low-light or full zoom shots, 7 blade circular aperture for creating background blur in portraits.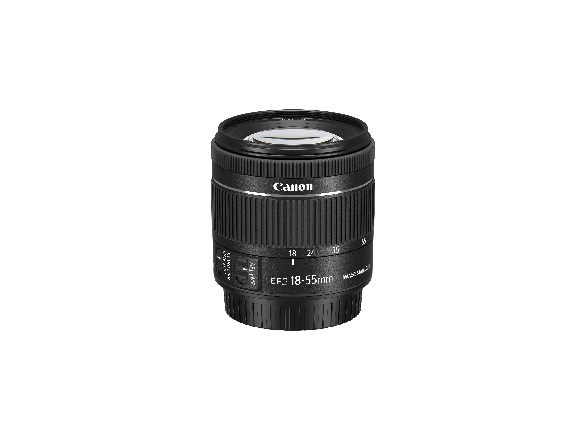 The new Canon EF-S 18-55mm f/4-5.6 IS STM kit lens
EOS 77D key features:
Instinctive controls
24.2-megapixel sensor
45-point autofocus
Bluetooth®
Dual Pixel CMOS AF
EOS 800D key features:
APS-C sized 24.2 megapixel sensor
Optical viewfinder and Vari-angle touch screen
Wireless connectivity for sharing images with smart devices
45 cross-type AF points, and world's fastest live view autofocus
Full HD video
Pricing and availability:
The EOS 77D will be available from April 2017 with an RRP of £829.99/ €1,079.99
The EOS 77D + EF-S 18-55mm f/4-5.6 IS STM will be available from April 2017 with an RRP of £919.99/ €1,199.99
The EOS 77D + EF-S 18-135mm f/3.5-5.6 IS USM will be available from April 2017with an RRP of £1,199.99/ €1569.99
The EOS 800D will be available from April 2017 with an RRP of £779.99/€1,019.99
The EOS 800D + EF-S 18-55mm f/4-5.6 IS STM will be available from April 2017with an RRP of £869.99/€1,139.99
The EF-S 18-55mm f/4-5.6 IS STM will be available from April 2017 with an RRP of £219.99/€1,139.99
The Remote Controller BR-E1 will be available from April 2017 with an RRP of £39.99/€49.99