Canon EOS R8 Arrives: High-End Performance at a Blistering Price
The Canon EOS R8 has arrived, borrowing the sensor of the higher-spec R6 II and bundling it into a simpler, lighter body, offering photo, video and autofocus of the outstanding Canon EOS R6 II at a much more reasonable price. Read on for more.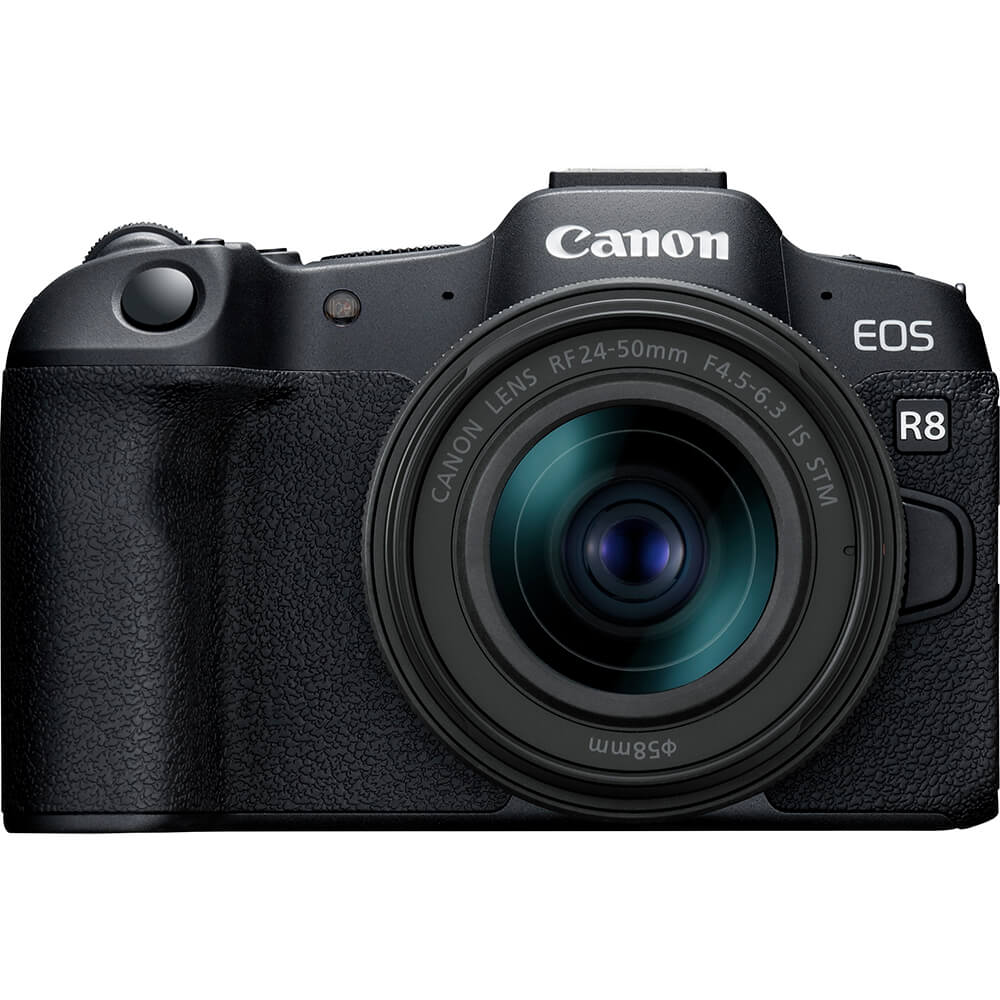 The new Canon EOS R8 arrives as a compact, full-frame mirrorless camera that's been designed for anyone looking to upgrade from the EOS R or the EOS RP. It could be that you're looking to update your [older] DSLR, [6D?] or even an APSC camera. First revealed in February 2023, the EOS R8 arrives as the most affordable new model in Canon's full-frame mirrorless camera series and is placed below the hefty EOS R6 II and sits beyond the EOS RP. You'll find it available in a kit bundled with the RF 24-50mm F4.5-6.3 IS STM lens, which has also launched at the same time.
Canon EOS R8 Key Features
Canon's lightest full-frame EOS R System camera to date at 461g [with card and battery] 
Full frame 24.2 megapixel CMOS sensor
Full width 6K oversampled 4K 60p video recording and 180fps Full HD recording
2.36 million dot EVF runs at [up to] 120fps refresh rate
Intelligent subject detection for animals, vehicles and people
Wi-Fi and Bluetooth connection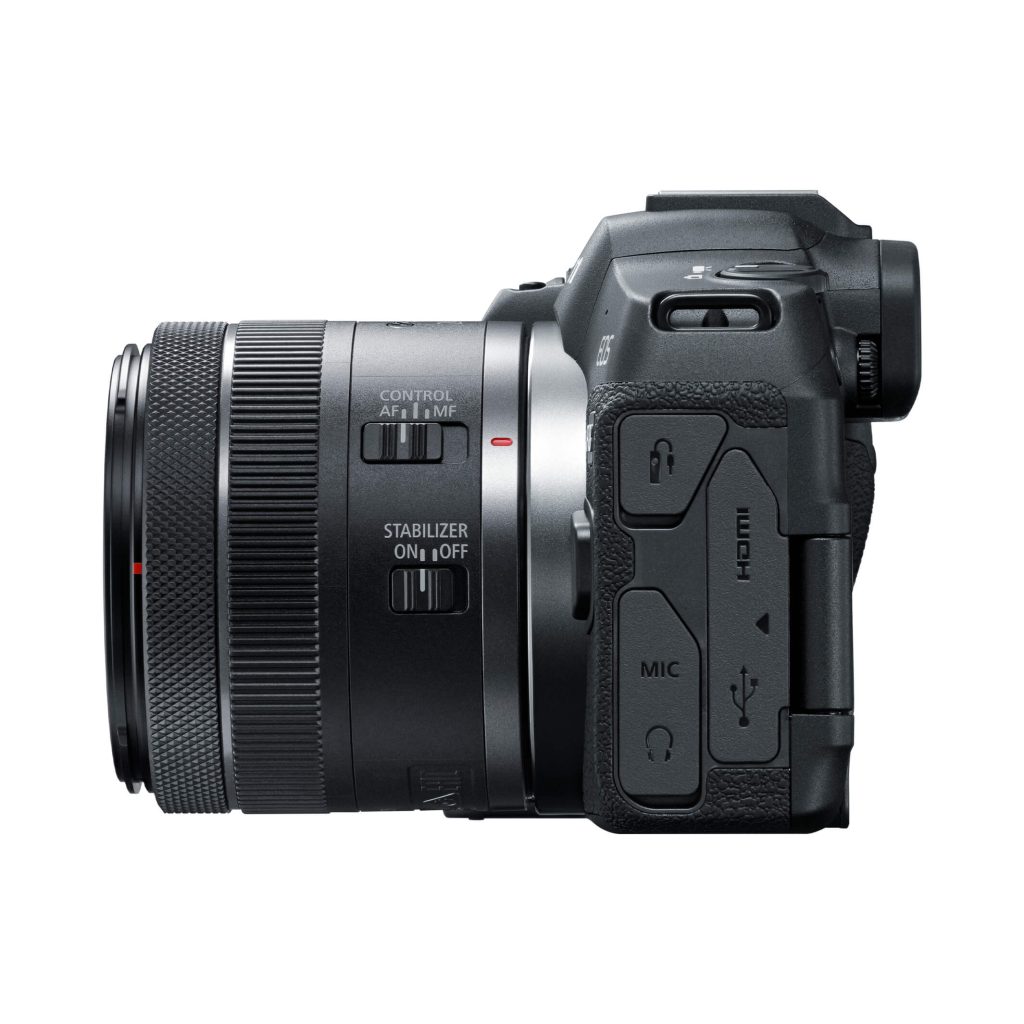 RF 24-50mm F4.5-6.3 IS STM Key Features
2x standard zoom lens covering a wide-angle field starting from 24mm
Optical Image stabilisation up to 4.5 stops
Up to 7-stops with Coordinated control of OIS x IBIS
Leadscrew-type STM for smooth movie AF
Compact and lightweight design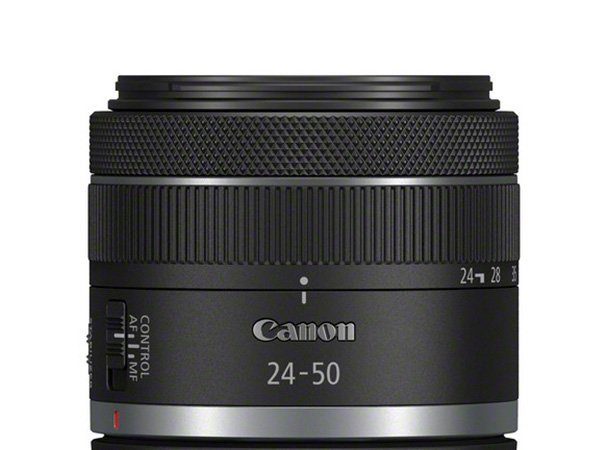 The new Canon EOS R8 drops the IBIS and 6K RAW video aspects of the R6 II, along with the second card slot. It has a lower-res EVF, no joystick or rear wheel, a [slower] mechanical shutter and it also has a smaller battery. It's no surprise to find these differences, [or downgrades if you prefer] when you consider that the launch price comes in at a solid £1,000 less than the R6 II , making it a much more accessible, yet still-feature-rich camera for both stills and video shooters. It also allows for the lighter-weight of the model, which will appeal to hobbyists, serious enthusiasts and b-cam operators.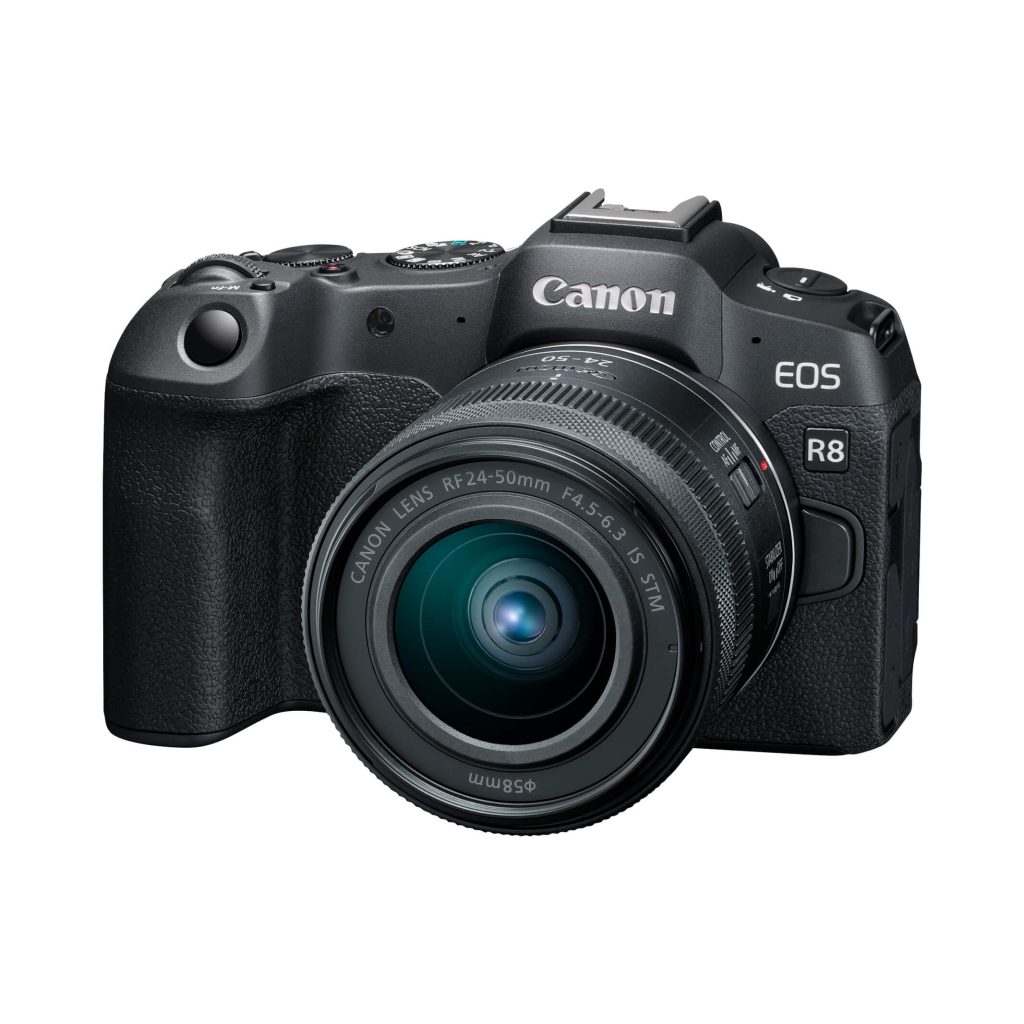 Stills
As previously mentioned, the EOS R8 is driven by the same processor and image sensor as the higher-end EOS R6 II. This suggests that it's a model that will punch well above its weight. Sports and action shooters will appreciate the best-in-class 40fps burst shooting using the electronic shutter, a figure that is reduced to 6fps using electronic first curtain. The new camera's Raw Burst mode shoots for a single second at 30fps, with 0.5 seconds pre-capture before the shutter is pressed. This gives an excellent chance to capture fast action sequences that are difficult and sometimes impossible to predict. The 30 frames shot are then stored into a separate roll so a that you can select the best frames from the bunch to save.
The Canon EOS R8 offers impressive autofocus features, too. The brand has a great heritage in this area, for both photo and video, and here we find Dual Pixel CMOS II AF with tracking AF available for all modes. Just like the EOS R6 II, the EOS R8 offers an collection of subject-detection AF options for people, animals and vehicles. Thankfully there's an option to auto-detect to make life easier. 
The camera's Flexible AF zone means that the size can be modified to suit your shooting subject. There's little doubt that this will become an essential feature for precise focusing in situations like portrait shooting, when the subject doesn't fill the frame. Flexible AF can also be paired with Eye Tracking, which will also add to the appeal of this feature, no end.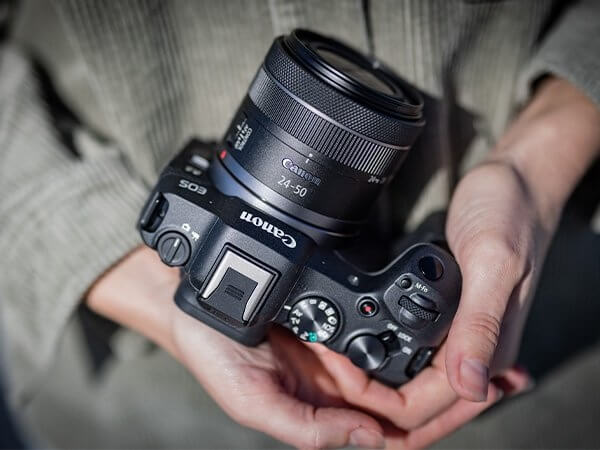 Video
The Canon EOS R8 now shoots video [up to] 4K / 60p resolution without any crop and no record time limits [although the battery capacity will likely have a major influence here]. This is oversampled from 6K footage for crisp detail, although the EOS R6 II will give you 6K video recording outright. There is the option to pyll back to Full HD and there's potential for 180p for mega slow motion shooting.
Happily, Canon's Log 3 color profile is on board, which is quite possibly the brand's most popular video log profile as it's the most accessible and simpler to grade than [the flatter] Canon Log 2.
Early Verdict
It's really sad to see the loss of IBIS in this model. It's clear that sacrifices need to be made in order to achieve the price point and, at roughly two-thirds the price of the R6 II, it may be that they're worthwhile sacrifices. other full frame options in this arena that have IBIS include the Sony A7 III and the original Lumix S5. These are around the same price, but for a little more cheddar, models such as the new Lumix S5 II or the original EOS R6 could be a shout. In the short term though, this is a camera that packs a punch for the price. A really great value, high spec camera that offers a great option for those looking to migrate from an earlier DSLR or APSC camera.
Pricing and Availability
The Canon EOS R8 will hit the shelves this March and will set you back £1,699.99 and the RF 24-50mm F4.5-6.3 collapsible lens launches at £379.99. See more at Canon's dedicated web pages.