Canon EOS R3 Announced with Promises to Outpace and Outperform
After a great deal of anticipation, the Canon EOS R3 has finally been revealed. A new heavyweight camera that is designed for professional photographers and serious videographers who demand speed. Speed in capturing shots in sports and wildlife photography, primarily; speed in preparing to shoot and also for sharing results.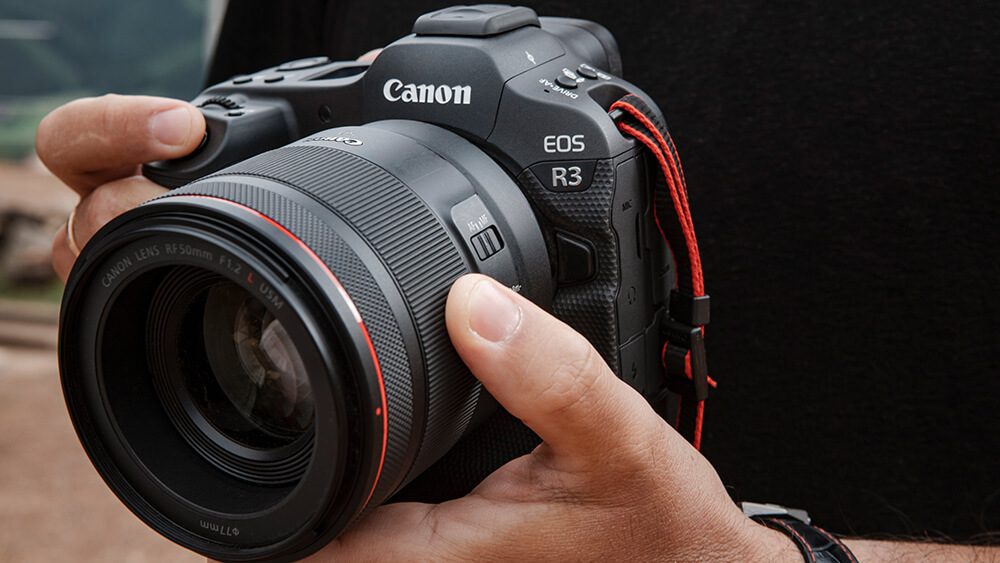 Canon EOS R3 Key Features:
Stacked sensor – Stacked, back-illuminated sensor
30fps burst rate – Continuous shooting up to 30fps, or 12 fps with mechanical shutter
Max ISO 102,400 – Sensitivity from ISO 100 to ISO 102,400 [expands to ISO 204,800]
24 megapixel resolution – The ideal balance of image quality, high ISO performance and file size
Up to 8-stop IS – Rock steady In-body 5-axis Image Stabiliser that works in tandem a lens's own IS
Eye control AF – Select focus points or subjects to track simply by looking at them
Subject tracking – Automatically tracks people, animals and vehicles in both photo and video modes
Vari-Angle screen – Fully articulated, 8.2cm, 4,200,000-dot touch screen
Electronic viewfinder – Blackout-free 5,760,000-dot electronic viewfinder with 120fps refresh rate and 100 per cent coverage
WiFi & Bluetooth – Wireless connectivity for remote control and image transfer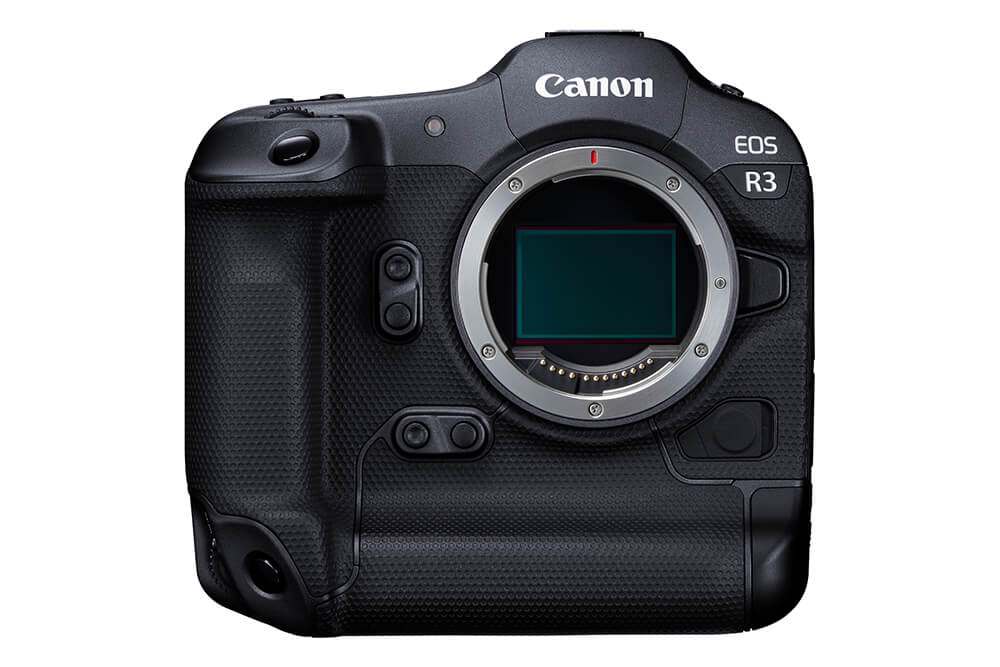 Canon EOS R3: Made for Photo and Video?
Let's not beat around the bush here, the new Canon EOS R3 will likely find its home with a majority of people who favour stills photography rather than video. The camera follows on from a long and impressive heritage of exceptional stills cameras that have proved hard to beat, time and again. In fact, we see it as a mirrorless version of the top-of-the-line EOS-1D series DSLRs.
Having been announced back in April of this year, this is a camera that lands with bona-fide capabilities in both photo and video. Its video credentials include 30fps burst mode with AE/AF tracking, Dual Pixel CMOS AF II, 60P internal RAW video recording, 4K 120P, Canon LOG 3, and a great deal more. There are improvements for handheld shooting, too. The camera's 5-axis In-Body Image Stabiliser can combine with optical Image Stabiliser in selected RF lenses and offers performance with up to 8-stops.
Canon's new 24.1 megapixel backside-illuminated stacked CMOS sensor, promises to deliver lightning-fast image capture and enhanced responsiveness. The sensor almost eliminates rolling shutter distortion completely and with a shutter speed, allowing a range of 30 seconds to 1/64000th of a second, it should allow sports photographers to suspend the fastest of subjects. When using the electronic shutter, photographers can shoot up to 30fps with AE and AF tracking even when shooting RAW files, as well as options for shooting at 15fps and 3fps.
The electronic shutter can also be used with both Canon and third-party flashes for the first time. Removing the traditional weaknesses of electronic shutters, Canon has introduced Flicker detection and a High-Frequency anti-flicker shooting mode to detect and correct flickering light sources and prevent banding or colour and exposure issues.
Focus
The R3's speed leans into the camera's focus capabilities, too. with the ability to focus in just 0.03 seconds, the EOS R3 is the fastest EOS R series camera yet. Powered by Dual Pixel CMOS AF II, the EOS R3 emphasises an improved Deep Learning algorithm, giving AF tracking including human and animal eye, body, and face detection as well as head detection for humans in both stills and video. There's even a new vehicle tracking function on board with an ability to prioritise the vehicle or the driver's helmet. Eye, face, head and body detection are now available in all AF modes, as well as a new Flexible Zone allowing users to select the size and shape of the Zone AF area. The EOS R3 sets a new standard for its ability to focus in lighting conditions as low as -7.5 EV – making it one of the most capable low light cameras in the current market.
To maximise control over the various AF choices the EOS R3 offers three ways to select the AF points. There's the quick smart controller, the precise multi-controller and the Eye Control AF; a pioneering AF point selection method that moves the focus point to where the shooter is looking, giving a more natural connection between the camera and the shooter.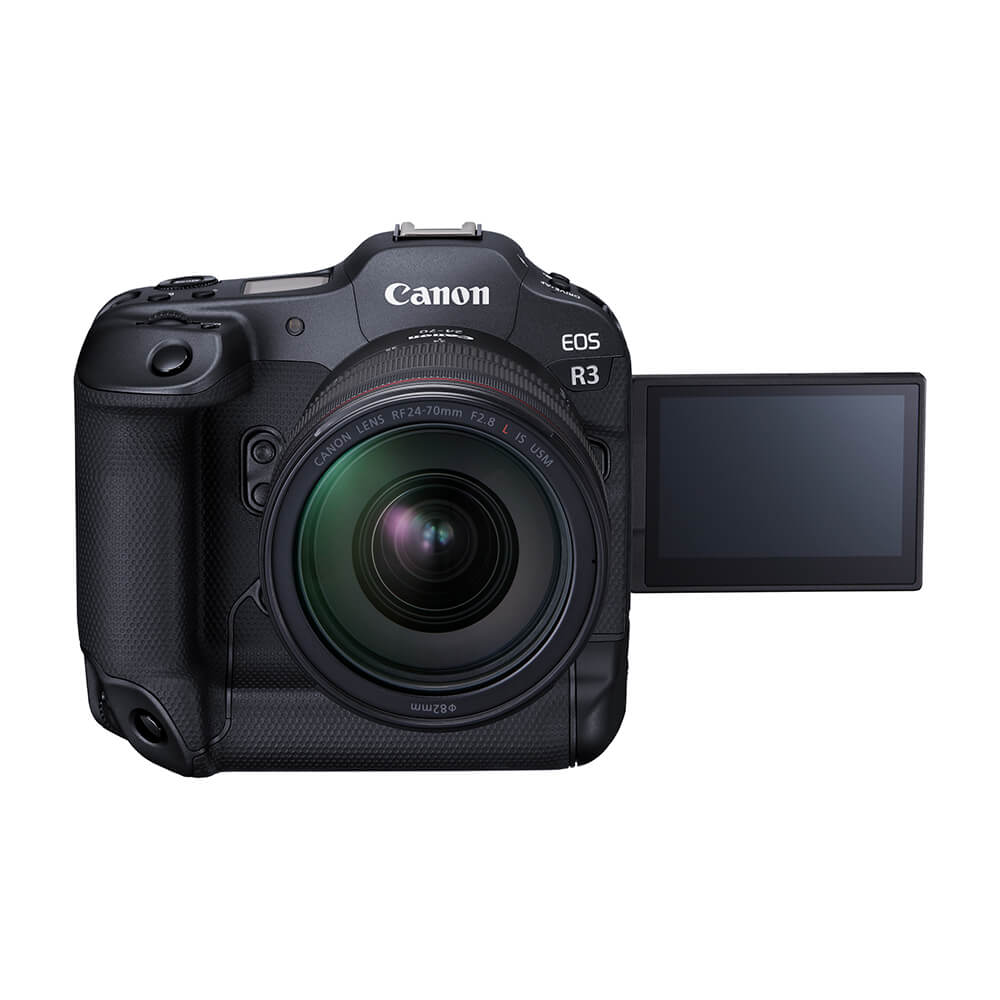 Connectivity
The EOS R3 features various wireless connectivity possibilities, including built-in Bluetooth 5.0 and 5GHz Wi-Fi. It'll be easy to connect your camera to your smartphone or Wi-Fi network. Photographers can transmit images to clients via FTP. For existing EOS R5 and EOS-1D X Mark III users, the network settings can be shared between the three cameras.
The camera also features a built-in Gigabit Ethernet port if you work in a crowded area and need a high-speed wired connection.
For filmmakers, the camera's left side also features a 3.5mm headphone output, a 3.5mm mini-jack input, a USB Type-C port, and a micro-HDMI port. However, we're not sure why Canon decided to opt for a micro-HDMI connector, which is the worst video output port ever conceived. They're pretty flimsy, unreliable and generally pretty rubbish when compared to a full-size one.
A new smartphone holder accessory for the EOS R3, the Smartphone Link AD-P1, allows users to mount their iOS or Android device on top of the Multi-Function Shoe Adapter and easily transmit images via the new MFT app. In addition, the Canon Camera Connect app now enables the EOS R3 firmware to be updated via your phone, which is another first for an EOS camera.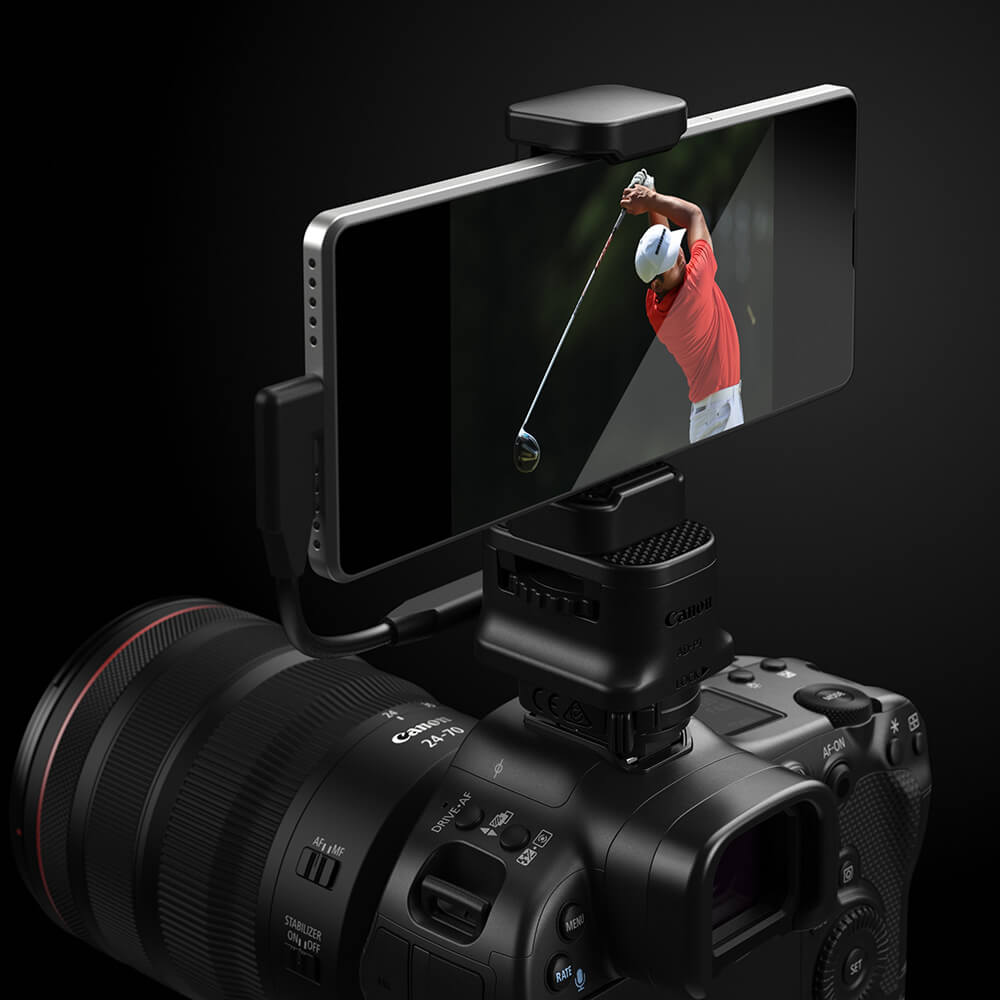 Pricing and availability
The EOS R3 will be available for £5,879.99, [body only] and you can pre-order from pretty much every camera store out there.
See more at Canon's dedicated web pages HERE.