Canon EOS C70 Takes the RF Mount to the Cinema EOS System
Canon has revealed a brand new, compact and versatile camera in its already impressive and trusted EOS Cinema line up, the EOS C70. It's the very first in the Canon series to blend the superb image quality of their Cinema EOS System range with the lightweight and portable of the EOS R Series.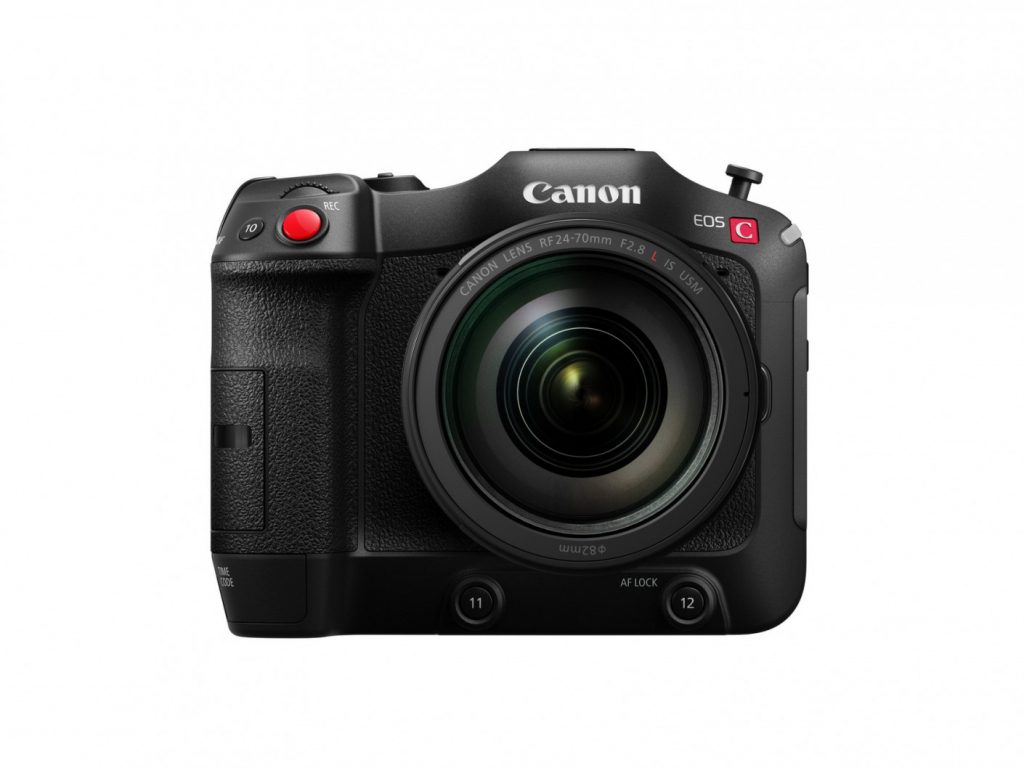 Canon EOS C70 Key Features:
RF Mount system
New Canon Cinema EOS C70 includes Canon's new 4K Super 35mm DGO sensor & HDR capabilities
High frame rate 4K, [120fps with audio recording & DPAF]
Dual SD card slots allowing for concurrent recording in various formats
Improved Dual Pixel Auto Focus with intelligent tracking and a new touch user interface
Compatible with the new Mount Adapter EF-EOS R 0.71x giving users access to the impressive range of Canon EF mount lenses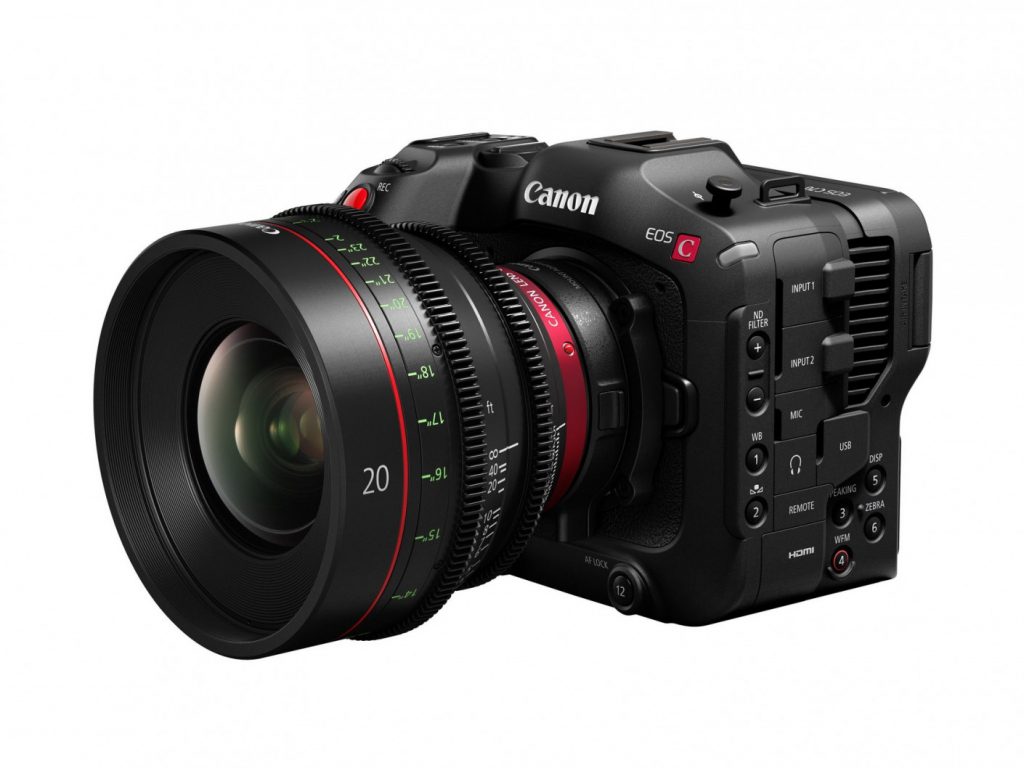 The new EOS C70's design opens up the EOS Cinema range for a host of run and gun shooting scenarios from social media content to more professional productions, such as documentaries and news broadcast, but there's one major issue that we can see…. It's not full frame!

The weight, size and features of the EOS C70 mean it can be used to shoot either handheld, with a gimbal, many traditional stabilisation solutions and even a drone. In terms of recording formats, the new camera will feed to SD cards, [in the native twin slots] in several recording options at resolutions from 4K, UHD, 2K, and Full HD. The card slots support high-speed UHS-II media and with a range of arrangements such as double slot, relay and simultaneous recording.
New Mount Adapter
Also announced is the new EF-EOS R 0.71x Mount Adapter. It's an EF Lens to RF Mount adapter, which will allow users complete freedom to use the whole EF lens range with the EOS C70. Big news for those with a bunch of Canon EF glass already filling up their kit bags.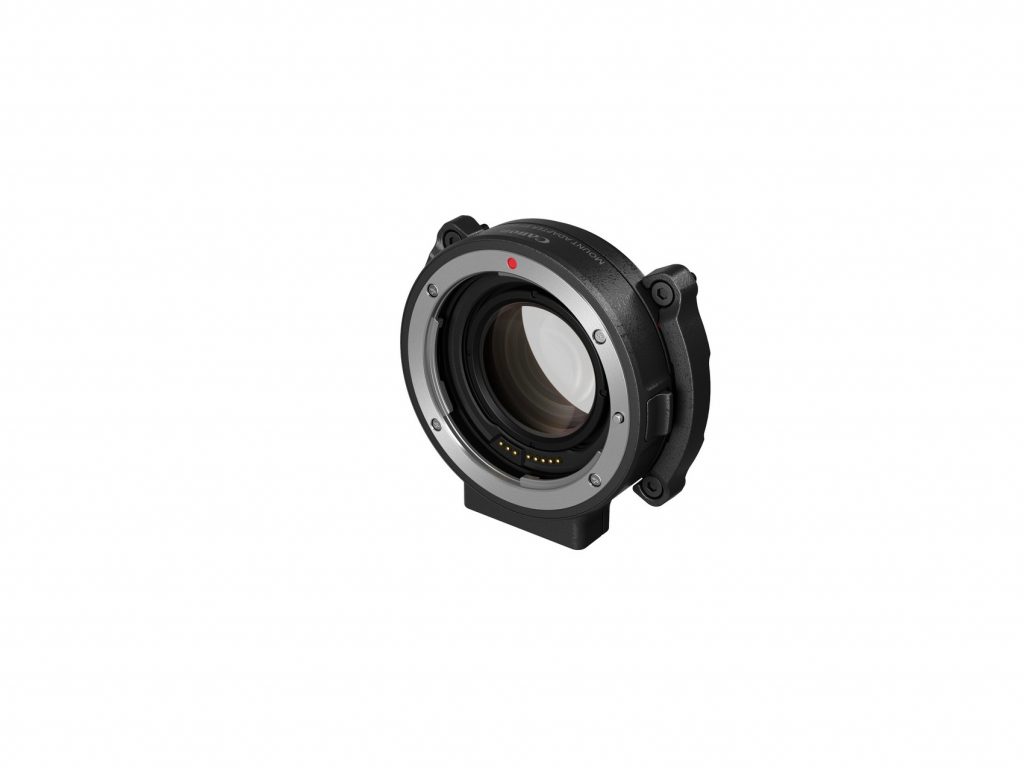 The new EOS C70 isn't just bridging the gap between two of the brand's ranges, it also appears to punch above its light weight, with 13 assignable buttons, a multi-functional hand grip for ease of operation, pro input/output terminals [including HDMI and 2x mini XLR terminals for audio], as well as an independent ventilation system to keep the damned thing cool. Something that Canon has had something of an issue with of late. The camera also boasts a new, slimmer ND filter system, which gives up to 10-stops of ND filtration, giving users greater control of exposure and depth of field.
Excellent 4K quality
Canon has told us, [ahead of us laying hands on a sample for review] that the 4K capabilities of the new EOS C70 are impeccable due to the camera taking advantage of its Super 35mm Dual Gain Output [DGO] sensor, which also drives the EOS C300 Mark III. The EOS C70 produces great image quality with over 16 stops of dynamic range. Those who have shot with the EOS C300 Mark III will be familiar with the realistic and cinematic colours, clean low-light image quality and excellent HDR capabilities. It also gives users slow-mo capture with 4K 120p recording and with Dual Pixel CMOS AF support. If it's higher frame rates you're after, 180p is also available in Super16 mode.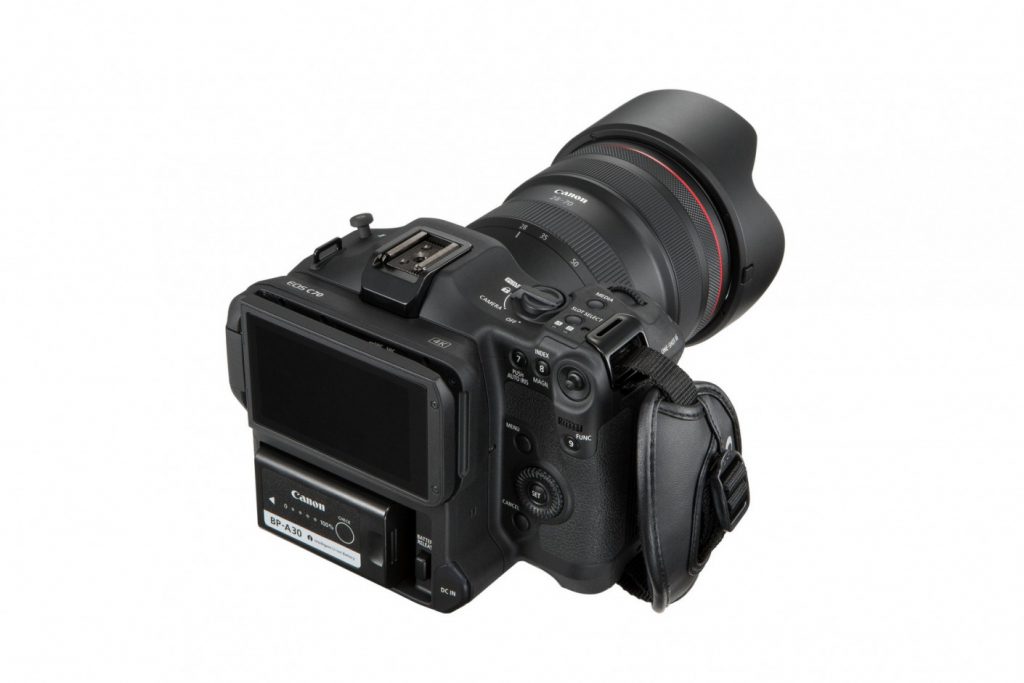 The EOS C70 is the first Cinema EOS System camera to house the 'revolutionary' EOS iTR AF X [Intelligent Tracking and Recognition] system, which was seen for the first time in the EOS R5 mirrorless camera that launched recently. Those unfamiliar with the system; simply put, it applies a face and head detection algorithm, developed using deep learning technology. Operating in combination with Face Detection AF, this feature significantly improves the reliability of focusing on, and tracking the subject. Furthermore, the EOS C70 also introduces Auto ISO to the Cinema EOS System range for the first time.
Vertical Shooting Mode
The EOS C70 also brings another first to the range. It's the first Cinema EOS System camera that has a dedicated vertical shooting mode. This has been designed to support the capture of footage specifically for social media and digital signage purposes.
See below for a complete image gallery to introduce you to the new EOS C70.

Pricing and availability
The new EOS C70 will come in at a cool £4,799.99 inc VAT, whilst the new Mount Adapter EF-EOS R 0.71x will cost you £529.99 inc VAT.
Watch out for our full review to follow. For further information, tap over to Canon's dedicated web pages.