Canon EOS-1D X Mark III: The Ultimate Sports, Wildlife & Video Camera?
Canon's highly anticipated flagship EOS-1D X Mark III DSLR camera has arrived offering professional photographers speed and versatility with an impressive range of features and hard-to-beat speeds.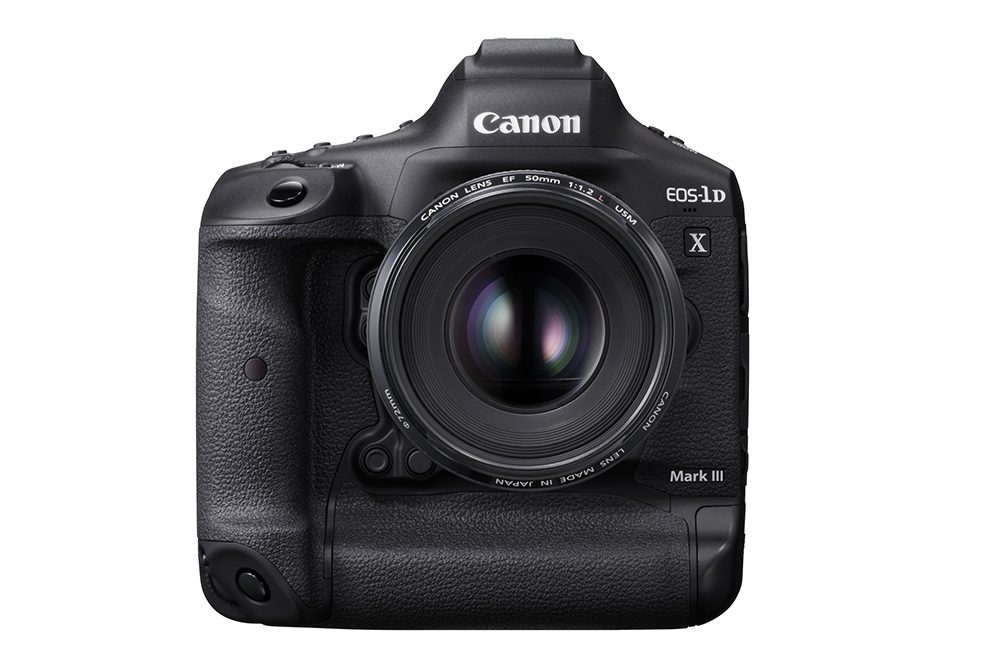 The new Canon EOS-1D X Mark III lands with significantly enhanced AF tracking, image quality and ability to communicate. Canon's press release describes the camera as representing the 'pinnacle of Canon's EOS-1 series'. The new flagship camera from Canon highlights industry-leading shooting speeds of up to 20fps with AF tracking, along with improved high ISO performance.
The camera features a newly designed 20.1MP full-frame CMOS sensor and updated DIGIC X image processor. The Canon EOS-1D X Mark III's AF sensor is said to be able to achieve 28x the centre resolution of its predecessor to meet the needs of pro photographers who demand ever-greater accuracy and focusing on subjects in a wider range of situations. In terms of video, the new camera gives users a powerful 5.5K 12-bit RAW video internal recording capability, making it the first non-cinema Canon EOS series camera to do so, which could just make this the ultimate hybrid camera for pro shooters. For now.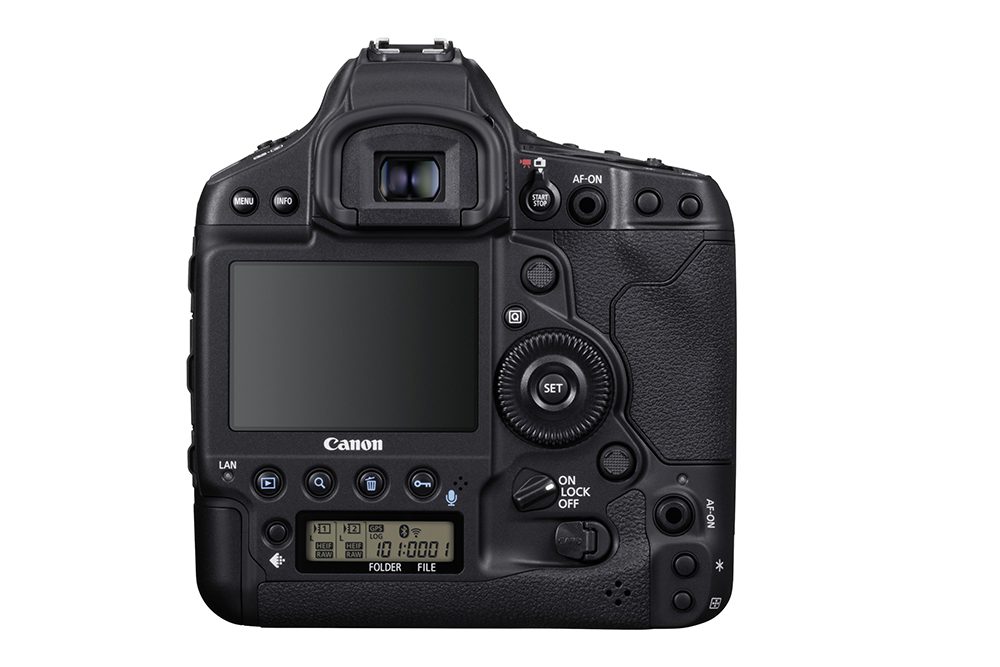 Eddie Keogh, professional sports photographer and Canon Ambassador said in the brand's press release: "Working from the side lines at top sporting events worldwide, Canon's DLSRs continue to dominate professional photography. Throughout the years EOS-1 series cameras have been unrivalled in their reliability and capability, which is why I've been using them since 2002 with the EOS-1D. In my line of work speed is everything, so I'm delighted to be using the EOS-1D X Mark III which features noticeably improved fps, outstanding autofocus and quicker communication abilities – because, in the competitive industry of sports photography, a matter of milliseconds could mean the difference between a picture that makes it to the back pages of national newspapers or doesn't."
Key Features
20.1MP Full-Frame Sensor
DIGIC X Image Processor
Up to 20 fps continuous shooting in live view or 16 fps with viewfinder
5.5K video up to 60 fps
EOS iTR AF X Autofocus & Dual Pixel CMOS AF
DCI 4K and 5.5K Raw Video
Dual CFexpress card slots
Built-in Wi-Fi, Bluetooth, and GPS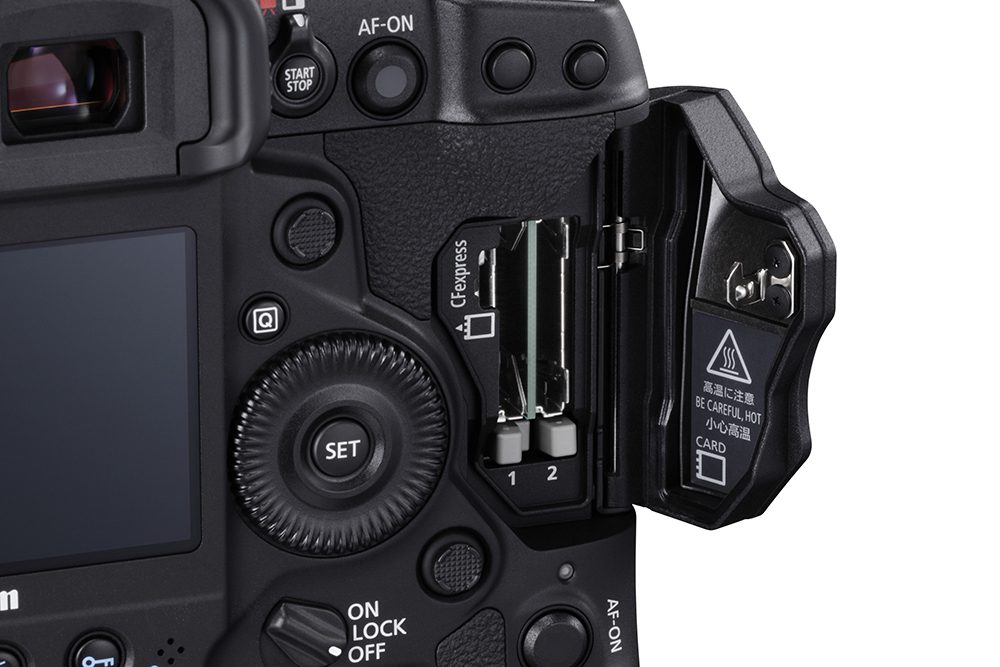 The new camera can shoot up to 16 fps with the optical viewfinder, 20 fps in live view and with a 1000-shot buffer if shooting dual raw+JPEG formats. Backing up this impressive speed is a native sensitivity range from ISO 100-102400, that can be expanded to ISO 50-819200, to suit working in a variety of lighting conditions. Also benefitting from the speed is the aforementioned EOS iTR AF X autofocus system uses 191 points to accurately gain focus. It also allows the Face Tracking and Head Detection AF functions, which use Deep Learning Technology, to keep critical focus on moving subjects. Additionally, when working in live view, Dual Pixel CMOS AF uses 3869 manually selectable points and provides a smooth, natural focusing quality akin to the way a camcorder acquires focus.
Video
The new 1D X Mark III promises to offer pro-level video shooting capabilities, with the ability to record DCI 4K internally at up to 60 fps in 10-bit 4:2:2, as well as Full HD at 120 fps. The stand out video feature is that the camera can internally record 5.5K [5472 x 2886] RAW at up to 60 fps. When recording in 5.5K Raw, the new 1D X III's footage is captured in 5472×2886 12-bit, CRM files.

The 4K DCI digital video format is derived from the original 5.5K readout using Canon's Oversampling 4K Processing. In turn, the 4K UHD format is simply cropped slightly to the 16:9 aspect ratio from the 17:9 aspect ratio 4K DCI format. The reason the camera can record 5.5K RAW at up to 60p is in part due to Canon choosing to go with Dual CFexpress memory card slots.
In order to process the RAW movie files, users will need to work within Canon's Digital Photo Professional 4 Software. When using this software, users can perform adjustments and then export clips as image sequences. It looks to us as though there will likely be NLE Plugins and some sort of dedicated Canon Cinema RAW software in the pipeline.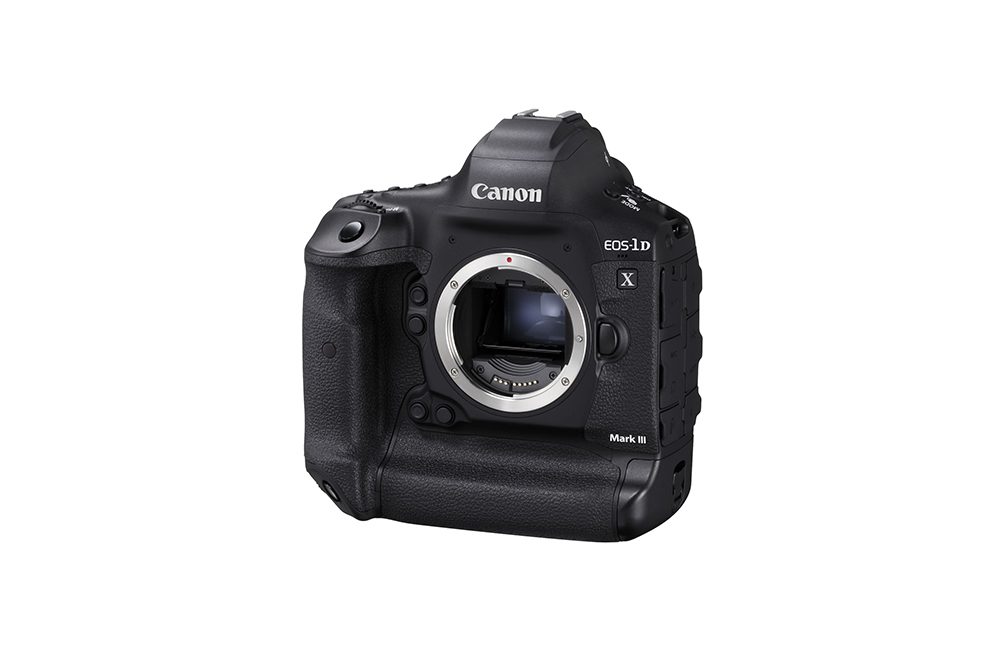 There's a downside in terms of video, though. As partially expected, with the new camera being brought to market primarily as a 'stills' camera. In Canon's own specifications, it states that 'Movie recording is interrupted if the maximum recording time per movie, 29 min. 59 sec., is exceeded. '
Build
Canon's new flagship DSLR camera has been built to be able to survive in the severest of conditions. It features a durable and robust body and uses a magnesium alloy construction that's weather-sealed to guard against dust and moisture for working in especially tough circumstances.
Pricing and availability
The new flagship EOS-1D X Mark III from Canon will be on sale at end of February and will set you back a cool: £6,499.99 [RRP]. See more at Canon's dedicated page.