Canon EOS R5 & R6: Is Canon Now Leading the Mirrorless Race?
Has Canon finally pulled it out of the bag in terms of competition-beating mirrorless cameras with the recent announcement of the Canon EOS R5 and R6? We dig deeper to find out just what we have been presented with.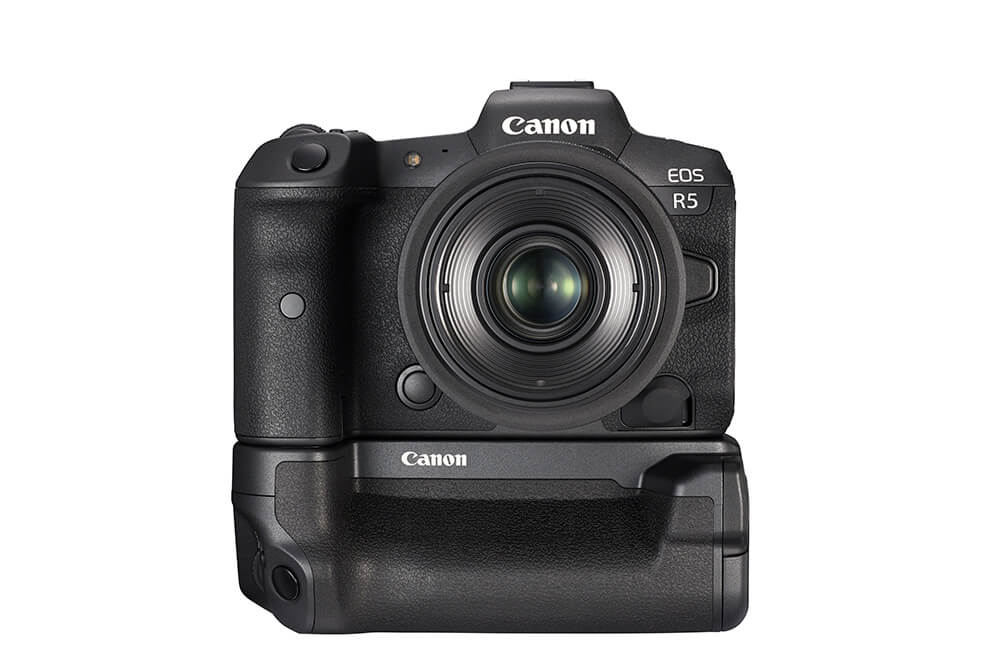 The question is, has Canon whisked us into a 'next-generation' of image-making capabilities? Well, maybe. In this era of evermore significant technological advancements, there is a burden that all technology suffers from. Time. Releasing not just one, but two new mirrorless models, Canon is looking to appeal to as many fans and break down the barriers of sceptics as possible. At this moment, Canon has raised the bar for what we should expect from our cameras, and that really is saying something.  
The EOS R series was largely the result of Canon pulling the guts out of their popular 5D Mark IV model, cramming it into a mirrorless body and called it a revolution.
The EOS R series largely kicked off from the results of Canon pulling the guts out of their popular 5D Mark IV model, cramming it into a mirrorless body and called it a revolution. At the time, and although a great camera per see, it felt like Canon wasn't taking the mirrorless world very seriously. More like they had woken up one morning in a blind panic, like a teenager realising they had a huge project due in the next two days and hadn't really made a start in earnest.

Canon lovers and users had almost been forced to their knees, begging the company to furnish their next line of cameras with features that might compete with the gruelling competition. 4K video, full-frame video recording, flat-profile video recording, built-in image stabilisation, vari-angle screens in the pro bodies; the list goes on, [and on, and on]. At times they showed glimmers of hope, but these models came with huge £5000+ price tags due to the fact that the tech was revealed in flagship DSLRs or one of the brand's video cameras.

It seems, then, after a significantly long wait, that Canon has finally delivered some solid updates to the EOS R, and with the required amount of attention being paid to the new models.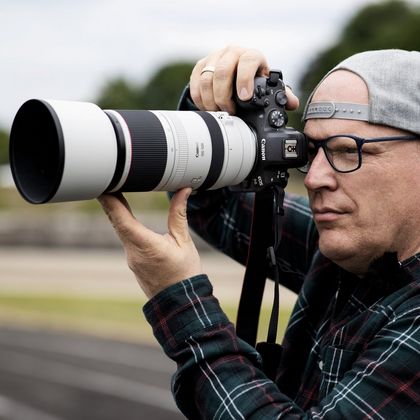 Canon EOS R5 & R6 for photographers
Whether you opt for the Canon EOS R5 or the EOS R6 you'll be in safe hands. Both models offer [up to] 8-Stops of IS [Image Stabilisation] with selected lenses, which also benefits filmmakers [but we'll get to this later on]. The built-in IS means the photographer doesn't need to worry too much about how slow their shutter speed is set, with claims that users can handhold the camera for 4 seconds and still achieve useable shots. This means in many aspects, the need for tripods is greatly reduced. Making for lighter travel and packing. It's a thumbs up from us.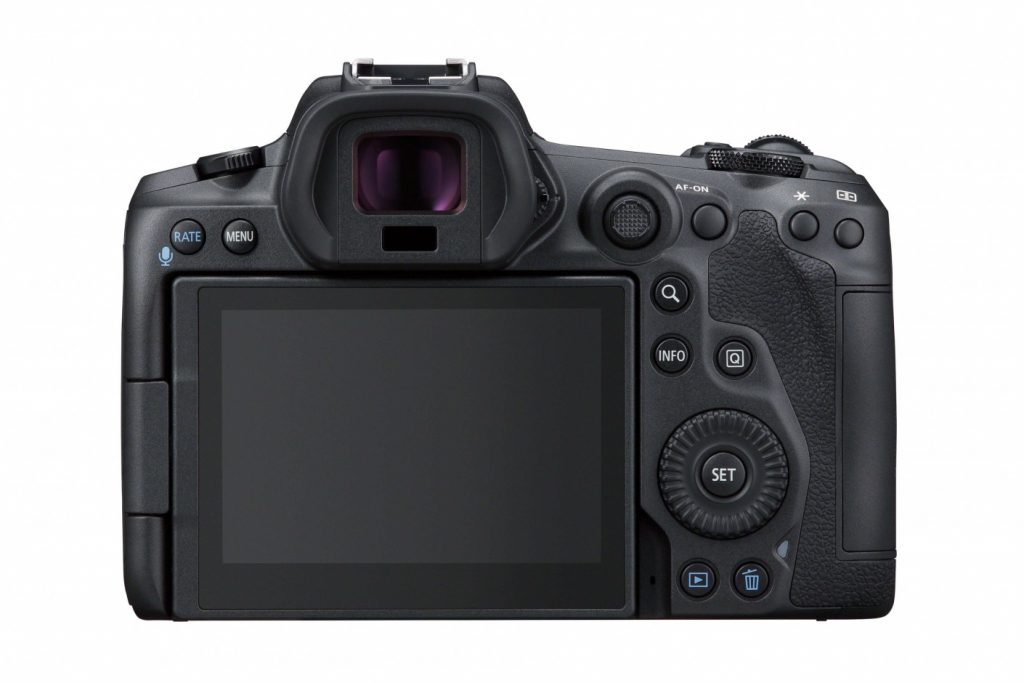 Resolution
The R5's resolution capability comes in at a whopping 45-Megapixels, which really is plenty of resolution for both Landscape and Portraits. For a more adequate, [and some would say better] resolution, the R6 offers a more demure 20-megapixels.
The benefits you'll see with the R6's MP count is a better low light performance with an ISO range of 100-102,400, whereas the R5 is 100-51,200. Another benefit to this is that the RAW files will be a tad smaller and easier to store. 
Speed
Both cameras are outfitted with 12fps [mechnical] and 20fps [Electronic] shutters. It really doesn't matter which one you opt for and on top of all this, Canon has improved focus tracking by adding deep learning AI to help lock on to and track subjects. This really kicks in when your subject moves erratically through the frame. This is likely to win over a lot of wildlife and sports photographers who need a camera that is reliable and accurate when it really counts.
So this is all great but remember what I said about the 8 Stops of IS? Yeah, you need to use certain lenses to achieve this. It'll be the lenses with Image Stabilisation [duh] but that can in place making purchasing a little more expensive. Is it the end of the world though? Not completely, but it'd be worth confirming before you invest in RF mounted lenses because they are NOT cheap.

The R6 comes in at £2499.99 and the least expensive lens with IS is the 24-105 f4-7.1 at £469.99. So your total will be £2969.99. For many of you, this is a big jump if you're not a Canon user. Otherwise, you could buy their £99.99 lens adapter and use you EF lenses, sacrificing some performance but saving some cash.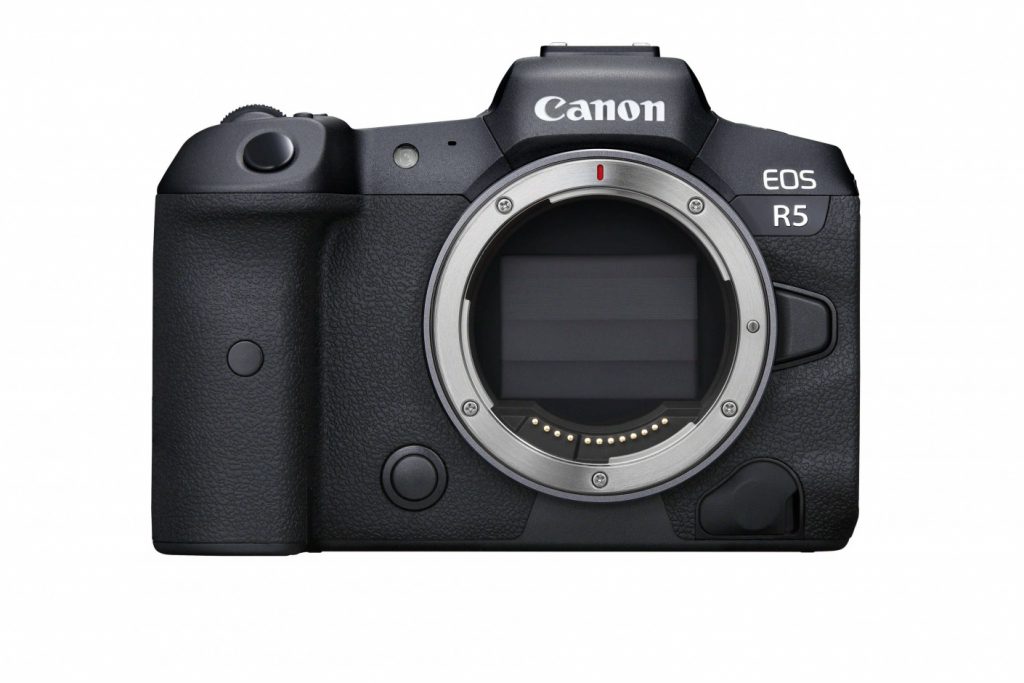 Canon EOS R5 & R6 for Filmmakers and Videographers
In a nutshell, 8K video up to 30fps and 4K up to 120fps all while using the entire sensor. And the cherry on top, you can have it all in RAW and up to 12bit.
My oh my did you guys get more than you bargained for! It's almost too good to be true. Honestly, on paper, both cameras look really good. The R5 offers a fantastic resolution in both video and photo, whilst the R6 is the low light queen. 
The EOS R5 is a true head-turner for video and between the two new models, this is the one for filmmakers who want/need every possible feature. However, what both models boast is the same AF system as the photo-mode, which is fantastic when you need to accurately track your subject[s]. Honestly, on paper, both cameras look really good. The R5 offers a fantastic resolution in both video and photo, whilst the R6 is the low light queen. 
My oh my did you guys get more than you bargained for. It's almost too good to be true! We really hope these cameras live up to expectations. There are, however, a lot of warning signs around the R5; obvious or not. For starters – battery life. When you demand more from a camera, it needs more power; things generally work harder, [and hotter] and those batteries are going to suffer.

There is no fan to cool the sensor when shooting video, [even the Lumix S1 series has a fan and still can't utilise the entire sensor when recording 6K]. The memory card flap even says 'Caution Hot' [*gulp*]. In fact, Canon has not addressed a solution for how they're suggesting cooling the camera, suggesting instead recommended run times that should prevent the camera from overheating. Not ideal.
Time will be the true test for these cameras to see how they stack up against the competition.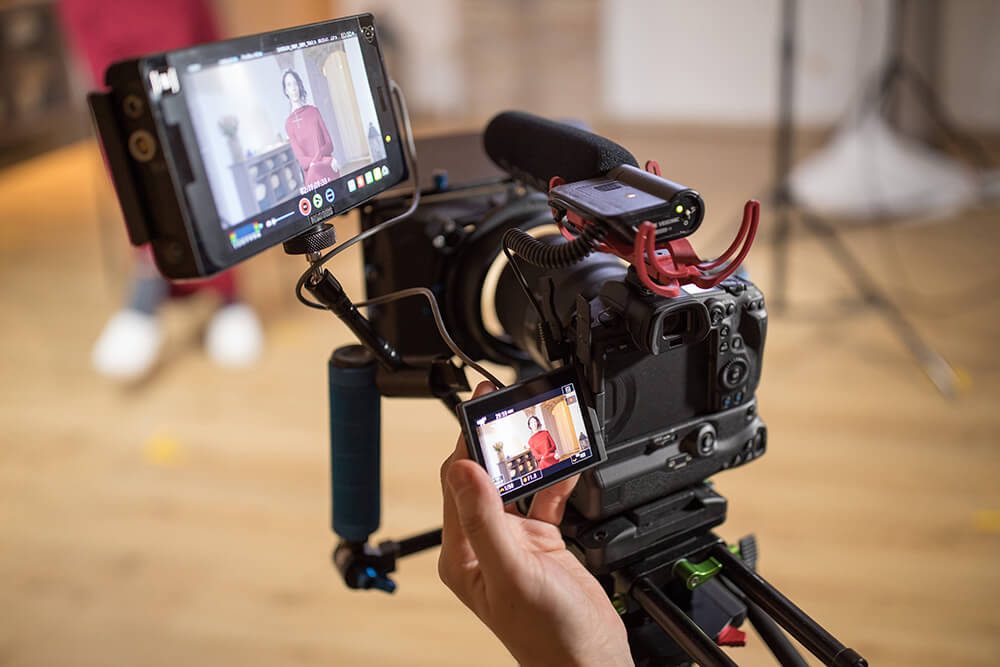 Regarding Canon's update on the over-heating issue
Set Overheat Control function to "ON" [default]. When the overheat control function is enabled, the movie size and frame rate are automatically changed while the camera is in standby mode to suppress the rise of the internal temperature
Between recordings, it is recommended to turn off the camera
Position the camera out of direct sunlight
Use an external fan to dissipate heat
Right…
So, make sure your brand new £4k Canon EOS R5 is set to 'Heating override enabled'. Turn it off when possible and at all times, like a vampire, keep it out of the sun. If you have any money leftover, spend it on a fan to disseminate the heat from your camera!
It appears as though the Achilles heel to the Canon EOS R5 [& R6] is one of their own creation. Canon knew it had issues with over-heating, they built some new firmware to correct it but didn't go as far as fitting the camera with a fan, or a cooling system. With mobile gaming becoming popular and smartphones getting hotter, mobile phone companies have developed liquid, copper and air cooling systems to solve their own over-heating issues, so why hasn't Canon implemented a similar system or make their own?

Maybe hold off for the Canon EOS R5 Mark II. Or maybe they'll bring out the video version with a fan built-in. Who knows? All we know is there will be a lot of stress testing to see what the Canon R5 can handle. Be sure to check out our Youtube Channel for when our EOS R5 review drops.
Competition
Lumix, Sony and Black Magic [Video only] may feel the heat from Canon's latest announcements, [pardon the pun]. The only company still holding their cards to their chest is Sony, but it appears they might be playing them later this month [July 2020].

If Sony does delay its release, we'll know that Canon dealt a blow and that they are reeling from the announcements. We doubt this, though, given the fac6t that the wait for the A7s III is long overdue and is likely to capture at least as much excitement from the legions of loyal Sony shooters. Sony has confirmed that everything is new in the Sony A7S III after all.

Arriving in with 8K Raw on the R5! The closest we've seen to performing above 4K was the Lumix S1H with 6K, but that camera was built for filmmakers in mind whereas the R5 was built for both photo and video.
We hope Canon pulls it off with their latest launches as they will serve to push the boundaries of image-making to a new level and challenge other brands to advance their technology to meet and excel past the user's demands. The sweet spot could be seeing cameras that have more than what the users ask for. Maybe we're getting ahead of ourselves or maybe Canon really has stolen the mirrorless crown – for now.
Read Canon's official press release on the EOS R5 and R6 in full HERE