Zhiyun Crane-M2S: Lightweight & Affordable Gimbal with Upgraded Features

The new Zhiyun Crane-M2S arrives as a boosted version of the Zhiyun Crane-M2 with much of the tech that's crammed into Zhiyun's newest Zhiyun Crane M3. It boasts a sleek build and, considering the feature list, a very reasonable price tag. Read on for full details including pricing.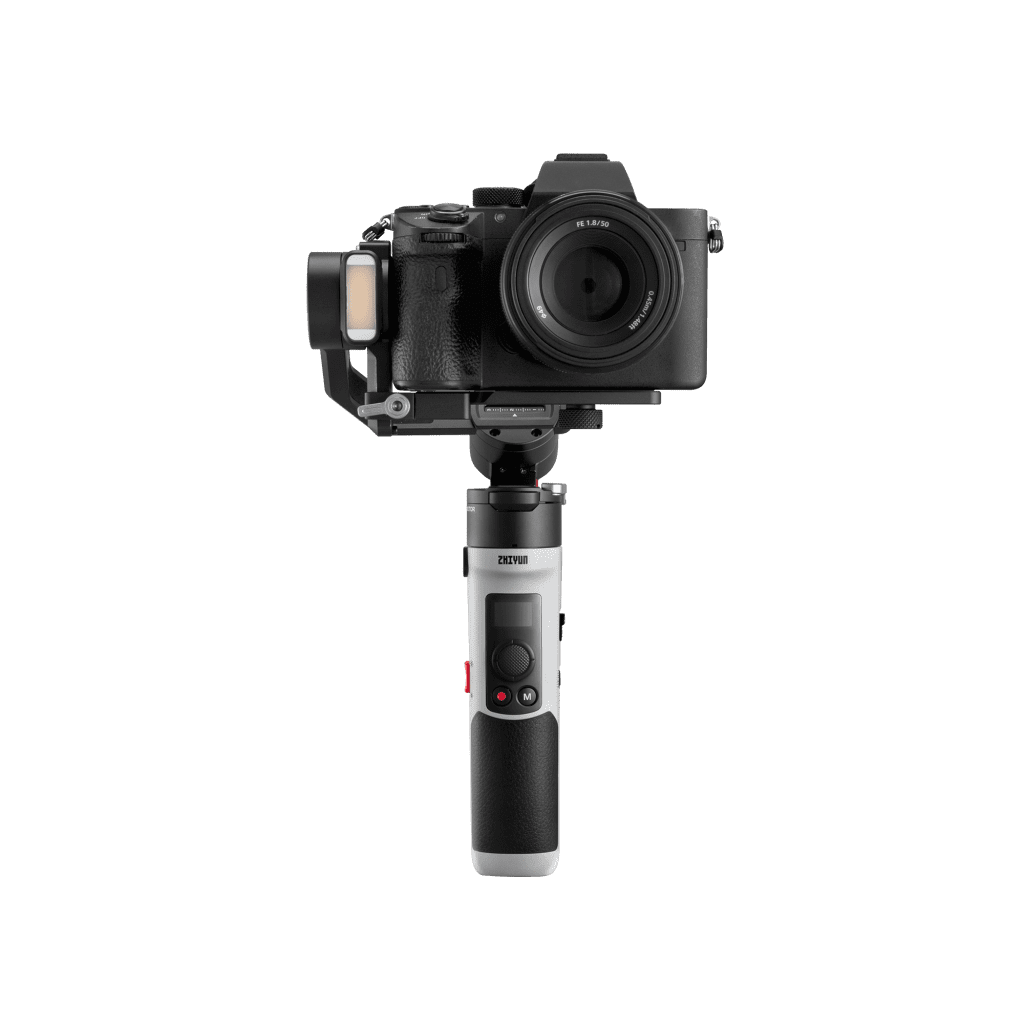 The new ZhiyunCRANE-M2S arrives as a more cost-effective choice if compared to their CRANE-M3 gimbal and could be perfect for creatives who are looking for a lighter, more portable stabiliser. It improves upon the already-pretty-impressive features found in its predecessor, the CRANE-M2, including longer battery life, quicker charging, charging whilst in use, [it can also charge your camera/smartphone at the same time, an integrated fill light, and ZHIYUN's Quick Release 4.0 technology that can be found in the M3.
Near same bodyweight as the M2 [549g]
Same sturdy motors as the M3 – great for smartphones, action cameras and smaller, mirrorless cameras
Integrated fill light has 5-steps of brightness and 4-colour filters [CRI: 90+ Color Temperature Level: 5500K]
Quick-release system [same as M3]
Supports 5V 1A charging directly to camera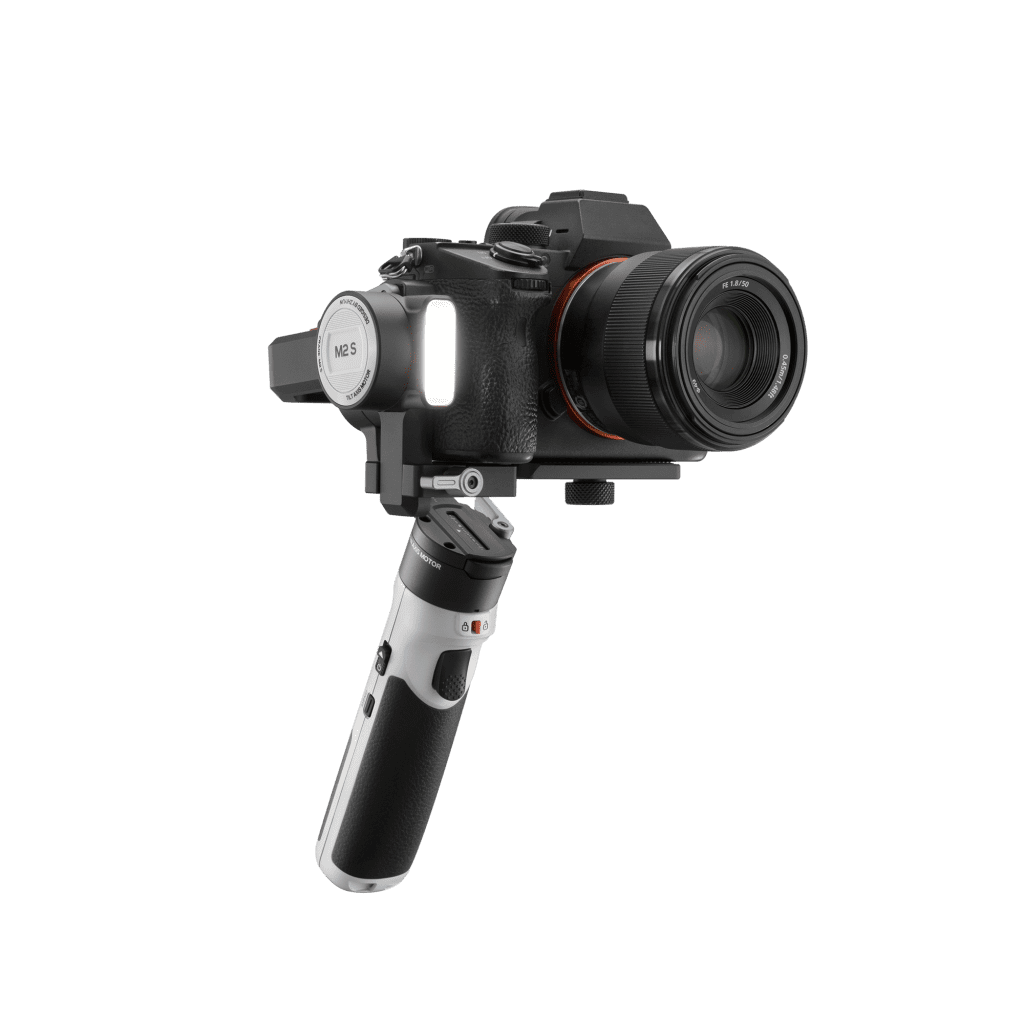 Our Favourite Features
The CRANE-M2S has a 0.66-inch display built-in to its body, giving real-time status and operating parameters of both the camera and gimbal while shooting. There are a number of handling modes, including 'Pan Follow', 'Follow', 'Lock', 'POV', 'Vortex', 'Go' and others, too.
There's also, what Zhiyun describes as an 'Ultra-Bright' light built into the CRANE-M2S body, which employs 'Lumen Amplifier' technology to produce over 1000 lumens brightness within 2.8 cubic metres. The light offers five steps of brightness and four colour filters. We're keen to put this to the test.
USB PD fast-charging is supported up to 12W via the gimbal's USB-C connector. A full charge is possible in 100/1hr 40mins, giving the CRANE-M2S an alleged run time of [up to] 10 hours.
ZHIYUN's latest quick release technology appears in the new entry-level gimbal, which is a nice touch as this has only previously appeared in its flagship models. The V-shape design provides good efficiency, while dual safety locks mean your equipment always stays attached. Well, that's the plan, anyway!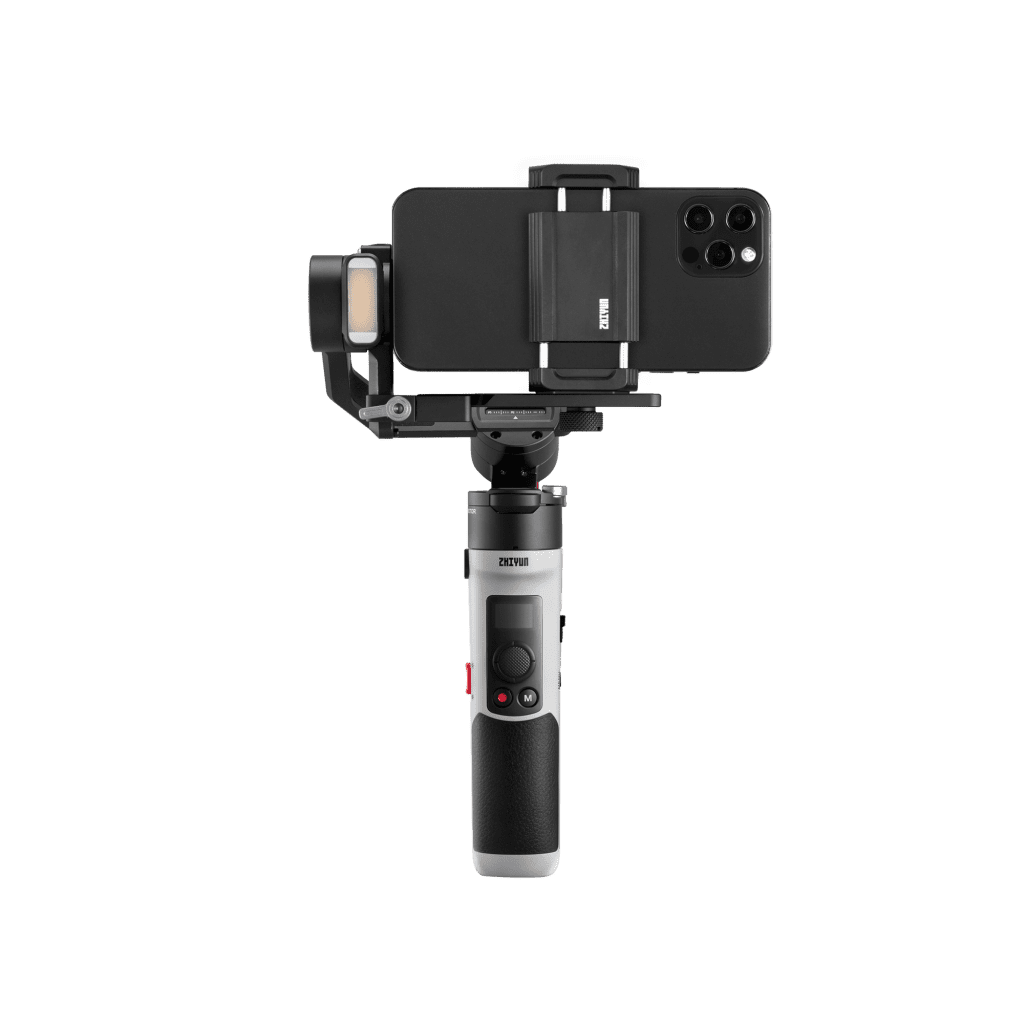 Pricing and Availability
The Zhiyun Crane M-S2 Standard package comes in at £259 and the Combo package lands at £329.
See more at Zhiyun's website.