Vloggers Delight: ZHIYUN CRANE M3 3-Axis Gimbal Revealed
The ZHIYUN CRANE M3 gimbal has been revealed and is being aimed squarely at Vloggers everywhere. It features a built-in 800lx light and a microphone and could just be the perfect tool in the YouTuber's arsenal.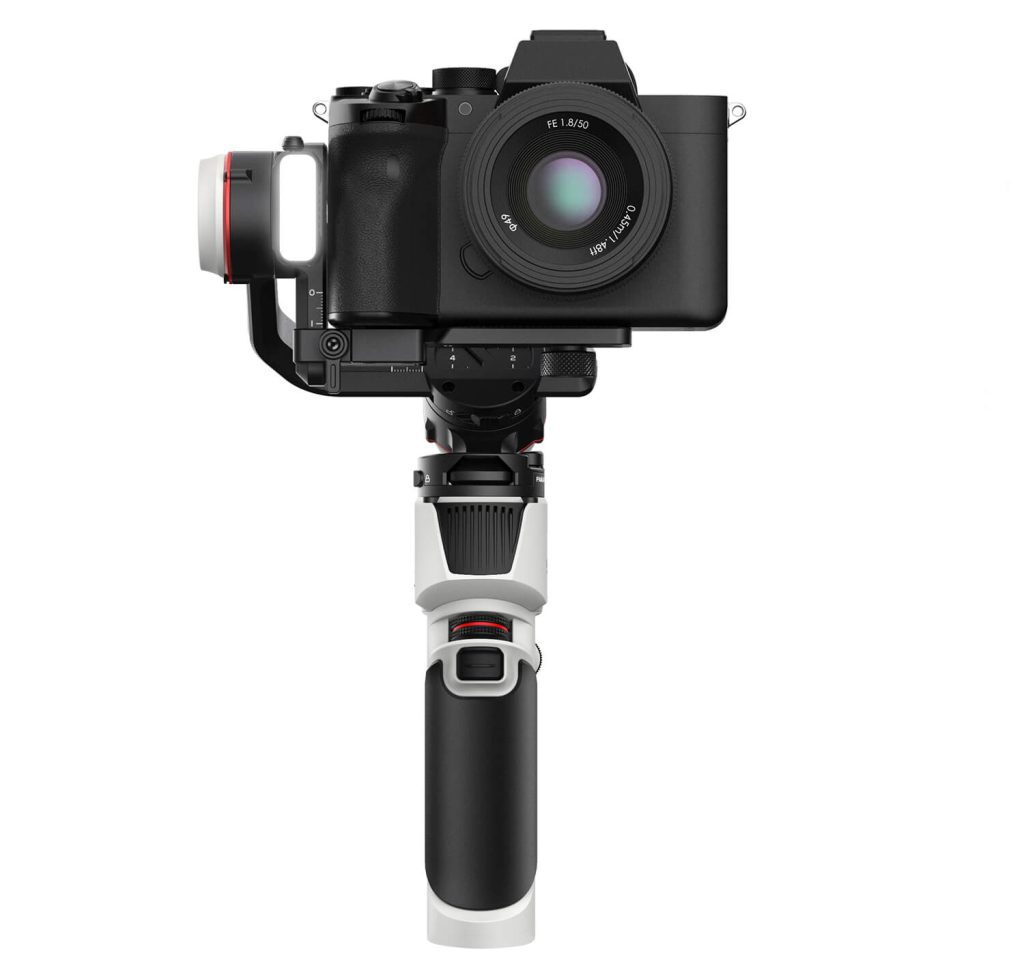 The CRANE M3 is compact. In fact, it's around the size of a half-litre water bottle and, from what we've heard from ZHIYUN the new CRANE M3 is compatible with more than 90% of the current mirrorless cameras out there. It features a quick-release design so that it's simple to switch from action cameras to DSLR, mirrorless cameras, and even smartphones. The new gimbal has upgraded motors with stronger torque to allow for the cameras, as well as batteries, can be switched out without the need for rebalancing. All very good then; along with a maximum [stated] run time of 8 hours from a 2-hour charge, the gimbal also supports 12W PD fast charging and portable power bank charging whilst in use.
The ZHIYUN CRANE M3 boasts a built-in 800 lumen LED fill light with full step-less dimming control and Kelvin colour temperature settings that can be changed using the control wheel. ZHIYUN also sells magnetic light filter accessories for the LED light, available in four colours. At peak power [6W], the M3s light can be Kelvin colour temperature adjusted from 2600-5400K, [or just below daylight in other words].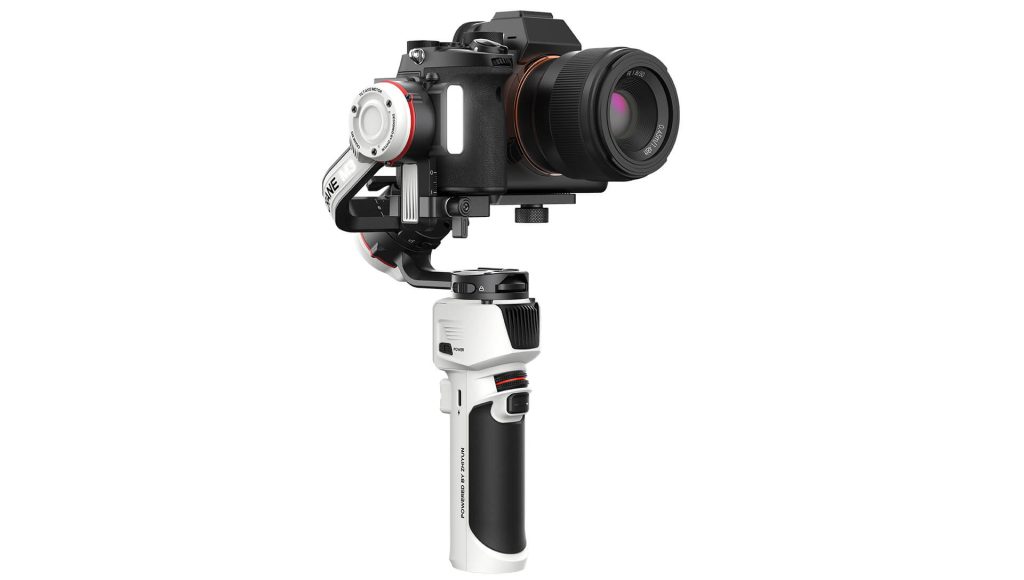 The CRANE M3's 'TransMount' Expansion Base can be used to connect microphones. The unit comes with a TransMount Shotgun Microphone as standard, however, a connecting audio port can also support a broad of wired pro microphones and also has a built-in receiver at the base which can be paired with the transmitter module for wireless control of mainstream cameras via Bluetooth.
New to the CRANE series is the added feature of an interactive 1.22", full-colour touchscreen enabling parameter adjustments to a range of gimbal mode settings [portrait, vortex mode and go-mode] as well as follow speed. The display panel also indicates camera operational status, connection to the gimbal and battery levels.
Pricing & Availability
The ZHIYUN CRANE M3 is available now and comes in with the following packages:
Standard: CRANE M3 + standard tripod – £369
Combo: CRANE M3 + Tripod Plus + Cell Phone Mount + TransMount EasyGo BackPack – £449
Pro: CRANE M3 + Tripod Plus + Cell Phone Mount + TransMount Shotgun Microphone + TransMount Expansion Base +TransMount EasyGo BackPack – £649
Universal TRANSMOUNT Quick Release plates are available for the following camera models: ​​Sony α7M3; Sony α7C; Sony α6000; Sony α7S; Sony ZV-E10; Canon M50; Nikon Zfc; Fuji X-S10; Fuji XT-4.