Vuze VR Camera Docks on the ISS for National Geographic TV Series
Rocketed to an altitude of 408km above Earth to join the astronauts on board the International Space Station, the Vuze VR Camera is on a mission like no other
The Vuze VR camera, which presents itself as the world's first 3D-360 degree VR camera that can capture pro-quality video coupled with 3D audio at an accessible price, was selected by NASA and National Geographic before being sent to the ISS and will be used by Expedition 53 astronaut Paolo Nespoli to capture VR footage for a new National Geographic series called 'One Strange Rock'.
Nespoli will work with the Vuze to build VR experiences of life inside the space station, providing us all on earth to experience what it's like to be in space, through cinematic 4K, 360 VR.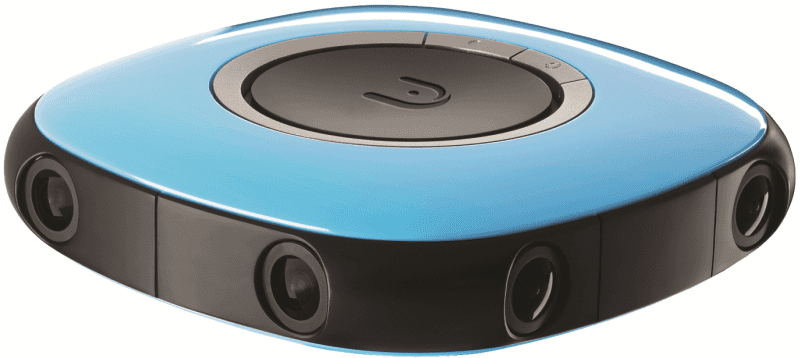 Not unlike a spaceship in its own right, the Vuze VR Camera
One Strange Rock is a new documentary showing the story of Earth as it's never been seen it before, and will be screened exclusively on the National Geographic channel sometime in 2018.
The Vuze was propelled into space onboard the Cygnus cargo spacecraft with 3,500kg of cargo including a variety of scientific experiments, tech demonstrations, gifts from the astronauts' families and the ingredients for their Thanksgiving dinner!
Shahar Bin-Nun, CEO of Vuze manufacturers, Humaneyes, told PhotoBite: "This is an incredibly exciting time for us. We are delighted to have been selected by and associated with two of the world's leading and most adventurous organisations. Partnering with NASA and National Geographic for this project will result in some incredible footage captured by our VR camera, showcasing its true potential."
Watch the Cygnus spacecraft dock with the ISS in the short film below:
What you need to know about the Vuze VR Camera:
The Vuze includes eight full HD cameras, which simultaneously capture 360-degree VR video or stills in 4K [per eye] resolution
It has four internal microphones onboard to create a 3D audio field
It offers one-button operation and has an integrated remote control function [via Wi-Fi and mobile app – iOS and Android]
The Vuze can shoot up to two hours of video on a single charge
The automated software* offers the industry's fastest rendering of VR content with near real-time processing [one minute of rendering for one minute of recorded footage – dependent on system GPU].
Supports viewing and sharing 3D or 2D content online with YouTube, Facebook and others, or via any major VR platform and HMD
Th Vuze is portable, lightweight and available in yellow, red, black and blue colourways
It is available now for £895 HERE
*The software is now available for PC and will be available soon for Mac/iOS