GoPro Select 10 Users to Test the Highly Anticipated GoPro Fusion Camera
In April the GoPro Fusion camera was revealed for the first time. Alongside the launch was a pilot program that invited professional content creators to apply to be the first public users of the new camera
The GoPro Fusion is a dual lens, 360 degree VR camera that films a 5.2K resolution at 30 frames per second. GoPro's own Senior Product Manager [of Spherical Solutions], Jess Foley said the camera will capture "fully immersive virtual reality content, non-VR video, and photos." GoPro founder CEO Nicholas Woodman has described the camera as "six GoPros fused into one".
PhotoBite has learned that 10 cameras have now been sent out to successful applicants made up of 9 organisations and 1 travel blogger. The applicants that succeeded were: AccuWeather, Digital Domain, Getty Images, Legend 3D, Rapid VR, RYOT, and travel blogger Louis Cole. With over 20,000 applicants having applied, these were chosen for their experience with 360-degree storytelling.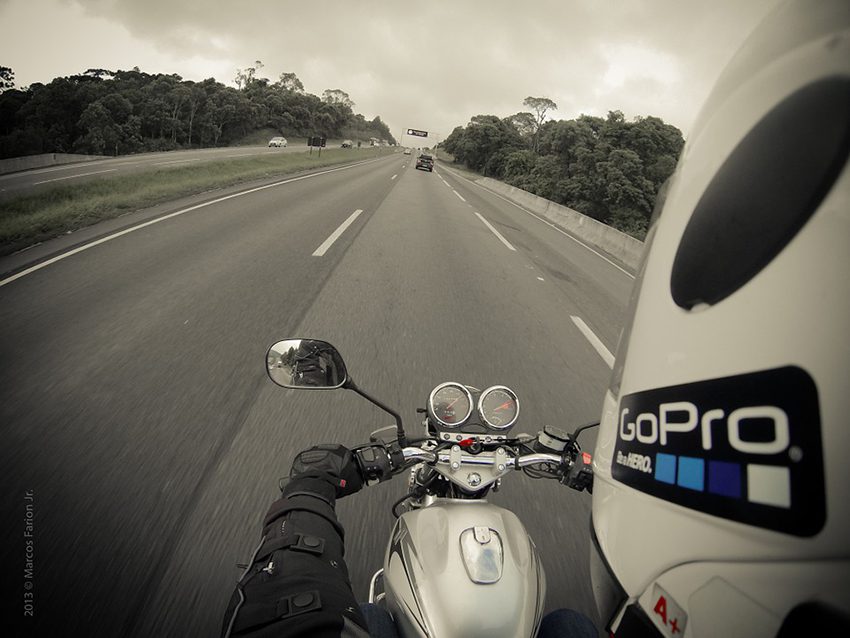 Along with these candidates, GoPro's Fusion cameras are also trialling with Fox Sports, the Golden State Warriors, and USA Today. The camera will be used to film UFC fights, news footage, and award ceremonies.
GoPro cameras are already being increasingly used across multiple entertainment mediums. Ridley's Scott science fiction film, The Martian, used a GoPro for several keys scenes including when Matt Damon makes his video logs.
Speaking of the GoPro cameras, Scott told PhotoBite: "We used GoPro cameras in several of our biggest scenes in The Martian, and they allowed us to capture not only the intensity and suspense of these moments, but the intimacy of the characters themselves."
GoPro cameras produce a particular style of camera work, the fisheye effect, which is we can see beginning to be used and replicated in films. According to film site Screen Crush, Guy Richie adopted the style for his latest film King Arthur: Legend of the Sword. Richie is well known for using multiple camera styles to emphasis action. His Sherlock Holmes films combined a late 19th Century setting with 21st century cinematography including slow motion. The first Sherlock Holmes film was hugely successful with fans of the character embracing the film. A sequel along with several other tie-ins were also produced including a Sherlock Holmes slot game on the online gaming and entertainment platform Slingo. As filmmakers at this high level being to embrace the GoPro we can expect more films to either feature the camera or replicate its style.
As filmmakers at this high level being to embrace the GoPro, we expect more films to either feature the camera or even replicate its picture style.
No exact date has been confirmed for the camera other than it is expected to arrive at the end of 2017. The fact that the company is already piloting the camera with public companies shows that it must be near ready for launch. Needless to say, though, anticipation for the camera is HUGE, especially among the extreme sports world who have had a close association with GoPro since the emergence of the company all that time ago!
Watch this space for updates
n.b. The camera will be compatible with existing GoPro mounts.
Watch the promo film for the GoPro Fusion below: