VEGAS Pro 365 Now Offers Low-Cost Pro-Video Editing Subscription
Access to professional video editing is now available to all for just £15.00 per month [approx] with VEGAS Creative Software
Adding the first video and audio production package to the VEGAS Pro product line, the company has also introduced a subscription-based solution, VEGAS Pro 365.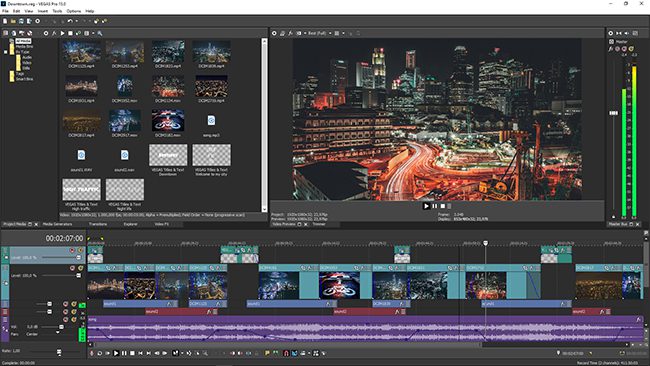 With a focus on first-time users, the new version presents a full video and audio editing solution which includes all the features of VEGAS Pro 15 and SOUND FORGE Audio Studio 12, along with online training courses to progress and, ultimately, learn VEGAS Pro inside out.
Gary Rebholz, owner, told PhotoBite: "With VEGAS Pro 365, we want to make it easier for aspiring video creators and enthusiasts to access professional video and audio production software. With flexible terms and additional services, we seek to fulfill a long-standing demand of our VEGAS Pro fan base. We will continue to offer and update perpetual licenses of VEGAS Pro. What we want is an additional complete package customized to the needs of first-time users."
For video editors, the new software package includes all latest features of VEGAS Pro with high-end plug-ins and online training courses, but now, users also have full access to the audio editor SOUND FORGE Audio Studio to add high-quality audio to projects.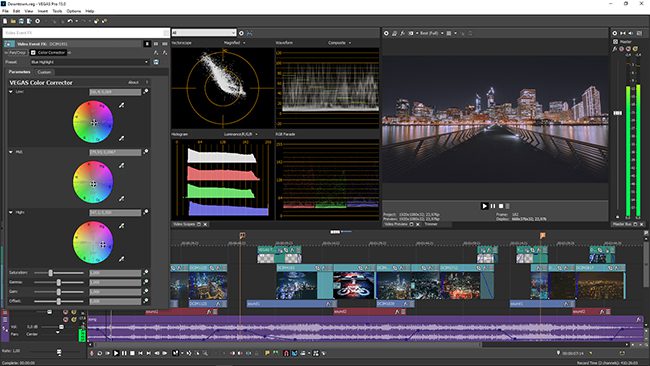 Video projects can be edited offline and all within the subscription, just like with the perpetual license option. Projects also remain accessible to users after expiration and can be easily imported and edited by other versions of VEGAS Pro.
All components of the package stay up-to-date with the latest feature and product updates. After taking over the video editing software VEGAS Pro from Sony Creative Software in 2016, MAGIX has since then released two new versions, VEGAS Pro 14 and 15.
Find out more about the products from across the Magix Software range