Special Edition Lomography Diana F+ 10yr Anniversary Camera Launches
The Diana started life in the 1960s as an inexpensive, medium-format plastic camera that was marketed as a gift. It was then produced under many different pseudonyms and was often sold as a promotional item. Over the years it has been celebrated by artists and photographers for creating light leaks, soft focus and dream-like pictures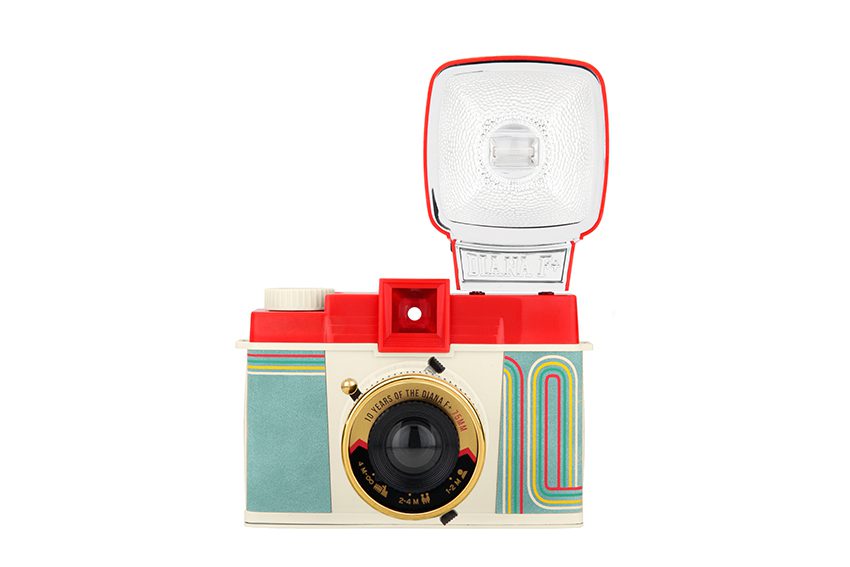 In 2007 Lomography began producing the Diana camera, launching the Diana F+, which included additional features, such as a removable lens. Later on, several accessories were released such as the instant back, 35mm back and a selection of different lenses, which have served to broaden the analogue photo experience for all those who love it so much.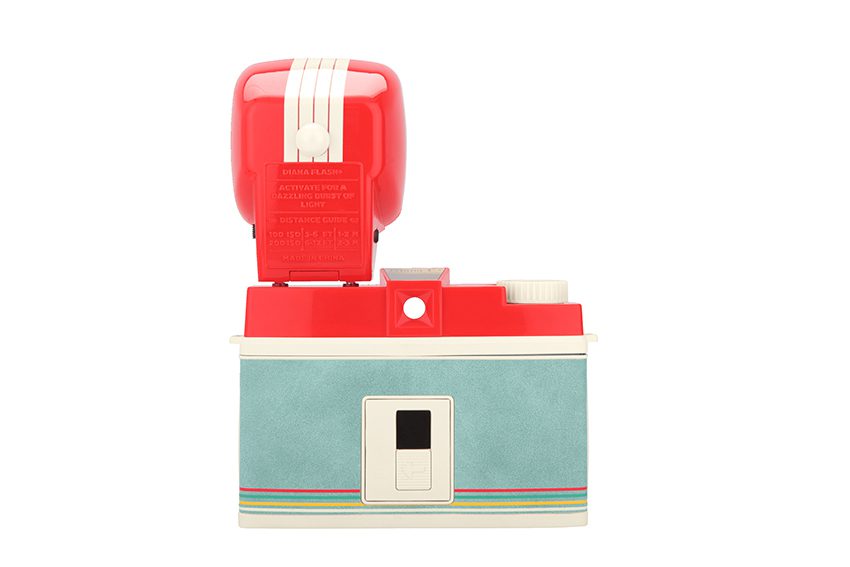 Thanks to Lomography the Diana F+ became an analogue favourite once more and has become one of Lomography's most loved analogue cameras.
To celebrate the 10 year anniversary of the Diana F+ Lomography has announced a brand-new, special edition camera, imaginatively titled the '10 Years of Diana F+ Edition.'
It comes packaged in a neat 1960s inspired design and packaging with a special frame included in the box.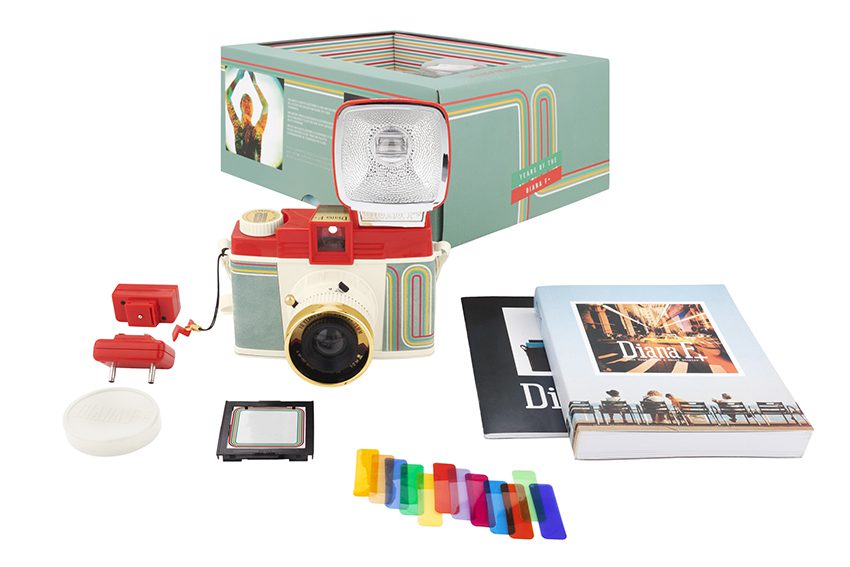 Tech spec:
• Film: 120 film
• Lens Focal length: 75mm standard lens
• Shutter Speeds: N – 1/60s / B – Blub
• Apertures: Pinhole, Cloudy [f/11], Half-Shade [f/16], Sunny [f/22]
• Photo formats: 12-shot [5.2×5.2cm], 16-shot [4.2×4.2cm], endless Panorama [4.6×5.2cm]
formats
• Zone Focusing Setting: 1-2m, 2-4m and 4m-infinity
• Multiple Exposures: Yes
• Tripod Mount: Yes
• Frame Counter: standard 120 film window
• Film advance: Manual dial-type film advance
Other Features
• Removable lens for super-wide-angle pinhole shots
• Includes the Diana F+ Flash with colour gel filters
• Compatible with a host of Diana F+ Lenses and Accessories