Snapshot: PhotoBite's Overview of Manfrotto's Drone Bags
Aerial videography and photography have become more popular than at any other time with the advent of a slew of affordable drones and quadcopters such as the Yuneec Breeze, DJI™ Phantom series, the Mavic Pro and the Karma from GoPro™, along with a vast range of ready to fly and DIY kits. Drone racing is rapidly becoming a popular sport, which only looks set to grow
So the last thing you want to happen is to get to your destination with a broken drone. Luckily for us, Manfrotto, one of the world's most recognisable and most trusted camera protection brands, has produced a healthy range of drone bags and we at PhotoBite feel it's a good time to have a look at them.
Manfrotto have you covered, [literally] for all manner of quadcopters, regardless of whether it's the small and compact Yuneec Breeze or a standard 350 size DJI Phantom. They're also multi-functional, which basically means that they can be used to carry a regular camera and lens kit instead of a drone if you want to switch.
The Manfrotto drone bag range consists of backpacks, shoulder bags, messenger bags and holsters and all have been created to promise the ultimate protection of your equipment whatever the situation, from regular daily use to more extreme travel situations and challenging conditions.
Made of high-quality materials with meticulous attention to detail, Manfrotto's range of drone bags are all designed to be highly functional and comfortable to carry, with added pockets and pouches in some models for your daily devices, such as tablets, laptops and other essentials.
Some of the bags in the drone range from Manfrotto include:
D1 Aviator Backpack:
Adventure time. This bag is built for exploring. Made for the DJI Phantom Series, it can also take your DSLR along with 1 lens and a tripod. It has 3 protective pouches that give a snug fit for your kit and there are separate compartments to store your transmitter, propellers and spare batteries. Importantly, the D1 Aviator Backpack gives you the ability to pack your fully set up drone in the front pocket of the bag without having to dismantle it. There's also room for a 17" laptop, too.
RRP £169.95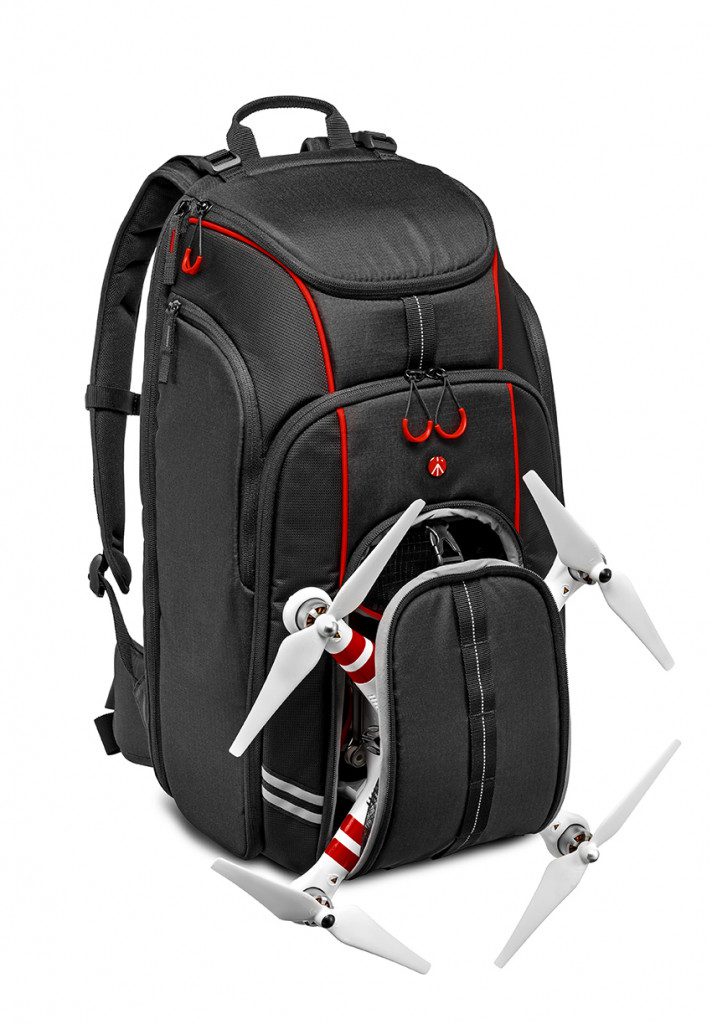 The D1 Aviator Backpack
Windsor Messenger M:
Vintage themed and water resistant, this bag leather trims and a plaid lining, the Windsor makes for a great solution for anyone wanting to travel with a Yuneec Breeze or DJI Mavic Pro Combo kit. With a pocket that will take a 13" laptop, the Windsor Messenger M can also be converted into an everyday bag by detaching the internal dividers.
RRP £129.95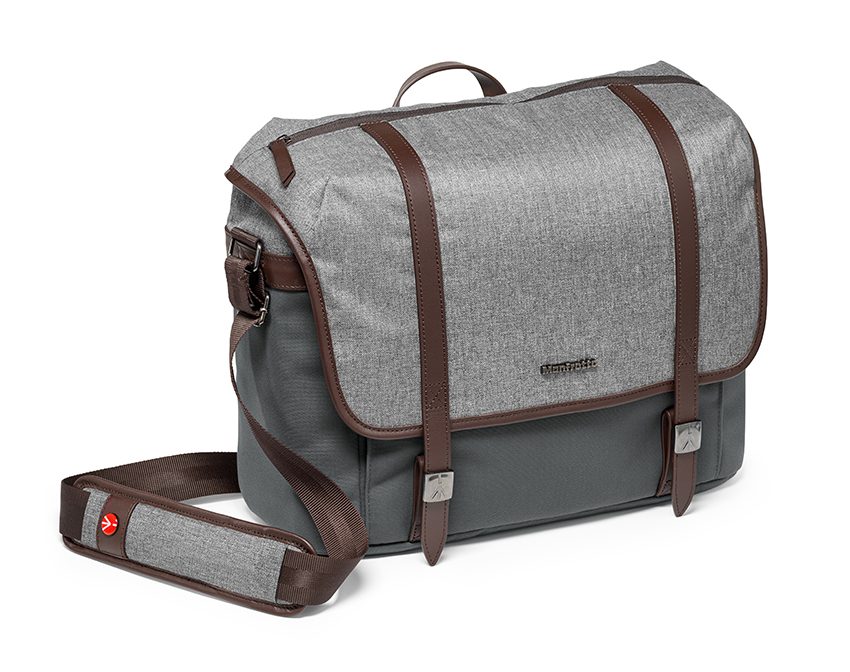 The Windsor Messenger M
National Geographic Mediterranean Holster M
This holster from National Geographic is tailor made for a DJI Mavic Pro kit.
RRP £64.95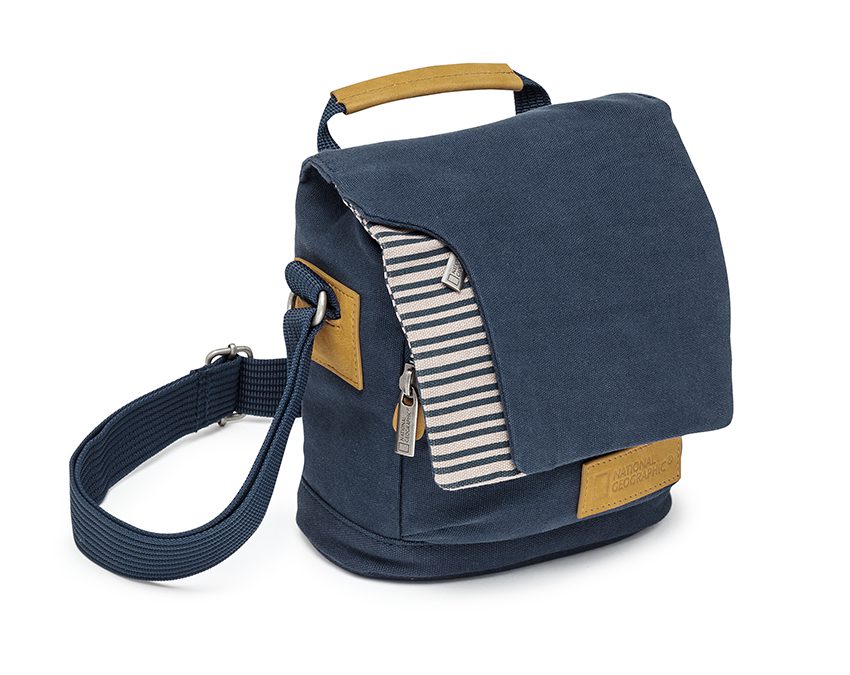 The National Geographic Mediterranean Holster
Advanced Camera Shoulder Bag
This is a versatile, compact shoulder bag with padded, adjustable dividers for all your kit. It comes with a rain cover and there is a dedicated pocket for carrying batteries and essentials like media cards.
RRP £64.95
For the full range of Manfrotto drone bags take a look at their dedicated site HERE
You may, or may not, be aware of the fact that Manfrotto [Distribution] also supply Yuneec drones into the UK. Take a peek at the range HERE