SJCAM SJ9 Action Camera Series Unveiled
Hot on the heels of DJI's recent announcement of the Osmo Action camera, SJCAM has unveiled its most powerful cameras to date, the SJ9 Strike and the SJCAM Max, offering peak performance and great value to adrenaline junkies everywhere.
With the summer months being tantalisingly close, now, SJCAM has announced its latest additions to their growing range of action cameras and gimbals just in time to serve as the perfect partners to any adventures, either above or below water.
The SJ9 Strike and SJ9 Max are the most powerful cameras to come from the SJCAM stable and come loaded with some impressive features.

2.33" touch screen display
1300mAh battery [both models]
Waterproof to 10m without any housing
Supersmooth Gyro Stabilisation
New Live Stream feature
Wireless Charging
Timelapse feature
The main differences between the two new devices, and what commands the higher price for the SJ9 Strike is that the premium model boasts a six-axis gyroscope, whilst the SJ9 Max houses a three-axis Gyroscope.
So if silky-smooth video is the important factor, it's probably worth finding the extra £50 to make sure everything is steady.

Live stream
Then you'll have the option to live stream, directly from the camera. Just head to the SJCAM app and select streaming with either Facebook or YouTube, determine your prefered WiFi network and get streaming.
Specifications
The SJ9 Strike model features the best components from previous SJCAM cameras. The powerful Amabarella H22S85 chipset and the Sony_IMX377 image sensor means it can achieve 4K recording at 60fps and even 240fps at 1080p.
These high specifications also mean the time-lapse mode can be used with intervals up to 30 minutes, slow up footage of up 8x, digital zoom and much more.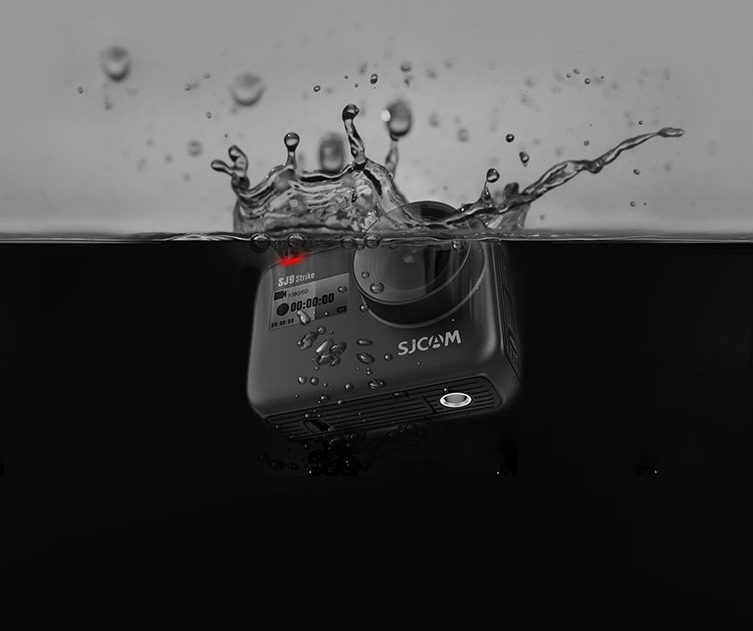 Pricing and availability
The new SJCAM SJ9 Max and SJ9 Strike are available to pre-order now and we're told that pricing will be around £209.00 for the SJ9 Strike and £159.00 for the SJ9 MAX.

For more info and to pre-order what seems to be a great camera for capturing the summer fun, head to SJCAM's dedicated website.