Sennheiser Evolution Wireless Digital: EW-DP ∣ A New Era of Wireless Audio Excellence
The Sennheiser Evolution Wireless Digital: EW-DP represents a significant milestone in wireless audio technology, delivering cutting-edge features and unparalleled performance. With its advanced digital transmission system, robust build quality, and remarkable sound fidelity, the EW-DP has arrived to set a new standard for wireless microphone systems. Read on as we delve into the technical specifications of the EW-DP, compare it to previous Sennheiser models, and evaluate its position among similarly priced models from their competition.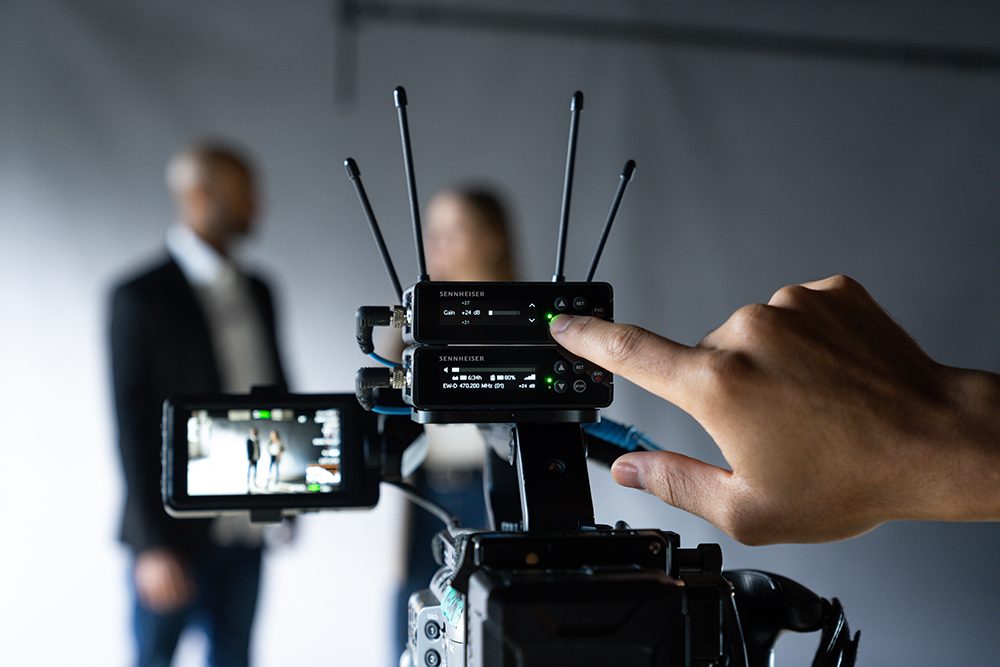 The Sennheiser EW-DP is the 5th generation of Evolution Wireless systems for filmmaking and video applications and offers an impressive array of technical specifications that contribute to its overall performance. It provides a wide frequency response of 20 Hz to 20 kHz, which promises to capture every nuance of audio with remarkable clarity and accuracy.
Sennheiser EW-DP Key Features
Fully digital UHF wireless microphone system for video
Integrated Bluetooth for synch and control
Smart Notifications for troubleshooting and system guidance
Intelligent battery management provides operating time [hours:minutes]
Extended battery life: up to 12h on the transmitter, 7h on the receiver
Magnetically stackable components for versatile mounting
Industry-leading 134 dB input dynamic range for distortion-free transmission
Up to 56 MHz bandwidth for flexibility in any RF environment
Exceptionally low latency [1.9 ms]
External charging and powering via USB-C [receiver only]
Smart Assist app for monitor & control
Optional plug-on transmitter features XLR & 3.5 mm inputs, +48V & recording via microSD [ENG Set or component only]
The EW-DP features a high-quality condenser microphone with a cardioid polar pattern, delivering excellent off-axis rejection and reducing unwanted ambient noise. Its microphone capsule offers a frequency response tailored specifically for vocal reproduction, resulting in clear and natural audio capture.
The system's digital transmission technology ensures exceptional signal stability and reliability, minimising the risk of dropouts or interference. Its advanced encryption capabilities provide secure transmission, making it an ideal choice for live performances, broadcasting, and corporate events.

If compared to previous models in the Sennheiser Evolution Wireless range, the EW-DP introduces several notable improvements. One significant update is the transition from analogue to digital transmission. This shift eliminates the limitations associated with analogue systems, such as signal degradation and susceptibility to interference. The digital transmission of the EW-DP ensures crystal-clear audio reproduction without compromising signal quality.
The EW-DP also features an enhanced signal-to-noise ratio and dynamic range, offering greater audio detail and improved clarity. Additionally, it gives seamless integration with other Sennheiser digital products, such as the receiver and bodypack transmitter, allowing for a streamlined and versatile wireless audio setup.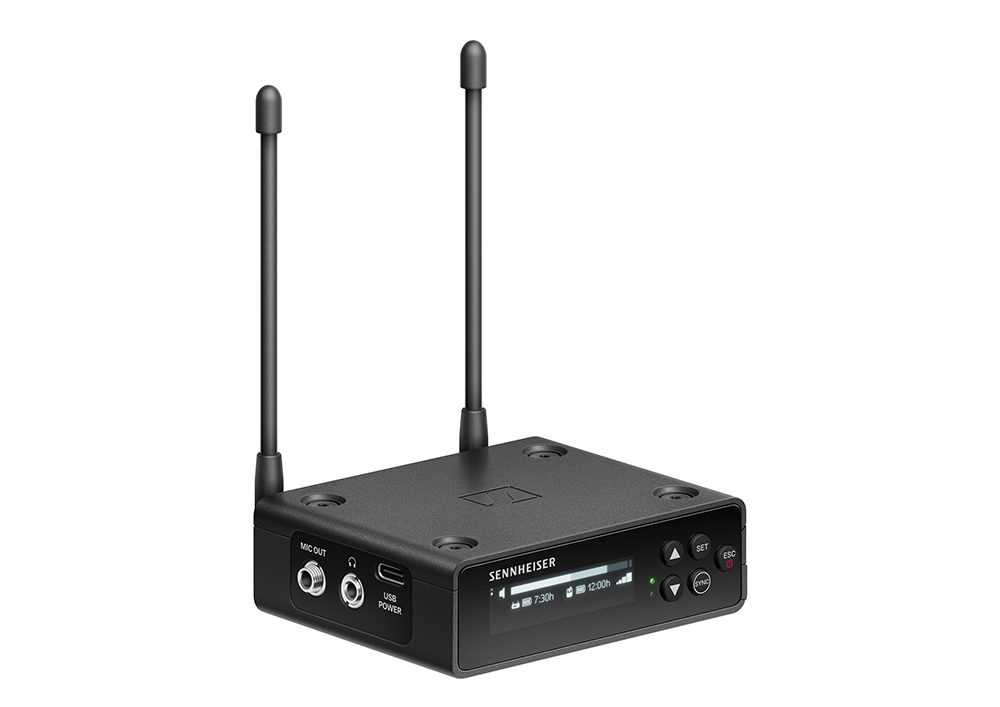 How Does the Sennheiser EW-DP Stack Up Against Similar Competitor Products?
The Sennheiser EW-DP stands out as a top contender against three competing, similarly priced models from other brands' wireless microphone systems.
Shure ULXD24/58: The Shure ULXD24/58 offers exceptional audio quality and a robust build, similar to the EW-DP. However, the EW-DP's digital transmission technology provides more reliable and interference-free performance, making it a superior choice for demanding environments.
Audio-Technica 5000 Series: While the Audio-Technica 5000 Series offers excellent sound reproduction, the EW-DP's digital transmission system provides greater signal stability and enhanced encryption, ensuring secure and uninterrupted audio transmission.
AKG DMS800: The AKG DMS800 boasts impressive audio fidelity, but the EW-DP's 2.4 GHz frequency band operation provides worldwide compatibility, making it more versatile for global users. Additionally, the EW-DP's wider frequency response captures a broader range of audio frequencies.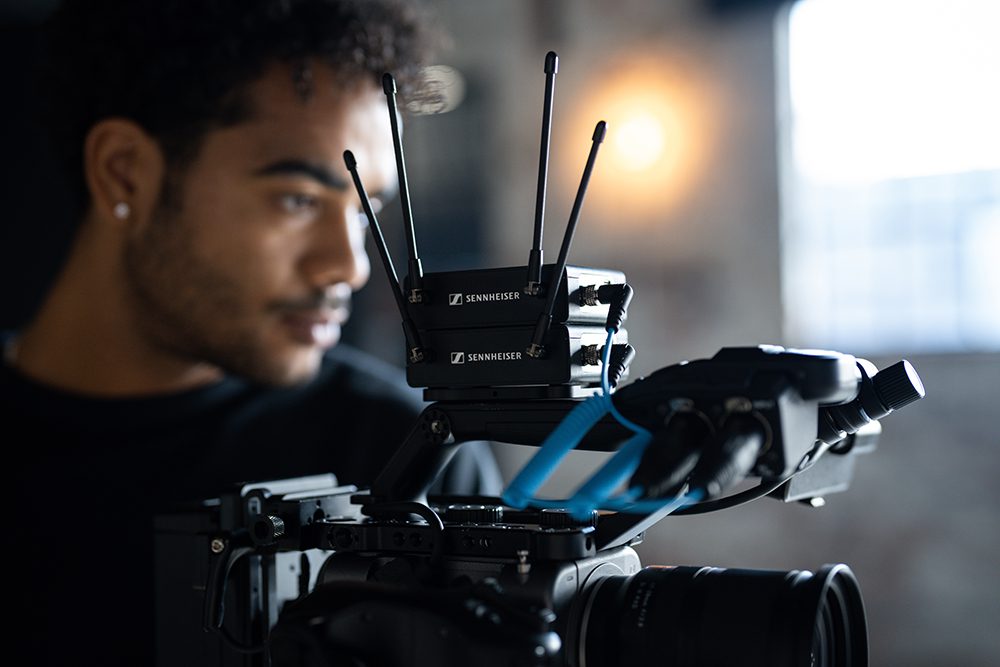 As stated at the beginning of this piece, the Sennheiser Evolution Wireless Digital: EW-DP has arrived and has redefined the wireless audio experience with its advanced digital transmission technology, exceptional sound quality, and robust build. With its impressive technical specifications and improvements over previous Sennheiser models, the EW-DP sets a new benchmark for wireless microphone systems.
When compared to similarly priced models from competing brands, the EW-DP outshines its rivals with its reliable signal stability, superior encryption capabilities, and versatile frequency operation.
---
Pricing and Availability
The Sennheiser Evolution Wireless Digital: EW-DP is available now priced at circa £619. Catch up with Seenheiser's dedicated web pages to find out more.